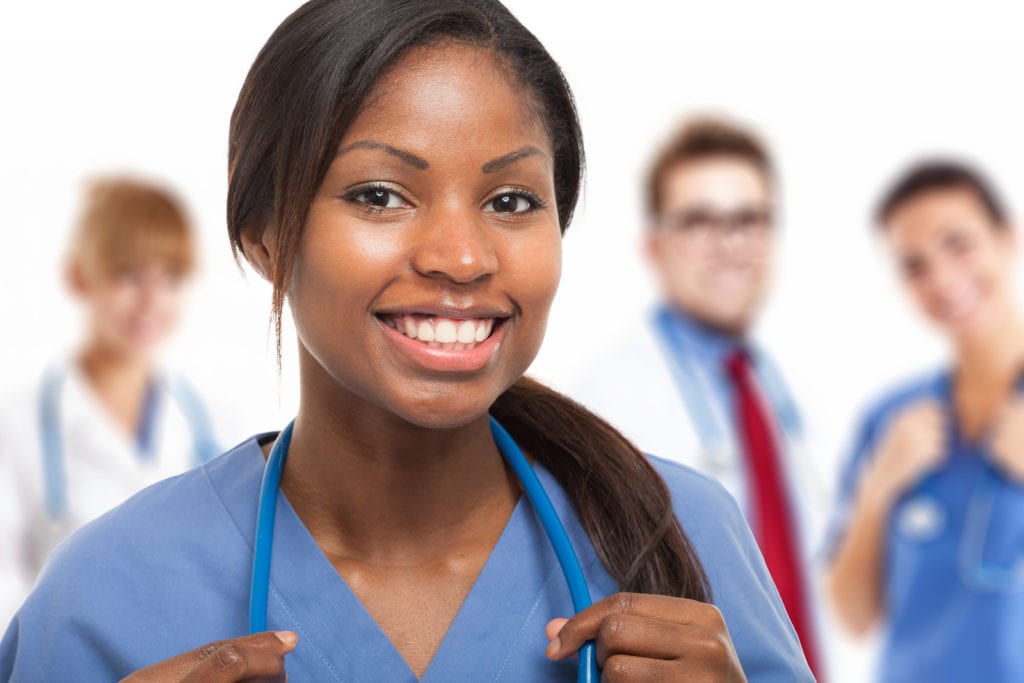 As the linchpin of the health care system, nurses act as liaisons between patients and physicians. More than just care coordinators, they're patient advocates, managers, administrators, diplomats, counselors, teachers, and so much more. Nurses' titles are indicative of the training received and the roles they fill in the complex health care system. While their specialty, education, and experience determine, in part, their scope of practice, there are more similarities than differences in the roles nurses assume.
Nurses educate patients and their families, emphasizing the prevention of illness and injury. They are advocates for the promotion of health, participate in rehabilitative treatments and provide physical and emotional support, and ongoing assessment of patients' health. There is no other occupation, in health or otherwise, that has such a far-reaching role as nurses. Their education, compassion, critical thinking, observation, communication, and patient advocacy skills place them at the forefront of change in the industry.
Nurses spend long hours on their feet –at least those working on the frontlines of health. Their round-the-clock presence enables them to be cognizant of patients' condition. Their vigilance and accuracy in reporting help doctors with diagnosis and treatment of patients. Many patients owe their lives to attentive nurses who picked up warning signs early and acted to prevent a potential crisis.
Nursing is a calling more than a profession. If you have a sincere interest in caring for others, but don't know where to begin, this guide will be your one-stop resource. It details the differences in nursing licenses, certifications, and degrees, and delves into the various roles, earnings, and job possibilities for the profession.
Nursing Education
Nursing is an excellent career choice for high school or college graduates. You don't need prior job experience to enroll in a nursing education program – although, some experience in the health care sector could improve your chances of admission. Nursing schools turn away hundreds of qualified applicants each year due to lack of space and faculty. Therefore, prior experience as a CNA or foundational education in sciences may help your cause when applying to schools with long waiting lists.
Even before you consider the nursing education programs in your area, you'll have to consider the multiple educational pathways and determine where you'd like to go. A one-year certificate in nursing prepares students for licensure as a practical nurse. However, if you prefer to proceed directly to registered nursing, you can pursue this path by enrolling in an Associate's Degree in Nursing (ADN) program or Bachelors of Science in Nursing (BSN) program. Recently, colleges across the nation offer accelerated classes through the second-degree bachelor's program – specifically designed for persons with a baccalaureate degree.
As you consider the various pathways in light of your objectives, time constraints, finances, and background, it is important to factor in the growing calls for nurses to hold a BSN, at a minimum. Hospital administrators, in response to a recent research, indicating better patient outcomes from the care provided by nurses with a minimum baccalaureate degree, are encouraging current employees to return to school.(1) According to recent statistics, more than 55% of the nursing workforce are educated at a baccalaureate level or higher.
Higher up the hierarchy, there are nurses with graduate degrees who are advanced practice nurses. Approximately 13 percent of nurses hold graduate degrees. Finally, there are nurses with doctorate degrees who are actively involved in nurse education and valuable research that focus on improvements in the science of nursing. Nurses with doctorates account for 5 percent of the nursing workforce.
If you're pursuing a path to registered nursing, you'll have to choose between an associate's degree and a bachelor's degree.
Associate's Degree in Nursing (ADN): Associates degree programs are available at community colleges and are a good entry point if your finances are limited. You can complete the program in just two years after covering the clinical practices and coursework that includes nursing theory and development of practical skills. Keep in mind that you will need a Bachelor's degree in order to advance as a nurse, which is why many nurses with an ADN return to school to obtain a BSN.
Bachelor of Sciences in Nursing (BSN): Graduates of a conventional nursing program at a 4-year college or university earn a Bachelor of Science in Nursing (BSN). The program includes nursing theory, clinical practice built on a foundation of core science courses, such as chemistry, biology, psychology, stages of human growth and development, and nutritional sciences. Graduates have a solid foundation in nursing principles that will enable them to execute the entire scope of RN responsibilities. Although the training is long and costly, a BSN will improve your career prospects as employers understand that nurses with this degree are better equipped for a wider scope of practice and possess superior critical thinking, case promotion, and decision-making skills.
If you already possess a Bachelor's in another field, you may have the option to enroll in an accelerated program and complete your nursing education in eighteen months to two years. Bridge programs – available for nurses with an ADN degree – allow students to transition seamlessly into BSN programs.
Master of Science in Nursing (MSN): A Master of Science in Nursing is the final route for entry into the field of nursing. BSN professionals pursue this pathway to become Advanced Practice Registered Nurses (APRN), which covers everything from a Nurse Practitioner, to Clinical Nurse Specialist, Certified Registered Nurse Anesthetist, and Certified Nurse Midwife. If you possess a bachelor's degree in another field, you can also apply for direct entry into an MSN program. Nursing programs at this level have very specific enrollment requirements, and once enrolled, you'll have to complete the demanding clinical rotations. The program takes three years to complete.
Graduates from all three types of entry-level programs must pass the NCLEX-RN exam to practice as registered nurses.
Nursing Certificates, Licenses, and Degrees
Certificates and licenses are the quickest route for individuals with no experience to enter the field of nursing. The short-term training is affordable, making it an excellent choice if you have limited finances. The program schedules are flexible, so individuals transitioning into nursing can work towards certification within quitting their current jobs.

Certified Nursing Assistant
Becoming a CNA is the simplest route to a career providing direct care services. Employment opportunities for CNAs are on the rise in response to the healthcare needs of an aging population. With minimal training, anyone can get started in the field of nursing as entry-level nursing assistants. The title varies, but the general duties are the same. In some settings, CNAs are known as registered nursing assistants (RNAs), licensed nursing assistants (LNAs), and state tested nurse assistants (STNAs) as they're called in Ohio. Other common titles include personal care assistants, direct care personnel, and personal care aides.
CNAs may work in hospitals, but more so in long-term care facilities where they assist residents with the activities of daily living, including feeding, bathing, toileting, and dressing. They also help residents get from one place to another, document and file paperwork, take vital signs, report critical information to doctors and nurses, and collect specimens for routine lab testing.
Nursing assistant training takes two weeks to six months depending on the state requirements for training, class schedule, and school. It involves a mix of didactic instruction and hands-on skills in a simulated lab and supervised clinical experiences at hospitals and nursing homes. It is important to enroll in a state-recognized program in order to qualify for state certification. Some programs admit students no prior experience or education, but the majority of programs require prospective students to possess a high school diploma or GED.
As a final step to certification, nurse assistant graduates must take a state exam, which tests their knowledge and clinical skills. Each state administers its own version of the test, so requirements vary.
CNA: Salary and Job Outlook
You can become a CNA in just a few months, but the job won't make you rich. If your objective is to care for others and get a foot into the healthcare industry, you may be able to overlook the salary.
According to the United States Bureau of Labor Statistics (BLS) Occupational Outlook Handbook, CNAs earn a median annual salary of $24,600. Experienced CNAs may earn more. Location, place of work, and education are other factors that determine salary. The top 10 percent of CNAs earn more than $36,000 annually.
The demand for direct care personnel means numerous employment opportunities for new CNAs. The senior population at long-term care facilities require the invaluable services that CNAs provided.
The BLS' anticipated 21 percent growth in the industry, through the year 2022, may not reflect the present situation in your local area. However, with the growing healthcare needs of the population, due to the rise in chronic diseases, new CNAs should have no challenges finding a job.
There are few opportunities for advancement without further education. To advance your career, you must receive training to become a licensed practical nurse or registered nurse. Other careers include certified medical assistant to work in a physician's office.
Licensed Practical or Licensed Vocational Nurse
Licensed practical nurses, or licensed vocational nurses as they're called in some states, are the first point of contact for patients visiting hospitals, physicians' offices, clinics, and other medical facilities. They take patients' vital signs, document important information, and assist with patient care. The requirements for licensure differ by state, but generally, an aspiring LPN must possess a high school diploma or GED for enrolling in a nursing education program. All PN graduates are expected to pass the national licensing exam for state licensure.
Note that LPNs work under the direction of RNs and physicians. Each state's scope of practice for nursing determines the duties LPNs can perform. In some states, LPNs can administer medication and start IVs – with proper certification and the licensing agency's authorization.
The gradual shift of LPNs out of acute care settings to long-term and home health care has many LPNs returning to college and earn their bachelor's degree to become registered nurses. If you're uncertain about nursing as a profession, a career as an LPN is a good route to explore before making a commitment to a four-year degree program.
Educational Requirements for LPNs
Just like RNs, LPNs must complete an educational pathway in preparation for the state boards exam. However, unlike RNs, the educational requirements for LPNs are less stringent. Most practical nursing students complete the program in just 12 months based on a full-time schedule. The classes are available mostly at community colleges, vocational schools, and universities. Prospective students should take pains to enroll in accredited programs to qualify for the NCLEX-PN. The practical nursing curriculum includes theory and practical, and hands-on instruction gained through supervised clinical experiences at hospitals, nursing homes, and clinics. Essential points of study include pharmacology, nursing concepts, transition into practice, medical-surgical nursing, maternal-child nursing, pediatrics, geriatrics, trends and issues in nursing, and mental health concepts.
Applicants must meet the program's age requirements and educational requirements for enrollment. Some other basic requirements applicants should meet include:
Good physical health – physical exam, TB test, and immunization records
Good moral character- criminal background check and drug screen
Mental aptitude – passage of the admissions exam, success on the TEAS, and admissions interview
Prerequisite knowledge – acceptable scores in high school or college courses in biology, chemistry, mathematics, English composition, anatomy, and physiology
Program graduates may sit the NCLEX-PN to practice in the state where they reside. LPNs can increase their responsibilities and earning potential and offer more value to employers by acquiring certifications from professional associations. Chief among them is certifications in gerontology and IV therapy.
Licensing Requirements for LPNs
Practical nurse graduates must obtain a license from the state where they plan to practice. The licensing agency in each state administers the National Council of State Boards of Nursing (NCLEX-PN) to determine a candidate's eligibility to practice. The process for licensing is different for each state – although the basic requirements may be similar. Some states are members of the Nurse Licensure Compact (NLC) that allows nurses to hold a multi-state license to practice in other compact states.
Salary and Job Outlook for LPNs
The median salary for LPNs is $41,500, according to the Department of Labor. The top 10 percentile earned more than $56,500 annually. In comparison, the median salary for RNs is approximately $66,000 per year.
LPNs can increase their earning potential through specialization in intravenous therapy, geriatrics, orthopedics and other specializations. Bridge programs provide a means by which LPNs can leverage their existing education to continue learning and become Registered Nurses.
The job outlook for LPNs is a positive one. The BLS projects a 21 percent growth in employment for LPNs through the year 2020. Nationally, the LPN workforce is expected to increase by 738,400 in addition to new openings created by retirees and those who advance to other careers in the industry.
The profession is poised for extensive growth, so new graduates can expect to find jobs soon after licensure. The majority of new jobs will be in the area of long-term care to meet the demands of the senior population and those with chronic diseases.

Registered Nursing Degrees
Due to the length of degree programs, compared to the education programs for CNAs and LPNs, the route to become a registered nurse is a path less traveled – at least initially. Those who pursue this course, enter the field with a degree rather than a certification. Like CNAs and LPNs, newly registered nurses enter the field as entry-level workers. However, their benefits and prospects exceed that of other professions on the lower rung of the career ladder.
Registered nurses make considerably more than either CNAs or LPNs. And before you decide on a pathway to registered nursing, it is important you're aware that hospitals are raising the bar on their requirements for RN positions. Whereas they once accepted nurses with associate's degrees, they won't accept anything less than a bachelor's degree from new employees.
Associate's Degree in Nursing
An associate's degree in nursing (ADN) equips students with the foundational requirements to begin a career in nursing. Over 45 percent of registered nurses (RNs) use their ADN to obtain an entry-level position in nursing. Students complete the program, comprising of liberal arts and foundational nursing courses, in two to three years. Thereafter, graduate nurses must pass the national licensing exam, NCLEX-RN, for a license to begin practicing.
Why an ADN Matters
Employment opportunities for nurses are expected to grow by 26% through the year 2020. An ADN is one of the fastest ways to gain entry into this in-demand profession and advance to other careers, within the same field, at some point in the future.
The ADN program has been in existence since World War II. Developed to fill the then shortage of professional nurses, the program prepared nurses to administer hands-on clinical duties. Graduates from the program could provide the clinical skills needed in the nation's hospitals and clinics, but they lacked the management and leadership skills required to oversee other staff and patients' requirements. The natural conclusion, evident in employers' response to ADNs today, is that the program does not prepare graduates with a solid foundation in the science and theory of nursing.
The prevalence of ADN programs may be somewhat of an indication that this avenue to becoming a registered nurse is still relevant – decades later. One of the primary reason for its popularity is that it lowers the time required to become a registered nurse and overall cost of tuition compared to 4-year bachelor's degree programs.
ADN and BSN graduates learn the fundaments of nursing and may even earn the same salary, initially – as startling as that may seem. But the similarities end there. That are some distinct advantages to pursuing a BSN degree, especially when it comes to employer perception. But if you plan to use the training as a stepping stone to further education, there are some definite benefits. Consider the following pros and cons of ADN education.
Pro: ADN programs are more affordable
Nursing education programs are not cheap. Like other college graduates, nurses start their careers with significant debt. While scholarship and grants help to decrease the overall cost, the average nurse graduate leaves school with more than $45,000 in debt. According to data from the NSNA, nurse graduates are in more debt than ever before, and the burdensome loans will affect their ability to make decisions and reduce their motivation advance academically. Registered nurses with BSN degrees have been known to accept lower paying positions just to pay down loans. ADN programs are more affordable than 4-year degree programs, which translates to smaller debt -or no debt at all- and cost savings in the long run.
Tip: Many employers offer tuition reimbursement to encourage ADNs to advance their education – make the most of these opportunities to advance your career while gaining valuable experience working in the industry.
Pro: Quick entry into the workforce
Associate degrees programs provide a fast-track route to earning a degree required for taking the NCLEX-RN to become a registered nurse. After just two years, the nurse graduate is qualified to enter the workforce, as entry-level workers, at a much faster rate than it takes to earn a BSN.
Pro: Easy transition into another career
Working professionals can earn an ADN to transition into a career in nursing. The programs are usually flexible, offering evening and weekend schedules, which are ideal for those who cannot afford to quit working to pursue a degree. The transition also allows individuals to test the waters before committing 4 years to training for a career that may not be the right fit.
Con: Limited curriculum
An associate's degree program covers the foundational principles students need to provide clinical skills in a health care setting. Students learn the core principles of patient care, but rarely understand the science and theory of nursing that is needed to face the health challenges so common in society today. One of the major challenges nurses face is the growing instances of chronic conditions brought on by an aging population and increasing cases of obesity. The ADN curriculum is no longer adequate to meet the population's complex needs. If you're seeking in-depth education and a wider range of topics, then ADN education is not the right choice.
Con: Limited job opportunities
While there's no shortage of jobs for health care workers, ADN graduates can expect to face some challenges in their search for employment. Hospital employers are already raising the bar for prospective employees, requiring nurses to have a minimum BSN to complement their experience in the field. Existing nurses with associate's degrees are encouraged to complete a BSN degree or face replacement. Some state boards, in response to the shift in the sector, are even requiring nurse graduates to possess a BSN to take the NCLEX-RN.
Con: Meager salaries
The current industry demands for professional nurses contribute to the competitive compensation nurses receive. Registered nurses may earn upwards of $66,500 a year in many states. However, nurses with an ADN may receive salaries and benefits on the lower end of the pay scale.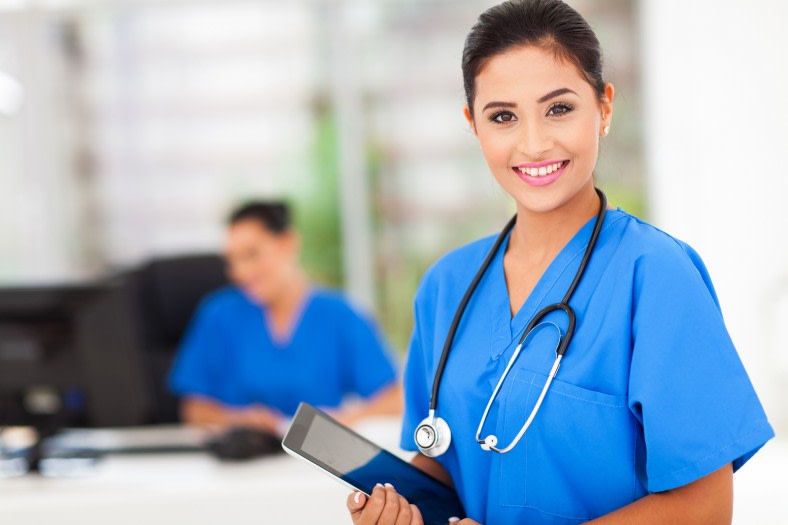 A Word of Caution to Prospective ADN Students
The ADN degree should be a stepping stone to pursuing a bachelor's degree. Based on your current situation, there may be no other option than to complete the ADN before moving up. Check with the state board to determine the requirements for taking the NCLEX-RN to become a registered nurse. An inquiry placed to several hospitals in your area will also help. Contact the HR department to ascertain their general requirements for nurses and, if possible, interview an experienced nurse to discuss the work environment, responsibilities, and trends.
The ADN degree should never be the end point for nurses, but it is an avenue for gaining valuable experience, tuition reimbursement, and earning your BSN at less than 70 percent of the total cost.
ADN Education Requirements
Your journey to earning an associate's degree in nursing must begin with a reputable school. An accredited program facilitates the easy transfer of credits earned into a BSN program. While prospective students don't need prior experience or a list of credentials for enrolling, they must meet the following common requirements.
High school diploma. This basic education requirement, along with the age requirement (18 years), is necessary to qualify for enrollment. If you did not complete conventional high school, you must submit a GED certificate as an alternative.
Transcript of record. A record of your transcript, particularly your science courses, is another requirement for enrollment. Courses such as biology, chemistry, and algebra will provide a lot of mileage on your application. You should have a minimum GPA of 2.0 when submitting these courses.
Character references. References in the form of a letter of recommendation from two to three professionals are a standard part of the application process. A former principal, teacher, health employer, dean, or supervisor are just some people you can contact to vouch for your skills and attitude.
Completed application form. Many schools have applications to the nursing program that are separate from the main college. Complete the admissions requirements for the college before applying to the nursing department. You may have to attend a mandatory information session to obtain the application and ascertain the requirements and expectations for the program. Ensure the information you provide on the application is truthful and accurate.
Entrance examination and interview. The final step for confirming your eligibility for enrollment is based on your successful passage of an entrance exam and interview. The entrance exam tests your academic readiness for the curriculum while the interview determines your psychological readiness to become a nurse.
Students accepted on a provisional basis will have to further demonstrate their competence by passing a criminal background check, drug test, and TB test. Immunization records, a physical exam, and CPR card are other requirements.
ADN Program Overview
ADN students gain a solid foundation in the functioning of a nurses' team and their role in the scheme of things. The curriculum includes topics such as anatomy, physiology, nutrition, biology, nursing concepts, pharmacology for nurses, maternal-child nursing, multi-system nursing, adult health, pathophysiology, lifespan development, transitions in nursing, and much more.
The program is a mixture of classroom instruction, hands-on practice in a simulated lab, and clinical experiences in hospitals, nursing homes, and clinics.
The short-term program is also designed to prepare graduates for success on the NCLEX-RN for entry-level employment in hospitals and other medical settings.
Employment in Hospitals and Beyond
In city hospitals where there's a shortage of qualified staff, administrators may employ RNs with an ADN degree as extra support. However, where there's an excess of nurses with BSN degrees, ADN nurses will face fierce competition and low salaries. Therefore, many ADNs are forced to seek jobs in nursing homes, physicians' offices, schools, insurance agencies, pharmaceutical companies, home health care, and the military.
The Future of ADN Programs
The ADN program facilitates fast an easy transition into the working world. If you choose this route, you should have a plan for the future worked out. It may include working part-time, or full-time while you earn your BSN through an RN-to-BSN degree program.
Years ago, an ADN program was the benchmark credential for entry into the field of nursing. As a growing number of hospital administrators change their policies, in response to the evolving role of the RN and complexities in the healthcare industry, the bar for nursing requirements has been raised. What started as a new initiative, has now become widespread among the nation's hospitals.
ADN nurses have a record of excellence in healthcare. However, employers' familiarity with the value of the BSN and improved patient outcomes greatly influence their preference for nurses with a bachelor's degree. Research proves the relationship between BSN education and lower mortality rates, medication errors, and violations.
The BSN program covers additional instruction in critical thinking, leadership, social sciences, and communication, which produces nurses with stronger evaluation and communication skills. Furthermore, BSN graduates can take on a wider variety of roles within and outside the traditional healthcare environment.
ADN, BSN: What's the Difference?
Apart from the time factor, there are some other key differences between the ADN and BSN curriculum. Both programs feature didactic and clinical components, but the BSN program goes into greater depth, especially in the areas of nursing theory, nursing research, public health, critical thinking, leadership and management, and community health care.
BSN graduates are prevalent in acute care settings, where nurses must have higher educational requirements to meet the complex health requirements. A BSN graduate will bear a greater responsibility and qualify for higher pay than ADN graduates.
The emphasis on academic theory and management courses in BSN programs place graduates in a favorable position to advance to Master of Science in Nursing (MSN) or Doctor of Nursing Practice (DNP) degree programs. They can also pursue advanced practice certification to become a nurse practitioner (NP) or certified nurse anesthetist (CRNA).

Bachelor of Science in Nursing
RNs are in high demand. Taking time out to earn a BSN degree will enhance your skill-set and increase your earning potential in a field that rewards those with advanced skills. Your BSN degree is your ticket to new and desirable opportunities in the competitive job market. It will afford you some flexibility in a tough economy, and opportunities to grow into new and lucrative specialties if you so desire.
Why a BSN Matters
High demands for BSNs in the fast-paced environment of the nation's hospitals place these professionals in a better position than ADN graduates. Due to the time investment, this degree is best for those who plan to make a career as a nurse. At an average yearly salary of $65,000, BSNs are not only paid well but are valuable to their employers.
As hospitals raise the level of educational requirements for incoming employees, a Bachelor of Science in Nursing has become a standard requirement for entry-level positions. Another compelling reason for obtaining a BSN degree relates to state legislation. A growing number of state boards of nursing support the move to have 80 percent of registered nurses, practicing in the U.S., to have BSN degrees by 2020. Newly licensed RNs with associate's degrees are expected to complete an ADN to BSN program within 10 years of graduation.(2) While employers may not force existing ADNs out, they are encouraging existing RNs to return to school and providing incentives for them to do so. In a few years, however, the BSN will be the only acceptable standard for entry into registered nursing.
The BSN degree is an option that many prospective nurses are considering. In response to the National Advisory Council on Nurse Education and Practice recommendation that approximately two-thirds of the nursing workforce hold BSN degrees, the number of RNs with BSNs leaped from 35% to 55% between the years 2008 and 2013. Nursing departments at more than 600 colleges across the United States are on board with industry requirements, offering customized RN to BSN programs for ADN-credentialed nurses who need to up the ante. Following are some pros and cons of a BSN degree.
Pro: Develop Management and Leadership Skills
BSN students learn management and leadership concepts and skills – two of the most sought after knowledge bases. Your leadership skills will be an asset if you lead other nurses or head a committee. These modules, included the BSN program, will give you the confidence to take on any role, including new opportunities to work in management.
Pro: Advanced Clinical, Critical Thinking, and Assessment Skills
Nursing involves more than just identifying a health problem; it includes monitoring patients' response to treatment. In today's complex healthcare environments, nurses must focus on quality and informed patient care. BSN education programs provide the foundational and advanced learning that graduates need to function within an evolving healthcare system. As the scope of practice for nurses expands, the BSN degree will continue to be in high demand.
Pro: Greater Recognition
A BSN will help you stand out from candidates vying for a coveted position. Some of the most prestigious hospitals and clinical have low staff turnover, but when they do hire, they will seek nurses who meet their high educational standards. Urban hospitals and those pursuing Magnet status are demonstrating their preference for hiring workers with a bachelor's degree at minimum. Soon, the BSN will become the standard for patient care, so enrolling in a program is the best way to avoid redundancy in the future.
Pro: Increase Your Bottom Line
The differences in salary between ADN and BSN-credentialed nurses may not be significant in entry-level positions. However, as BSNs move up the career ladder, the benefits become obvious. BSNs also qualify for work in specialty areas, such as the ICU or OR, which is rewarding both professionally and financially.
Con: Bigger Investment of Time and Finances
With all the benefits of earning a BSN, it's not surprising that students enrolled in these programs invest more time and money in their education. The BSN program is approximately 2 years more than ADN programs – a total of 3 to 4 years based on your prior education and experience. Registered nurses with an associate's degree can complete the program in just two years through the RN to BSN option. Through tuition reimbursement programs, offered by many hospitals, you can work as a nurse and advance your education. If you're starting from scratch, the cost of training will be much higher, but the payoff makes it all worthwhile.
The Push For A More Educated Workforce
Calls for a more educated workforce are mounting from all sides. One of the motivating factors for the shift is the growing complexities of patients' needs. Three studies, conducted in the United States and Canada, linked nurses' education (particularly baccalaureate degrees) with decreased mortality rates (3). Numerous voices are calling for a more educated nursing workforce to better meet complex patient needs. Motivating factors for these calls are likely related to the results of three studies that took place recently in the United States and Canada that "consistently linked an increased proportion of RNs with baccalaureate degrees in acute care hospitals with significantly decreased patient mortality rates." Although the studies could not explain the reasons for the lower mortality rates, the data was compelling enough to prompt an industry shift.
Many RNs are initially resistant to the industry demands for BSN degrees. However, at the completion of the program, many report transformative experiences as they related in one study. Education at the BSN level raises potentials, changes perspectives about the practice of nursing, and lets RNs "see the big picture."
BSN Education Requirements
One of the best ways you can prepare for a BSN degree is to start early. If you're seeking direct entry into a standard program, you should take courses in biology, chemistry, and anatomy in high school. Accelerated programs are available for nurses with an associate's degree. The entry requirements for fast-track programs are completely different from standard programs.
High school graduates should obtain the registration and orientation schedules from their school of choice. A minimum college GPA of 2.0 is necessary for transferring credits into the program. Other common requirements include proof of English Language proficiency, a completed application, volunteer or paid experience in health care, letters of recommendation, background check, a current resume, sealed official transcripts, and completion of prerequisite course requirements.
Applicants to accelerated programs may have to submit a minimum 60 qualifying college credits.
BSN Program Overview
The curriculum for the first two years of the program is made up of science and general education courses, such as chemistry, physiology, anatomy, psychology, and algebra. The succeeding years will include courses in health and nursing, such as microbiology, health assessment and research, pathophysiology, health promotion and risk reduction, statistics, research in nursing, childbearing and reproductive health, leadership and management, and community health nursing.
Students are expected to complete the clinical requirements, which take place in clinics, nursing homes, long-term and acute care facilities. The clinical experience lets students apply the knowledge gained in the classroom as they work with individuals, families, and communities, providing care for those with complex illnesses and problems.
Students receive a thorough foundation in nursing concepts, leadership, and management, and are encouraged to continue with their professional development. Graduates will be eligible to take the NCLEX-RN to become registered nurses.
The RN-BSN option uses your prior degree or certification to reduce the time it takes to earn a BSN. Make the most of this fast-track option if you already have an associate's degree or certification as a nurse.

Master of Science in Nursing
Advanced education may not be your objective, especially if you're enjoying the many rewards of your nursing career with a BSN degree. However, an MSN is just what you need to expand your opportunities and earning power. Healthcare is always evolving, and nurses need to keep up to be on par with new industry requirements. Advanced degrees facilitate the development of healthcare professionals who are prepared to work in an increasingly complex world.
A master's in nursing degree can be your next step on your path to career success. It is vital step if you want to play a role in nursing administration or nursing education, as it demonstrates your advanced management skills and ability to guide, educate, and lead other nurses.
Why An MSN Matters
An MSN degree opens an entirely new perspective on healthcare – even for nurses with years of experience in the industry. There are numerous places your MSN can take you; a few of them are outlined below: (4)
Increased Specialization: Nurses with MSN degrees have access to areas that are closed to those with BSN degrees. Specialty areas include oncology, mental health care, midwifery, and positions in management. An MSN is necessary if you plan to become a nurse practitioner or clinical nurse specialist.
Increased Opportunities: Career opportunities for MSN-credentialed nurse are on the rise. While this is true for the profession on a whole, you'll have a lot more career options with your MSN degree.
Better Salaries: Salaries for nurses with an MSN degree greatly exceed the salary of those with a BSN. In some cases, the salary can exceed $98,650, which is more than 35 percent higher than the median earnings of a traditional nurse. Studies show that nurses' motivation for earning an MSN goes beyond the salary, but in today's uncertain economic environment, the bottom line is very important.
Career Advancement: MSN-credentialed nurses have an important role in the decision-making process. They can move up the career ladder and make decisions that traditional RNs cannot make. Nursing is rewarding but grueling. A master's degree is one way to escape the long and tireless hours, and the other pains of being the lone nurse on the patient floor.
Get Into Management: While management isn't at the top of everyone's minds, it may be your calling. The only way to advance to a position in management is to obtain an MSN degree. Even if it's not something you have in mind right now, your plans may change, and your degree will be your ticket for entry.
Make A Difference For Future Nurses: With your MSN degree, you'll have a critical role in developing health policies and best practices. Policies not only shape the lives of nurses but also improve the care patients receive. Such a level of responsibility should be incredibly satisfying for any nurse who understands the limitations of operating under archaic healthcare policies.
Teach Others: Nurse educators mentor and instruct others who are just getting started in the field of nursing. As they impart knowledge, they shape the lives of future nurses and the industry as a whole. Nurse education and the approach to educating and inspiring nurses affect the healthcare community, including nurses' approach to patient care. You must have an MSN degree to play such a vital role.
Obtain a Doctorate Degree – If your goal is to attain your Ph.D., which is truly the pinnacle of nursing, you cannot afford to skip the all-important MSN. Whether or not a Ph.D. is in your aspirations, professional development should always be a goal. A Ph.D. identifies you as a true expert and opens the pathway to research and opportunities to teach at the university level.
MSN Programs
The wide availability of MSN programs online means you can advance your education without compromising your areer or commitments to family and friends. Keep in mind that online studies require a lot of dedication to stick with the schedule. Accelerated programs can reduce the time it takes to earn the MSN. The duration is one year for those who are willing to work around the clock. BSN to MSN transition programs accept credits earned in the BSN as a means to decrease the time and cost of your studies.
MSN students can choose an area of concentration during the program. The three major areas of concentration are nursing informatics, nursing administration, and clinical nurse leader. Many programs are flexible, giving students the option to follow a path leading to advanced practice in neonatal nursing or anesthesia.
The MSN curriculum includes core courses, role development, electives, and specialty courses. There are two pathways to entry: The BSN to MSN option is a transition program, and the direct entry program is available to those who do not have a BSN.
Doctorate of Nursing
Over the last decade, there's been much debate surrounding the DNP degree. Some discredit it as just another nursing degree that the profession can do without while others recognize the value it adds to the profession.
The truth is, there are some very real benefits to the degree, although some benefits are more tangible than others. Participants in this advanced education program acquire skills in leadership, ethics, evidenced-based practice, health policy, and information technology. How are these skills valuable? DNP-credentialed nurses have the expertise to improve the practice of nursing and healthcare delivery.
In a widely published statement, the American Association of Colleges of Nursing (AACN) states that the DNP degree will provide "enhanced knowledge and leadership skills necessary to improve nursing practice and patient outcomes." Other agencies agree, stating the goal of the DNP is to equip nurse practitioners with the highest level of practice. DNP graduates are also on par with other health care professionals who must complete a doctorate degree for entry into practice. Simply put, the DNP degree makes it easier for nurses to work with other health care professionals who have advanced training and education.
A major problem with nursing education and training arises from the shortage of qualified faculty. As APNs attain DNP degrees, it will significantly improve the shortage of faculty in the colleges and universities across the nation.
Learning never ceases, and doctoral study proves this point. As much as MSN programs increase nurses' understanding of the profession, the DNP takes it to another level. Graduates will develop a new perspective on patient care and renew their commitment to the science of nursing and the opportunities it affords to impact patients' lives in a profound way.
Career advancement opportunities, increased salary, industry recognition, respect from employers and colleagues, and educational achievement are some other tangible benefits of pursuing a DNP. The degree is clinical based, so nurses should complete at least 1,000 clinical hours in preparation for the program.
According to the AACN, DNP graduates should have knowledge of the eight essentials of Doctoral Education for Advanced Nursing Practice.(4) Students must develop advanced assessment, diagnosis and practice skills, so DNP programs also include Advanced Health and Physical Assessment, Advanced Physiology and Pathophysiology, and Advanced Pharmacology in separate modules.
The DNP pathway will not be the goal for everyone, but those who choose it will realize the tangible and intangible benefits throughout their years in practice.

Job Prospects
Prospects for nurses can vary significantly depending on the degree they have earned and the area of the country that they work.
Here is a look at how the Bureau of Labor Statistics, or BLS, predicts growth for each category and other significant factors that affect prospects.
CNA
The BLS predicts that job prospects for Certified Nursing Assistants will grow by 21% through 2022, with 312,200 positions opening up during that time.
With the boomer generation aging, the demand for CNAs is increasing rapidly in long-term care facilities. There will also be greater demand in home health services and community rehabilitation settings. Insurance companies and hospitals are attempting to contain costs, so the move is toward keeping patients in their own homes for as long as possible. Also, new technologies are making it feasible to treat people with a range of chronic conditions at home.
LPN
The demand for licensed practical nurses is expected to increase by 25% through 2022, resulting in 738,400 more jobs. As the population ages, there will be more need for healthcare service providers, especially LPNs providing care with home health services and residential care facilities.
There is also expected to be a growing number of jobs in rural areas. LPNs will be needed in hospitals, medical offices, private homes and nursing facilities of all types.
ADN
Overall, the field for registered nurses should grow by 19% through 2022, according to BLS, an increase of 526,800 positions. These statistics apply to nurses with ADN, BSN, MSN and DNP degrees.
But a nurse with an Associate's Degree in Nursing, or ADN, might find job prospects less rosy than those with the other degrees. An ADN is awarded after two years of schooling. These nurses are up against a growing number of registered nurses with a Bachelor of Science in Nursing, which is awarded by a four-year college.
Currently, most hospitals hire ADNs. In fact, the beginning salary for both ADNs and BSNs is about the same. But long-term prospects for those with the ADN are limited. Most advanced nursing positions require a BSN, so long-term salary expectations are significantly lower for those with an ADN.
Many hospitals are requiring new nursing hires to have a BSN degree. In New York, New Jersey and several other states, legislators are considering a "BS in 10" law that would require all nurses to earn a bachelor's degree within their first decade of practice.
BSN
Nurses with a Bachelor of Science in Nursing degree who become registered nurses have excellent job prospects. The field is expected to grow by 19% through 2022, an increase of 526,800 jobs. The aging population is a big factor in the need for more RNs.
A large increase will be needed in the areas of home health care and assisted living facilities, as more and more treatment options are available outside the hospital setting. Many procedures can be done in outpatient facilities, which also use the services of nurses with a BSN. The exponential growth in digital medicine and electronic health records also requires skilled help that nurses with a BSN can deliver.
Most nurse specialties require at least a BSN degree. This includes geriatric nursing, pediatric nursing, dialysis, nurse education, as well as a range of other specialties. If a nurse wants to move up in salary and responsibility, she will almost always be required to have a BSN.
The impetus to invest the time and money in a Bachelor of Science in Nursing is strong. As nurses specialize and move into administrative jobs, they are rewarded with bigger salaries, greater responsibility and increased respect.
MSN
Nurses with a Master's of Science in Nursing have greater long-term job prospects than those with an ADN or a BSN degree. It opens the door to a wide range of high-paying specialties. More than 70% of those with an MSN have job offers by the time they graduate. More than 90% have jobs within six months of graduating.
Career advancement is swifter for those with an MSN degree. Many positions as supervisors and administrators require that you have the degree in order to be considered. If you want to teach nursing, an advanced degree is almost always a prerequisite.
Nurses who want to specialize as nurse practitioners, nurse anesthetist, mental health nurse, health policy nurse, pediatric nurse, oncology nurse and other career paths need an MSN in order to be accepted in the educational program. All of these are highly respected and well-paying specialties.
DNP
A Doctorate of Nursing Practice is the highest degree a nurse can earn. The job opportunities and salaries that it opens up reflect the years of training it requires.
One of the most immediate needs that nurses with a DNP fill is as nurse educators. The population is aging, and that includes nurses. As they retire, a shortage is opening up for qualified teachers to train the new generation of nursing students.
Another area of growth for those with a DNP is as an Advanced Registered Nurse Practitioner, paying over $100,000 a year. (5) Other areas that are open to these nurses include Clinical Nurse Specialist, Nurse Anesthetist, and Nurse Midwife.
The 5 Best States for Nursing Jobs
The need for nurses is growing all over the country. But not all states provide the best working environment or opportunity for nurses. WalletHub conducted a study that analyzed 15 metrics in order to rank the states. (6) The metrics included:
Opportunity and competition, like starting salary, average salary, educational opportunities medically underserved areas and number of people over 65 by the year 2030
Work environment, like mandatory overtime restrictions, help for working moms, average number of hours worked and average commute time
Here is a look at the five states that scored the highest in 2015.
Ranking first overall is Washington State. It was #5 for opportunity and competition and #13 for work environment. Second overall is Colorado, #8 for opportunity and competition and #17 for work environment.
Minnesota came in #3 overall, ranked #23 in opportunity and competition and #1 in work environment. Wisconsin came in #4 overall, ranked #18 in opportunity and competition and #4 in work environment. Texas is fifth on the list overall, ranked #2 in opportunity and competition and #35 in work environment.
What does all this mean for job prospects in nursing? The greater your education, the better your long-term salary and chances for advancement. And some states are definitely more nurse-friendly than others.

Career Titles
By specializing, a nurse can stand out from the crowd of nurses with standard BSN degrees. The results of further training are more employment options and higher pay.
Here is a look at 10 specialties that are growing and offering excellent salaries.
Geriatric Nurse
With the Boomer Generation aging, there is an increased demand for geriatric nurses. They work with the seniors who are fragile, have chronic conditions like cancer, dementia, heart and lung problems. The work is most often done in hospitals, nursing homes and assisted living facilities.
Outlook. The field is growing, about 20% by 2022.
Education needed. Geriatric nurses need a BSN degree and to be a registered nurse. You can go back to school to earn a gerontological nursing degree, and then take the test to earn gerontological nursing certification, plus gain practical experience working with elderly patients. 
Salary. Nurses in this specialty average $65,000 a year. 
Nurse Midwife
A nurse midwife coordinates care for pregnant women and mothers. She also provides much of the care, handling the birth as well as doing what is required to ensure the health of both the mother and child before the delivery, during the birthing process and afterward.
Outlook. This is a high demand specialty, expected to grow 31% by 2022.
Education needed. A registered nurse needs to become an advanced practice RN by earning a Master of Science degree in nurse-midwifery.
Salary. Nurses in this specialty average $79,000 a year.
Nurse Practitioner 
A nurse practitioner, or NP, works either under the supervision of a doctor or in her own practice, usually in family medicine. She can do exams, diagnose a range of illnesses and prescribe medicine. This specialty is growing in response to the shortage of doctors. 
Outlook. The need for NPs is predicted to grow by 25% by 2022.
Education needed. A nurse needs both a BSN and an MSN degree, and must pass the NP exam to become licensed. She also needs several years of practical experience to receive a license from the American Nurses Credentialing Center of the American Academy of Nurse Practitioners.
Salary. NPs can expect to earn an average of $94,000 a year.
Nurse Anesthetist
A nurse anesthetist provides the anesthesia patients need when they go into surgery, helps with patient care in the OR and provides follow-up services for a number of outpatient procedures. This is one of the most prestigious specialties available to nurses.
Outlook. The field is expected to grow by 22% by 2022.
Education needed. A nurse with a BSN must work for two years, then go on to earn an MSN in nurse anesthesia. At that point, you must get practical experience in acute care, like ICU or ER. The requirements are evolving and in the future, a Ph.D. in nursing might be required.
Salary. The salary average is $154,300 a year.
Dialysis Nurse
Kidney patients rely on the help of dialysis nurses, who have the training to help with dialysis, including peritoneal dialysis and hemodialysis. These nurses also help kidney transplant patients. 
Outlook. The field is predicted to grow by 19% by 2022.
Education needed. A nurse needs a BSN plus special classes in dialysis, which includes pharmacology and nephrology.
Salary. Salaries average $64,000 in this field.
Health Policy Nurse
This specialty is an administrative job, in either public or private groups, including a public health agency, legislative body or college. The goal is to devise strategies, laws and policies that help make people healthier.
Outlook. The field is expected to expand by 17% by 2022. 
Education needed. Nurses need both BSN and MSN degrees and to have clinical experience. They must go through a health policy residency program to gain hands-on experience.
Salary. The salary average is $66,000 a year.
Informatics Nurse
Medical data has increased exponentially in the digital age. Informatics nurses collect this information, analyze it and interpret it. She also trains other nurses and healthcare workers in new technologies. The work is often done in government agencies, pharmaceutical firms, and hospitals.
Outlook. Precise predictions are not available, but the demand is expected to increase in response to the trend toward electronic health records and increased digital medical data. 
Education needed. A nurse needs a BSN and to work as an RN, as well as take classes in informatics nursing. These are often available as continuing education credits. 
Salary. The average pay for this job is $83,000 a year.
Nurse Educator
If you like the idea of teaching others how to become a nurse, this is the specialty to choose. Nurse educators teach in associate, bachelor's and master's degree programs.
Outlook. The field is expected to grow by 19% by 2022.
Education needed. A person must first get a BSN and then become an RN. Many nurse educators go on to get an MSN and Ph.D. Individual teaching programs have specific requirements for advanced degrees.
Salary. The pay is $65,000 a year though it varies depending where you teach. Community colleges usually pay less than four-year colleges. 
Pain Management Nurse 
Pain management is an essential part of many fields in medicine. As a pain management nurse, you will help to improve the quality of life for patients suffering from chronic pain. Special training and skill are necessary in order to do this without the patient becoming addicted to the pain medication. The nurse works with the patient and other healthcare professionals to design an effective course of treatment.
Outlook. The field is predicted to grow about 19% by 2022.
Education needed. A BSN is the first step, followed by years of hands-on experience in the field, at least 2,000 hours. 
Salary. The salary averages $67,000 a year.
Pediatric Nurse
A pediatric nurse works with children, providing specialized care usually in a clinical setting or in intensive care. Specialized training is required because the needs of children are different from those of adults. 
Outlook. The demand is expected to increase by 19% by 2022.
Education needed. A BSN is required, and in many cases an MSN is needed. A nurse must complete specialized training working with children, as well as gain clinical experience. One of the most common places to get it is at a children's hospital. 
Salary. The average pay is $65,000 a year.

Certification
Nurse certification is a formal process that nurses undergo to validate their knowledge, skills, and abilities to function in a defined role and clinical area of practice. The certifying agency determines the candidate's abilities based on predetermined standards. The American Board of Nursing Specialties (ABNS) defines certification as "the formal recognition of the specialized body of knowledge, skills, and experience demonstrated by the achievement of standards identified by a nursing specialty to promote optimal health outcomes."
Health care employers, in recent times, have been placing greater focus on the value of nurse certification as they recognize its relationship to patient outcomes. In response to employer perceptions, industry standards, and state regulations, nurses enroll in specialized education programs to qualify for certification through agencies accredited by the ABNS. Apart from education, nurses can use their experience in a specialty area to pass a qualifying exam required for certification. The designation requires continued learning and skill development to renew.
Nurse certification benefits nurses, employers, patients and their families.
Benefits to Patients
Patients and their families can rest easy when in the care of the certified professional. The ABNS' efforts to raise consumer awareness on the benefits of certification has gone a long way in restore consumer confidence in the healthcare systems. In a Harris Poll, 78 percent of respondents knew about nurse certification and its benefits. Consumers are more likely to visit hospitals that employ nurses with specialty certification. The increasing complexities of acute and chronic care demand that healthcare professionals demonstrate their competence through certification.
Benefits to Employers
As nurses derive a measure of satisfaction from working in an environment filled with professionals, they're less likely to change jobs. The medical industry faces continuous challenges with the nursing shortage, so an employer's ability to retain workers is a huge plus. Hospitals can use their certified workforce to differentiate themselves from competitors and demonstrate their commitment to quality care to consumers. Certified employees also help them to achieve industry benchmarks and adhere to state boards of nursing requirements for relicensure of nurses. Another key benefit to employers is the reduction in medical errors. Nurses who embrace the value of ongoing education and development are less likely to make mistakes. Ultimately, it is employer and state board demands for certification that contribute to nurses' decision to certify and recertify.
Benefits to Nurses
Nurses themselves are the biggest beneficiaries of certification. The certificate earns them industry recognition, boosts confidence, validates their ability to provide specialized care, and qualifies them for better positions and salaries. In a 2009 study, nurses admitted that they experienced increased confidence in their decision-making skills, personal growth, and satisfaction in their work. Certification, especially when it's voluntary, demonstrates a nurse's commitment to professional development.
Types of Nursing Certification
The majority of specialty certifications are open to Registered Nurses with ADN and BSN degrees. Following is a list of some specialty certifications nurses can pursue:
Nurse executive
Pediatric nursing
Perinatal nursing
Pain management nursing
Hemostasis nursing
Gerontological nursing
Faith community nursing
Medical-surgical nursing
Nursing case management
Nursing professional development
Ambulatory care nursing
Cardiac-Vascular nursing
Genetics nursing
Rheumatology
Public health nursing
How to Obtain Nurse Certification
Once you've identified a certification you want to pursue and fulfilled all the eligibility requirements for the certification exam, you should submit your application. You would not be permitted to take the exam if you did not meet all the requirements at the time of application.
Some exams require academic transcripts for eligibility. In such a case, you must submit original documents in sealed envelopes sent directly from the program administrator. Practice requirements must be completed while holding an active license as a registered nursing in the United States or territories. Practice requirements may be completed as paid or voluntary hours.
There are several accredited agencies authorized by the ABNS to issue certifications. The general requirements for all accrediting agencies include:
A credentialing fee
A current license to practice with no holds or disciplinary actions
Evidence of employment/volunteer work in the area of specialty
Education in the specialty – for some certifications
Successful completion of the certification exam.
It is vital that you research the eligibility requirements beforehand as some certifications are closed to LPNs and ADNs. Advanced certifications in some areas require applicants to possess an MSN degree. So find out what you need to become certified.
Certifications are valid for a predetermined period, after which time you must submit evidence of continued clinical practice and/or professional development to renew the certification.
The ABNS has a full list of approved certifying organizations and their accredited certification programs.
Financial Aid for Nursing Certificates, Licenses, and Degrees
There are numerous practical benefits of a career in nursing. A Wall Street Journal census indicates that nurse graduates face a low 2.2 percent rate of employment. In most cases, nurses can be assured of obtaining a job to repay college loans. For several years, human resource managers have been listing nursing as the leading profession for job security.
The popularity of the profession means there are many scholarships for students. But competition may be fierce, as hundreds of students apply to cut the costs of acquiring nursing degrees.
FAFSA provides aid to students enrolled in associate's, bachelor's, and master's degree programs. You should also apply for scholarship and grants. Nerd Wallet listed the 10 best nursing scholarships, targeted to BSN and MSN students.(7) Here's a summary of the list:
The Foundation of the National Student Nurses' Association
Minority Nurse Scholarship Program
The Oncology Nursing Society Foundation
March of Dimes Graduate Nursing Scholarship
Mary Opal Wolanin Scholarship
American Nurse Scholarship – National Society of the Colonial Dames
National American Arab Nurses Association Scholarship
Conclusion
Your preparation to become a nurse can take anywhere from a few weeks, for CNA certification, to many years for advanced MSN and DNP degrees. The duration and cost depend on your goals, preparation, and availability of schools and financing options in your area. This guide would have shed some light on the different pathways, and with further reading, you should be able to make an informed decision.
References:
Medical Care, (2014, October). Economic Evaluation of the 80% Baccalaureate Nurse Workforce Recommendation. Access the study
New Jersey State Nurses Association – BSN in 10 FAQs
Aiken, Clarke, Cheung, Sloane & Sliber, 2003; Estabrooks, Midodzi, Cummings, Ricker & Giovanetti, 2005; Tourangeau, et al., 2006
American Association of Colleges of Nursing (2006, October). The Essentials of Doctoral Education for Advanced Nursing Practice.
S. Bureau of Labor Statistics, (2014, May). Occupational Employment and Wages for 2014.
Wallet Hub, (2015). 2015's Best & Worst States for Nurses. Access the report online.
Nerd Wallet, (2012). Ten Best Nursing Scholarships.