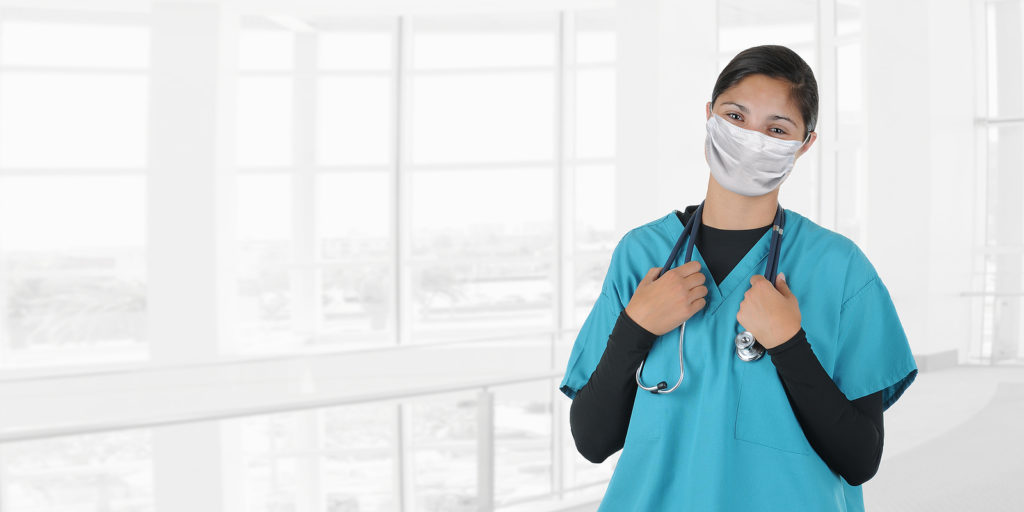 Nurses provide care, support, and counsel to patients, families, and communities. If you wish to support and care for the sick, elderly, or disabled, this profession may be right for you. The opportunity to help others offers immense rewards. However, there are other rewards of working as a registered nurse that includes flexible schedules, career advancement, and diversity. Nurses can offer specialized care and assume various titles with continued education. The associate degree in nursing offers a fast track to a career in nursing, but the opportunities are limited to mostly long-term care. Through continuous learning to the bachelor's, master's, or doctoral degree, you can prepare for advanced roles in the profession. Graduates of the associate degree in nursing program are eligible to sit for the licensure exam administered by the National Council of State Boards of Nursing.  You can complete the BSN or MSN degree through RN-to-BSN to RN-to-MSN program and earn higher salaries than you would earn in general practice.
Butler Community College
The Associate Degree in Nursing program offered by Butler Community College prepares students for licensure and practice as a registered nurse. The program is offered in face-to-face, blended, and online formats to give students some flexibility. It will include science, general education, nursing courses that follow a specific sequence. Applicants may need to complete prerequisite courses before applying to the program. Licensed practical nurses may apply to the program only as part of the existing RN curriculum. There is no separate pathway for LPN applicants. Graduates are eligible to take the NCLEX-RN for licensure in Kansas. They may also continue their education to the BSN through RN to BSN programs.
Program Outline
Semester credits: 69
Duration: 2 years
Method of instruction: Traditional
Course titles:
General Education Courses – English Composition I, Anatomy and Physiology, General Psychology, College Algebra
Core Courses – Health Assessment for the Practice of Nursing, Professional Nursing I, Patient Centered Care I: Foundations, Pharmacology for Nursing, Pathophysiology, Patient Centered Care II, Common, Acute and Chronic Health Problems, Pharmacology for Nursing II, Professional Nursing II, Development Psychology, Therapeutic Nutrition, Patient Centered Care III: Complex Physical and Mental Health Problems, Pharmacology for Nursing III, Professional Nursing III, Microbiology, Patient Centered Care IV: Multisystem or Emergent Health Problems, Concept Synthesis, English Composition II or Public Speaking
Admission criteria:
Apply for admission to Butler Community College
Complete the prerequisite courses with a grade C or better: Anatomy & Physiology, English Composition I, General Psychology, Math Requirement College Algebra
Submit an application to the Nursing Program – deadline for the fall semester is May 20th and September 20th for the spring semester
Take and pass the TEAS – total score (65.6), reading score (72.4), science (57.2)
Applicants with documented patient care experience will receive extra points in the selection process
Submit a Butler Department of Nursing Health Record physical exam form that is completed and signed by a health care provider
Provide verification of an annual TB skin test following an initial 2-step
Provide documentation of up-to-date immunization – Tdap, 2 MMR, 2 varicella, hepatitis B series, seasonal influenza
Must have current CPR certification – American Heart Association BLS Health Care Provider or the American Red Cross CPR for the Professional Rescuer
Provide documentation of health insurance that must be maintained throughout the program
Complete a satisfactory background check and negative urine drug screen
Program Cost:
Tuition costs $8,487 for Kansas residents and $7,314 for Butler County residents. Books, fees, supplies, insurance, uniforms, and the cost of the licensing exam are not included in the total.
Website: https://www.butlercc.edu/
Address: 901 S Haverhill Rd, El Dorado, KS 67042
Phone: 316-321-2222
NCLEX-RN Pass Rate: 87.40%
Pratt Community College
The Associate Degree in Nursing program at Pratt Community College is designed as a Paramedic/LPN to RN bridge program. The training facilitates career advancement through the development of educational background students need to achieve their nursing career goals. Licensed practical nurses will complete the requirements for the degree in semesters. Graduates will be eligible to apply to take to NCLEX-RN for licensure as a registered nurse.
Program Outline
Semester credits: 24
Duration: 12 months
Method of instruction: Traditional
Course titles:
General Education Courses – Microbiology, Anatomy and Physiology, English Composition I, General Psychology, Developmental Psychology
Core Courses – Foundation of Nursing, Foundation of Nursing Clinical, Medical Surgical Nursing I, Medical Surgical Nursing I Clinical, Gerontology Nursing, Medical Surgical Nursing II, Medical Surgical Nursing II Clinical, Maternal Child Nursing, Maternal Child Nursing Clinical, Foundations of Mental Health Nursing, Pharmacology, Transition to Professional Nursing Practice, Health Assessment & Skills Development, Medical Surgical Nursing III, Collaborative Clinical I, Maternal Child Nursing II, Medical Surgical Nursing IV, Collaborative Clinical II, Mental Health Nursing, Capstone Clinical, Leadership and Management in Nursing, NCLEX Review
Admission criteria:
Complete an online PCC Inquiry/Intent to apply for nursing program – accept to PCC does not indicate acceptance into the Nursing Program
Submit an apply to the Nursing program by the stipulated deadline – application must be submitted as a packet of documents
Complete the prerequisite courses with a grade of C or higher – English Composition, General Psychology, Anatomy and Physiology, Beginning Algebra or Higher, Developmental Psychology, Microbiology
Must have an active Kansas Approved LPN license or paramedic certification
Take and pass the program entrance exam with satisfactory scores – Overall Adjusted Individual (58.7%) Science (50%), Reading (65%)
Submit official transcripts from high school/GED and all colleges attended
International applicants must meet all the International Student Requirements
Open a Verified Credentials account for the purpose of background check and drug screen
Complete the health requirements – Hepatitis B, Influenza, MMR, Tdap, Varicella
Must carry medical insurance – proof of current health insurance must be submitted annually
Complete TB skin testing annually – submit a current 2-step TB test or provide documentation of at least two current consecutive negative annual TB tests
Provide proof of physical examination using the Nursing Program Student Nurse Health Examination form provided upon acceptance to the program
Must have current American Health Association BLS – Healthcare Professional or Provider Certification or American Red Cross BLS/CPR form Healthcare and Public Safety or Professional Rescuers
Program Cost:
Tuition costs $4,680 for 24 credit hours. Additional costs include textbooks, personal supplies, equipment, skills supplies, liability insurance, background check, clinical requirements, physical exams, health insurance, and NCLEX-RN exam.
Website: http://prattcc.edu/
Address: 348 NE SR 61 – Pratt KS 67124
Phone: 620-672-5641
Toll-Free: 1-800-794-3091 (KS Only)
Fax: 620-450-2285
NCLEX-RN Pass Rate: 64.71%