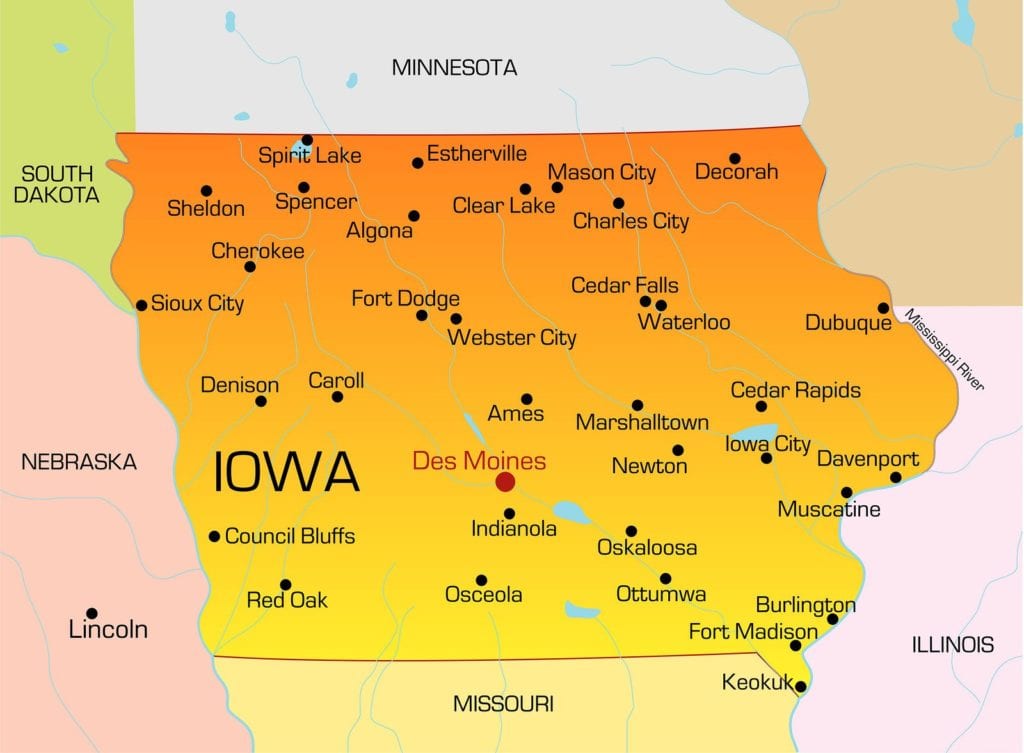 Nurses play an integral role in every health institution. They are essential for the proper running of hospitals, clinics, and other health-related institutes. A Nurse is usually the first health care personnel a patient will meet at hospitals and clinics. The demand for Registered nurses is particularly high because of the roles they play in health institutions. Registered Nurses (RNs) are responsible for checking and recording the patients' vital signs, symptoms of their illness/disease, updating the patients' records and noting any changes in behavior or condition. They also record and administer treatments and medication as prescribed- including injections, cleaning wounds and removing sutures. They supervise the less skilled/qualified nurses and healthcare workers such as Licensed Practical Nurses (LPNs). They offer counseling and home visits to patients and families that require these services. Some RN's can be seen rendering their services in blood drives, experimental science, and immunization educational tours. Others prefer to use their skills to assist surgeons in the theater. After the first year working as a nurse, some RNs pursue an interest in specific fields and may decide to specialize in a particular area of nursing where they can further their skill and increase their income.
Iowa Nursing Programs
Education Requirements
Nursing students can start their career as a registered nurse after completing the associate degree in nursing program (ADN). The associate program can be completed in 24 months. Once the ADN candidate satisfies the Iowa Board of nursing requirements and successfully complete the NCLEX-RN for state licensure, the candidate will then be granted a license to practice as an RN. The ADN program provides a faster entry into the Health Care as a Registered Nurse than entry by acquiring a Bachelor's Degree in Nursing. Registered Nurses with an associate degree from a credible nursing program can further their studies by enrolling in a BSN program while practicing as an RN. Some BSN programs offer the option to fast track, which allows the ADN graduate to complete their BSN in 12 to 18 months.
The ADN degree offered by the nursing department at Iowa's community colleges is linked to practical nursing programs. The first two semesters of the associate degree cover the knowledge and skills required for licensure as a Practical Nurse. At the conclusion of the first year, students have the option to take the NCLEX-PN to become an LPN and continue the program to prepare for licensure as a registered nurse. These career ladder programs give students the flexibility to complete their studies on their own terms. Whether that involves working full-time after securing the LPN license or completing the requirements for the associate's degree the choice is theirs.
The ADN requires completion of 85 credit hours. Course topics include microbiology, fundamentals of nursing introduction to nursing, foundations of nursing, pharmacology, health assessment across the lifespan, nursing care of the growing family, concepts of nursing, and advanced concepts of nursing. Students also develop a working knowledge of different aspects of nursing care including geriatric nursing, medical surgical nursing, maternal child nursing, mental health and home health nursing, and pediatric nursing. Practical sessions in a simulated lab will provide opportunities for nurses to develop patient care skills. Supervised clinical experiences in area hospitals, mental health facilities, nursing homes, and clinics will augment the classroom and lab sessions.
At the conclusion of the program, graduates should be able to make sound decisions and accept responsibility for their actions and the actions of others, demonstrate leadership skills, utilize clinical skills in the prevention of disease and restoration of health, and use clinical judgment to plan, supervise and care for patients.
Eligibility Criteria
The procedure for entry into an ADN program depends on the institution. In Iowa, schools require that a high school diploma or GED, or HSED official transcript and CPT scores for enrollment.
General Requirements:
A completed application for admission
High School GED or HSED official transcript and CPT scores
Completion of a WITCC PN program or valid PN license and prerequisite course anatomy & physiology.
Official ACT Results
Official transcripts of the following prerequisite courses with a cumulative GPA of 2.67 and no grade lower than a C:
Composition I
Microbiology
A Math Course in Algebra, Statistics or Applied Math

A criminal background check
Up-to-date immunization record
A negative drug test
A personal interview
Duration and Cost
Associate Degrees in Nursing Programs can be completed in 24 months as opposed to BSN programs which take twice as long (4 years). BSN Programs are notably expensive but funding an ADN can be a bit costly. In Iowa, an ADN program can cost approximately $14,500.00 for resident students plus additional fees for drug screening, insurance, uniforms, clinical supplies, parking, lab supplies, and textbooks. To help ease the financial burden, students can apply for financial assistance, in the form of grants, student loans or scholarships, to cover some of the cost associated with their degree. To ensure that your degree program is approved by Iowa Board of Nursing and accredited by a national accrediting agency, please see the list of approved programs below.
Iowa RN Licensure Requirements
The state of Iowa allows ADN graduates to practice as Registered Nurses only after receiving a permit from the Iowa board of nursing. This license must be renewed in accordance with licensing regulations. RNs registered in another state can apply for licensure by endorsement. First-time applicants can obtain a permit by examination (NCLEX-RN). Iowa is a member of the Nursing Licensure Compact which allows a nurse who possesses an active, unrestricted nursing license from another member state to practice without applying for an additional license.
The candidate is obligated to report any past criminal convictions or recorded penalties to be reviewed by the board before the license is issued. The applicant must agree to a criminal background check and submit two completed fingerprint cards and a signed waiver form to the Iowa Division of Criminal Investigations. Fingerprint cards can be obtained at the Iowa Board of Nursing Office or directly from the nursing program.
Licensure By Examination
Candidates applying for the licensure exam must be graduates of a program that is approved by the board of nursing. A completed application form and waiver form must be submitted to the Iowa Board of Nursing along with the supporting documents below.
Official transcripts from the school of nursing showing the degree and date of graduation must be mailed from the school directly to the Iowa Board of Nursing.
A valid picture identification (e.g., driver's license, passport, United States Identification Card)
Completed fingerprints cards or submit fingerprints using the Livescan
The following nonrefundable fees must be paid either online by credit card or by mail using check or money order:
First-time applicants processing fee $93.00
Fee for fingerprint cards is $50.00
A separate application for the NCLEX must be submitted online or by mail with the $200.00 registration fee. Please read instructions in the NCLEX Candidate Bulletin.
Report of any criminal convictions or penalties.
Exam results are processed three times per week; therefore application takes about 3 days to process.
International Graduates:
Graduates from nursing programs outside the United States must:
Complete and submit the Professional Report application of the Commission of Graduates of Foreign Nursing Schools Credential Evaluation Service (CES)
Have a valid license /registration
Provide Social Security Number or Travel and Immigration Documents that allow the applicant access to the United States
Successfully complete a test of English as a Foreign Language (candidates whose language, textbooks and nursing program were in English)
Special Testing Accommodations
Applicants with disabilities in accordance with the Americas Disability Act can request that alterations be made in the examination or the administration of the examination to accommodate them. To request these adjustments, the following should be done:
A letter must be written and submitted identifying the disability by diagnosis, code number where applicable and stating necessary modifications you are requesting. The modifications must be recommended and confirmed by professionals.
Form A must be completed by a professional in the field of your disability and submitted to the nursing board
Form B must be completed by the nursing school where you completed your program and submitted to the nursing board
Licensure By Endorsement
Registered nurses that wish to work in Iowa but are licensed to practice in another state can apply for licensure by Endorsement. The applicant must be a graduate from a board approved RN program. To apply for a license by endorsement, the candidate must be licensed in another state. The applicants nursing education program will be verified by the Iowa board of nursing to ensure that it meets the requirements. The board will also need to confirm that the candidate passed the national licensure exam (NCLEX).The following is required for endorsement:
Complete and submit application for licensure by endorsement either online or using the paper application
Two fingerprint cards must be completed and submitted for a background check. (Fingerprinting can be completed online by using IBON online service or call 1.281.4826 to request that a package be mailed to you.
A non-refundable fee on $169.00 must be paid to the Iowa nursing board either online using a credit card or on paper using check or money order
An official transcript must be sent directly to the Iowa board of nursing from the school of nursing education.
Process for verification of original license.
The applicant can complete an original license verification form online at nursys.com or Complete and submit the verification of original license form to your original licensure state (can be found in your fingerprint packet)
Temporary Permit
Candidates who possess an active license from another state and have no corrective actions or penalties on the license can apply for a temporary permit to practice. This permit is valid for 60 days or until the license from the other state expires. The Iowa nursing board will issue a temporary license to applicants who provide the following:
The application for licensure by endorsement
Two completed fingerprint cards and a completed waiver form
Processing fee of $169.00
Original license verified
Successful criminal background check
Nebraska Renewal Requirements
It is recommended that the license be renewed online using IBON online services. Nurses who cannot renew their license online can contact the Iowa Board of nursing by email or phone call and request that the renewal form be mailed to them. When requesting the application for renewal, include your name, current address, license number or social security number. There is a fee of $99.00 for renewal of registered nursing licenses. Fees can be paid using a discover card, visa card or master card. The license can be renewed up to 60 days before the expiration date on the wallet card.
Nurses' license expires on the last day of their birth month. Renewals must be completed 30 days prior to expiration date so as to prevent a lapse in service due to the old license expiring before the new one is issued. Nebraska State laws prohibit nurses from practicing with an expired license. Errors on the hard copy renewals must be corrected before the renewal is processed. Renewal applications received after the 16th of the birth month are considered late, and the applicant will be charged a late fee of $50.00 regardless of the envelope's postmark date. The late fee can only be waived following a petition for waiver and the board's approval.
Renewal applicants are instructed to divulge any criminal convictions or penalties. Nurses that were not previously fingerprinted by the board should submit same at renewal. Processing of renewals takes 3 to 5 working days and licenses are issued on Mondays, Wednesdays, and Fridays. Online renewals are processed instantly by the system.
Reactivation of License
Applicants whose license has been inactive can apply for reactivation. Those Candidates who apply for reactivation online would receive their fingerprint package in the mail. Direct applicants can collect their fingerprint cards at the Iowa nursing board's office. The following are necessary for reactivation:
Criminal Background Check and completed waiver form
Submit completed reactivation application form
Two completed fingerprint cards
Continuing education certificates of completion
A Total fee of $225.00 must be paid ($175 reactivation fee & $50 criminal background check fee). Fees can be paid online using credit card or by personal check or money order payable to the Iowa Board
Continuing Education Requirements for Iowa RNs
In Iowa, it is mandatory that nurses applying for 3-year license complete their 36 contact hours or 3.6 credit units of continuing education (CE) and 24 contact hours or 2.4CEUs of same for licenses less than 3 years. Renewal candidates should not submit the CE documents with the renewal forms. It is recommended that they keep records of their CE credits, which should be submitted to the board if selected for a random audit.
Registered nurses who treat dependent adults or children in Iowa must complete training related to the identification and reporting of child/dependent adult abuse. They must complete at least two hours of training every five years from a program that is approved by the Iowa Department of Public Health. The licensee must document completion of the training requirements at the time of renewal.
Iowa Salary and Job Outlook
Nursing is listed as one of the occupations with the most job growth in 2014. The United States Department of Labor projects that there will be a 16% increase in nurses by the year 2024. However, older nurses make up 25% of the nursing population, and it is projected that these nurses are set to retire by 2026, leaving the health care system with fewer nurses and vacant positions. With a growing population, the need for more nurses is increased.
In Iowa, where the demand so exceeds supply, the state places nursing on the critical list. The current situation is not expected to improve as the widening baby boomer population will add further weight to the already overburdened system. In Cedar Valley, Waterloo and other areas across the state, there are significant numbers of vacancies for nurses in emergency care, acute care, rehabilitation, home health, and other areas.
Nursing school graduates of all stripes benefit from the abundant opportunities for registered nurses. Although hospitals prefer experienced nurses or those with a four-year degree, many RNs without experience can land a job in rural areas. Employers overlook the lack of experience and four-year degree and simply focus on their need to fill the growing pool of nursing vacancies.
The supply and demand swings back and forth in response to the heightening and waning interest in nursing demonstrated over the years. Nursing schools are stretched to capacity to train more nurses to meet demands. But attempts to build the workforce are negated by the expected retirement of over 21 percent of the workforce. The conclusion of the matter is that the job outlook for nurses in Iowa is positive and will remain positive as employers devise incentives to attract nurses of all ranks to fill up their existing vacancies.
According to the Bureau of Labor Statistics, the annual mean wage for RNs in Iowa in 2016 is $56,290.00.
Contact the Board of Nursing
Iowa State Board of Nursing
Physical Address
Board of Registered Nursing
400 S.W. 8th Street
Suite B
Des Moines, IA 50309
Phone: (515) 281-3255
Fax: (515) 281-4825
Iowa Registered Nursing Programs and NCLEX-RN Pass Rates:
ADN Programs Iowa
Algona, IA ADN Programs:
Iowa Lakes Community College
2111 Highway 169 North, Algona, IA 50511
515-295-9455
NCLEX-RN Pass Rate: 61%
Ankeny, IA ADN Programs:
Des Moines Area Community College
2006 South Ankeny Boulevard, Bldg. 24, Ankeny, IA 50023-8995
(515) 964-6282
NCLEX-RN Pass Rate: 91.3%
Calmar, IA ADN Programs:
Northeast Iowa Community College
1625 Highway 150 South, Calmar, IA 52132
800-728-2256
NCLEX-RN Pass Rate: 83%
Cedar Rapids, IA ADN Programs:
Kirkwood Community College
6301 Kirkwood Boulevard South West, Cedar Rapids, IA 52404
319-398-5411
NCLEX-RN Pass Rate: 94%
Council Bluffs, IA ADN Programs:
Iowa Western Community College
2700 College Road, Council Bluffs, IA 51503
712-325-3200
NCLEX-RN Pass Rate: 55%
Davenport, IA ADN Programs:
Eastern Iowa Community College District
306 West River Drive, Davenport, Iowa-52801
1-800-462-3255
NCLEX-RN Pass Rate: 79%
Des Moines, IA ADN Programs:
Mercy College of Health Sciences
928 6th Avenue, Des Moines, IA 50309-1239
(515) 643-6698
NCLEX-RN Pass Rate: 72.58%
Fort Dodge, IA ADN Programs:
Iowa Central Community College
One Triton Circle, Fort Dodge, IA 50501
800-362-2793
NCLEX-RN Pass Rate: 84%
Marshalltown, IA ADN Programs:
Iowa Valley Community College District
3700 South Centre Street, Marshalltown, IA 50158
641-752-7106
NCLEX-RN Pass Rate: 87%
Mason City, IA ADN Programs:
North Iowa Area Community College
500 College Drive, Mason City, IA 50401
(641) 422-4245
NCLEX-RN Pass Rate: 97%
Ottumwa, IA ADN Programs:
Indian Hills Community College
525 Grandview Avenue, Ottumwa, IA 52501
641-683-5111
NCLEX-RN Pass Rate: 53%
Sheldon, IA ADN Programs:
Northwest Iowa Community College
603 West Park Street, Sheldon IA 51201
(712) 324-5061
NCLEX-RN Pass Rate: 82%
Sioux City, IA ADN Programs:
St. Luke's College
2800 Pierce Street, Suite 410, Sioux City, IA 51104
(712) 279-3149
NCLEX-RN Pass Rate: 92.59 %
Western Iowa Tech Community College
4647 Stone Avenue, Sioux City, IA 51102-5199
(800) 352-4649
NCLEX-RN Pass Rate: 72.62 %
Urbandale IA ADN Programs:
Kaplan University
4655 121Street, Urbandale, IA 50323
(515) 727-2100
NCLEX-RN Pass Rate: 80.86 %
Waterloo, IA ADN Programs:
Hawkeye Community College
1501 East Orange Road, Waterloo, IA 50704-8015
319-296-2320
NCLEX-RN Pass Rate: 86%
West Burlington, IA ADN Programs:
Southeastern Community College
1500 West Agency Rd, West Burlington, Iowa 52655
(866) 722-4692
NCLEX-RN Pass Rate: 85%