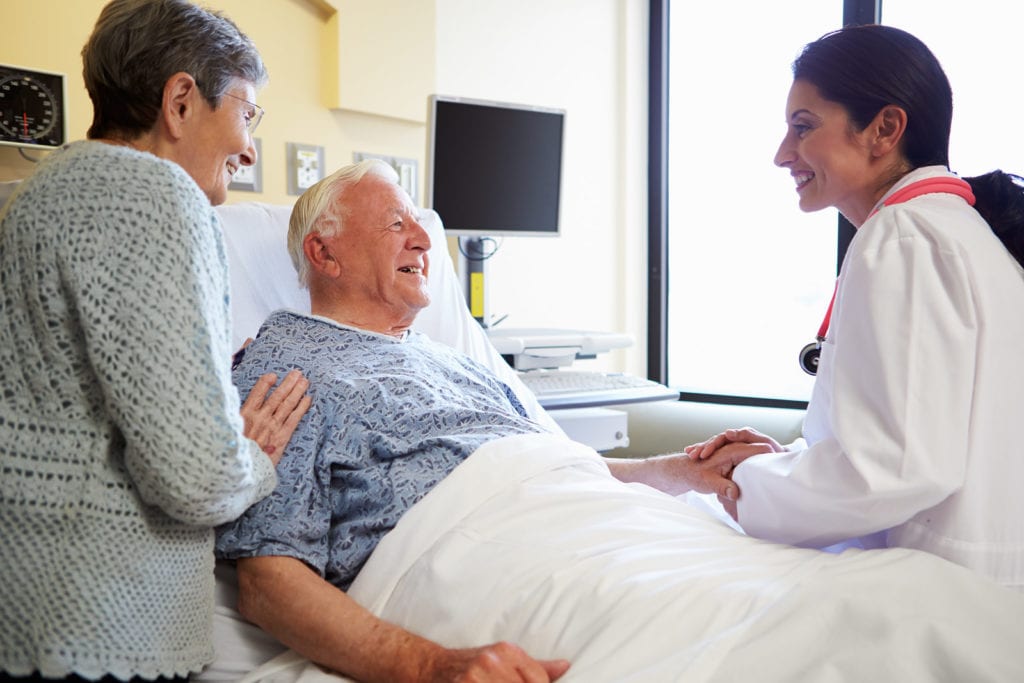 The Institute of Medicine's report, "The Future of Nursing" sparked much debate by linking a highly educated workforce to improved patient outcomes. One of the report's four key messages was to increase the level of education and training for nurses. In line with the IOM, the Tri-Council of Nursing recommended an increase in the proportion of nursing with a BSN degree, suggesting a proposed target of 80% by 2020. At the time of the recommendation, approximately 50% of the registered nurse workforce nationwide held a BSN degree or higher. As the nation's employers seek to develop a nursing workforce that has the knowledge base and skills to work competently with multidisciplinary teams, registered nurses should take the necessary steps to advance their career in the right direction. RNs with an associate's degree or diploma will secure better job opportunities, higher pay, and increase their job satisfaction by obtaining a bachelor's degree in nursing.
A qualitative study, which focused on RNs seeking to complete their BSN, indicated six main barriers to completing the degree. They included an inability to balance the demands of school, work, and family, unavailability of financial reimbursement, lack of incentives and support, and uncertainty of the process. In spite of what RNs perceived as astronomical hurdles to completing the BSN requirements, many indicated their plans to enroll due to the increasing pressure from the industry that is magnified by the implications of The Future of Nursing report.
Several initiatives in Illinois, geared at increasing the education of the state's workforce, have resulted in a significant boost in enrollment in BSN programs. Among the initiatives are on-site, employer-sponsored classes for nurses to transition smoothly into the BSN program, online and hybrid BSN completion programs, incentives for nurses to go back to school, timely reimbursement of expenses, and continuous support and encouragement from nurse leaders.
Benefits of Progressing to a BSN Degree
Completing the BSN degree will require an investment of your time and there will be challenges to overcome, but they will provide worthwhile dividends. Your current training may serve you well in your role as a registered nurse, but the additional education and clinical experiences will equip you with the competencies to meet the ongoing challenges in the increasingly complex health care environment.
A BSN degree opens doors of opportunities that are presently closed to nurses with an associate's degree. If you dream of operating at your fullest potential and want to advance in the field, a BSN degree is the key to unlocking your possibilities. Employers are eager to hire to nurses with the advanced education as they seek better patient outcomes. One survey revealed that more than 73 percent of advertised vacancies require applicants to have a BSN degree as a minimum. Why? Many nurses still hold the belief that ADN and BSN RNs function on the same level. However, numerous studies conclude that key elements of the BSN program give nurses the skills to think outside the box, using credible research, leadership, and public health education to improve their practice and positive patient outcomes. Employers want an environment where patient safety is priority medical errors are non-existent, and they're willing to pay the price to attract nurses with the advanced education to provide stellar patient care.
Starting your nursing career with a BSN will set you on the right path to success. However, a lot of adult learners choose the associate's degree to begin earning in the shortest time possible. The key is to remember that nursing education is continuous – it never stops. Instead of settling in and getting comfortable with your current position, you should jump right in and pursue your BSN as soon as you can. The BSN is the wave of the future. It is already necessary to have one for most jobs. But it is possible that you'll need one to keep your current status. As hospitals strive to obtain Magnet status, the availability of positions for ADN RNs will be almost non-existent. The Magnet Recognition Program awards hospitals for excellence in nursing, quality patient care, and innovations in practice. It requires administrators to have a specified percentage of the nursing workforce to have a BSN or higher. In order to meet the program's requirements, hospital employers will hire more BSN nurses and set timeframes for current employees to get a BSN degree. Hospitals want to earn Magnet Status as it assures patients the highest quality care.
Advanced practice nursing is a goal for approximately 27% of new nurses. If you fall into this category, a BSN may be a requirement. Most master's program give preference to candidates with a BSN degree, especially in the competitive admissions environment. A master's degree is critical for positions in management, teaching, and advanced practice in the community.
The difference in salary for entry-level ADN and BSN nurses may be negligible at some medical facilities. However, with opportunities for promotions and increased responsibilities, a BSN nurse will quickly outpace an ADN RN in terms of salary and compensation. The reported median annual salary for registered nurses in May 2015, according to the Bureau of Labor Statistics, was $69,760. However, the salary for nurses with an associate's degree fell at the lower end of the pay scale with a reported $52,895 per annum – almost $17,000 below the median salary and $22,000 below that of the highest paid BSN nurses.
Overall, there are numerous tangible benefits to obtaining a BSN degree. But the greatest benefit is a sense of accomplishment the graduate receives. As you realize your ability to fill highly specialized positions, hold a supervisory post, pick and choose assignments, and guide other nurses on the path to success, you'll experience greater job satisfaction as you get the recognition and respect you deserve. Moreover, as your education improves your chances for promotions, better salaries, and future opportunities, you'll have the satisfaction of knowing that you're in control of the direction of your nursing career.
Requirements for Enrollment in an RN to BSN Program
RN to BSN programs in Illinois equip registered nurses with the competencies to deliver superior care in the complex healthcare system. In line with the AACN's standards, the program emphasizes professional development, skill building, and cultural awareness.
Registered nurses have a unique opportunity to bridge their education by enrolling in the program and "completing" the requirements for a BSN degree. The transfer of credits from the associate's degree program and experience as a registered nurse gives students a leg-up to complete the program in 12 to 18 months. As more nurses enroll in the program to prepare for changes in the industry, the competitiveness of the admission process will also increase.
General criteria for admissions include:
An associate's degree in nursing (or diploma) from an accredited institution
A nursing license based on the candidate's passage of the NCLEX-RN exam.
A passing score on the admission exam.
Criminal background check, physical exam, drug screen, and immunization.
A cumulative GPA of 2.0 or higher.
Official transcripts showing the nursing courses completed and date.
A resume or curriculum vitae.
Names of references
CPR certification.
For specific requirements, contact the institution of choice.
The cost of the RN-BSN program will depend on the school you choose to attend. Public schools cost less than private schools. Tuition reimbursement, scholarships, financial aid, and other sources of funding will reduce your final out-of-pocket costs. Visit the school's financial aid office for up-to-date information on tuition and sources of aid before you make a final decision.
Illinois RN to BSN Programs:
Aurora, IL RN-BSN Programs:
Aurora University
347 S. Gladstone Ave., Aurora, IL 60506-4892
630-892-6431
Rasmussen College
2363 Sequoia Dr., Aurora, IL 60506
630-888-3500
Bourbonnais, IL RN-BSN Programs:
Olivet Nazarene University
One University Avenue, Bourbonnais, IL, 60914
877-965-4838
Charleston, IL RN-BSN Programs:
Eastern Illinois University
600 Lincoln Ave, 2230 McAfee, Charleston, IL 61920
217-581-7049
Chicago, IL RN-BSN Programs:
North Park University
3225 West Foster Avenue, Chicago, IL 60625-4895
(773) 244-6200
Loyola University Chicago
1032 West Sheridan Road, Chicago, IL  60660
773-274-3000
Resurrection University
1431 North Claremont Avenue, Chicago, IL 60622
773-252-6464
University of Illinois Online
1333 S. Halsted, Suite 225, Mail Code 165, Chicago, IL 60607
(866) 772-2268
St. Xavier University
3700 W. 103rd Street, Chicago, IL 60655
844-GOTO-SXU
Dansville, IL RN-BSN Programs:
Lakeview College of Nursing
903 N. Logan Avenue, Danville, IL 61832
217-709-0920
Decatur, IL RN-BSN Programs:
Moillikin University
1184 W. Main St., Decatur, IL 62522
800-373-7733
DeKalb, IL RN-BSN Programs:
Northern Illinois University
1240 Normal Rd, DeKalb, IL 60115
(815) 753-1231
Downers Grove, IL RN-BSN Programs:
Chamberlain College of Nursing
National Management Offices
3005 Highland Parkway, Downers Grove, IL 60515
877-751-5783
Edwardsville, IL RN-BSN Programs:
Southern Illinois University- Edwardsville
State Route 157, Edwardsville, IL 62026
888-328-5168
Elmhurst, IL RN-BSN Programs:
Elmhurst College
190 Prospect Avenue, Elmhurst, Illinois 60126-3296
(630) 279-4100
Jacksonville, IL RN-BSN Programs:
MacMurray College
447 East College Avenue, Jacksonville, Illinois 62650
800-252-7485
Lebanon, IL RN-BSN Programs:
McKendree University
701 College Road, Lebanon, Illinois 62254
1-800-BEARCAT
Lisle, IL RN-BSN Programs:
Benedictine University
5700 College Rd. Lisle, IL 60532
(630) 829-6000
Macomb, IL RN-BSN Programs:
Western Illinois University
School of Nursing
125 Currens Hall, 1 University Circle, Macomb, IL 61455 USA
(309) 298-2571
Normal, IL RN-BSN Programs:
Mennonite College of Nursing
Campus Box 5810, Normal, IL  61790-5810
309-438-7400
Peoria, IL RN-BSN Programs:
Methodist College
415 Street, Mark Ct., Peoria, IL 61603
309-672-5513
Bradley University
1501 West Bradley Avenue, Peoria, IL  61625
309-676-7611
St Francis Medical Center College of Nursing
511 NE Greenleaf Street, Peoria, IL 61603
309-655-2201
Quincy, IL RN-BSN Programs:
Blessing-Rieman College of Nursing
PO Box 7005 11th & Oak, Quincy, IL 62305-7005
800-877-9140
Rockford, IL RN-BSN Programs:
St Anthony College of Nursing
5658 E. State Street, Rockford, IL 61108-2468
815.395.5091
Rock Island, IL RN-BSN Programs:
Trinity College of Nursing & Health Sciences
2122 25th Avenue, Rock Island IL 61201
309-779-7700
Romeoville, IL RN-BSN Programs:
Lewis University
One University Parkway, Romeoville, IL  60446-2200
815-838-0500
University Park, IL RN-BSN Programs:
Governors State University
1 University Parkway, University Park, IL 60484-0975
708-534-50