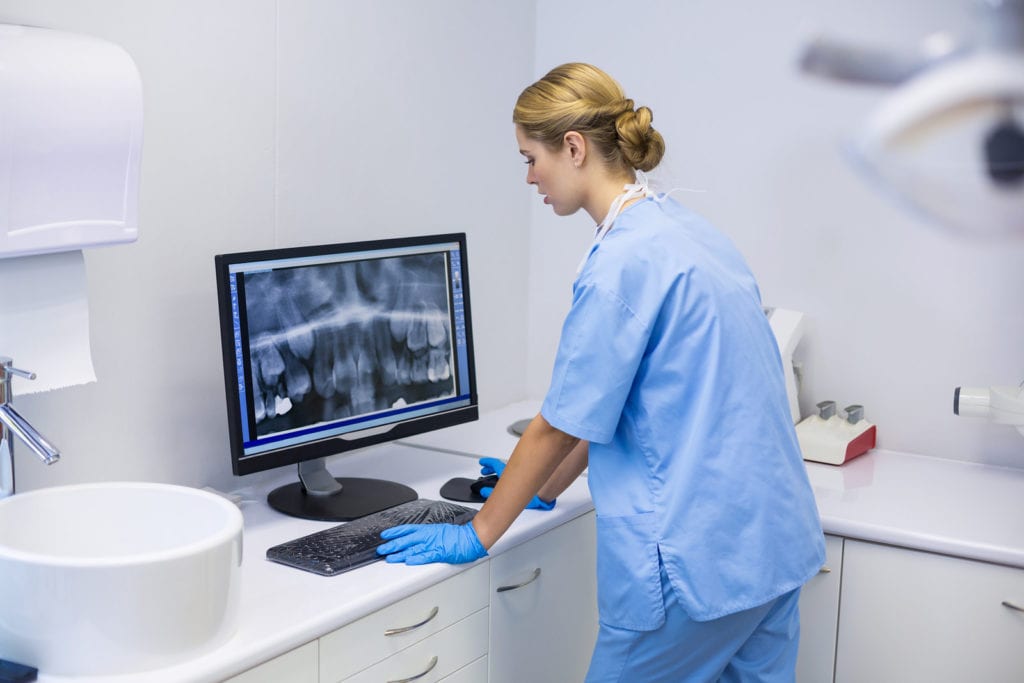 Consider your personal and professional goals. Do you foresee teaching, management, administration, or nursing leadership in your future? If you do, then a bachelor's degree in nursing will be a critical part in achieving your objectives. Many employers require a BSN for employment. In fact, experienced ADN nurses who complete the BSN degree are in high demand among all healthcare employers.
The evolution of healthcare calls for a substantial increase in the BSN workforce. The Institute of Medicine recommended the BSN workforce increase by 30 percent – from 50 to 80 – by the year 2020. The IOM credits its recommendation to the increasingly complex healthcare environment, continuous changes in technology, and the impending shortage of nurses. The expectations of nurses have moved beyond that of tending to the needs of sick or injured patients. A registered nurse's role incorporates system improvements, evidence-based practice, collaboration with other health care providers, health policy, and leadership. The higher expectations and the enhanced role of nurses are what drive educational reform for nurses. Experts believe that the associate degree is no longer adequate for nurses who must step into these expanded roles, master the technological advances in healthcare, and collaborate and coordinate care across teams of professionals.
Although the IOM's recommendation seemed bold and unachievable, experts agreed that it was necessary to expand nurses' competencies in public health, research, health policy, and systems improvements. Those who complete the BSN can readily fall into nursing research, primary care, and nursing education. Moreover, they will have better job prospects in traditional settings, as employers prefer better-educated nurses, especially those who have some experience in the profession.
The RN to BSN program has significantly contributed to the increase in the BSN workforce and the achievement of the IOM's goal. The program bridges the gap for registered nurses to advance their education and fulfill their career goals. The curriculum builds on RNs' prior education and experience to prepare them for an expanded scope of practice within and outside of the hospital.
Benefits of Progressing to a BSN Degree
The impending retirement of more than 50 percent of the nursing workforce by 2030 will leave a tremendous gap in the experience and knowledge. New nurse graduates will provide much needed aid at the bedside, but they won't have the insight and abilities of an experienced nurse. According to nursing organizations, the BSN program equips students with the advanced training and education that makes them better able to step in where the retiring nurse leaves off. More than just advanced clinical abilities, they also exhibit the leadership and cultural sensitivity to manage diversity in the patient population, which includes race, culture, ethnicity, and socioeconomic factors.
As alluded to earlier in this article, the IOM recommendation is a driving force in the industry. The call to increase the proportion of nurses with a baccalaureate degree to 80 percent by 2020 is not without basis. Registered nurses must now make critical care decisions for patients who are a lot sicker than those of the past. They navigate complex health information management systems, employ the use the advanced technology to assess and treat patients, and coordinate care across a wide range of disciplines. There's no better pathway than the BSN or graduate degree to prepare for the complexities of caring for patients in this modern age.
The IOM's recommendation is reflected in the human resource policies of many healthcare organizations in Nebraska and across the nation. Hospital employers, in particular, acknowledge the contributions of BSN nurses to patient care and outcomes. Also, the desire for Magnet Recognition, a program established by the American Nurses Credentialing Center to recognize excellence in nursing, drives the recruitment of BSN nurses. The program requires nurses in management positions to hold a minimum BSN degree.
More than 50 percent of the practicing registered nurses in Nebraska currently hold an associate degree in nursing. The meet the IOM's goals, and their personal and professional goals for advancement, a large number of RNs must expand their education through the flexible RN to BSN program. The RN to BSN curriculum helps students develop a wide range of competencies in the care of specific populations, research skills, evidence-based practice, collaboration, and management. Students also learn quality improvement, leadership, health policy, and systems thinking to take a holistic approach to care.
Nurses who stick with their associate's degree limit their career options. A BSN degree will open a range of new opportunities, which will also facilitate in substantial increase in salary. Bedside care is rewarding, but after many years, nurses may suffer from occupational injuries from standing long hours to lifting and supporting patients. The BSN is the key to graduate from bedside care to management, administration, education and specialty care for those who desire it. The degree coupled with years of experience in clinical care can give nurses a sizable boost in their incomes.
Those who complete the BSN are also better-prepared and more likely to enroll in advanced degree programs. Graduate education at the master's or doctorate level prepares nurses to function as primary care providers, faculty members, researchers, and leaders in all many healthcare settings. There's always a need for professionals to fill these high-demand roles. According to the Bureau of Labor Statistics, employment opportunities will continue to expand over the next decade as health care professionals will be needed to care for the rising tide of baby boomers.
Nebraska's current shortage of registered nurses means there are opportunities for all nurses – including those trained at the associate's degree level. However, sweeping changes in health care and employer perceptions can negatively impact your career if the BSN becomes the only standard for practice. Prepare for whatever may come by enrolling in an RN-to-BSN program to gain the skills and knowledge to embrace the expanded role and expectations for registered nurses.
Requirements for Enrollment in an RN to BSN Program
A BSN is fast becoming the standard for employment at leading hospitals and clinics in Nebraska. RNs who complete the program will increase their value with employers and expand their career prospects. The program is specially designed for registered nurses with an associate's degree or diploma in nurses to expand their knowledge in evidenced-based practice, population-centered care, research, leadership, health care policy, and healthcare systems. Most programs grant the flexibility of online study, which gives working nurses the freedom to attend classes when it is convenient.
The curriculum includes extensive clinical experiences in community health, health assessment, case management and other courses. At the conclusion of the program, graduates will be skilled in critical thinking, problem solving, and communication. Employers value these skills as they create a safer work environment and contribute to better patient outcomes.
Applicants must:
Have completed an associate degree in nursing from an accredited institution.
Provide proof of an unencumbered RN license.
Submit official transcripts
Provide evidence of required immunizations, CPR for Health Professionals, and a background check
Submit positive references
Complete and submit a personal statement.
Have a minimum GPA of 2.5
Complete the prerequisite courses
The RN-BSN program can be completed in as little as two semesters (20 to 30 credits based on the total credit hours transferred). Resident students can expect to pay $315 per credit for tuition. The cost does not include fees and expenses for books and supplies. Financial aid packages are available to eligible students.
Nebraska RN to BSN Programs:
Fremont, NE RN-BSN programs
Midland University
900 North Clarkson, Fremont, NE 68025
800-642-8382
Lincoln, NE RN-BSN programs
Bryan College of Health Sciences
1600 South 48th Street, Lincoln, NE 68506
402-481-1111
Nebraska Wesleyan University
5000 Saint Paul Avenue, Lincoln, NE 68504-2794
800-541-3818
Union College
3800 South 48th Street, Lincoln, NE 68506
402-486-2600
Omaha, NE RN-BSN programs
Clarkson College
101 South, 42 Street, Omaha, NE 68131
402-552-3100
Creighton University College of Nursing
2500 California Plaza, Omaha, NE 68178
402-280-2000
Nebraska Methodist College
720 North 87th Street, Omaha, NE 68114
402-354-7000
University of Nebraska Medical Centre
2nd and Emile, Omaha, NE 68198
402-559-4000