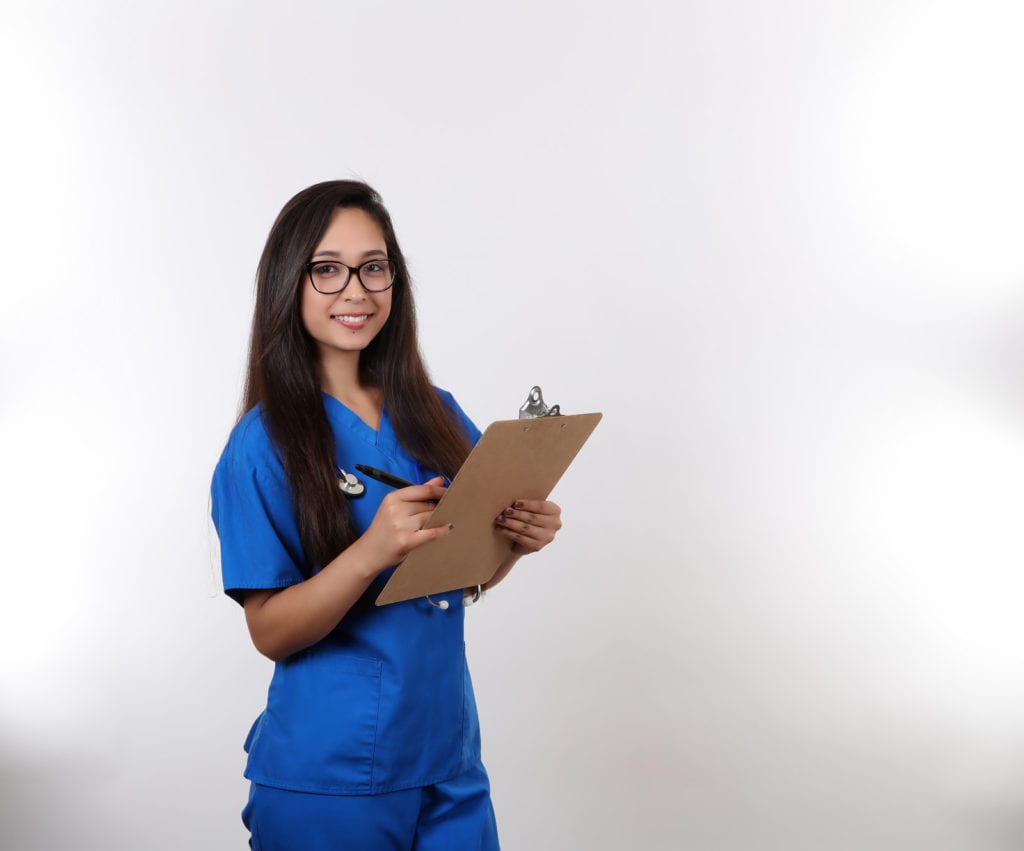 The esteemed profession of nursing is a call to meet the complex needs of a diverse patient population. Nurses are the lifeblood of the patient care team. They assume duties and responsibilities that challenge their abilities, and more often, their emotional stability. Long shifts, tireless work, and unending streams of passion are often rewarded with censure and ingratitude, yet the profession yields priceless rewards. In light of their increased role and responsibilities in patient care, nurses are expected to continuously advance their education to upgrade their skills and deliver quality patient care. Registered nurses who practice in rural communities are especially encouraged to acquire a BSN degree to draw on their wider scope of knowledge in the treatment of rural residents who may not have ready access to health care professionals.
As the only health profession with multiple routes to entry-level practice, the education and training of nurses is a hot-button topic. A significant body of research proves that a nursing workforce comprising of BSN nurses will improve patient outcomes. Hospitals that hire more nurses with a BSN or higher have lower patient mortality rates and higher patient satisfaction. In light of the existing evidence and public awareness, nurses should understand the benefits of having a BSN degree if they want to solidify their career and longevity in the profession. Those nurses who complete the associate's degree in nursing and pass the NCLEX to become a registered nurse must go back to school to obtain the BSN and meet the changing developments in health care.
The Institute of Medicine is one of many associations that voice its preference for the BSN degree and is the first to recommend that 80% of the nursing workforce should be educated at this level to improve the quality of care. The recommendation does not diminish the contributions or capabilities of associate degree nurses but recognizes the differences in the two levels of preparation. The BSN equips nurses with the advanced knowledge, leadership, and critical thinking skills to practice in complex health care settings, manage patients with chronic and acute diseases, and pursue their education in specialized areas of nursing. Although BSN nurses may qualify for administrative positions, there's a greater need for them in bedside care in outpatient settings, critical care, and community clinics. The complexity of patient care along with other factors influence the decision of many hospitals and other health care employers to hire more BSN prepared nurses.
With the current nursing shortage and projected need for over 3.1 million more nurses by 2024, there are many employment opportunities for ADN prepared nurses. The Pennsylvania Board of Nursing still licenses students who complete a diploma or associate's degree in nursing. However, as employers recognize the impact of BSN-prepared nurses on patient safety and quality of care provided, the bachelor's degree will become the minimum educational level for employment. As employment opportunities for ADNs decline, nursing students will be encouraged to direct enroll in BSN programs, skipping the associate's degree altogether.
Following is a list of the various types of BSN programs available in Pennsylvania.
LPN to BSN: The LPN to BSN program is open to students who have completed an accredited (National League for Nursing) Licensed Practical Nurse program. The candidate's education, clinical skills, and life experiences will be evaluated and used for advanced placement in a BSN program. Students must validate, by examination, their education and competencies and meet the school's requirement for enrollment. In some instances, the student must hold an active LPN license.
RN to BSN: Registered nurses who hold an associate's degree or diploma in nursing from an accredited school can enroll in an RN to BSN program to progress to the BSN degree without repetition of courses previously completed. The need for registered nurses to upgrade their education to the BSN degree to meet the complexities of patient care leads to the rise the number of schools offering the RN to BSN program. The program's flexible online format allows nurses to pursue their educational goals without compromising their work and family commitments.

Traditional BSN: Students enrolling in the traditional BSN program may or may not have prior education and experience in nursing, but are eligible to sit the NCLEX-RN to become a registered nurse upon completion of the program. The rigorous curriculum will cover courses in sciences, nursing, and general education. The program should be approved by the State Board of Nursing and accredited by the Commission on Collegiate Nursing Education (CCNE) or the Accreditation Commission for Education in Nursing (ACEN). Students must complete at least 130 credits, which requires self-discipline, flexibility and a strong commitment to learning.
Fast-track BSN: The first choice in a career isn't always the right one. The fast-track BSN gives students a second chance. By building on the content of the first degree, students can embark on a career path to become a registered nurse. The applicant to the program must have earned a baccalaureate degree in a non-nursing field as a requirement for enrollment. With the completion of core nursing courses in 12 to 24 months, graduates can take the NCLEX for registered nurses and enter the rewarding profession of nursing.
Traditional BSN Programs
The BSN curriculum requires students to complete approximately 130 credits of science, core nursing courses, and general education courses. The list of BSN schools on this page are approved by the Pennsylvania Board of Nursing and accredited by a national accrediting agency.
The educational courses covered in the classroom will be coordinated with the clinical experiences to give students a broader view of the topics learned and an opportunity to practice what they know. The nursing courses will follow a definite sequence, requiring students to pass those courses that come earlier in the sequence before proceeding to the next course.
Traditional BSN programs are rigorous, requiring a full-time commitment especially for the clinical courses, which may be assigned in day or evening shifts. Apart from attending lectures, lab sessions and off-site clinical experiences, students must commit time for assignments and study. Therefore, full-time employment is not recommended when pursuing a BSN degree.
The enrollment criteria will vary by school, but standard requirements include:
Apply to the college or university for general admission
Apply for admission to the BSN program
Complete the prerequisite course requirements with a grade C or above
Pass the admission exam and interview
Provide official transcripts of all college-level courses completed
Provide documentation of completing high school or equivalency
A criminal background check, drug screen, and health requirements, including immunization, CPR, and personal health insurance will be required for participation in the clinical experience.
Second Degree BSN
Students enrolled in the accelerate BSN programs can complete the intensive science and nursing courses in just three consecutive semesters of full-time attendance. Students complete training in pharmacology, the fundamentals of nursing, nursing care of adults, evidence-based practice in nursing, pathophysiology, nursing care of clients, contemporary issues in nursing, care for the older adult and other courses to prepare for practice in various health care settings. In addition to classroom lectures, students will have practical learning opportunities and up to 1000 hours of clinical, real-world experiences in diverse settings. Graduates are prepared to take the NCLEX to become a registered nurse.
Apart from preparing for practice as a registered nurse, the second degree BSN also provides a foundation for those who plan to pursue graduate study. Graduate study is essential for advanced practice nursing, nurse education, research, and health care administration.
Enrollment requires:
A first baccalaureate degree from an accredited college or university.
An overall minimum GPA or 3.0
A minimum grade C or above on courses to be transferred in – microbiology, nutrition, anatomy and physiology, and basic statistics.
A criminal background check, drug screen, and health requirements, including immunization, CPR, and personal health insurance will be required for participation in the clinical experience.
How Much Do BSN Programs Cost?
It is critical to calculate the full costs, including fees, textbooks, and clinical expenses before enrolling in a BSN program. Unforeseen expenses could pose a potential barrier to completing your education, so a meeting with a financial aid officer can be helpful when calculating your costs. Common expenses for nursing students include textbooks, uniform, supplies and equipment, health insurance, immunization, background check, and CPR. If applying for financial aid, it is important that you submit your documents well before the application deadline. Grants and scholarships may also have deadlines and other stipulations you must follow. Applying for grants or scholarship require lots of planning and commitment, but the effort is worthwhile, as funds from these sources do not have to be repaid. All sources of financial aid will reduce your upfront costs for tuition, which costs approximately $2,380 per semester for full-time students.
Here's a list of Pennsylvania Board of Nursing approved BSN programs and NCLEX-RN pass rates.
BSN Programs and NCLEX-RN Pass Rates Pennslyvania
Allentown, PA BSN Programs:
Cedar Crest College
100 College Drive, Allentown, PA 18104
800-360-1222
NCLEX-RN Pass Rate: 95.41%
Ashton, PA BSN Programs:
Neumann University
One Neumann Drive, Aston, PA 19014-1298
610-459-0905
NCLEX-RN Pass Rate: 91.80%
Bethlehem, PA BSN Programs:
Moravian College
1200 Main Street, Bethlehem, PA 18018
610-861-1660
NCLEX-RN Pass Rate: 90.00%
Bloomsburg, PA BSN Programs:
Bloomsburg University of Pennsylvania
400 East Second Street, Bloomsburg, PA 17815-1301
570-389-4000
NCLEX-RN Pass Rate: 97.14%
Center Valley, PA BSN Programs:
DeSales University
2755 Station Avenue, Center Valley, PA 18034
610-282-1100
NCLEX-RN Pass Rate: 97.54%
Chester, PA BSN Programs:
Widener University
One University Place, Chester, PA 19013
1-888-WIDENER
NCLEX-RN Pass Rate: 85.82%
Dallas, PA BSN Programs:
Misercordia University
301 Lake Street, Dallas, PA 18612
570-674-6400
NCLEX-RN Pass Rate: 95.59%
East Stroudsburg, PA BSN Programs:
East Stroudsburg University
200 Prospect Street, East Stroudsburg, PA 18301-2999
570-422-3211
NCLEX-RN Pass Rate: 90.63%
Edinboro, PA BSN Programs:
Edinboro University
219 Meadville Street, Edinboro, PA 16444
814-732-2000
NCLEX-RN Pass Rate: 91.07%
Erie, PA BSN Programs:
Penn State Erie, The Behrend College
4701 College Drive, Erie, PA 16563
814-898-6000
NCLEX-RN Pass Rate: 92.42%
Gannon University
109 University Square, Erie, PA 16541
814-871-7000
NCLEX-RN Pass Rate: 88.89%
Gwynedd, PA BSN Programs:
Gwynedd Mercy University
1325 Sumneytown Pike, Gwynedd Valley, PA 19437
215-646-7300
NCLEX-RN Pass Rate: 65.96%
Immaculate, PA BSN Programs:
Immaculate University
1145 King Road, Immaculate, PA 19345
610-647-4400
NCLEX-RN Pass Rate: 74.36%
Indiana, PA BSN Programs:
Indiana University of Pennsylvania
1011 South Drive, Indiana, PA 15705
724-357-2100
NCLEX-RN Pass Rate: 95.87%
Loretto, PA BSN Programs:
St Francis University of Pennsylvania
117 Evergreen Drive, Loretto, PA 15940
814-472-3000
NCLEX-RN Pass Rate: 100.00%
Manfield, PA BSN Programs:
Mansfield University
31 South Academy Street, Suite- 1, Mansfield, PA 16933
570-662-4000
NCLEX-RN Pass Rate: 94.12%
Mechanicsburg, PA BSN Programs:
Messiah College
One College Avenue, Mechanicsburg, PA 17055
717-766-2511
NCLEX-RN Pass Rate: 95.74%
Moon Township, PA BSN Programs:
Robert Morris University
6001 University Boulevard, Moon Township, PA 15108
800-762-0097
NCLEX-RN Pass Rate: 94.32%
Philadelphia, PA BSN Programs:
La Salle University
1900 West Olney Avenue, Philadelphia, PA 19141
215-951-1000
NCLEX-RN Pass Rate: 87.66%
Drexel University
3141 Chestnut Street, Philadelphia, PA 19104
215-895-2000
NCLEX-RN Pass Rate: 93.90%
Holy Family University
9801 Frankford Avenue, Philadelphia, PA 19114
215-637-7700
NCLEX-RN Pass Rate: 82.44%
The University of Pennsylvania
3451 Walnut Street, Philadelphia, PA 19104
1-215-898-5000
NCLEX-RN Pass Rate: 91.11%
Temple University
1316 West Ontario Street, Philadelphia, PA 19140
215-707-4800
NCLEX-RN Pass Rate: 90.00%
Pittsburg, PA BSN Programs:
Carlow University
3333 Fifth Avenue, Pittsburgh, PA 15213
800-333-2275
NCLEX-RN Pass Rate: 94.44%
Duquesne University
600 Forbes Avenue, Pittsburgh, PA 15282
412-396-6000
NCLEX-RN Pass Rate: 90.63%
Reading, PA BSN Programs:
Alvernia University
400 Saint Bernardine Street, Reading, PA 19607
610-796-8217
NCLEX-RN Pass Rate: 93.48%
St David, PA BSN Programs:
Eastern University
1300 Eagle Road, St. David, PA 19087-3696
610-341-5800
NCLEX-RN Pass Rate: 95.00%
Scranton, PA BSN Programs:
Marywood University
300 Adams Avenue, Scranton, PA 18509
570-348-6211
NCLEX-RN Pass Rate: 75.00%
The University of Scranton
800 Linden Street, Scranton, PA 18510
570-941-7400
NCLEX-RN Pass Rate: 94.03%
Titusville, PA BSN Programs:
University of Pittsburgh
504 East Main Street, Titusville, PA 16354
888-878-0462
NCLEX-RN Pass Rate: 88.84%
Villanova, PA BSN Programs:
Villanova University
800 East Lancaster Avenue, Villanova, PA 19085
610-519-4500
NCLEX-RN Pass Rate: 94.30%
Waynesburg, PA BSN Programs:
Waynesburg University
51 West College Street, Waynesburg, PA 15370
1-800-225-7393
NCLEX-RN Pass Rate: 100.00%
West Chester, PA BSN Programs:
West Chester University of Pennsylvania
700 South High Street, West Chester, PA 19383
610-436-1000
NCLEX-RN Pass Rate: 89.53%
York, PA BSN Programs:
York College of Pennsylvania
441 Country Club Road, York, PA 17403-3651
717-846-7788
NCLEX-RN Pass Rate: 89.52%