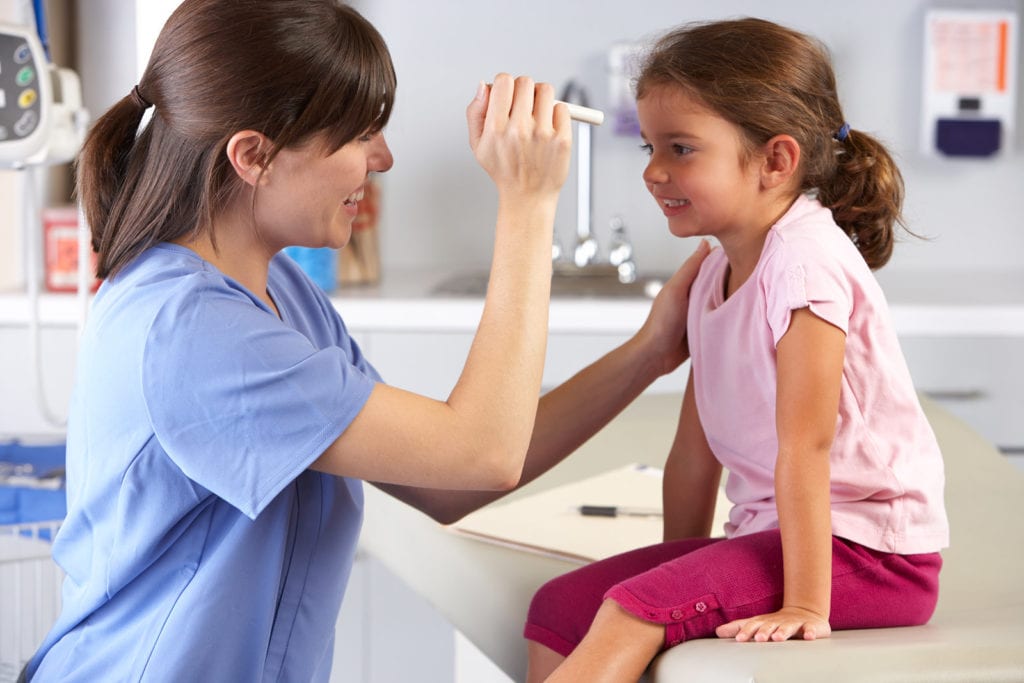 Technology is changing the way healthcare is delivered. At the same time, the population is aging, and the number of people suffering from chronic conditions is on the rise. To meet these needs, to stay relevant and to be prepared to deliver the highest quality care to patients, many nurses are pursuing degrees, both baccalaureate and higher. Nurses with a Bachelor's of Science in Nursing, a BSN, are better prepared to handle the challenges in modern medicine. They are equipped to provide leadership in patient care using their critical thinking and medical technology skills.
The Affordable Care Act has made a significant impact on healthcare in Virginia. The state has many people living below the poverty line who, before the law came into effect, were unable to afford healthcare. In addition, the percentage of elderly in the state is high. The healthcare field is continually developing new ways to provide adequate care for seniors. Both of these factors have increased the need for nurses in the state.
To many people considering a nursing education, the idea of four expensive years of college is daunting. But it is a cost-effective approach when nursing is your career. Compared to ADN programs, the BSN shows its worth. It bumps up your salary and increases your chances of advancement. Graduates with a BSN have greater career mobility, receive more professional recognition, and can meet the requirements for graduate school. They stand a better chance of getting their first job quickly because many hospitals, focused on getting Magnet status, are requiring a BSN from all new hires.
The healthcare field is undergoing major changes. One that has a direct effect on nurses is the fact that providers are being held accountable for patient outcomes. Becoming as qualified as possible is the best way to ensure you have the ability to deliver the highest quality care possible. The heart of nursing remains the well-being, both physical and emotional, of each patient. But today's nurses need advanced skills in technology, a clear understanding of the ever-changing medical science landscape and sound professional judgment. Getting a BSN is a clear pathway to gaining these skills.
RNs are increasingly expected to provide care in a variety of settings beyond the hospital. These include community care, and prevention education and assessment. The curriculum offered in BSN programs gets nurses ready for these roles. They are taught digital technology, which is essential to delivering medical care. Students learn how to communicate and collaborate on patient care, and how to take the lead in delivering the care that is needed. Clinical skills are still critical, but healthcare keeps expanding. In this new environment, the well-being of the patient and the effectiveness of the healthcare organization are intertwined.
There are about 33 colleges and universities with BSN programs in Virginia. The list that follows focuses on those that are approved by the Board of Registered Nursing. It is necessary to check each program to make sure it is accredited by groups like the Accreditation Commission for Education in Nursing, ACEN, and the Commission on Collegiate Nursing Education, CCNE.
There are several ways that licensed practical nurses, registered nurses and people new to nursing can earn their BSN. Here is an overview.
LPN to BSN: You're several steps ahead if you are already a licensed practical nurse. Getting your BSN typically takes six semesters and you may be able to earn part of your clinical hours where you currently work. Check for schools that have an LPN to BSN bridge program. They are more likely to review the credits you already have and transfer them to your BSN requirements, shortening the amount of time it takes to get your BSN degree.
RN to BSN: As a licensed RN with two years of general education plus nursing courses, as well as on-the-job experience, you receive special consideration in a BSN completion program. To qualify, you need to have an active RN license and be accepted for enrollment in the program. Many RNs can complete the program online in just one year, which makes it feasible, financially and time-wise, for many currently holding down jobs.
Traditional BSN: Many students who want to make nursing their career are starting off by earning a BSN. They understand the degree confers a range of benefits, including more recognition, chances for advancement, better pay, and career mobility. This pathway to a BSN takes three to four years and includes the school's required general education and science courses, which are completed before the nursing curriculum starts.
Fast-track BSN: People with a non-nursing degree who want to switch careers can apply for entry into a fast-track BSN program. You must have a degree from an accredited institution and successfully transfer its general education and science courses to the new school. The fast-track program takes one to two years, based on the class schedule.
Except for those in an RN-to-BSN program, all graduates must take the NCELX-RN in order to practice as a registered nurse in Virginia.
Traditional BSN Programs
By taking a traditional curriculum leading to a BSN degree, students take a range of courses in academic and clinical settings. They develop a solid base of knowledge as well as clinical skills that allow them to deliver top-notch patient care in a variety of settings, including hospitals, clinics, long-term care facilities, public schools, home health care and community settings. Successfully completing the training enables graduates to take the licensure exam for registered nurses.
After graduating, new nurses will have the abilities to provide care to diverse populations in an array of settings. They will understand how to think critically, communicate effectively and collaborate to provide the best care possible. They will understand how to make reliable decisions in a clinical setting and provide leadership in the delivery of patient-centered care.
The first two years of training are geared to non-nursing courses, which provide a solid foundation for the next phase of their education, the nursing curriculum. Standard courses include an introduction to nursing, health assessment, pathophysiology, pharmacology, leadership, community health, mother and family, child and family, adult health and evidence-based practice.
Each school has its own requirements to be accepted for enrollment. As a rule, most programs have five general requirements. Students must:
Be admitted as a student seeking a degree.
Successfully complete the prerequisite course requirements.
Pass the school's entrance exam.
Provide an official transcript and an application to the department of nursing.
Maintain a GPA of 3.0 and above for prerequisite and general education courses.
After you are accepted to the program, you will need to complete a BLS for Healthcare Providers course, document that you have met the requirements for immunization, gone through a background check and passed a physical exam.
Second Degree BSN
Often called an accelerated BSN program, this pathway is open to graduates with a non-nursing baccalaureate degree. In Virginia, 10 universities offer this option, including Old Dominion University, Virginia Commonwealth University, Marymount University and Norfolk State. The programs start with upper-level nursing classes, leading to a BSN in 12 months. Many of the schools offer classes online for greater convenience.
Students work closely in a range of clinical settings with experienced nurses. Clinical skills are a major aspect of the training and most programs devote over 250 hours in a number of medical situations. The academic portion of the training is either in the classroom or online. By the end of the program, the student will have learned the nursing skills required to deliver patient care as a registered nurse.
The enrollment procedure is much like that for a traditional program. The student must have a bachelor's degree from an accredited institution, complete the prerequisites as required and be accepted by the school. As a rule, each student needs to go through a criminal background check and drug screening, pass a physical and TB clearance, have proof of immunization and fill out a BLS for Healthcare providers. To practice as a registered nurse after graduation, the student can apply for the NCLEX-RN.
How Much Do BSN Programs Cost?
Nursing school is an expensive undertaking whether you enroll in the traditional BSN or fast-track BSN program. Take stock of your personal and financial inventory before you begin. Consider the average cost of the tuition in your locality and tabulate expenses for fees, insurance, textbooks, transport to and from the clinical sites, admission requirements, state exam fee, first aid, uniform and clinical supplies to get the full cost of attendance. Financial aid will make a significant dent in your final costs if you qualify. Scholarships and grants are also good because they represent money you won't have to repay.
Compare colleges by looking at the full cost of attendance. Comparing costs by tuition also can be deceptive as fees and student requirements can increase the cost of an otherwise low tuition. Public colleges and universities are more affordable than private institutions. Speak with your employer to find out if you qualify for tuition assistance. The AACN's list of scholarships, grants, and other resources are specially created for nursing students at various stages of their education. With a clear picture of the full cost of attendance and sources of aid, you'll have the information you need to work out a plan for your BSN degree.
Your residency status and the number of credit hours you register for each semester will determine your tuition. Virginia residents enrolled on a full-time basis will pay approximately $57,899 to complete a four-year program, not including prerequisite course requirements, fees, textbooks, and other expenses. Students enrolled in 12 to 18 credits per semester receive full-time status and will pay a flat rate for a block of classes.
Summary
The financial commitment and time it takes to complete a baccalaureate degree are greater than an associate's degree, but the investment is a worthwhile one. BSN graduates succeed in securing employment faster than ADN graduates as more than 72% of advertised vacancies require a baccalaureate degree at minimum. Although the starting salaries for ADN and BSN graduates may be the same, a BSN's salary will quickly outpace those with a lesser degree as responsibilities and opportunities for promotion increase.
Check out the BSN programs and NCLEX-RN pass rates in Virginia to improve your job prospects and lay the foundation for advanced study.
BSN Program and NCLEX-RN Pass Rates Virginia:
Arlington, VA BSN Programs:
2450 Crystal Drive, Suite 319, Arlington, VA 22202
703-416-7300
NCLEX-RN Pass Rate: 84.26%
Marymount University
2807 North Glebe Road, Arlington, VA 22207
703-522-5600
NCLEX-RN Pass Rate: 92.11%
Ashburn, VA BSN Programs:
George Washington University
45085 University Drive, Suite 303, Ashburn, VA 20147
703-726-8200
NCLEX-RN Pass Rate: 91.89%
Charlottesville, VA BSN Programs:
University of Virginia School of Nursing
225 Jeanette Lancaster Way, Charlottesville, VA 22903-3388
434-924-2743
NCLEX-RN Pass Rate: 85.71%
Chesapeake, VA BSN Programs:
Sentara College of Health Sciences
Suite 105, 1441 Crossways Boulevard, Chesapeake, VA 23320
757-388-2900
NCLEX-RN Pass Rate: 95.52%
Dansville, VA BSN Programs:
Averett University
420 West Main Street, Danville, VA 24541
434-791-5600
NCLEX-RN Pass Rate: N/A
Fairfax, VA BSN Programs:
George Mason University
4400 University Drive, Fairfax, VA 22030-4444
703-993-1901
NCLEX-RN Pass Rate: 63.54%
Falls Church, VA BSN Programs:
Stratford University
7777 Leesburg Pike, Falls Church, VA 22043
703-821-8570
NCLEX-RN Pass Rate: 95%
Farmville, VA BSN Programs:
Longwood University
201 High Street, Farmville, VA 23909
434-395-2000
NCLEX-RN Pass Rate: 84.62%
Hampton, VA BSN Programs:
Hampton University
100 E Queen St, Hampton, Virginia-23668
757-727-5000
NCLEX-RN Pass Rate: 86.44%
Harrisonburg, VA BSN Programs:
Eastern Mennonite University
1200 Park Road, Harrisonburg, VA 22802
540-432-4000
NCLEX-RN Pass Rate: 84.78%
James Madison University
800 South Main Street, Harrisonburg, VA 22807
540-568-6211
NCLEX-RN Pass Rate: 92.98%
Lynchburg, VA BSN Programs:
Lynchburg College
1501 Lakeside Drive, Lynchburg, VA 24501
434-544-8100
NCLEX-RN Pass Rate: 100%
Liberty University
1971 University Boulevard, Lynchburg, VA 24515
434-582-2000
NCLEX-RN Pass Rate: 94.97%
Norfolk, VA BSN Programs:
Norfolk State University
700 Park Avenue, Norfolk, VA 23504
757-823-8600
NCLEX-RN Pass Rate: 75%
Old Dominion University
5115 Hampton Blvd, Norfolk, VA 23529
757-683-3000
NCLEX-RN Pass Rate: 93.94%
Radford, VA BSN Programs:
Radford University
801 East Main Street, Radford, VA 24142
540-831-5000
NCLEX-RN Pass Rate: 96.43%
Richmond, VA BSN Programs:
Bon Secours Memorial College of Nursing
8550 Magellan Parkway, Suite 1100, Richmond, VA 23227
804-627-5300
NCLEX-RN Pass Rate: 98.63%
Virginia Commonwealth University
1100 East Leigh Street, Richmond, VA 23298-0567
804-828-0724
NCLEX-RN Pass Rate: N/A
Roanoke, VA BSN Programs:
Jefferson College of Health Sciences
101 Elm Avenue Southeast, Roanoke, VA 24013
1-888-985-8483
NCLEX-RN Pass Rate: 98.15%
Virginia Beach, VA BSN Programs:
South University
301 Bendix Road Suite 100, Virginia Beach, VA 23452
757-493-6900
NCLEX-RN Pass Rate: 86.84%
Winchester, VA BSN Programs:
Shenandoah University
1460 University Drive, Winchester, VA 22601
800-432-2266
NCLEX-RN Pass Rate: 86.05%
Wise, VA BSN Programs:
The University of Virginia's College at Wise
1 College Avenue, Wise, VA 24293
276-328-0100
NCLEX-RN Pass Rate: 91.67%