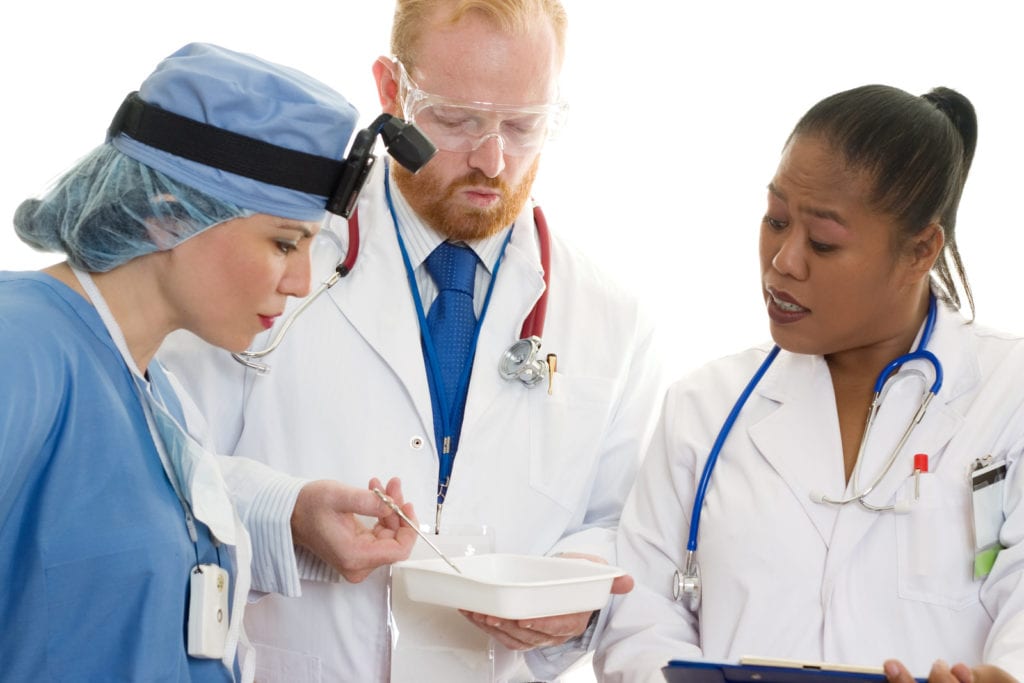 There are several routes to becoming a Registered Nurse. The most popular is the Associate Degree in Nursing, which takes approximately three years to complete. Enrollment in the Bachelor of Science in Nursing (BSN) is slightly behind that of the ADN as the time, and financial investment is greater than the ADN degree. The three-year hospital diploma is not as prevalent as in previous years. All three paths grant students the eligibility to sit the state licensing exam. However, there are more differences in the programs than the indiscriminating student might overlook. Your choice of program could impact your career for better or worse.
The BSN program includes a liberal education in addition to technical and theoretical coursework. This broader study better prepares students for success in the profession, graduate studies, and high-level careers. In sharp contrast to the expanse of the BSN programs, the emphasis of diploma and ADN degrees is preparation for success on the licensure exam and vocational training for the provision of bedside care. While graduates are limited in the scope of responsibilities in hospitals, BSN-prepared nurses are capable of working in public health or education.
Heavy reliance on complex technology has altered the face of healthcare. Technology has a role in almost every aspect of the healthcare system, including record-keeping, medical diagnosis and procedures, and safety practices. As employers utilize more complex medical equipment, they will need highly competent nurses and will adjust hiring practices to meet this need. Several studies recommend that 80 percent of the nurse workforce hold a BSN or higher. These recommendations leave little room for the volume of ADN graduates who are returning to school to secure credible employment opportunities or keep their existing jobs.
The emphasis on leadership, communication, public health, research, and evidence-based practice in the BSN program will not only open more job opportunities but will help you meet your goal to work independently or become a manager of care. The foundational study will pave the way for success in graduate study, MSN or DNP, which is essential preparation for a career as a nurse practitioner, nurse anesthetist, nurse midwife, clinical nurse specialist, or nurse educator.
As employers demonstrate their preference for nurses who obtain the BSN degree, it is best to enroll in a BSN program from the get-go – if you have the luxury of time and money. The BSN may not seem feasible if you need to begin working in the fastest possible time, but the extra time and money would pay off in the long run. The extra time in the clinical settings, including opportunities to participate in community service assignments, will provide valuable experience to add to your resume and improve your employment opportunities.
Following is a list of the various types of BSN programs available in West Virginia.
LPN to BSN: In the nursing field, there's great respect for advanced education combined with experience. The LPN to BSN program opens the way for licensed practical nurses to bolster their experience with a solid education in evidence-based practice and open a multitude of new employment opportunities. Schools that offer the program will recognize previous college credit from accredited institutions and will give LPNs a customized path to the BSN, which will include senior-level nursing and general education courses. Through a transition course, students will demonstrate their eligibility for advanced placement and complete the BSN in approximately 24 months.
RN to BSN: If you have an associate's degree in nursing (ADN) and need to improve your career prospects by acquiring a BSN degree, you're not alone. As more nurses opted for the BSN from 2012 to this current time, RNs have been returning to school to stay ahead of the influx of new BSN graduates. The RN to BSN program employs online delivery to meet the needs of working nurses. In addition to online theory students will complete clinical opportunities in varied healthcare settings, include community service activities. Nurses who enroll in the bridge program develop their critical thinking, leadership, and research skill to take up a greater role in healthcare.
Traditional BSN: BSN students receive specialized skills and expertise to practice in the complex healthcare environment. Skills such as critical thinking, community-based care, change management, and evidence-based practice help graduates to improve patient outcomes and the effectiveness of healthcare. BSN students learn in the classroom but also have opportunities to develop their skills through hands-on work in hospitals, hospice, clinics, and physicians' offices. Study through this traditional pathway requires a four-year commitment. Students will complete arts and science courses in conjunction with the nursing courses. They must complete 127 credit hours to receive the BSN degree and become eligible to take the NCLEX-RN exam for practice as a registered nurse.
Fast-track BSN: The fast-track or accelerated BSN program helps students become a nurse at a faster-than-normal pace. The program is designed for adults who already hold a bachelor's degree in non-nursing disciple to complete the requirements for the BSN in just 15 months. Students will complete intensive coursework in the classroom fortified by participation in high tech labs and rigorous clinical experiences designed to increase confidence and technical skills. Upon graduation from the program, students will be eligible to sit the NCLEX-RN to practice as registered nurse and healthcare leader.
Traditional BSN Programs
Graduates of the baccalaureate degree in nursing program have a broad knowledge from which to draw on during practice. The program's emphasis on extensive study in liberal education, core competencies, professional values, and role development gives students the competencies to function as direct and indirect providers of care to individuals, families, communities, and populations. The BSN-prepared nurse is prepared to assume an integral role as a designer, manager, and coordinator of care.
The extra time in school supports the development of additional skills, such as leadership and management in change, organization, coordination, advocacy, communication, and collaboration. These skills help graduates interact successfully with patients and members of the healthcare team. BSNs are well-rounded professionals and effective and knowledgeable leaders.
While BSN graduates can use their knowledge to enjoy a satisfying career as a nurse, they can also use it as a first step to a master's degree in nursing or doctorate degree. The population needs more nurse practitioners, nurse midwives, clinical nurse specialists, nurse anesthetists, and nurse educators, and the BSN is the gateway to these opportunities.
Applicants are eligible to enter the BSN program at West Virginia as freshmen.
Other requirements include:
An acceptable high school GPA and composition ACT or total SAT scores
Complete high school English (4 credits), social studies (3 credits), and biology, chemistry, or physics (2 credits)
A completed application and fee
A resume or CV outlining healthcare experience
Complete freshman coursework with a grade C or above
The BSN program has a clinical component which will require a criminal background check, health screening, TB screening, immunization, health insurance, and CPR certification.
Second Degree BSN
Nursing is one of the most in-demand careers in an otherwise challenging job market. If you need to switch to a career in nursing to improve your employment prospects, you can pursue a BSN through an accelerated program. The second degree or accelerated BSN puts students with a non-nursing BSN on the fast-track to a career in nursing. The program lets students earn the BSN in just 15 months.
The fast pace of the program requires dedicated time from students. The hours for coursework are comparable to that of a full-time job, so full-time or part-time employment is not recommended. Students must have strong learning skills to assimilate the knowledge and develop the technical skills taught in the fast-paced program.
Enrollment requires:
A baccalaureate degree from an accredited college or university
An overall GPA of 3.0 or above on a 4.0 scale
Official college transcripts
Complete the prerequisite courses – developmental psychology, general psychology, anatomy and physiology, microbiology, chemistry, and statistics
An essay outlining goals and how the program will help to achieve those goals
A professional resume
How Much Do BSN Programs in West Virginia Cost?
The cost of attendance includes at West Virginia University for a semester (up to 12 credit hours) is $4,188. The cost includes tuition and fees but does not include books, supplies, room and board, transportation, and personal expenses.
Here's a list of West Virginia Board of Nursing approved BSN programs and NCLEX-RN pass rates.
West Virginia BSN Programs and NCLEX-RN Pass Rates:
Buckhannon, WV BSN programs:
West Virginia Wesleyan College
59 College Avenue, Buckhannon, WV 26201
304-473-8000
NCLEX-RN Pass Rate: N/A
Charleston, WV BSN programs:
University of Charleston
2300 MacCorkle Avenue Southeast, Charleston, WV 25304
1-800-995-4682
NCLEX-RN Pass Rate: 95.24%
Huntington, WV BSN programs:
Marshall University
One John Marshall Drive, Huntington, WV 25755
1-800-642-3463
NCLEX-RN Pass Rate: 87.04%
Morgantown, WV BSN programs:
West Virginia University- Morgantown
P.O. Box 9600, Morgantown, WV 26506-9600
1-304-293-4831
NCLEX-RN Pass Rate: 96.12%
Philippi, WV BSN programs:
Alderson Broaddus University
101 College Hill Drive, Philippi, WV 26416
1-800-263-1549
NCLEX-RN Pass Rate: 66.67%
Shepherdstown, WV BSN programs:
Shepherd University
P.O. Box 5000, Shepherdstown, WV 25443-5000
304-876-5341
NCLEX-RN Pass Rate: 81.33%
West Liberty, WV BSN programs:
West Liberty University
101 Faculty Drive, West Liberty, WV 26074-0295
304-336-5000
NCLEX-RN Pass Rate: 95.45%
Wheeling, WV BSN programs:
Wheeling Jesuit University
316 Washington Avenue, Wheeling, WV 26003
800-624-6992
NCLEX-RN Pass Rate: 100%