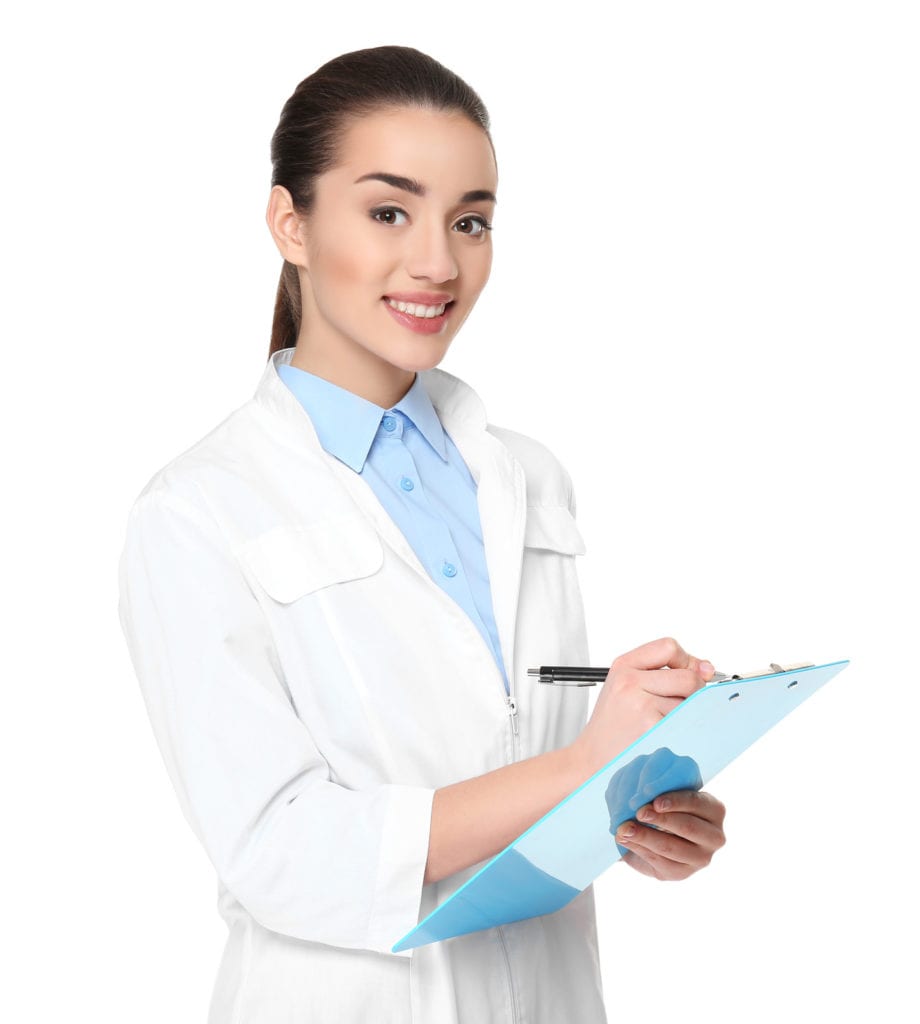 Almost four years of research have proven the validity of moving the current preparation for advanced nursing practice from the master's degree to the doctorate level. In spite of the American Association of Colleges of Nursing's endorsement of this move, the Massachusetts Board of Nursing maintains the master's degree as the standard for advanced practice. Advanced practice nurses, such as nurse practitioners, certified nurse midwives, clinical nurse specialists, and certified registered nurse anesthetists, are registered nurses who have completed additional training at the master's level in preparation for a specialty role. Very often, the course load completed at the master's level is equivalent to that of the doctoral degree for other health professions. As a direct response, the AACN recommends that APRNs complete a DNP program in preparation for leadership or organizational roles.
Since its introduction, the DNP program has grown expansively across the nation. In Massachusetts, as in other states, the program is available at multiple universities. Some institutions have phased out the master's degree in favor of the doctorate degree. The curriculum builds on the BSN and master's program and emphasizes evidence-based practice, systems leadership, quality improvement, and other essential areas. Nurses seeking a terminal degree can select this option as an alternative to the research-focused PhD or DNS. Armed with the proper training, the DNP graduate can implement, in practice settings, the research developed by PhDs.
The increasing complexity of the healthcare environment demands that health care professionals, including advanced practice nurses, have the highest level of education and training to boost positive patient outcomes. The DNP curriculum helps nurses bridge the gap between research and practice. By implementing evidence into practice, nurse leaders recognize the value, relevance, and validity of research studies. Moreover, they will expand their skill set in the areas of mentorship, quality management, and operations management to improve positive patient outcomes in the complex health care environment. Though traditionally confined to primary care, nurse practitioners who complete the DNP degree can use their training to expand their practice into tertiary centers and provide the highest degree of leadership in practice.
Reasons to Get a DNP
Nurses face difficult decisions every day. One of their most difficult one surrounds the decision to further their career through education. The next logical step up from registered nursing is to pursue a degree in preparation for advanced practice. The AACN endorses the DNP as the ideal educational preparation for advanced practice. But completing the program can take up to five years. The upside is that it can lead to nurse leadership roles or other promotions on the clinical side of nursing.
There's a huge demand for advanced practice nurses, especially nurse practitioners who help to alleviate the shortage of primary care providers. The demands are even greater for nurses who have made the effort to earn a doctorate degree as they're able use their training to meet the complex needs of an aging population with multiple health complaints. The Bureau of Labor Statistics projects a 19 percent job growth in the next decade. By completing the program, nurses will become more marketable now and in the coming years.
Higher education often means better salaries. This presents another excellent reason for considering the DNP. Keep in mind that there are several factors that influence the salary. These include the area of specialization, employer, geographical location, and experience. Salaries for master's degree nurses can go up to $99,470. On the other hand, DNPs can earn as much as $135,860 and even more by assuming part-time educator roles at colleges and universities. Remember that the DNP will take some time to complete, so salary increases will be realized later down the road.
Another reason nurses pursue a doctorate is to positively impact patients, families, and communities. They see it as an opportunity to expand their clinical knowledge, research skills, and analytical thinking in order to improve health care systems and work with different populations within a community. The shortage of primary care providers presents one such opportunity for advanced practice registered nurses. Increasing the number of nurses who hold a doctoral degree will increase the outlook for primary care as a whole and for vulnerable residents in underserved communities who need high quality and affordable healthcare.
Although there has been strong opposition to the use of nurse practitioners in primary care, NPs educated at the DNP level have received some credibility with their peers and other healthcare professionals, such physicians, surgeons, and decision makers. The degree confirms their ability to deliver high-quality care without oversight. There are still some limitations on APRN practice in Massachusetts, as a collaborative agreement is necessary to prescribe medication. As more nurses pursue the DNP in their practice, it might serve as a model for moving the state towards full practice. Legislators may be able to acknowledge their good work and valuable contributions and move Massachusetts APRNs toward independent practice.
Most practicing APRNs recognize that the DNP program will not expand their scope of practice. While this may be so, the training will cover healthcare finance, community health, policymaking, research, and population health to help impact patient care on an individual and population level.
Deciding if the DNP is right for you requires a close examination of your career and personal goals, personality traits, finances, and commitments. Apart from the benefits outlined above, some nurses make the choice for job security as an advanced practice nurse. Others choose it for to move into organizational leadership or to branch out on their own. There's always the possibility that some day soon, the requirements for advanced practice could change to the DNP, and nurses who take the time to complete the program would be a step ahead of the crowd.
DNP Admission Requirements Massachusetts
A DNP degree takes three to five years on average to complete. A substantial part of the program will be committed to the choosen area of specialty. Students who have the time and resources may be able to complete the program much sooner if they already hold a master's degree in nursing. Whether full-time or part, getting through the intensive curriculum will require motivation and self-discipline. Programs are available in traditional, hybrid, and online formats, and the path you choose will depend on your needs and learning style.
Once enrolled, students will begin building their educational and practical learning skills right away. Common areas of study include leadership skills, research methods, statistics and data analysis, health care policy, and evidence-based practice. The specialty courses will correspond to the selected area of practice and prepare students to become experts in their field.
There are three paths to enrollment:
The Post-Baccalaureate program provides a BSN-prepared registered nurse with the training to become a leader in healthcare.
The Post-Master's program is the next step for an advanced practice nurse to broaden his/her career opportunities.
The post-MSN certification is targeted to those who want to prepare for another practice role.
Admission Requirements – Post-Baccalaureate Entry
The post-baccalaureate program is becoming increasingly popular as more registered nurses who have not as yet achieved their master's enroll to obtain a doctorate degree. Students obtain the MS en route after completing a specified amount of course credits and clinical hours. Students can also take the national certification exam after achieving the MS portion of the program. The total credits required for the DNP are 78 to 82 credits depending on the specialty track.
General enrollment requirements include:
A BS from an NLNAC- or CCNE-accredited program
An undergraduate GPA of 3.0 or higher.
Current licensure as a registered nurse.
Above average GRE scores.
Completion of statistics and health assessment.
A personal statement of professional and academic goals.
Two professional/academic references.
Admission Requirements –Post-Master's Entry
The post-master's DNP program covers advanced coursework in leadership, health policy, informatics, population health, and practice inquiry. It lets students expand their breadth of expertise to collaborate effectively with other healthcare professionals and provide leadership in a way that emphasizes safety and quality in care. The applicant may need to provide documentation of certification in an advanced practice role and at least 500 practice hours completed in the master's program.
Applicants must have:
A master's degree in nursing from an accredited program.
Current RN licensure and certification in an advanced practice role.
Experience as a registered nurse and/or advanced practice nurse.
A graduate GPA or 3.5 or above.
An up-to-date resume.
Academic and professional references.
A personal statement of professional and academic goals.
Copies of transcripts for all previous college work.
Tuition for the DNP program is approximately $40,000 per year for in-state residents and does not include fees and expenses.
DNP Programs Massachusetts
Amherst, MA DNP Programs:
University of Massachusetts- Amherst
181 Presidents Drive, Amherst, MA 01003
413-545-011
Boston, MA DNP Programs:
Northeastern University
360 Huntington Avenue, Boston, MA 02115
617-373-2000
Simmons College
300 The Fenway, Boston, MA 02115
617-521-2000
University of Massachusetts- Boston
100 Morrissey Boulevard, Boston, MA 02125-3393
617-287-5000
MGH Institute of Health Professions
Charlestown Navy Yard, 36 First Avenue, Boston, MA 02129-4557
617-726-2947
Chestnut Hill, MA DNP Programs:
Boston College
140 Commonwealth Avenue, Chestnut Hill, MA 02467
617-552-8000
Lowell, MA DNP Programs:
University of Massachusetts Lowell
One University Avenue, Lowell, MA 01854
978-934-4000
Weston, MA DNP Programs:
Regis College
235 Wellesley Street, Weston, MA 02493
781-768-7000