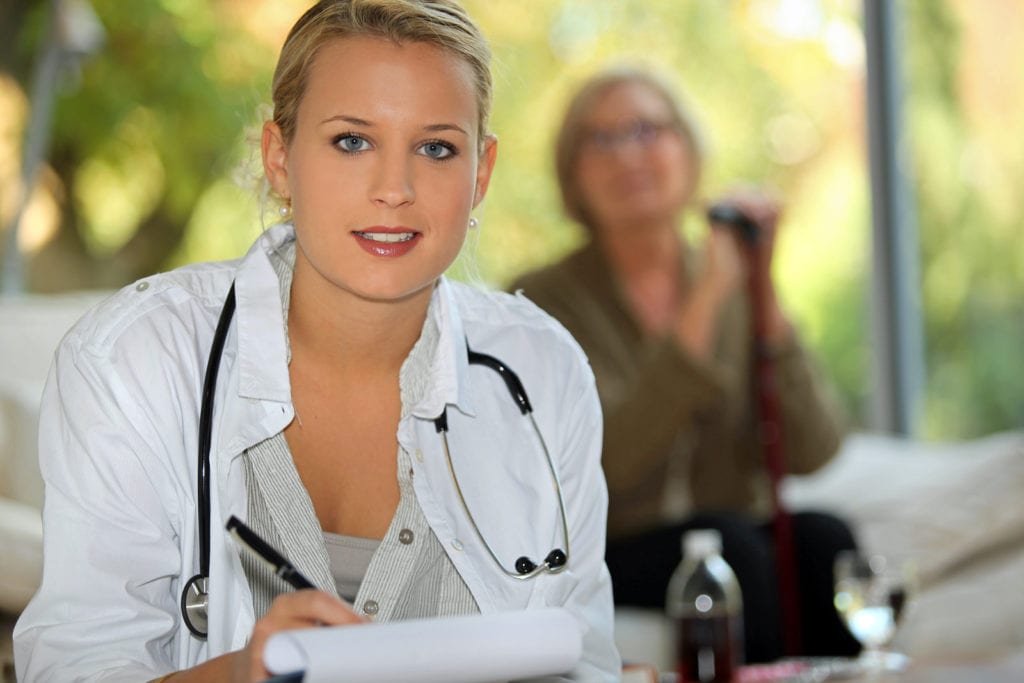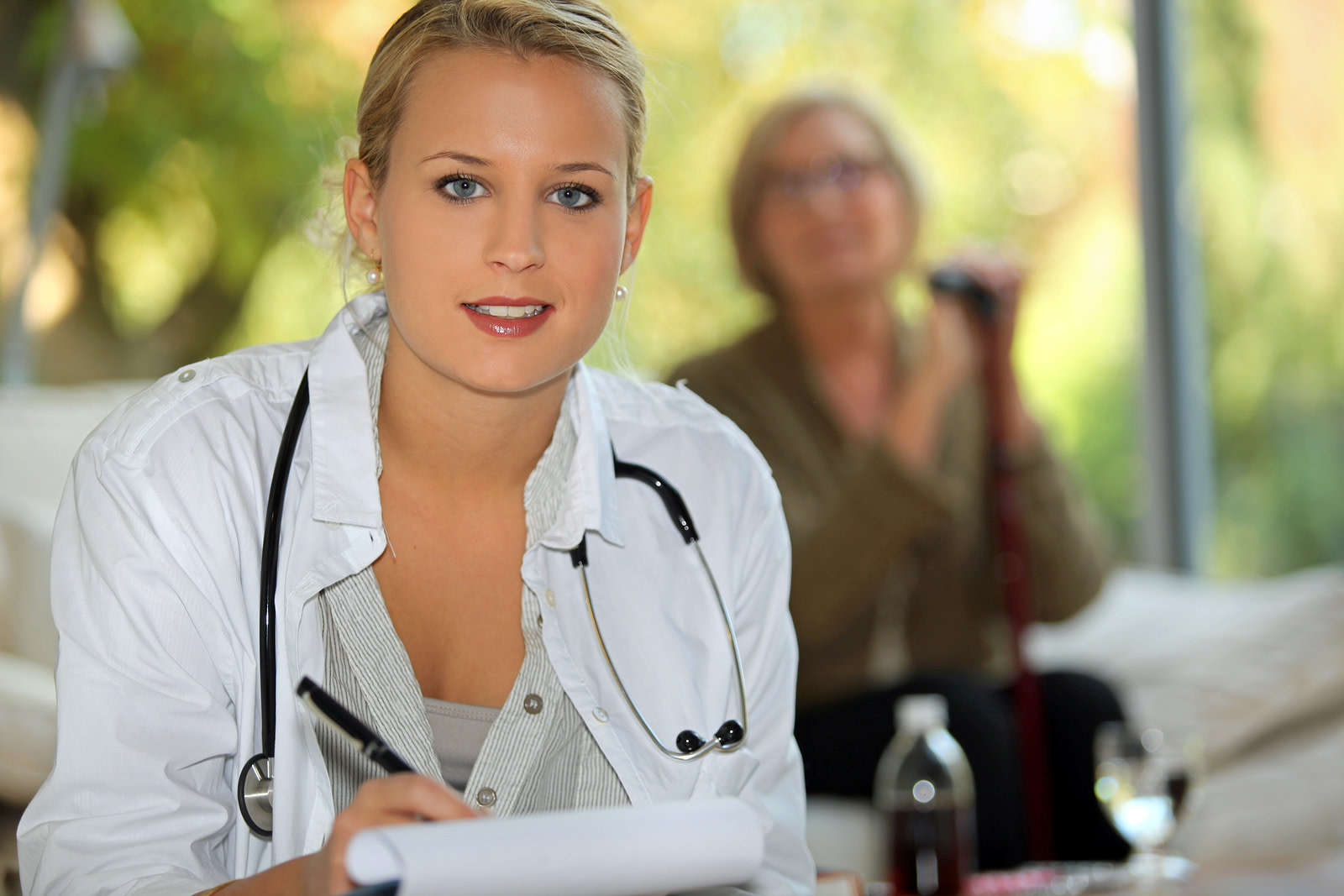 The increased complexity of patient care, national concerns surrounding patient safety, a shortage of nurse leaders to design and assess care, and increasing educational expectations for all nurses are just some reasons there are repeated calls for more graduate-level nurses. The Institute of Medicine's landmark report also makes a call for increasing the educational preparation of healthcare professionals. The Doctor of Nursing Practice (DNP) degree will ensure that nurses have the highest level of preparation for advanced practice nursing in the complex healthcare system.
Less than one percent of all American nurses had a doctoral degree in 2011. But as nurses take on greater responsibility in healthcare, the industry seeks to double the number of doctorally-prepared nurses by 2020. As employers recognize the contributions that only these expert nurses can make, the demand for DNP nurses will continue to grow. Universities across the nation and in Nevada adopt the DNP as an option for practicing masters level APRN and also as an entry into APRN for nurses with a BSN degree. The number of schools offering the program has grown tenfold. However, a shortage of nurse faculty will slow the progress of individuals seeking to obtain this terminal degree as admission is now highly competitive.
Having problems deciding between a Ph.D. and DNP? The Ph.D. is a research doctorate that prepares graduates to conduct independent research and publish their findings. The DNP is a practice doctorate that equips graduates to interpret and use research in practice. For many years, the Ph.D. has been the traditional doctoral degree. The recent introduction of the DNP gives nurses an alternative pathway. Although the terminal DNP degree is a clear choice for clinically oriented nurses, many move on to careers that combine teaching with practice.
Reasons to Get A DNP
Educating tomorrow's nurses may not be your priority when considering a DNP program, but the shortage of qualified faculty will affect the industry at every level – even when you're sitting at the top. Nursing schools across America turn away more than 70,000 qualified candidates every year because there aren't enough instructors. Nursing schools need faculty, especially those with a doctoral degree. Most positions require a Ph.D., but with the prevailing shortage of faculty, administrators are becoming increasingly open to candidates with a DNP degree.
Your passion for clinical care may or may not be what motivates you. With a DNP degree, you can maintain your active role in clinical care even as you move up the career ladder. Your education will become a tool to help you implement the research findings in a clinical setting. Advanced practice nurses, such as nurse practitioners, clinical nurse specialists, and nurse midwives, enter the profession with a Master's degree. But over the next decade, the DNP will become the standard for these positions. According to the AACN, since nurses have to work with physicians, pharmacists, other health providers who have a high level of educational preparation, they should also have the advanced preparation in nursing that the DNP provides.
The quality and efficiency of the healthcare system have come into question. Healthcare reform catering to the uninsured and underinsured helps millions of Americans access the care they need. However, a shortage of physicians in medically underserved areas still limits access to care. The IOM's recommendation to involve nurses in the efforts to improve healthcare is the industry's solution to making care accessible to everyone. A DNP education prepares graduates to take a lead role in developing and implementing patient-centered care models.
The DNP is the cost-effective answer to a graduate-level degree. The education is not free or low cost by any means. In fact, it will challenge your time and financial resources. But compared to completing an MSN degree, the BSN to DNP route will offer better value, especially in light of the raised requirements for advanced practice that is just on the horizon. If you're concerned about the cost, you can explore a multitude of resources to finance your education. Check out the growing list of resources on the AACN's website to get some ideas. Also, you can utilize the loan repayment incentives available through the Affordable Care Act if you choose to work as a primary care provider in a medically underserved area. Your employer might also chip in with tuition reimbursement, which will reduce your total cost. Ultimately, your projected salary of approximately $95,000 a year will make your investment a worthwhile one.
DNP Admission Requirements Nevada
DNP students learn to interpret and translate evidenced-based research and bring it into the clinical setting to improve the lives of individuals, families, and communities. The applicant must choose from a number of tracks at the time of application. The program is a rigorous one that requires a serious commitment of time and effort outside of classes to complete assignments, reading, and research. The curriculum will cover over 300 hours of theory in a collaborative learning environment (whether in the classroom and or online), 1000 hours of clinical practice, and a capstone project. Students can enter with a BSN or MSN degree.
Admission Requirements – Post-Master's Entry
Advanced practice registered nurses who have a master's degree can enroll in a DNP program to gain additional knowledge and expertise in a specific area. The program is 34 units in length. General admission requirements include:
A bachelor's degree and a master's degree from regionally accredited institutions. At least one of the degree must be in the nursing discipline.
A minimum 3.0 cumulative GPA at the graduate level.
Current certification as a registered nurse and advanced practice registered nurse in Nevada or state.
Official transcripts of all college-level courses.
A personal statement outlining goals and project proposal.
A grade B or above in graduate level biostatistics.
Admission Requirements – Post-Baccalaureate Entry
Post-baccalaureate entry is open to RNs, who want to prepare for advanced practice based on the foundation provided by the BSN. They can usually complete the program with three years of full-time study. The number of credits will depend on the focus of study and the prior preparation. Graduates will earn the DNP degree which will make them eligible for national board certification.
To qualify for enrollment in Nevada's DNP programs, the applicant must provide:
Documentation indicating completion of a BSN degree from a regionally accredited institution.
An official transcript of all college-level courses.
A curriculum vitae or resume.
Documentation of licensure as a registered nurse in Nevada or another state where the student will complete the clinical hours.
A grade B or above in undergraduate statistics.
Professional and academic references from two to three professionals.
The tuition per semester credit at Touro University of Nevada is $500. Students entering through the post-master's option need to complete 33-semester credits, which will round out the total tuition to $16,500. Other costs, such as fees, textbooks, travel, and clinical supplies will increase the total cost of completing the degree.
DNP Programs Nevada
Henderson, NV DNP Programs:
Touro University
874 American Pacific Dr, Henderson, NV 89014
702-777-8687
Las Vegas, NV DNP Programs:
University of Nevada – Las Vegas
4505 S. Maryland Pkwy., Las Vegas, NV 89154
702-895-3011
Reno, NV DNP Programs:
University of Nevada, Reno
1664 North Virginia Street, Reno, NV 89557
775-784-1110