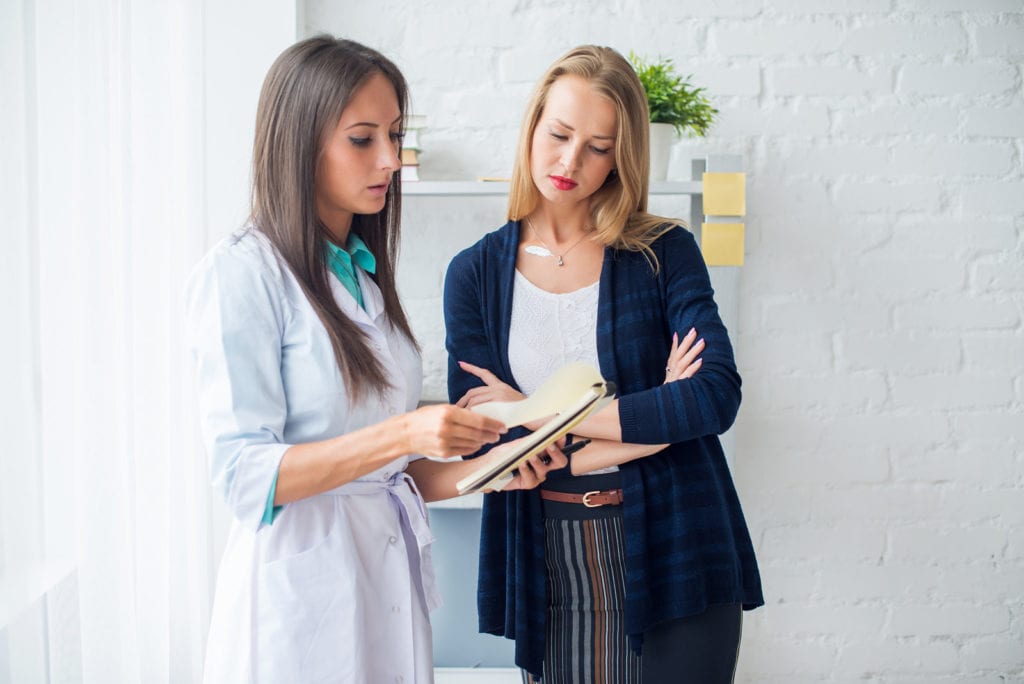 As the American healthcare system adjusts to the Affordable Care Act, increasing medical costs, and a shortage of primary care physicians, New Jersey's shortage of doctors is expected to get worse in the next decade. In 2013, one report found that there was only one primary care physician for every 2,500 residents. To alleviate the shortage, experts are recommending the use of urgent medical care and advanced practice nurses to bring convenient and affordable care to individuals suffering from common and treatable diseases. Given the increasing number of patients with chronic conditions who now have health care under the Affordable Care Act, experts are in agreement that expanding the role of nurse practitioners is a creative and novel solution.
Advanced practice nurses, in particular, nurse practitioners trained in family medicine, can take the burden off primary care physicians by managing patients with uncomplicated issues. APNs have the extensive training and national certification to take medical histories, conduct physical exams, and diagnose and treat acute and chronic illnesses. They can also provide immunization, order and interpret lab tests, and supply supportive counseling.
The DNP degree is a terminal degree that enables advanced practice nurses to function at the highest level of care. The post-graduate degree covers training in advanced health assessment, pharmacology, physiology, and areas outlined in the AACN's DNP Essentials. The New Jersey Board of Nursing determines the full extent of services APNs can perform. The state permits APNs to practice independently of a supervising physician. However, they must maintain a joint protocol to prescribe medications.
Reasons to Get A DNP
Nurses make up the largest part of the health care workforce and work closest with patients. They form an active presence in every area of care, including public health, policy making, primary care, urgent care, and leadership. The Doctor of Nursing Practice prepares advanced practice nurses with a greater policy and systems, economics, and scientific foundation in preparation for clinical practice. Students learn innovative ways to improve access to quality care for populations in need. Unlike the Ph.D. degree, it has a clinical focus, which would require a clinical residency. As such, students will be able to apply the principles immediately to their practice.
Plans have been underfoot, by the AACN and other nursing associations, to implement the DNP as the minimum requirement for advanced practice. The New Jersey Board of Nursing still accepts the master's degree in nursing as the minimum standard for advanced practice, but the unpredictable health care landscape could initiative changes at any time in the future. One rationale for implementing the DNP may be the link between higher education and improved patient outcomes. DNP nurses have the educational preparation to be able to collaborate more effectively with physicians, pharmacists, and other healthcare professionals, who must also obtain a doctorate to practice. Topics such as patient advocacy, policy implementation, and the shaping of the health care systems help graduates improve health care delivery on all fronts.
DNPs play a critical role in meeting the increasing demand for health-care services in New Jersey. The shortage of primary care physicians for patients to seek out the services of APNs. The DNP education helps nurses deliver high-quality care and reduce errors that lead to malpractice claims. There's a widespread dependency on the services APNs provide, which is assuring to anyone considering the terminal degree. The Affordable Care Act paves the way for the creation of a much larger role for primary care nurses, and advanced education is the key to performing the expanded role they must assume.
An entire cohort of baby boomer nurse faculty is expected to retire within the next decade. Their retirement will leave behind vacancies that are burdensome to fill. There is a definite crisis in nursing education as programs not only have to face a loss of faculty but also a threat of losing their accreditation when the percentage of educators with a graduate degree drops. Furthermore, colleges and universities have to compete with one another and with hospitals, the military, and corporations for the limited pool of willing educators. A DNP degree will prepare you to fill a much-needed role in the education of the future generation of nurses. As nursing programs take measures to aggressively recruit new faculty, the benefits may be worthwhile.
DNP Admission Requirements New Jersey
The AACN proposed the development of the terminal DNP degree in 2004. The degree is a clinical alternative to the research-focused Ph.D. and is comparative to the doctoral degree for medical doctors, pharmacists, and dentists. Nurses prepared at this level represent the highest level of practice. The curriculum emphasizes the evaluation and translation of research into practice, leadership, intervention and care delivery, expertise in policy, and development of clinical excellence. Since it does not focus on theory and research methodologies like the Ph.D., it is an excellent choice for Nurse Practitioners, Clinical Nurse Specialists, public health officers, policy advocates, and chief nursing officers, among others.
There are two ways to enroll in a DNP program. If you hold a bachelor's degree in nursing and a license to practice as a registered nurse, you may be eligible for entry via the BSN-to-DNP. The post-MSN pathway is open to individuals who already hold a master's degree in nursing. It's less stringent requirements makes it possible to complete the program in a hybrid or online learning format.
Admission Requirements – Post-Baccalaureate Entry
Designed for bachelor-prepared RNs, the program prepares nurses to provide evidence-based practice. The curriculum facilitates a seamless transition from a BSN to DNP degree, so graduates become leaders in health policy, expert clinicians, and capable advocates for an improved health care system.
A completed application and application fee.
A baccalaureate degree in nursing from a regionally accredited program – GPA requirements will vary.
Evidence of current registered nurse license in New Jersey.
Letters of character reference from professionals in the field.
A scholarly paper – book, book chapter or published paper is an example.
A personal statement of your nursing experience and career goals.
An up-to-date resume.
Official transcripts of all previous study.
Admission Requirements – Post-Master's Entry
The post-master's DNP builds on the outcomes of the MSN program. The program format varies by location but may be designed for either full-time or part-time study. Students learn to create healthful work environments, contribute to the discipline of nursing, and influence the quality of care and safety outcomes for patients. The program will cover 31 to 42 credit hours of study, based on the track, which can take up to 9 semesters to complete. Students must also log at least 1,000 practice hours, which may be reduced based on the practice hours completed in the MSN program.
Admission requirements
A master's degree with a major in nursing from a regionally accredited program.
A GPA of 3.2 or above for previous graduate-level coursework.
GRE or MAT test scores no older than 5 years.
Graduate level statistics and research.
A personal statement of professional goals and nursing experience and how the DNP will enhance practice and professional development.
An unencumbered license to practice as a registered nurse in New Jersey.
Current certifications in your area of specialty.
Letters of character reference.
A current resume.
At a rate of $611 per credit for resident students, the approximate cost for tuition for the post-master's to DNP program is $25,051. Students enrolled in the post-baccalaureate route will pay more with an approximate tuition cost of $43,269. Fees may not be included in the cost of tuition. There are a number of financial aid programs available to assist graduate students and many more incentives for nurses pursuing the advanced degree.
DNP Programs New Jersey
Jersey City, NJ DNP Programs:
Saint Peter's University
2641 John F. Kennedy Boulevard, Jersey City, NJ 07306
888-772-9933
Long Branch, NJ DNP Programs:
Monmouth University
400 Cedar Avenue West, Long Branch, NJ 07764-1898
732-571-3400
Newark, NJ DNP Programs:
Rutgers- College of Nursing
Ackerson Hall 180 University Avenue, Newark, NJ 07102
973-353-5293
Teaneck, NJ DNP Programs:
Fairleigh Dickinson University
1000 River Road, Teaneck, NJ 07666
800-338-8803
Wayne, NJ DNP Programs:
William Paterson University
300 Pompton Road, Wayne, NJ 07470
973-720-2000