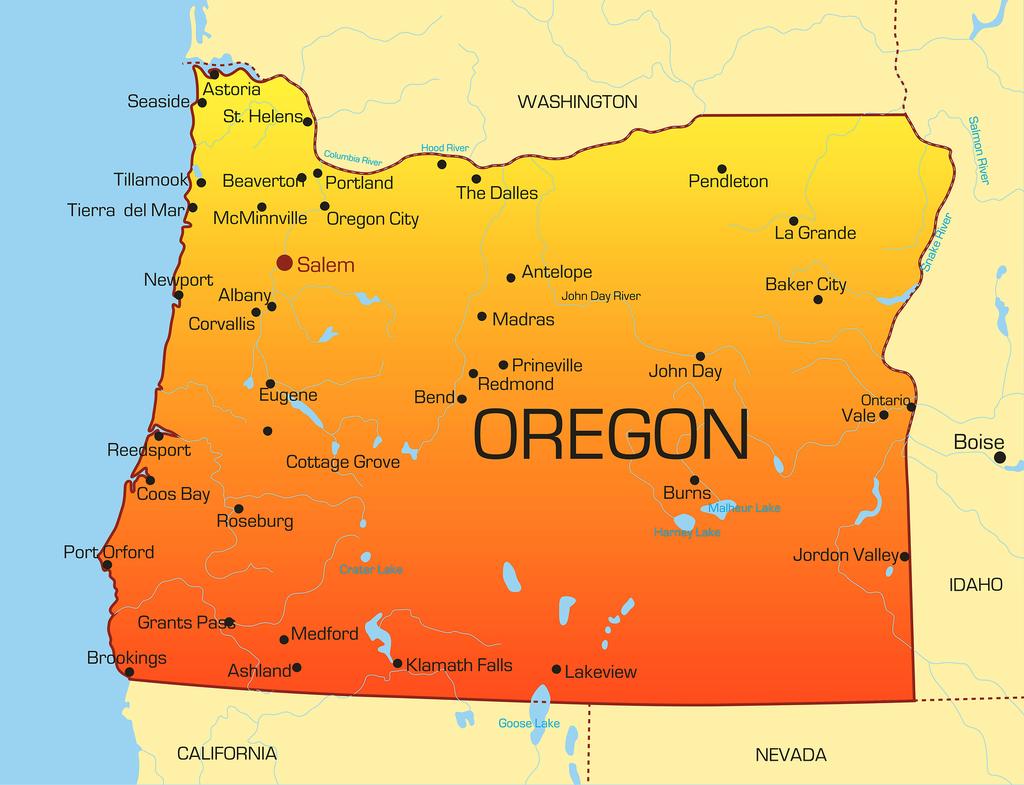 Oregon State faces a major shortage of nurses in the areas of long-term care, hospice care, geriatric care, and public health. Nurses comprise the largest segment of the healthcare workforce in Oregon. The demand is dependent on the nursing needs of the aging population. Although there is an all-round need for nurses, the greatest need is within long-term care to meet the complex care needs of senior Oregonians. According to a 2015 report from the Oregon Center for Nursing, the demand for registered nurses will increase considerably over the next decade if there is no change in supply. Reports of the alarming shortage in the sector have attracted the interest of hundreds of candidates seeking reliable employment and competitive salaries. However, nursing schools turn away a reported 50 percent of qualified applicants due to a shortage of nurse faculty.
As nurse faculty approach retirement age and colleges and universities face challenges replacing them, it will become increasingly difficult to enroll in an associate degree, bachelor's degree, and master's degree nursing program. Applicants must do all they can to increase their chances of admittance, such as acquiring nursing-related experience, completing a nursing assistant program and practicing at this level, studying for success on the entrance exam, and completing science courses at the high school level. College-level courses in anatomy and physiology, medical terminology, and psychology will also improve chances of acceptance. Nursing graduates who obtain licensure from the Oregon State Board of Nursing are able to ease the burden that the health care system faces in caring for aging population and the volume of newly insured people who are accessing health care through the Affordable Care Act.
Oregon Nursing Programs
Education Requirements
The Associate of Applied Science in Nursing Program prepares students for success on NCLEX-RN licensure exam to become a registered nurse. Full-time students can complete the course of study in approximately two to three years. Through a series of classroom lectures and clinical experiences in a hospital and nursing facility, students acquire the skills provide direct patient, supervise other nursing personnel, and care for populations in medically underserved areas. Graduates become eligible to take the NCLEX-RN with approval from the OSBN.
The curriculum is designed to develop nurses who will be able to use evidence-based practice in a variety of healthcare settings. They will also understand and circumvent the issues and challenges in practice. The classroom sessions cover human anatomy and physiology, fundamentals of nursing, introduction to psychology, care of acutely ill patients and developing families, microbiology, life span development, care of patients in situations of crisis and in community-based settings, care of patients with complex health problems, and preparation for entry into practice. These lectures will promote the intellectual growth and development of students.
Clinical skill development is an important part of the nursing education program. Students have opportunities to put their knowledge into practice in an on-campus skills lab where students practice using human simulation mannequin scenarios. Additional practical opportunities will occur in public health agencies, hospitals, and long-term care facilities where students will care for patients under the supervision of an experienced member of faculty.
When choosing an associate's degree program, it will be to your advantage to select a program that has partnered with other colleges or universities to allow the seamless continuation of your education at the Bachelor or Master of Science degree level.
Eligibility Criteria
All prospective students will have to attend an information session to learn the requirements for entry and expectations for the program. Check the university's website for a schedule of information sessions. Admission to a nursing program also requires students to disclose personal information, such as immunization records, drug screen, background check, and health care information. Your drug screen, background check, and TB test must be clear to facilitate clinical placement, which is required to complete the program.
Enrollment in a nursing program is a competitive process so you should seek to meet or exceed the admission requirements.
General entry requirements include:
Complete the prerequisite courses with a grade C or above.
Computer literacy – proficiency in work, excel, internet use, and email.
Official high school transcripts or GED certificate.
Attend an information session for general information about the nursing program.
A complete application submitted before the program deadline.
Complete the TEAS-VI exam, which evaluates your math, reading, English, and science skills.
Duration and Cost
The total estimated cost of completing an associate of applied science in nursing is $11,500 to $13,800. Apart from tuition, students must budget for uniforms, stethoscope, shoes, skills lab supply kit, patches, photo ID badge, watch with second hand, books, testing fees, lab coat, liability insurance, transportation, and graduation expenses. Since graduates are assured of almost immediate employment in a sector where there's a shortage of nurses, the cost of training is more than worthwhile.
Oregon RN Licensure Requirements
The Oregon State Board of Nursing licenses new nurses by Examination (for new nursing graduates) or Endorsement (for registered nurses licensed in another state or US jurisdiction).
Oregon considers orientation to a nursing position as practice, and like other nursing activities, requires a license from the Board of Nursing. It is unlawful to begin orientation, provide nursing services, or use the title/abbreviation of a nurse if you do not hold a current nursing license issued by the state.
Upon approval of licensure, you will be required to check your status online and direct potential employees to verify your status using the online license verification system or the NURSYS. The OSBN does not issue plastic license cards or temporary licenses.
The Board conducts a criminal background check on every applicant.
Licensure By Examination
Apply for licensure by examination if you graduated from a US nursing program within the last three years but did not apply for licensure in another state or jurisdiction or graduated from a non-US nursing program.
Complete the following steps to apply for the licensure exam:
Submit a completed application form LIC-103/103A.
Include the application processing fee of $160.
Affix a passport size photo to the form. The photo must not be older than six months.
Get the director of your nursing program or a Notary Public to sign the application form.
Submit the application to the OSBN and await email instructions to complete the fingerprinting process for a national criminal background check.
Register for the NCLEX-RN through PearsonVUE at pearsonvue.com/nclex. The OSBN will authorize you to test after receiving your application and confirming your registration for the exam.
Request your official final transcripts from the nursing program. The transcripts should include your graduation date and degree awarded and should be sent directly to the OSBN. The school may also send the transcripts by electronic transcript if it subscribes to a national document transfer network.
Submit form LIC-614 along with the supplemental documentation to request special accommodations for the test if you qualify.
Graduates of Foreign Nursing Programs:
If you graduated from the non-US nursing school, you must submit the following in addition to the above requirements:
Documentation of education equivalency. Your nursing education must be evaluated for equivalency to US standards by the CGFNS, IERF, or ERES. The agency must send the completed evaluation directly to the OSBN.
Documentation of language proficiency. If the credential evaluation does not state that you completed the nursing education using English language textbooks and the clinical instruction in English, you must have the agency send a VISA-Screen Certificate or CGFNS Certificate to the OSBN. Alternatively, you could submit documentation of passing any one of the language proficiency exam administered by TOEFL, TOEIC, or IELTS.
Proof of at least 960 hours of practice internationally if you graduated from a basic nursing program more than five years before submitting an application. Your previous employer must send verification of employment on official letterhead directly to the OSBN.
Licensure By Endorsement
Apply for Oregon licensure by endorsement if you have been licensed in another state or US jurisdiction.
Following are the steps for submitting your application to the OSBN:
Submit a completed application form LIC-103/103A.
Include the application processing fee of $195.
Affix a passport-size photo to the form. The photo must not be older than six months.
Submit the application to the OSBN and await email instructions to complete the fingerprinting process for a national criminal background check.
Request your official final transcripts from the nursing program. The transcripts should include your graduation date and degree awarded and should be sent directly to the OSBN. The school may also send the transcripts by electronic transcript if it subscribes to a national document transfer network.
Submit verification of current and original licensure. Provide documentation of your most recent licensure and your original licensure if different from your current state licensure. Most states are able to verify licensure through NURSYS.
Submit documentation of meeting the practice hour requirements of 960 hours of practice as a registered nurse if you graduated from the nursing program more than five years ago.
Renewal Requirements
Your registered nursing license will expire the day before your birthday every two years. Your first renewal will depend on your birthdate – whether you were born in an even year or odd year – and its relation to when the license was issued. You can renew up to 90 days before the license expiration date. The OSBN will send a courtesy reminder email 90 and 60 days before the expiration and a final notice at 15 days before the license expires. It is your responsibility to renew your license on time – whether or not you receive notification of the upcoming renewal.
To renew your license, you must practice a minimum of 960 hours during the previous five years or complete an approved re-entry program preceding renewal, or graduate from an approved nursing program within the past five years. You must also complete, and attest to completing, 7 hours of pain management continuing education.
The license renewal fee is $145. However, if your license expires, a late fee of $100 will be added to the renewal fee. You may renew your license up to 60 days after the expiration date.
Renewal attempts initiated 60 days after the expiration date will require reactivation, and you must also submit to a national criminal background check. Practicing without a current license could result in a penalty of up to $5,000.
Continuing Education Requirements for Oregon RNs
Registered nursing must attest to completing the one-time mandatory requirement of 7 hours of pain management continuing education. Graduates of OSBN approved nursing program will meet the requirement for six out of seven hours if they graduated after 2009. The final hour must be completed through the Oregon Pain Management Commission (OPMC).
You must indicate on your license renewal whether you completed the required CE. If you are selected for a random audit, you must provide proof of completing the required CE. Therefore, you should keep certificates of completion to present them to the Board when requested.
Oregon Salary and Job Outlook
A report released by the Health Resources and Services Administration (HRSA) projects that Oregon will be short of 6,000 nurses by 2025. The projected shortage is based on the expectation that demand for nurses will continue to rise in response to the aging population. Although there should be an increase in supply due to newly licensed nurses, the report assumes that supply will remain the same as more than one-third of the nursing workforce is expected to retire in the next decade.
A shortage of nurse faculty and limited spaces in nursing programs will also affect the state's ability to increase the workforce. The nursing programs within the state will face challenges filling the 200 full-time and part-time vacant positions in the next two years. The low rate of compensation for nurse faculty will affect nursing programs' ability to recruit new staff to educate future nurses.
In light of the shortage of nurses and nurse faculty, new nursing graduates are in a unique position to secure employment almost immediately after licensure, and take their careers in a positive direction with continued education – based on availability and ability to secure entry into BSN, MSN, and DNP programs.
Since the shortage of nurses is largely in the rural parts of the state, newly licensed registered nurses will benefit from competitive salaries and incentives created to attract nurses to those underserved areas. According to a Bureau of Labor Statistics 2015 report, registered nurses in Oregon earned an annual mean wage of $83,800.
Contact the Board of Nursing
Oregon State Board of Nursing
Oregon State Board of Nursing
17938 SW Upper Boones Ferry Rd.
Portland, Oregon 97224-7012
Phone: 971-673-0685
Fax: 971-673-0684
www.oregon.gov/OSBN
Oregon Registered Nursing Programs and NCLEX-RN Pass Rates:
Albany, OR ADN Programs:
Linn-Benton Community College
6500 Pacific Boulevard, Southwest, Albany, OR 97321
541-917-4999
NCLEX-RN Pass Rate: 97.87%%
Astoria, OR ADN Programs:
Clatsop Community College
1651 Lexington Avenue, Astoria, OR 97103
503-325-0910
NCLEX-RN Pass Rate: 100%
Bend, OR ADN Programs:
Central Oregon Community College
2600 Northwest, College Way, Bend, OR 97701
541-383-7700
NCLEX-RN Pass Rate: 97.5%
Coos Bay, OR ADN Programs:
Southwestern Oregon Community College
1988 Newmark Avenue, Coos Bay, OR 97420
541-888.2525
NCLEX-RN Pass Rate: 90.48%
Eugene, OR ADN Programs:
Lane Community College
4000 East 30th Avenue, Eugene, OR 97405
541-463-3000
NCLEX-RN Pass Rate: 92.06%
Grants Pass, OR ADN Programs:
Rogue Community College
3345 Redwood Highway, Grants Pass, OR 97527-9291
541-956-7500
NCLEX-RN Pass Rate: 89.29%
Gresham, OR ADN Programs:
Mt. Hood Community College
26000 Southeast Stark Street, Gresham, OR 97030
503-491-6422
NCLEX-RN Pass Rate: 91.18%
Newport, OR ADN Programs:
Oregon Coast Community College
400 Southeast College Way, Newport, OR 97366
541-265-2283
NCLEX-RN Pass Rate: 88.89%
Ontario, OR ADN Programs:
Treasure Valley Community College
650 College Boulevard, Ontario, OR 97914
541-881-8822
NCLEX-RN Pass Rate: 73.68%
Oregon, OR ADN Programs:
Columbia Gorge Community College
1730 College Way, Hood River, Oregon, 97031-7502
541-308-8211
NCLEX-RN Pass Rate: 93.75%
Oregon City, OR ADN Programs:
Clackamas Community College
19600 Molalla Avenue, Oregon City, OR 97045
503-594-6000
NCLEX-RN Pass Rate: 92.11%
Pendleton, OR ADN Programs:
Blue Mountain Community College
2411Northwest Carden Avenue, PO Box 100, Pendleton, OR 97801
541-276-1260
NCLEX-RN Pass Rate: 90%
Portland, OR ADN Programs:
Breckinridge School of Nursing
9500 Northeast Cascades Parkway, Portland, OR 97220
503-255-6500
NCLEX-RN Pass Rate: 73.75%
Sumner College
8909Southwest Barbur Boulevard, Suite 100, Portland, OR 97219
503-223-5100
NCLEX-RN Pass Rate: 86.96%
Portland Community College
PO Box 19000, Portland, OR 97280-0990
971-722-6111
NCLEX-RN Pass Rate: 97.3%
Roseburg, OR ADN Programs:
Umpqua Community College
1140 Umpqua College Road, Roseburg, OR 97470
541-440-4600
NCLEX-RN Pass Rate: 85.37%
Salem, OR ADN Programs:
Chemeketa Community College
4000 Lancaster Drive Northeast, Salem, OR 97305
503-399-5000
NCLEX-RN Pass Rate: 95.24%