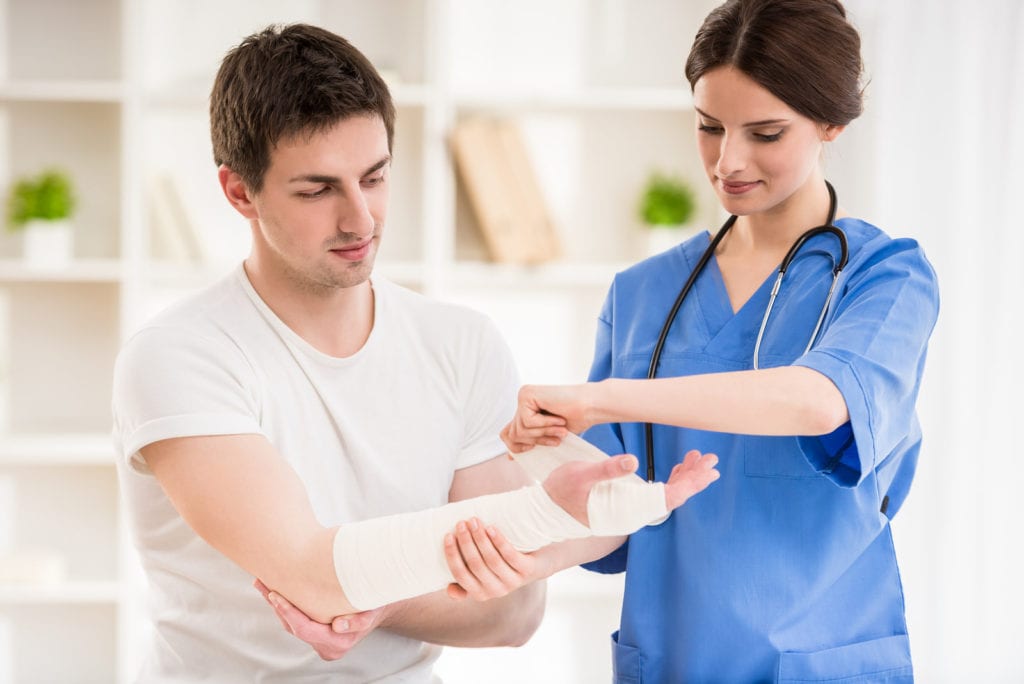 Nursing is one of a very few professions that has multiple routes to entry level practice. There are three pathways to becoming a registered nurse: a 3-year diploma (administered in hospitals), a 3-year associate's degree, or a 4-year baccalaureate degree. All graduates are eligible to take the NCLEX-RN licensing examination, start at the same entry-level salary, and do the same job, but a growing body of evidence suggests that nurses with a BSN degree or higher help to improve patient outcomes. While the studies are not meant to criticize ADN-prepared nurses, they do point out that they're not adequately prepared for nursing leadership roles required in the fast-changing health care system.
Hospital employers, in particular, are recruiting a larger number of BSN-prepared nurses and are experiencing lower mortality rates as a consequence. One groundbreaking study, conducted in 2003, found that a 10-percent increase in the number of BSN employees reduced patient deaths by 5 percent. Another study, conducted almost a decade later in 2011, confirmed the link between nurse education and patient outcomes. Health care officials acknowledge the contributions that ADN-prepared nurses make to healthcare but recognize that nurses trained at the BSN level or higher are better able to navigate the complex health care system and ensure patients have access to skilled care across the entire continuum. It is, for this reason, employers encourage their ADN-prepared nurses to go back to school to offer patients the high-quality, patient-centered care they demand.
The RN to BSN degree program prepares nurses with the knowledge and clinical skills to expand their practice to include advanced clinical, administrative, and leadership techniques in the complex and diverse healthcare environment. The program builds on the foundational education provided by the diploma or ADN program. The emphasis on real-world nursing in the RN-BSN program helps nurses meet the needs of patients, families, and communities as they operate as highly skilled professionals.
Benefits of Progressing to a BSN Degree
More than 45 percent of registered nurses who return to school at an employer's urging do not believe that a BSN degree will impact their practice. However, almost all graduates are thrilled by the unexpected benefits of higher education. At the conclusion of the program, several nurses reported better clinical skills, improved reasoning, and a broader perspective of nursing practice.
Nursing requires a commitment to lifelong learning. As more and more voices join the chorus for a more educated nursing workforce, it's on nurses to heed the call. Patients' needs are becoming increasingly complex, and because three leading studies linked higher education to decreased mortality rates, employers are more likely to hire a nurse with a BSN degree. Therefore, if you're searching for a job or plan to change employers in the near future, a BSN degree may be what it takes to get in the door. Moreover, employers may require associate degree nurses to go back to school to meet the challenges of practice.
The BSN degree offers personal rewards. More than just meeting employer expectations, RNs, who return to school, are finding that the degree changes their perspective on nursing and raises their potential in practice. Due to heightened thinking, reasoning, and questioning skills, BSN RNs are better prepared to see the big picture. ADNs are skilled and knowledgeable practitioners, but the BSN degree will foster growth and development, leading nurses to become effective agents of change and patient advocates.
The Magnet Recognition Program promotes quality and excellence in patient care delivery in hospitals. Developed by the American Nurses Association, many hospitals seek to obtain Magnet status to demonstrate their commitment to quality care. Magnet hospitals are identifiable by their percentage of BSN prepared nurses, which exceeds the number of nurses with an associate's degree or diploma. One of the key goals of the program is to encourage the development of nurse practitioners through formal education and professional development programs. As a result, ADN nurses within Magnet hospitals are encouraged to return to school as part of the development process.
An educated nursing workforce benefits hospitals and the nurses themselves. However, patients are the primary beneficiaries of a nurse's advanced education. The expanding role of nurses incorporates care in non-traditional setting. A BSN prepared nurse can deliver care in communities and also educate populations on wellness and preventative measures to stay diseases. Future nurses also benefit. Currently, only 11 percent of nurses in Colorado hold a masters or doctoral degree. Colleges and universities need qualified faculty to educate future generations of nurses. As the existing educators approach retirement, there's a need for more experienced and educated nurses to take their place. A BSN graduate is more likely to continue on the path to a masters or doctoral degree provided that there's a path to a seamless continuation.
The proliferation of online programs and the seamless transition from the ADN to BSN degree through RN-to-BSN program remove the obstacles for continued learning. Moreover, a registered nurse may benefit from tuition reimbursement and other employer-provided incentives to pursue advanced nursing degrees. The flexibility of programs delivered in an online format is particularly beneficial to nurses who work in rural communities with no access to a local campus. Many employers are paying tuition upfront, offering flexible work schedules, and sabbaticals to facilitate nurses in their quest for higher learning. In the end, the higher salaries and increased opportunities are worth the investment of time and money.
Requirements for Enrollment in an RN to BSN Program
The RN-to-BSN program is designed for RNs who want to earn a BSN degree to enhance their knowledge and broaden their career opportunities. With many flexible online options available in Colorado, RNs can enroll and balance their work and life commitments. The curriculum fosters the development of evidence-based research and leadership/management skills. Students also gain a deeper insight into contemporary health care challenges, including Health Care Information Systems, and Quality Improvement.
Admission to the program requires an associate's degree in nursing or a diploma in nursing from an accredited program. Applicants also need an unencumbered license to practice as a Registered Nurse (RN) in the United States.
Other requirement for admission may include:
A minimum of 60 credit hours of non-nursing coursework that can be transferred to the program.
Completion of prerequisite courses.
A copy of the unencumbered nursing license.
A GPA of 3.0 or better – varies by school.
An official transcript of all college coursework.
Upon acceptance to the program, the student may need to complete a health history and physical exam to demonstrate physical ability to meet the program's objectives. A drug screen, criminal background check, and current AHA Basic Life Support for health care professionals may also be required. Registered nurses who graduated from a nursing program more than three years prior to the application may need to provide evidence of practice (at least one year).
The estimated cost the RN-BSN program for Colorado residents is $32,100 plus expenses for fees, books, and supplies.
Colorado RN to BSN Programs:
Alamosa, CO RN-BSN Programs:
Adams State University
208 Edgemont Boulevard, Alamosa, CO 81101
800-824-6494
Aurora, CO RN-BSN Programs:
American Sentinel University
2260 South Xanadu Way, Suite 310, Aurora, CO 80014
866-922-5690
Colorado Springs, CO RN-BSN Programs:
University of Colorado
1420 Austin Bluffs Parkway, Colorado Springs, CO 80918
719-255-8227
Denver, CO RN-BSN Programs:
Metropolitan State University of Denver
Campus Box 16 PO Box 173362, Denver, CO 80217-3362
303-556-2400
Regis University
3333 Regis Boulevard, Denver, CO 80221-1099
1-800-388-2366
University of Colorado – Denver
1250 14th Street, Denver, CO 80217
303-556-2400
Grand Junction, CO RN-BSN Programs:
Colorado Mesa University
1100 North Avenue, Grand Junction, CO 81501-3122
970-248-1020
Greeley, CO RN-BSN Programs:
University of Northern Colorado
501 20 Street, Greeley, CO 80639
970-351-1890