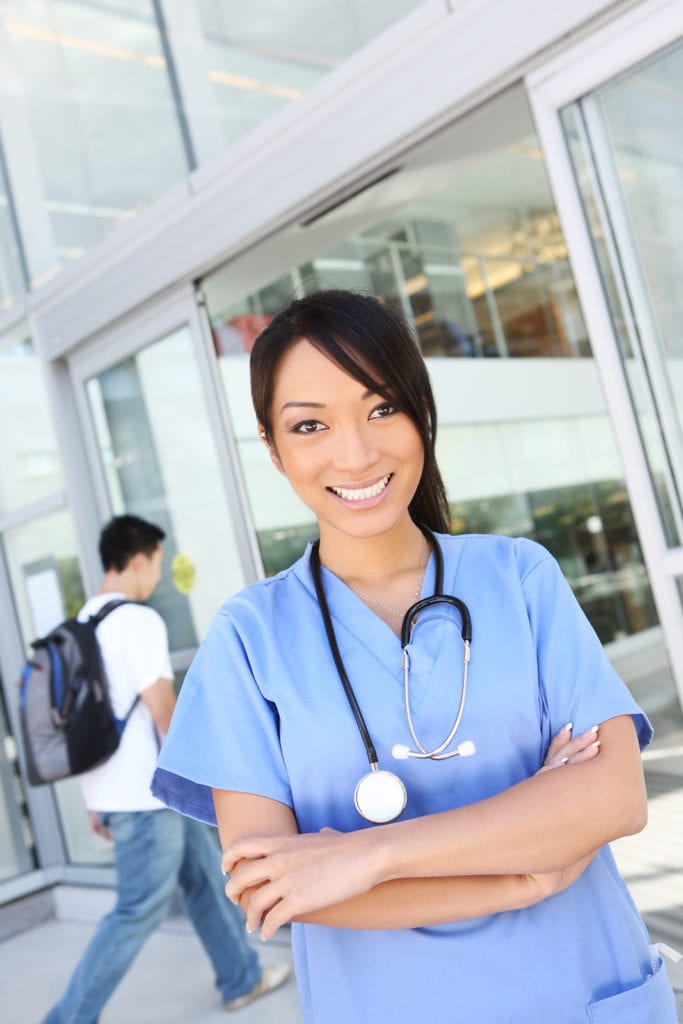 The overall outlook for nursing remains strong in spite of an uncertain economy. Registered nurses with an associate's degree manage to find jobs, with a few concessions, and may be unwilling to compromise their precarious positions by returning to school. However, advanced education, in the form of a BSN degree, may be just what RNs need in the evolving field of nursing. As the industry shifts into a new type of healthcare that demands more from nurses, it would be well for current RNs to reconsider their positions and move on to the career-broadening opportunities that a BSN affords.
The healthcare industry recognizes the importance of health promotion and prevention. Nurses working in the community to educate individuals and families is becoming a common trend. BSN education programs prepare students to deliver the type of education and care that communities need. In the traditional hospitals, ADN-prepared nurses struggle with the increasing complexities of patients' needs and are unable to make critical care decisions and utilize the advanced technology that governs practice today. Their clinical abilities may be exceptional, but they're overshadowed by their lack of leadership skills, professional judgment, and critical skills that will make them useful in non-traditional care settings.
Employer demands will influence nurses' decision to go back to school. Hospitals seeking Magnet status must provide documentation of the number of BSN-prepared nurses in the facility. With those requirements in mind, employers are apt to hire BSN graduates only and provide incentives, such as paid leave, tuition reimbursement, and flexible schedules to encourage existing employees to return to school.
Online programs, hybrid options, and traditional classes with flexible schedules make it easier than ever for a registered nurse to balance work, school, and family commitments. The RN-BSN curriculum is specially designed for registered nurses, building on their prior education and experience in the industry. With a full-time commitment, students can complete the degree requirements in 12 to 18 months.
Benefits of Progressing to a BSN Degree
The Institute of Medicine's report has a huge influence on the industry's preference for BSN-educated nurses. The Institute recommends that 80 percent of practicing registered nurses should have a BSN degree by 2020. In light of the recommendation, employers have been hiring nurses with a baccalaureate degree, making it harder for nurses with an associate's degree to find a job. Working nurses may be given a timeframe to upgrade their credentials to maintain employment. The rising tide of RN-BSN (ADN-BSN) degree programs at colleges and universities is a direct consequence of nurses needing advanced education. With more BSN graduates than ever before, it's a buyer's market for employers. RNs should pursue the highly skilled BSN degree to stay relevant and keep up with employer demands.
The experience and education provided by the associate's degree provide a solid foundation for the entry-level nurse. Upon that foundation, students will develop leadership, communication, and advanced practice skills. The newfound skills and insight that the training provides will help nurses establish a sense of pride in their accomplishments. Additionally, they'll have the confidence to take an active role in the workplace operation and the development of policies and procedures that positively impact the lives of new nurses, patients, and support staff.
In the nursing sector, as with other industries, credibility is everything. Hospitals want to improve their credibility, so they seek Magnet status to differentiate themselves from competitors. Employers, in turn, want credible employees who are willing to go the distance to provide the best care and service in the workplace. Earning a BSN degree will expand your employment opportunities and almost guarantee your survival in the industry. Employers will recognize and reward your commitment to evidenced-based practice and advancing technology. Moreover, employers will have confidence in your ability to work in communities and other non-traditional environments where you will educate others on preventative care and wellness promotion.
A bachelor's degree in nursing may not offer immediate financial benefits. In more than 30 percent of hospitals, BSN graduates earn salaries that are similar to nurses with an associate's degree. In time, the increased responsibilities and opportunities to lead teams will also lead to a pay raise – up to 25 percent more than other registered nurses.
Nursing associations encourage continued education for nurses. There's no limit to the direction a registered nurse can go. MSN and DNP education programs are the vehicles for upward mobility, but it all starts with the foundation that the BSN degree provides. Graduate level programs help nurses develop the skills, competencies, and insight for advanced practice positions and teaching roles at colleges and universities.
Requirements for Enrollment in an RN to BSN Program
Before choosing a school, it is important that you have a clear picture of the school's accreditation and what it means for your future. State Board approval is not enough as it only indicates that the school's curriculum meets the standards that make graduates eligible to take the NCLEX. Without accreditation from one of two national accrediting bodies, the Accreditation Commission for Education in Nursing (ACEN) and the Commission on Collegiate Nursing Education (CCNE), you'll end up with a degree that employers won't respect.
Accreditation also has immediate benefits as it opens the doors to federal funding and state entitlements designed for nursing students. In the long term, your BSN from an accredited school will make you eligible to pursue further studies at other accredited schools.
At Northern Arizona University and other recognized RN-BSN schools in Arizona, applicants to the program must be graduates from a nationally accredited associate degree or diploma program. The curriculum builds on the registered nurse's former education, delivering content online (or on campus in some cases) with clinical projects at community health facilities.
Prospective students should:
Meet the school's general admissions requirements.
Possess an associate's degree or diploma from a nationally accredited institution.
Meet the nursing department's requirements for enrollment in upper-level courses.
Have a passing grade of C and above on all transfer courses.
Have a cumulative GPA of 3.0 and above.
Submit a current resume or curriculum vitae.
Possess an active registered nursing license in Arizona.
Provide three letters of reference – professional and academic references.
Submit documentation of U.S. citizenship or permanent residency and a social security card.
Official transcripts of all college-level courses.
There may be limits on the number of courses a student can transfer to the program or a specific amount of credits that the student must complete to qualify for the BSN degree from the school of choice. Other admission requirements may apply, so check the school's website for specific details. Below is a list of RN to BSN programs in Arizona.
Arizona RN to BSN Programs:
Flagstaff, AZ RN-BSN Programs:
Northern Arizona University
South San Francisco Street, Flagstaff, AZ 86011
928-523-9011
Mesa, AZ RN-BSN Programs:
Upper Iowa University
1601 W. Main St., Mesa, AZ 85201
480-461-6790
Phoenix, AZ RN-BSN Programs:
Grand Canyon University
3300 West Camelback Road, Phoenix, AZ 85017
602-639-7500
Arizona State University – College of Nursing & Health Innovation
550 N. 3rd Street, Phoenix, AZ 85004
602-496-2644
Brookline College
2445 W. Dunlap Avenue, Suite 100, Phoenix, AZ 85021-5820
(602) 242-6265
Chamberlain College of Nursing
2149 West Dunlap Avenue Phoenix, AZ 85021
602-331-2720