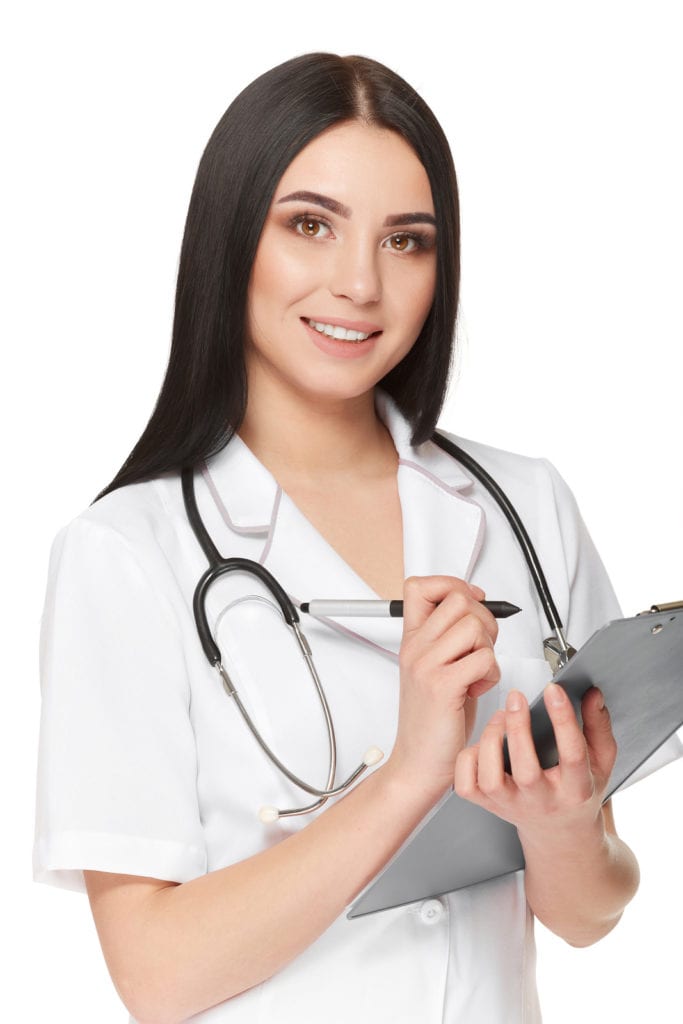 Do you need a bachelor's degree to become a registered nurse? Truly, there are multiple paths to entry-level nursing. In Mississippi, as in other states, graduates of the associate degree in nursing (ADN) and the bachelor of science in nursing programs are eligible to sit the NCLEX to practice as a registered nurse. Graduates of both programs hold the same titles and likely will perform the same duties in a hospital or other medical setting. That said, BSN graduate has a decided edge for those who might later want to advance their nursing career, assume leadership opportunities, and increase their chances of qualifying for positions in hospitals and other specialized settings.
The BSN degree has become the new standard for nursing practice ever since the Institute of Medicine recommended that 80 percent of nurses have the degree by 2020. Employers have a strong preference for BSN nurses, so the degree will open the doors that are otherwise closed to ADN graduates. Of the 2.7 million registered nurses in the United States, more than 69 percent hold a BSN degree. The steady growth in the BSN workforce means that the IOM's goal is within reach. The growth in the BSN workforce may be attributed to the proliferation of RN-to-BSN programs designed to take practicing registered nurses from the associate degree or diploma in nursing to the BSN degree. One report, titled, Trends in Supply and Education of the US Nursing Workforce, found an 86 percent increase in the number of RN-BSN graduates from 2009 to 2013. As more RNs earn the BSN, it will be more difficult for you to compete in the job market if you don't have a bachelor's degree.
The RN to BSN program builds on the student's prior learning and prepares them for a broader scope of practice. It takes into consideration the unique position of the registered nurse and facilitates online learning for those who cannot afford to attend a traditional on-campus program. The completion time for the program is approximately one to two years based on the student's prior education and degree requirements, which vary by institution. With such a convenient and seamless transition to the BSN degree, it's no surprise that more RNs are going back to school to get the degree.
Benefits of Progressing to a BSN Degree
In light of the growing complexities of health care delivery, a BSN is becoming more of a necessity than a luxury. The degree is essential for career advancement and helps nurses stay on top of rapid changes in health. RN-to-BSN programs ease the transition from an associate degree or diploma in nursing. Registered nurses who invest just 15 to 20 hours per week can complete the requirements for a bachelor's degree in nursing in just 12 months. While the program promises flexible online delivery, a customized curriculum, and an opportunity to balance work and study, it is important that you do not underestimate the dedication required to succeed in the program. Pursuing a BSN while you work is a major undertaking – it will require adjustments in your work and personal obligations. However, you should not let obstacles hold you back since nurses with a BSN or higher have the best opportunities for growth. Map out a schedule that works for you and focus on these key reasons why a BSN will enrich your career and practice of nursing.
Technology is now commonplace in the delivery of care and treatment and the management of almost every aspect of the health care system. Nurses use technology to screen incoming patients, create and update records, administer treatments, collaborate with other members of the patient care team, and make critical decisions in care. The role and use of technology have a prominent place in the nursing education programs especially at the level of the BSN. RN to BSN programs cover in-depth training in the use of technology in clinical decision-making. Students who enroll in the online program must have some familiarity with technology, to begin with, but by the conclusion of the program, they will have developed the confidence to embrace new technologies to improve positive patient outcomes.
Nurses know well the value of education. Continuous education is necessary in the light of the expanding role given to nurses at the bedside, in administration, management, education, and primary and specialty care. It is now seven years since the Institute of Medicine made a strong call for better education of nurses in its Future of Nursing report. The report outlined reasons why nurses needed to be educated beyond the associate's degree and recommended that at least 80 percent of the workforce should hold a minimum BSN by 2020. The fact that employers are indicating a strong preference for BSNs in help wanted ads and hiring practices indicate the power of the IOM's influence or the validity of their rationale for better-educated nurses. Those who pursue the BSN degree will maintain their longevity in a profession that has a lot of uncertainties.
No one can dispute the contributions that associate degree nurses make daily to the profession of nurses. They carry the bulk of bedside care. The length of the ADN program, as compared with the BSN, makes ADNs graduates a reliable solution to the problem of insufficient nurses. The American Association of Colleges of Nursing (AACN) recognizes that the ADN program has it roles in attracting adults to the profession and providing a path to nursing that doesn't involve years of study. However, the AACN clearly outlined the need for the BSN to prepare nurses for the substantial role they will play in the complex health care environment. BSN nurses are competent providers who are better equipped to work in non-traditional settings, such as preventative care, primary care, in-home care, and case management.
Opportunities for team leadership are abundant in clinical care. Ambitions nurses move up and they must be replaced but only by those who have prepared for just such as opportunity. All the experience in the world will not qualify a team member who does not have the right education. Enroll in an RN to BSN program to be ready when an opportunity arises. In Magnet hospitals and those preparing for Magnet designation, nurse managers must have a minimum BSN. If your goal is continuous advancement, then continuous education is a must, and it starts with a BSN degree, which will set the foundation for further study.
Advanced practice nursing is another opportunity to practice clinical nursing at its highest level. One of the primary requirements for advanced practice is graduate study and national certification. The market is ripe for those who have taken the initiative to complete rigorous training at the master's or doctorate level to prepare for advanced practice roles, such as nurse practitioners, nurse midwives, clinical nurse specialists, and nurse anesthetists. Nurse practitioners are especially valuable as they help to fill a widening gap in the delivery of primary care in rural and medically underserved areas. Those who complete the BSN program will have the foundational preparation necessary to succeed at graduate nursing programs.
Apart from these very real but general reasons for making the BSN a career goal, there may be a host of personal motivating factors. These include a desire to be a better nurse, to expand your knowledge of nursing, to develop the confidence in your abilities and skills, or just for the personal satisfaction of setting a goal and achieving it. There is a clear-cut relationship between a nurse's education and patient outcomes, according to a study conducted by the Robert Wood Johnson Foundation. Other later studies went on the confirm the validity of these findings as it was discovered that instances of infections, pressure ulcers, post-operative deep vein thrombosis, and post-surgical mortality decreased when the majority of the nursing team held a BSN degree or higher.
If fear is holding you back from undertaking this challenge that would change your practice and perception of nursing, you must evaluate the reasons for your fear and overcome them to reap the benefits that higher education will have on your career.
Requirements for Enrollment in an RN to BSN Program
Through the RN to BSN program, registered nurses are empowered to seamlessly progress beyond the associate's degree into the baccalaureate program. Nursing schools work with nursing organizations to create opportunities for academic profession for nurses, and the result is seamless educational opportunities for nurses to further their education and advance their careers.
The RN to BSN program is grounded in sound theoretical and practical principles to prepare nurses to meet the needs of a diverse population. Students are empowered to assume a leadership role or to practice in non-traditional settings. They also develop enthusiasm for lifelong learning, professional growth, and critical inquiry. Though much of the program is delivered online, students will have opportunities to work closely with professors who will use evidence-based teaching methods to meet students' unique needs.
At the conclusion of the program, students will be capable of communicating respectfully and working collaboratively with patients and members of the health care team, use information technology in clinical decision-making, advocate for clients, provide professional nursing care to various individuals and populations, and demonstrate commitment to the profession.
Admission to the RN-BSN program requires an associate degree in nursing, but some programs may accept nurses with a diploma in nursing that have completed and pass the NCLEX. An active RN license is also necessary for admission to the program.
Admission criteria:
An associate degree or diploma in nursing from an accredited institution
Completion of prerequisite courses from an accredited school. The applicant must have a minimum grade C for each course
Have a minimum cumulative GPA of 2.5
Provide evidence of active, unrestricted licensure to practice as a registered nurse in Mississippi
Official transcripts of all college coursework
The RN to BSN programs requires at least 62 credits of prerequisite coursework many of which would have been completed in the associate degree program. The prerequisite courses must be completed before entering the program.
Tuition for the RN-BSN program is $344.50 per credit at the University of Mississippi. The total cost of completing 12 or more credits is $4,134 for resident students. There may be a fee of $150 for distance learning. Institutional scholarships may be available. Mississippi State awards up to $4,000 per year to nurses who commit at least one year of practice in the interest of public health for each year of loan received – the scholarship has been halted, but you should check the Board for reinstatement. Scholarships and grants may also be available through the Mississippi Nurses Foundation.
Mississippi RN to BSN Programs:
Cleveland, MS RN-BSN programs:
Delta State University
Highway 8 West, Cleveland, MS 38733
662-846-3000
Clinton, MS RN-BSN programs:
Mississippi College
200 South Capitol Street, Clinton, MS 39056
601-925-3000
Columbus, MS RN-BSN programs:
Mississippi University for Women
1100 College Street, Columbus, MS 39701
662-329-4750
Hattiesburg, MS RN-BSN programs:
The University of Southern Mississippi
118 College Drive, Hattiesburg, MS 39406-0001
601-266-1000
William Carey University
498 Tuscan Avenue, Hattiesburg, MS 39401
601-318-6051
Lorman, MS RN-BSN programs:
Alcorn State University
1000 ASU Drive, Lorman, MS 39096-7500
601-877-6100