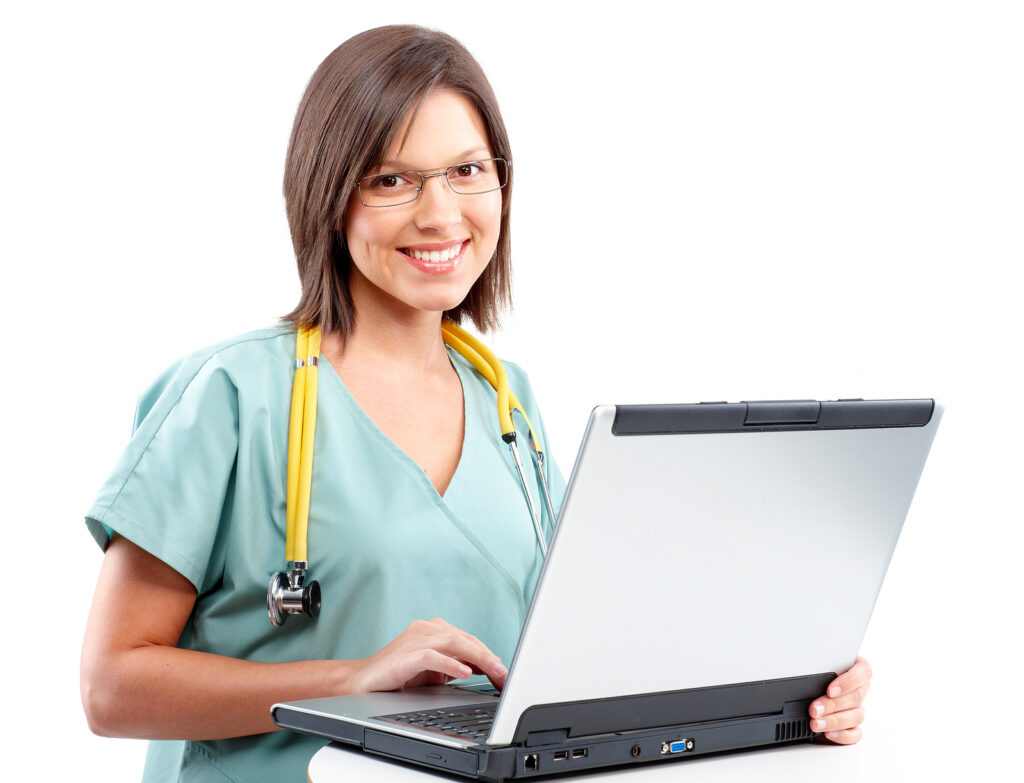 A career as a registered nurse not only offers high demand but excellent compensation for nurses. Nurses carry a great weight of responsibility and hold the lives of patients in their hands. As such the profession requires regulation from a Board of Nursing (Ohio Board of Nursing in Ohio). The Board outlines the educational requirements for nurses and determines who will obtain a license to practice. To date, the Board accepts both Associate Degree in Nursing and Bachelor of Science in Nursing for entry into the profession. Despite the calls to make the BSN the only option for entry, the ADN is still relevant as it prepares more nurses to fill demand in a shorter space of time. Graduates of the ADN program can transition seamlessly to a BSN degree through RN-to-BSN bridge programs.
Mercy College
Mercy College provides associate degree in nursing students with a strong foundation for a successful career in nursing. The program seeks to balance the development of critical thinking with compassion. The curriculum covers a broad theoretical base in nursing, related sciences, and general studies. Students will understand the role of the associate degree nurse and be able to practice in acute, long-term, and other health care settings. Coursework covered in the classroom will be replicated in a practical way during the clinical experiences.  Graduates will demonstrate the values, knowledge, and skills needed to integrate integrity and professional competence in their practice. They will be eligible to take the NCLEX-RN to function as managers of care in hospitals and other health care facilities. New students are admitted in the fall semester.
Program Outline
Semester credits: 66
Duration: 5 semesters
Course titles:
General education courses – Anatomy and Physiology I, English Composition I, MTH 104 or MRH 140, Anatomy and Physiology II, English Composition II, Introduction to Psychology, Microbiology
Core course – Introduction to the Profession of Nursing, Universal Self-Care Requisites I, Integration of Self Care Requisites I, Lifespan Psychology, Pathophysiology, Integration of Self Care Requisites II, Developmental Self-Care Requisites, Integration of Self-Care Requisites III, Transition to Practice, Clinical Practicum, Medical Ethics
Admission criteria:
Must be a high school graduate with a GPA of at least 2.7 or a GED recipient with a score of 570
Transfer students must be a high school graduate or GED recipient and have a minimum of 15 credit hours of college coursework from a regionally accredited college. A minimum GPA of at least 2.7 is required
Must have an ACT composition score of 21 with a score of 20 on the mathematics sub-test and a score of 19 on the scientific reasoning sub-test or SAT with a combined score of 1060 or above
Must have completed high school biology, chemistry with lab, and algebra or their college equivalents with a grade of C or better
Program Cost
Tuition and fees cost approximately $38,050. Other costs not included are books, uniforms, CPR certification, background check, immunizations, and health screen.
Website: https://mercycollege.edu/
Address: 2221 Madison Avenue, Toledo, Ohio 43604
Phone: 419.251.1313
NCLEX-RN Pass Rate: 84.50%
Hondros College of Nursing
The Associate Degree in Nursing program at Hondros College of Nursing is open to those who are new to nursing as well as licensed practical nurses looking to take their career to the next level. The program emphasizes advanced leadership and patient advocate concepts. Theoretical studies in a critical part of the program but students learn primarily by doing. Hands-on sessions will cover diagnostic testing, overseeing medical regimens, and functioning as a health educator to patients and families. Hard and soft skills include clinical judgment, leadership, accountability, delegating, discerning health care trends, critical thinking, advocacy, effective patient communications, and collaboration. Graduates will be eligible to apply for the NCLX-RN exam.
Program Outline
Quarter credits: 61
Advanced standing credits: 48
Clock hours: 1,530
Duration: 55 weeks
Course titles:
Core Courses – Anatomy and Physiology I, Critical Thinking for the Registered Nurse, Transition to Associate Degree Nursing, Anatomy and Physiology II, Concepts of Pediatric Nursing, Lifespan Development, Concepts of Mental Health Nursing, Algebra, Concepts of Nursing Care of the Reproducing Family, Professional Nursing Issues, Public Speaking, Concepts of Nursing Care of Diverse Populations, English Composition II, Concepts of Nursing care of the Adult I, Transition to Registered Nursing, Application of Clinical Judgment in RN Practice, Concepts of Nursing Care of the Adult II
Admission criteria:
Must be a US citizen or permanent resident of the United States
Submit official, un-expired government issued documentation  – driver's license, state ID, passport or proof of citizenship or permanent residency
Be at least 18 years of age or older at the start of the program
Complete and sign the application for admission and pay the application fee
Complete the Student Online Readiness Survey
Must be a high school graduate or recognized equivalent
Complete and sign the enrollment agreement
Attend an interview with an admissions representative – Ohio residents
Complete a criminal background check using electronic fingerprint check with National Background Check, Inc for an Ohio BCI and FBI check
Practical nursing applicants who have not graduated from Hondros College of Nursing Practical Nursing Program must have and maintain an active unencumbered PN license throughout the program and must have graduated from an approved practical nursing program – submission of a practical nursing program transcript is required
Program Cost:
Tuition costs $25,010. It does not include expenses for books, background check, uniform, and nursing supplies.
Website: h https://www.hondros.edu/index.html
Address: 1684 Woodlands Drive, Maumee, OH, 43537
Phone: 1-855-90-NURSE
NCLEX-RN Pass Rate: 71.59%
Athena Career Academy
Athena Career Academy provides licensed practical nurses with an excellent opportunity to earn their Associate of Science Nursing degree to become a Registered Nurse in just one year. Coursework includes general education courses and nursing courses. Applicants must have and maintain licensed practical nursing license throughout the program. Graduates must pass the National NCLEX Nursing Board Exam to practice as a registered nurse. The school has been approved by the Ohio Board of Nursing.
Program Outline
Clock hours: 1300
Duration: 12 months
Course titles:
Core Courses – PN-RN Transitions, Adult Nursing I, Promoting Psychological Health, Maintenance and Restoration, Adult Nursing II, Family Nursing, Advanced Nursing Care, NCLEX Readiness
Admission criteria:
Attend an informational meeting with an Admissions Representative
Submit an application for admission online
Attend a meeting with a Financial Aid Administrator to determine funding options
Submit a copy of Practical Nursing Transcript
Must have a current Ohio PN license – validated by the Program Director
Submit a copy of valid government-issued ID and social security card
Provide proof of American Heart Association BLS- Healthcare Provider CPR
Submit a report of a physical signed and dated by a physician or qualified medical representative
Complete a negative drug screen within 90 days of the program start date
Submit a record of immunizations – 2-step PPD, MMR, Hepatitis B, tetanus
Complete a BCI and FBI criminal background check and fingerprinting
Must sign an enrollment agreement.
Complete an online State of Ohio Disclosure Course.
Attend the orientation session.
Must have current season's flu shot and completed Coronavirus Vaccine Series
Program Cost:
The all-inclusive tuition includes books, materials, lab fees, supplies, uniform, and simulation lab training. The total cost is $23,960.
Website: https://www.athenacareers.edu/
Address: 5203 Airport Highway, Toledo, Ohio 43615
Phone: (419) 329-4075
NCLEX-RN Pass Rate: 58.70%
Owens Community College
The Associate of Applied Science Nursing program at Owens Community College prepares graduates to fill registered nursing positions in various health care settings. Students will complete some of the coursework on campus and complete clinical rotations in health care facilities and community agencies in the area. They will have opportunities to develop nursing skills in the school's state-of-the-art high fidelity simulation lab. Each module will require time int eh skills lab and the human patient simulator lab. Other opportunities for development will arise from participation in the Nursing Program Student Nurses Association. The SNA is actively involved in community services projects in Toledo and Finlay. Students must maintain an overall GPA of 3.0 or higher to participate int eh Honor's Society for Nursing and the community education project. Graduates are eligible to apply to take the NCLEX to become a registered nurse.
Program Outline
Semester credits: 65-66
Duration: 4 semesters
Course titles:
Core Courses – Basic Nutrition, Anatomy and Physiology, Fundamentals of Computing, Intro to Nursing Concepts, Language of Medicine, Anatomy and Physiology II, General Psychology, Nursing Concepts Across Lifespan, Microbiology & Immunology, Composition I, Adult Health Concepts, Introductory Statistics, Principles of Ethics, Complex Health Concepts, Applied Concepts for Nursing Practice
Admission criteria:
Submit a completed application for admission to Owens College
Submit a completed Request for Health Evaluation through the student Owens Ozone Account
Submit official high school transcript and college or university transcript if applicable. Transcript must be sent directly to the Owens Community College Records Office
Submit ACT or SAT scores
Provide documentation of completing one full year or high school level biology or Anatomy and Physiology I at Owens Community College or a college biology course equivalent to BIO 211 with a grade of C or better
Provide evidence of completing one full year of high school level chemistry or Principles of Chemistry (CHM 095) or a higher-level college chemistry course with a grade C or better
Complete and pass TEAS on the first attempt
Program Cost:
Tuition costs $162.50 per credit hour for in-state students and $325 per credit hour for out-of-state students. Fees and expenses for books and supplies are not included.
Website: https://www.owens.edu/
Address: 30335 Oregon Road, Perrysburg, OH 43551
Phone: (567) 661-6000
NCLEX-RN Pass Rate: 84.29%