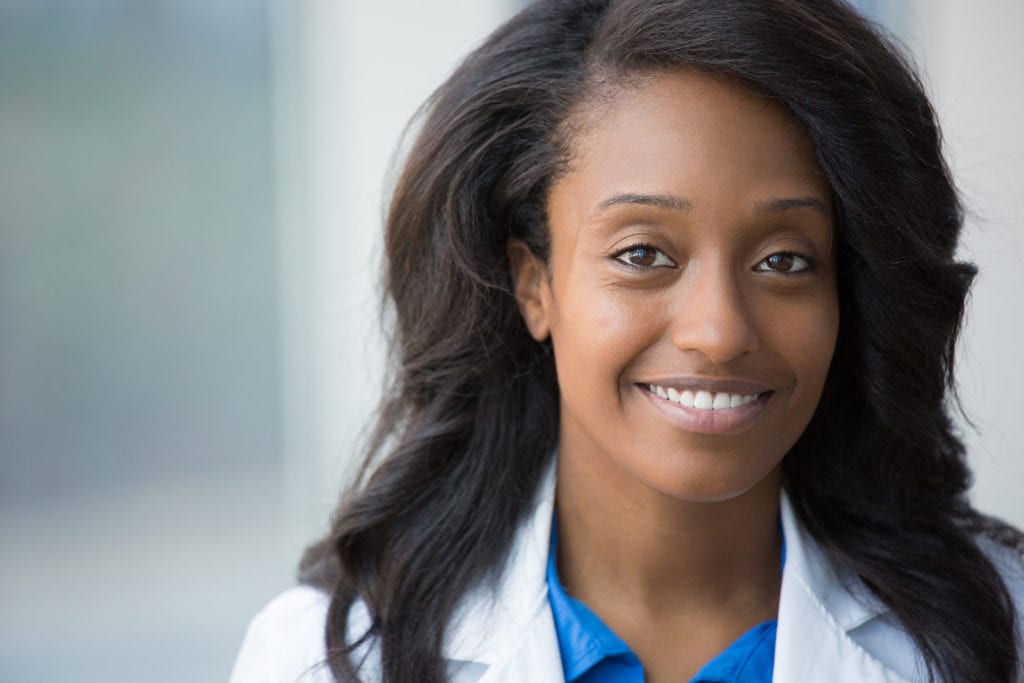 Widespread support for increasing the level of education for registered nurses is founded on studies reporting improved patient outcomes. The support of this measure from professional associations also serves to boost employer demands for BSN educated nurses. Numerous employers across Florida have already implemented hiring practices that favor BSNs. If the message wasn't clear before, it's clear now: To be ready for the future of nursing, you should plan on pursuing a Bachelor of Science in Nursing.
The increased educational requirements will not only reduce incidents of patient deaths and complications, but all reduce the number of patient falls and provide better surgical outcomes. Nurses with a BSN degree are shown to have better communication, critical thinking, and problem-solving skills. They're also better prepared to make diagnoses and evaluate interventions. From the employer's standpoint, a BSN-educated workforce will have the proficiency to meet the demands of today's complex care and collaborate with clinicians and other healthcare providers to use technology to deliver competent and safe care.
There are several routes to acquiring a BSN in Florida. The route you take will depend on your current level of education and skills.
LPN to BSN bridge programs are for existing LPNs who have some experience and educational background in the industry. The prior experience and education cuts the learning time to 2 to 3 years.
RN to BSN programs are designed for nurses with the ADN credential. Like the LPN, the RN receives credit for the courses completed in the ADN program and their experience. RSN to BSN programs are approximately 12 to 24 months.
The traditional BSN program is a four-year program that includes general education courses as well as core nursing courses. It is designed for persons with no prior background or education in nursing. Graduates of this program will take the NCLEX-RN to become a registered nurse.
Individuals with a degree in another field can transition to nursing with the fast-track or second-degree BSN program. Due to prior completion of the general education requirements, the second-degree student will complete the nursing courses within 2 years.
All graduates, with the exception of those enrolled in RN to BSN programs, will be required to take the NCLEX-RN to practice as a registered nurse.
Traditional BSN Programs
For nursing undergraduates, the traditional BSN program spans four years of general education and nursing courses. Freshman and sophomores complete approximately 65 hours of general education and prerequisite coursework in preparation for the core nursing courses. The students must then complete another 60 to 65 hours to meet the major requirements.
Nursing courses are developmental, meaning each course builds on the knowledge and skills acquired in the preceding course and on the non-nursing courses. Students must, therefore, follow the sequence of courses developed in counsel with a member of the faculty.
The curriculum is designed for students to build nursing competencies through classroom sessions and engaging clinical experiences in real-world environments. The clinical experiences take place in acute and long-term care facilities, which helps students develop critical thinking and clinical decision-making skills. Courses in humanities, sciences, and nursing focus on the promotion of health and prevention of diseases. Graduates will be prepared for success on the NCLEX-RN to work as registered nurses in various health care settings.
Other program outcomes include the understanding of the nursing process and its role in caring for individuals, families, and communities, the use of the research process and the translation of evidence-based findings in the delivery of health care, and the use of interpersonal communication and collaboration to ensure quality care across lifespan.
The enrollment requirements will depend on the institution, so it's important to check with the school's admission department for specific requirements.
A high school diploma or equivalency
A completed application to the school and nursing department
A GPA of 2.5 for prerequisite courses
Criminal background and health clearance
BLS for healthcare providers
A passing score on the school's entrance exam
Second Degree BSN
Accelerated second degree BSN programs are more intense than most students realize. Many students with a non-nursing degree are caught off guard by the intensity of the learning since prior undergraduate experiences are vastly different from the preparation involved in becoming a nurse. Students receive credit for the general education courses previously completed, so they may jump right into the core courses for the major. Apart from grasping the nursing concepts, students must develop leadership and critical thinking skills from the onset. Throughout the clinical experiences, which begin almost immediately, students are confronted with life-and-death decisions while caring for patients. Long, exhausting shifts are expected, but they're no excuse for missing the looming deadlines of numerous assignments outside the clinical experience.
An understanding of how the program works and how to prepare for it is the only way to eliminate surprises and avoid failure. It's possible that you'll have to give up commitments, such as full-time employment, as the course work and clinical requirements will be extremely demanding mentally, emotionally, and physically.
The admission criteria for a second degree BSN will include:
A baccalaureate degree in another discipline acquired at an accredited institution.
A GPA of 2.5 and over on previous college courses.
Prerequisite science courses – completed not more than 5 years before enrollment
Letters of recommendations attesting to your ability to complete the intensive program.
How Much Do BSN Programs Cost?
The approximate cost that a student accepted into a traditional BSN program pays to complete the program is $18,600 for Florida residents. For the accelerated option, the approximate cost is $12,800 for a resident student. Other fees and costs, such as books, health fees, clinical supplies, photo IDs, insurance, CPR, parking, lab fees, and application for state licensure and the NCLEX-RN are not included in the cost.
The estimated cost is based on full-time attendance and does not include the cost of completing prerequisite course requirements. For a clearer idea of the cost of the program, it is important to sit with a financial aid counselor who will work with you to calculate the total cost of attendance and identify sources of financial aid. Federal loans, grants, and scholarships are available for qualifying students.
Benefits of a BSN Degree
The generation of nurses today care for patients with complex conditions that were not seen by previous generations. They have to rely on their technical and critical thinking skills at every turn, and every decision means life or death for the patients they serve. The level of care, communication, collaboration, and critical thinking nurses must use can only be achieved by completing a BSN degree. That is the basic premise of professional nursing associations and employers. Pursuing a BSN degree will placate your employer, but there are very real benefits for you as well.
The BSN degree will expand your knowledge and competencies. Consider it an additional tool, a valuable one at that, in your nursing toolbox that will change your life and your patients' lives. Just take a look at the job postings online and in your local newspaper, and you'll see a BSN degree listed as a requirement for almost all the clinical job postings. Employers know the benefits of a BSN-educated nurse, and they plan on putting their additional skills to work. Also, a BSN degree is linked to better patient outcomes, which is something every employer wants.
Career opportunities exist for nurses with a BSN degree that are not available for those with an ADN degree. While a traditional hospital job appeals to many, if you want to work in a highly specialized unit, you'll most definitely need advanced education. Your BSN will also become your springboard for entry into a master's or doctoral degree program, which is essential for specialization as a nurse educator, researcher, or nurse practitioner.
Nursing is a dynamic profession, giving you the freedom to change paths through ongoing education. A BSN degree is essential to meet patients' changing needs in the complex healthcare environment. Your pursuit of knowledge will provide a sense of fulfillment and satisfaction in   this dynamic career.
Florida BSN Programs and NCLEX-RN Pass Rates
Ave Maria, FL BSN Programs:
Ave Maria University
5050 Ave Maria Blvd, Ave Maria, FL 34142
239-280-2500
NCLEX-RN Pass Rate: N/A
Boca Raton, FL BSN Programs:
Florida Atlantic University – BSN
777 Glades Rd, Boca Raton, FL 33431
561-297-3000
NCLEX-RN Pass Rate: 93.75%
Boynton Beach, FL BSN Programs:
Florida Career College
1743 Congress Ave, Boynton Beach, FL 33426
561-853-9940
NCLEX-RN Pass Rate: 52.63%
Coral Gables, FL BSN Programs:
University Of Miami
S Dixie Hwy, Coral Gables, FL 33124, United States
305-284-2211
NCLEX-RN Pass Rate: 95.08%
University Of Southernmost-Florida Coral Gables
178 Giralda Ave, Coral Gables, FL 33134
305-443-9654
NCLEX-RN Pass Rate: N/A
Cutler Bay, FL BSN Programs:
Fortis College
19600 S Dixie Hwy, Cutler Bay, FL 33157
786-345-5300
NCLEX-RN Pass Rate: 56.73%
Daytona Beach, FL BSN Programs:
Bethune-Cookman University
640 Dr Mary McLeod Bethune Blvd, Daytona Beach, FL 32114
386-481-2000
NCLEX-RN Pass Rate: 78.57%
Doral, FL BSN Programs:
West Coast University
9250 NW 36th St, Doral, FL 33178
786-501-7070
NCLEX-RN Pass Rate: N/A
Fort Lauderdale, FL BSN Programs:
Nova Southeastern University
3301 College Ave, Fort Lauderdale, FL 33314, United States
800-541-6682
NCLEX-RN Pass Rate: 88.03%
Fort Myers, FL BSN Programs:
Florida Gulf Coast University
10501 FGCU Blvd S, Fort Myers, FL 33965
239-590-1000
NCLEX-RN Pass Rate: 96.92%
Nova Southeastern University
3650 Colonial Ct, Fort Myers, FL 33913
239-274-6070
NCLEX-RN Pass Rate: 89.47%
Premiere International College
3632 Evans Ave, Fort Myers, FL 33901
239-454-5000
NCLEX-RN Pass Rate: N/A
Gainesville, FL BSN Programs:
University Of Florida
Gainesville, FL 32611
352-392-3261
NCLEX-RN Pass Rate: 94.29%
Hialeah, FL BSN Programs:
Florida National University
4425 W 20th Ave, Hialeah, FL 33012
305-821-3333
NCLEX-RN Pass Rate: 23.08%
Censa International College
3420 W 84th St #102, Hialeah, FL 33018
305-817-8800
NCLEX-RN Pass Rate: 25.23%
NCLEX-RN Pass Rate: 67.86%
Jacksonville, FL BSN Programs:
Chamberlain College Of Nursing- Jacksonville
5200 Belfort Rd, Jacksonville, FL 32256
904-251-8110
NCLEX-RN Pass Rate: 83.33%
Jacksonville University
2800 University Blvd, Jacksonville, FL 32211
904-256-8000
NCLEX-RN Pass Rate: 77.42%
University Of North Florida
1 University of North Fl Dr, Jacksonville, FL 32224
904-620-1000
NCLEX-RN Pass Rate: 90.00%
Lakeland, FL BSN Programs:
Florida Southern College
111 Lake Hollingsworth Dr, Lakeland, FL 33801
863-680-4111
NCLEX-RN Pass Rate: 100%
Southeastern University
1000 Longfellow Blvd, Lakeland, FL 33801
863-667-5000
NCLEX-RN Pass Rate: N/A
Lake Mary, FL BSN Programs:
ECPI University – Orlando
660 Century Point, Suite 1050, Lake Mary, FL 32746
407-562-9100
NCLEX-RN Pass Rate: 87.10%
Largo, FL BSN Programs:
Fortis College
6565 Ulmerton Rd, Largo, FL 33771
727-531-5900
Lauderhill, FL BSN Programs:
Carleen Home Health School
4200 NW 16th St, Lauderhill, FL 33313
954-476-9090
NCLEX-RN Pass Rate: 12.37%
Miami, FL BSN Programs:
Antigua College International, Inc
7500 NW 25th St, Miami, FL 33122
786-391-1167
NCLEX-RN Pass Rate: 50%
Mattia College
13926 SW 47th St, Miami, FL 33175
305-220-4120
NCLEX-RN Pass Rate: 25.00%
Management Resources College
550 NW 42nd Ave, Miami, FL 33126
305-442-9223
NCLEX-RN Pass Rate: 57.00%
College Of Nursing And Health Sciences At Barry University
11300 NE 2nd Ave, Miami, FL 33161
305-899-3000
NCLEX-RN Pass Rate: 69.23%
Florida International University
11200 SW 8th St, Miami, FL 33199
305-348-2000
NCLEX-RN Pass Rate: 89.47%
Hebron Technical Institute Of Health, Inc
160 NW 176th St, Miami, FL 33169, United States
305-493-1761
NCLEX-RN Pass Rate: N/A
Nova Southeastern University
8585 SW 124th Ave, Miami, FL 33183
305-275-2601
NCLEX-RN Pass Rate: 70%
Miami Gardens, FL BSN Programs:
Azure College of Nursing
1525 NW 167th St, Miami Gardens, FL 33169
305-751-0001
NCLEX-RN Pass Rate: 100%
St. Thomas University
16401 NW 37th Ave, Miami Gardens, FL 33054
305-625-6000
NCLEX-RN Pass Rate: N/A
Miami Lakes, FL BSN Programs:
Alexis Institute
4715 NW 157th St, Miami Lakes, FL 33014
(786) 657-2524
NCLEX-RN Pass Rate: N/A
Miramar, FL BSN Programs:
Chamberlain College Of Nursing, Miramar
2300 SW 145th Ave, Miramar, FL 33027, United States
954-885-3510
NCLEX-RN Pass Rate: 80.00%
Hosanna College Of Health, Inc.
6151 Miramar Pkwy, Miramar, FL 33023
954-544-3065
NCLEX-RN Pass Rate: 50.00%
Hosanna College Of Health, Inc
6151 Miramar Pkwy, Miramar, FL 33023
954-544-3065
NCLEX-RN Pass Rate: 50.00%
Orlando, FL BSN Programs:
Adventist University of Health Sciences
671 Winyah Dr, Orlando, FL 32803
407-303-9798
NCLEX-RN Pass Rate: 100%
Censa International College
5449 S Semoran Blvd #20A, Orlando, FL 32822
407-704-5226
NCLEX-RN Pass Rate: 25.93%
Miller's College Of Nursing
1830 N Main St, Orlando, FL 34744
407-846-3636
NCLEX-RN Pass Rate: 16.67%
University Of Central Florida
4000 Central Florida Blvd, Orlando, FL 32816
407-823-2000
NCLEX-RN Pass Rate: 96.51%
Palm Bay, FL BSN Programs:
Carleen Home Health
5275 NE Babcock St., Palm Bay, FL 32905
321-725-1515
NCLEX-RN Pass Rate: 0.00%
Pensacola, FL BSN Programs:
Pensacola Christian College
250 Brent Ln, Pensacola, FL 32503
850-478-8496
NCLEX-RN Pass Rate: 98.63%
University Of West Florida
11000 University Pkwy, Pensacola, FL 32514
850-474-2000
NCLEX-RN Pass Rate: 95.12%
Pompano Beach, FL BSN Programs:
Hope College Of Arts & Sciences
1200 SW 3rd St, Pompano Beach, FL 33069
954-532-9614
NCLEX-RN Pass Rate: 35.71%
Royal Palm Beach, FL BSN Programs:
South University
9801 Belvedere Rd, Royal Palm Beach, FL 33411
561-273-6500
NCLEX-RN Pass Rate: 89.47%
Sarasota, FL BSN Programs:
Keiser University – Sarasota
6151 Lake Osprey Dr, Sarasota, FL 34240
866-288-1781
NCLEX-RN Pass Rate: 100%
Tallahassee, FL BSN Programs:
Florida A&M University
1601 S Martin Luther King Jr Blvd, Tallahassee, FL 32307
850-599-3000
NCLEX-RN Pass Rate: 81.03%
Florida State University
600 W College Ave, Tallahassee, FL 32306, United States
850-644-2525
NCLEX-RN Pass Rate: 94.67%
Tampa, FL BSN Programs:
South University
4401 N Himes Ave, Tampa, FL 33614, United States
813-393-3800
NCLEX-RN Pass Rate: 75.61%
University Of South Florida
4202 E Fowler Ave, Tampa, FL 33620
813-974-2011
NCLEX-RN Pass Rate: 93.10%
University Of Tampa
401 W Kennedy Blvd, Tampa, FL 33606, United States
813-253-3333
NCLEX-RN Pass Rate: 100%
West Palm Beach, FL BSN Programs:
Carleen Home Health
4645 Gun Club Road, West Palm Beach, FL 33415
561-656-4720
NCLEX-RN Pass Rate: 50.00%
Palm Beach Atlantic University
901 S Flagler Dr, West Palm Beach, FL 33401
561-803-2100
NCLEX-RN Pass Rate: 91.89%