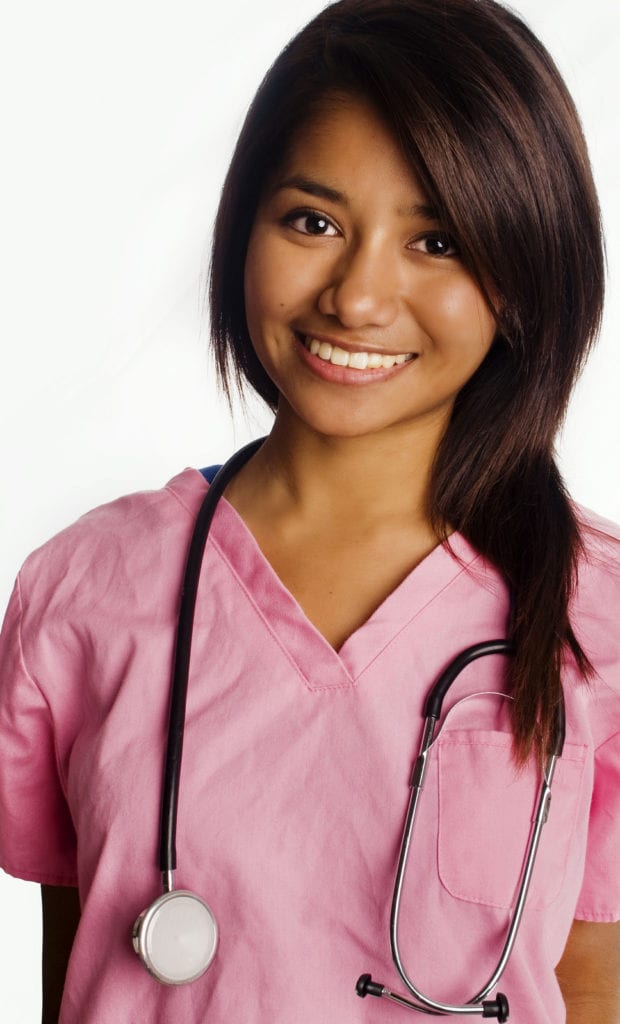 Professional nursing associations make continued calls for the Bachelor of Science in Nursing to become the entry level requirement for the profession, leading to heated debates among nurses and other interest groups. Nurses with an associate's degree can clearly demonstrate their superior clinical skills compared to BSN graduates. Their education and experience in the health care industry make them valuable to the patient care team. But the call for increased education is not about making a BSN nurse better than an ADN because ultimately they both do the same job, and, in most cases, earn the same salary. So why the fuss?
Increasing complexities in health care demand greater educational preparation for nurses who must execute a growing list of responsibilities. Shifts in health care, from hospital and in-patient settings to preventative techniques taught in the community require nurses to practice in multiple settings in areas that are far-removed from the hospital setting. Registered nurses in these settings must work independently, making clinical decisions, managing cases, supervising unlicensed aides, and providing direct bedside care. They educate patients and their families on specific treatments and teach them the importance of adopting a healthy lifestyle to prevent disease. The weight of responsibilities that fall upon the shoulders of a registered nurse requires not only advanced education but lifelong learning to keep up with the increasing complexity of patient care. As patient needs change, nurses must also study to keep current with industry practices to better meet those needs.
BSN programs emphasize training in management, leadership, community care, and wellness to prepare nurses for a leadership role. Graduates are prepared with extensive knowledge of disease prevention, risk reduction, and the promotion of wellness to serve the needs of patients, groups, and families in the community. ADN nurses have the clinical skills to excel in the hospital environment, but will need additional training to take a leading role in the community setting where the goal is to prevent diseases and reduce the severity and frequency of hospital admissions.
BSN-prepared nurses have the education, viewpoint, and leadership skills to work in non-structured settings and interact confidently with members of the public. As the industry makes a push towards preventative care to reduce cost, BSN educated nurses will have more career opportunities to work outside the traditional hospital environment.
The dilemma many ADN nurses face is whether to pursue the BSN degree. If you do it for the pay increase, you're in for severe disappointment as there's no difference in salary in the early years. But as your responsibilities and career opportunities increase, your salary will eventually go up. Nursing is a diverse profession, but only those with a BSN degree and higher can explore opportunities in specialized care within and outside the walls of the hospital. They can pursue professional certification in specialty areas that will expand their role as a registered nurse. BSN prepared nurses can participate actively or take a lead role in the provision, implementation, coordination, and management of patient care plans.
The BSN program also forms the foundation for graduate education, such as MSN, Ph.D., and DNP degrees. Online programs, fast-track programs, and flexible schedules make it easier than ever to attain a BSN degree without sacrificing your income or commitments. As the degree increases your contribution to patient care, your employer may be more than willing to provide tuition reimbursement or similar benefit that will reduce your overall cost.
Requirements for Enrollment in an RN to BSN Program
Most RNs seeking admission to an RN to BSN program will have completed the pre-requisite requirements in the ADN program. If you did not complete the pre-requisite courses, the school might require that you complete the courses before granting admission to the fast-track BSN program. All pre-requisite course requirements will have to be completed at an accredited institution to be eligible for transfer.
The RN to BSN program builds on students previous knowledge and experience to reduce the time it takes to earn a BSN degree. In some programs, registered nurses with a current, unencumbered license may be awarded up to 80 credit hours for previous work and education.
Prospective students must complete an application for admission, pass an interview with a school's representative, and supply supporting documents for consideration. Submit your information early as admission is a competitive process.
Program administrators will look for candidates with the following qualifications:
An ADN degree or nursing diploma from an accredited institution.
A cumulative GPA or 2.5 or more.
A current unencumbered license to practice as a registered nurse in Florida. Students must maintain an active license throughout the program.
Medical clearance and proof of insurance.
A nursing resume and personal statement.
Students accepted on a provisional basis must provide proof of malpractice insurance, two professional references, CPR certification, complete a criminal background check with no disqualifying conditions, submit to a 10-panel drug screen, and provide proof of up-to-date immunization.
Each school has specific policies for selecting students, so consult with an admissions specialist for current enrollment requirements. The following list of RN to BSN programs in Florida provides a good starting point.
Florida RN to BSN Programs:
Boca-Raton, FL RN to BSN Programs:
Florida Atlantic University
777 Glades Rd, Boca Raton, FL 33431
561-297-3000
Bradenton, FL RN to BSN Programs:
State College of Florida
5840 26th St W, Bradenton, FL 34207
941-752-5000
Coral Gables, FL RN to BSN Programs:
University of Miami
S Dixie Hwy, Coral Gables, FL 33124
305-284-2211
Daytona Beach, FL RN to BSN Programs:
Bethune-Cookman University
640 Dr Mary McLeod Bethune Blvd, Daytona Beach, FL 32114
386-481-2000
Fort Lauderdale, FL RN to BSN Programs:
Nova Southeastern University
3301 College Ave, Fort Lauderdale, FL 33314
800-541-6682
Fort Myers, FL RN to BSN Programs:
Southwestern State College
8099 College Pkwy, Fort Myers, FL 33919
239-489-9300
Hialeah, FL RN to BSN Programs:
Florida National University
4425 W 20th Ave, Hialeah, FL 33012
305-821-3333
Jacksonville, FL RN to BSN Programs:
Florida State College at Jacksonville
101 West State Street, Jacksonville, FL 32202
904-633-8100
Lakeland, FL RN to BSN Programs:
Florida Southern College
111 Lake Hollingsworth Dr, Lakeland, FL 33801
863-680-4111
Miami, FL RN to BSN Programs:
Barry University
11300 NE 2nd Ave, Miami, FL 33161
305-899-3000
Florida International University
11200 SW 8th St, Miami, FL 33199
305-348-2000
Miami Dade College
300 NE 2nd Ave, Miami, FL 33132
305-237-3000
Mattia College
13926 SW 47th St, Miami, FL 33175
305-220-4120
New Port Richey, FL RN to BSN Programs:
Rasmussen College
8661 Citizens Drive, New Port Richey, FL 34654
727-942-0069
Niceville, FL RN to BSN Programs:
Northwest Florida State College
100 E College Blvd, Niceville, FL 32578
850-729-5397
Orlando, FL RN to BSN Programs:
Medtech Online
1900 N Alafaya Trail #100, Orlando, FL 32826
407-434-8700
Adventist University of Health Sciences
671 Winyah Dr, Orlando, FL 32803
407-303-9798
University of Central Florida
4000 Central Florida Blvd, Orlando, FL 32816
407-823-2000
Sarasota, FL RN to BSN Programs:
Keiser University
6151 Lake Osprey Dr, Sarasota, FL 34240
866-288-1781
St Petersburg, FL RN to BSN Programs:
St. Petersburg College
13489, 6605 5th Ave N, St Petersburg, FL 33733
727-341-4772
Tallahassee, FL RN to BSN Programs:
Florida Agricultural and Mechanical University
1601 S Martin Luther King Jr Blvd, Tallahassee, FL 32307
850-599-3000
Tampa, FL RN to BSN Programs:
The University of Tampa
401 W Kennedy Blvd, Tampa, FL 33606
813-253-3333
University of South Florida
4202 E Fowler Ave, Tampa, FL 33620
813-974-2011
West Palm Beach, FL RN to BSN Programs:
Health Career Institute
1764 N Congress Ave, West Palm Beach, FL 33409
561-586-0121