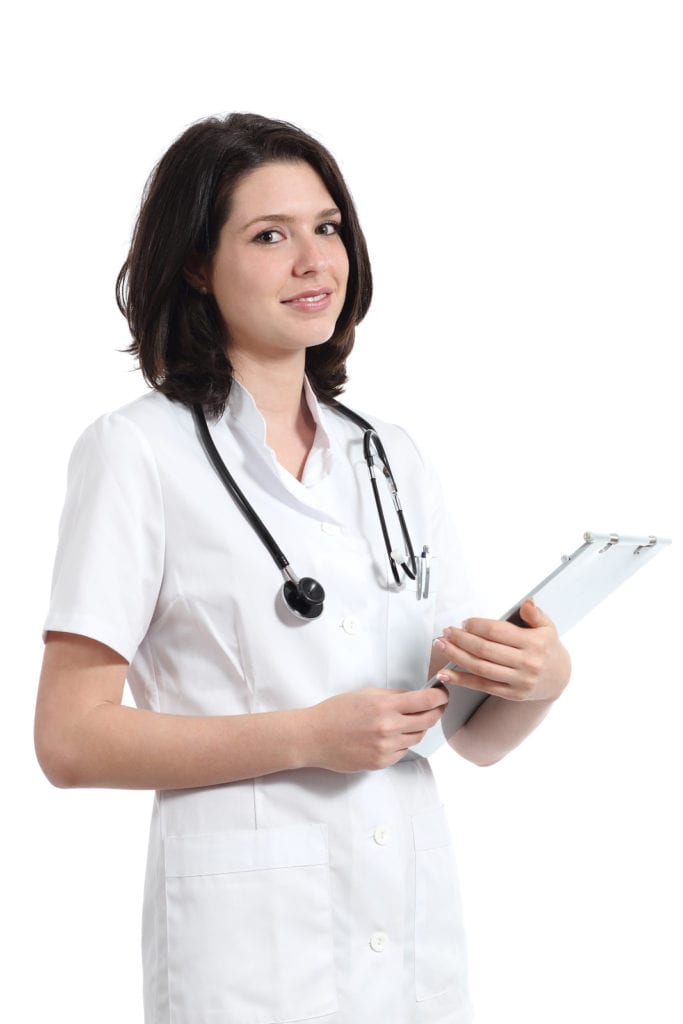 As the baby boomer generation cruises into retirement, there will be a growing need for more nurses. Current nurses need more education, and MSN degree programs will play a critical role in providing it. The advanced degree is valuable for nurses to develop expertise in advanced nursing practice, nursing education, or nursing administration. The number of registered nurses with a BSN degree who seek out advanced training is on the increase, due in part, to the increasing complexities in the delivery of healthcare. Another reason for the sudden rise in enrollment in MSN programs is the shortage of qualified faculty to teach up-and-coming nurses. BSN-prepared nurses are now four times as likely to pursue a master's degree to qualify for a role in educating the future generation of nurses.
There will be increased demand for master's program. More specifically, a demand for programs that will give existing nurses the flexibility to advance their education without compromising their current employment. The flexible schedules offered by Florida's colleges and universities provide just the incentive nurses need to continue learning. Online and hybrid options are also attractive to those who need to maintain the work, life, school balance.
Specialized Learning
Today's nursing jobs require the specialized training developed in a master's degree program. The MSN degree is often the next step for those who want to advance their career into a specialized area of nursing. Before enrolling in an MSN program, you must determine an area of specialty to develop a strong skill set in the designated area.
The program builds upon the foundation supplied by the bachelor of science in nursing. As a student, you'll develop expertise in nursing administration, nursing education, or advanced practice nursing, which will give you increased proficiency, accountability, and leadership in the healthcare environment.
Most students can complete the MSN degree program in two years. Some programs are joint degree programs, offering students the opportunity to earn an MSN degree with a master's degree in another discipline, such as business administration, public health, or healthcare administration.
Applicants must have a current license as a registered nurse and hold a BSN degree from an accredited institution. Some schools also specify a minimum GPA score and relevant work experience.
Like other degrees in nursing, there are several pathways to earning an MSN degree in Florida.
RN to MSN: Schools such as the University of Central Florida offer an RN to MSN option that is designed for registered nurses to expedite the MSN degree. Applicants must possess an ADN degree with an above average performance in undergraduate work. Students complete the BSN degree requirements alongside graduate-level courses and eventually qualify for formal admission to the MSN program – after meeting all the admission requirements.
Direct Entry MSN: The University of Tampa and the University of West Florida enroll students with an existing bachelor's degree in the MSN program. Registered nurses complete the degree requirements in 2 years as they cover training in a specialized area of their choosing. According to the UT requirements, students must hold a baccalaureate degree from a regionally accredited college or university and have a minimum of one year's experience in direct care. Credits older than 7 years will not be available for transfer.
Post-Master's Certificate: RNs with an MSN degree can earn an additional credential in another specialty by enrolling in any one of Florida's MSN programs. Since the RN will focus on an area of specialty, the duration for the completing the requirements is generally one year.
Graduates of the nurse practitioner track are prepared to provide comprehensive primary care to patients of all ages, ethnicity, and cultural backgrounds in a variety of healthcare settings, including those in underserved areas. The nurse educator track prepares graduates to teach undergraduate nursing students or to educate and develop new staff in hospitals and other healthcare organizations. Core courses precede instruction in specialized areas and includes development in health promotion, health policy, scientific principles, methodology, research, communication, professional issues, and knowledge generation and validation in advanced practice.
All graduates will be equipped to provide primary health care and education in health promotion and disease prevention for positive patient outcomes. They will also develop collaborative relationships with other members of the healthcare team, function as expert clinicians, translate research findings to improve health care delivery, foster change within the profession, and practice within the ethical principles of advanced practice.
Basic requirements for enrollment in the program:
Official college transcript
Personal statement
Résumé or curriculum vitae
A completed application and application fee
Two letters of reference
Current licensure as a registered nurse
A minimum of one year's nursing experience
Completion of prerequisite courses
How Much Do MSN Programs Cost?
The prevalence of online MSN program makes advanced education available to those who cannot make it to a traditional campus. Another added benefit of online programs is the reduced cost of the attendance. Tuition is lower, and students also save on the cost of travel, course materials, school fees, parking, and textbooks. For those enrolling in a traditional program, the cost of tuition in Florida is approximately $540 per credit hour plus student health fee, student service fee, lab fee, orientation, application fee, student ID fee, parking, textbook, uniform, and course supplies.
Graduate students can apply for some form of financial aid via scholarships, grants, and loans. Applicants for aid must be a U.S. citizen or permanent resident. Veterans and disabled students may be eligible for some form of aid.
Florida residents can apply for the Florida League for Nursing Research Grant. Qualifying students will have a current license as a registered nurse and be a member of League in good standing. The grant is issued to those who plan to conduct nursing research. The FLN also provides scholarships to current members who plan to enroll in an MSN program. The candidate must complete a minimum 6 credit hours in an accredited program with a cumulative GPA or 3.0 or above and submit an essay and two letters of reference.
Benefits of an MSN degree
Earning your MSN is a strong career move as it opens the doors to excellent career opportunities. As a nurse practitioner, nurse anesthetist, or nurse midwife, you'll always be in demand and earn up to 40 percent more than you did as a BSN-prepared nurse. The plethora of online MSN programs makes it easier than ever to complete the degree requirements while you work.
With you MSN degree, you'll distinguish yourself as a qualified candidate for positions in management or teaching, attain the best job opportunities, and be prepared for further education at the DNP or Ph.D. level. MSN graduates are also eligible for state board certification as an advanced practice nurse to use their intellectual transformation to meet the changing needs of their community.
As the healthcare industry recognizes a huge demand for specialty nurses, such as midwives, anesthetists, and practitioners, there's never been a better time to pursue your MSN degree. The Bureau of Labor statistics predicts excellent career prospects for nurses and the profession will have a faster than average employment growth in the coming years. According to the Bureau, there were 6,990 nurse practitioners employed in Florida in 2014 who earned an average of $92,530 a year.
Begin your studies now and land your dream job in just a few years. Check out the list of the best MSN programs in Florida below.
MSN Programs Florida
Boca Raton, FL MSN Programs:
Florida Atlantic University
777 Glades Rd, Boca Raton, FL 33431
561-297-3000
Coral Gables, FL MSN Programs:
University of Miami
S Dixie Hwy, Coral Gables, FL 33124
305-284-4443
Fort Lauderdale, FL MSN Programs:
Nova Southeastern University
3301 College Avenue, Fort Lauderdale, FL 33314
800-541-6682
Fort Myers, FL MSN Programs:
Florida Gulf Coast University
10501 FGCU Boulevard South, Fort Myers, FL 33965
239-590-1000
Gainesville, FL MSN Programs:
University of Florida- College of Nursing
1225 Center Drive, Gainesville, FL 32611
352-273-6400
Jacksonville, FL MSN Programs:
Florida State College
101 West State Street, Jacksonville, FL 32202
904-633-8100
University of North Florida
1 UNF Drive, Jacksonville, FL 32224
904-620-1000
Lakeland, FL MSN Programs:
Florida SouthernCollege
111 Lake Hollingsworth Drive, Lakeland, FL 33801
863-680-4111
Miami, FL MSN Programs:
Florida International University
AHC 3, 11200 Southwest 8th Street, Miami, FL 33199
305-348-7703
Miami Shores, FL MSN Programs:
Barry University
11300 Northeast 2nd Avenue, Miami Shores, FL 33161
305-899-3000
Orlando, FL MSN Programs:
University of Central Florida
12201, Research Parkway, Suite 300, Orlando, FL 32826
407-823-2744
Pensacola, FL MSN Programs:
University of West Florida
11000 University Parkway, Pensacola, FL 32514
850-474-2000
Tallahassee, FL MSN Programs:
Florida Agricultural And Mechanical University
1601 S Martin Luther King Jr Blvd, Tallahassee, FL32307
850-599-3000
Tampa, FL MSN Programs:
Jacksonville University- School of Nursing
9417 Princess Palm Avenue, Tampa, FL 33619
855-300-1472
University of South Florida
12901 Bruce B. Downs Boulevard, Tampa, FL
813-974-2011
University of Tampa
401 West Kennedy Boulevard, Tampa, FL 33606
813-253-3333
West Palm Beach, FL MSN Programs:
South University
University Centre, 9801 Belvedere Road, West Palm Beach, FL 33411
866-629-2902