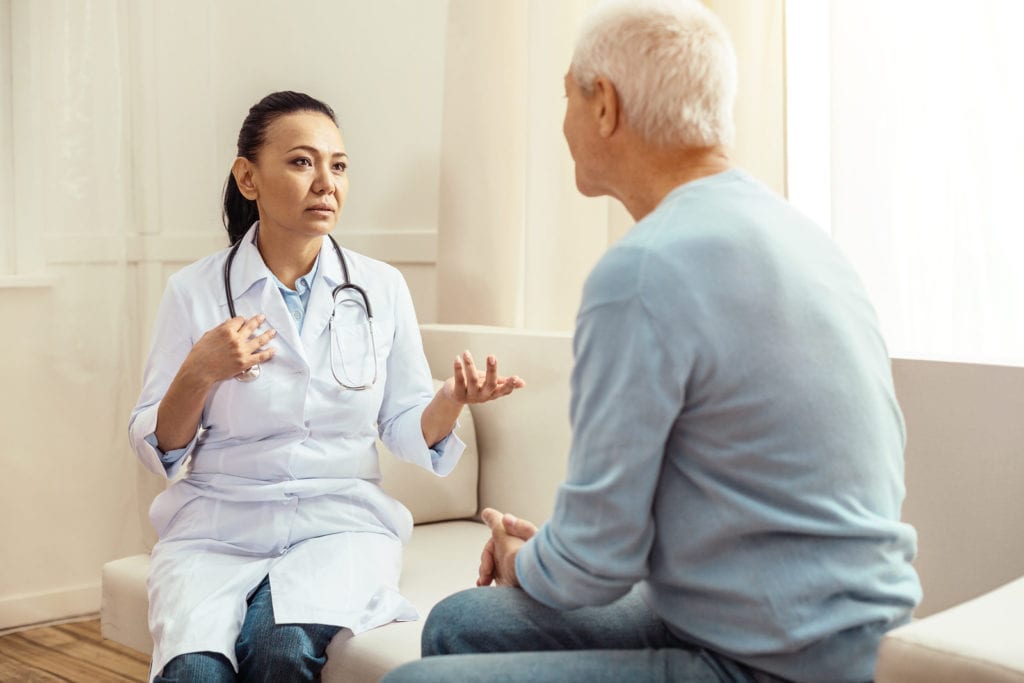 The increasingly complex health care industry requires nurses with advanced clinical, critical thinking, communication, collaboration, and technological skills. A Bachelor of Science Degree in Nursing will empower nurses to provide the highest possible care, advance their studies, and map out a career path without limits. The BSN curriculum aims to provide students with critical thinking and leadership skills as well as an understanding of advanced nursing concepts. It is for this and other reasons the program is highly recommended by the Institute of Medicine. In a 2010 report, The Future of Nursing, the Institute made a strong call for 80 percent of the nursing workforce to hold a BSN degree by 2020.
Apart from developing the confidence to practice as a registered nurse, BSN graduates can also earn more than graduates of the associate degree in nursing program. With some experience, they can earn more than $77,800 as they take on more responsibilities. Moreover, BSN nurses are more likely to secure a job in places that may be closed to nurses holding an associate's degree. Due to the complexity in care and the requirements of the Magnet recognition program, hospitals have demonstrated a strong preference for BSN nurses who have strong leadership and critical thinking skills.
According to the United States Bureau of Labor Statistics, employment for registered nurses is expected to increase 15% from 2016 to 2026. The positive outlook bodes well for all nurses and nurse graduates, but it is especially promising for BSNs as they will have a distinct advantage in the market.
Numerous published studies report BSN nursing teams have demonstrated greater proficiency in care and have better patient outcomes and lower mortality rates in post-surgical patients. Better patient outcomes are especially critical to employers as they're closely linked with Medicaid reimbursement.
Some aspects of nurses are only open to nurses holding a BSN degree. Access to the best jobs requires a BSN degree. Advanced practice roles, such as clinical nurse specialist, nurse midwife, and nurse practitioner, require a graduate degree and national certification. Those who have completed the BSN degree are more likely to enroll in a master's degree in nursing program and get on an exciting path to advanced practice, leadership, or administration.
Students who enroll in a BSN program must satisfy the requirements of the four-year degree. These include general education courses, elective courses, science requirements, and nursing courses that will give students a broader range of knowledge and the ability to think critically. To prepare students for success in various healthcare settings, the program will also explore public health, cultural sensitivity, management and leadership, and communication.
LPN to BSN: Licensed practical nurses who want to take their practice to the next level can apply for advanced placement in BSN programs to become a registered nurse. Those who complete the program will be eligible to take the NCLEX-RN for licensure as a registered nurse. While LPNs have the option to complete the requirements for an associate degree in nursing, the BSN degree will give them a competitive advantage in the job market, further studies, and career advancement. Admission to the program will be determined by the candidate's ability to meet the program's requirements and advanced placement will be based on an evaluation of transcripts. LPNs who graduated from an accredited program will complete the BSN as much as one year sooner than traditional students.
RN to BSN: RN-to-BSN programs build on the knowledge that nurses already have so they can have a bigger impact on the lives of patients and families. Graduates will be prepared to meet the demand for professional bachelor's prepared nurses. They will learn ways to expand their careers and understand that factors that impact cultural groups and influence the delivery of care. As nurses themselves, students will be to immediately apply the principles learned, including the use of evidence-based practice to improve outcomes in various settings and how to broaden their knowledge and skills during practice. Applicants to the program must have an associate's degree or diploma in nursing and an active registered nurse license.
Traditional BSN: The traditional BSN program enrolls students with no experience or education in nursing. Students will gain the knowledge and clinical skills that will enable them to become leaders in nursing and fill roles that specifically require a bachelor's degree including nurse manager, nurse leader, patient educator, or charge nurse. The coursework supports the development of a comprehensive view of patient care that will enable students to assume greater responsibilities in health care settings. Additionally, students will learn how to apply clinical reasoning, research, collaboration, evidence-based practice, and leadership skills to improve patient outcomes. During the clinical experience in various health care settings, students will demonstrate mastery of concepts in quality improvement, disease prevention, information management, and leadership. Graduates will be eligible to take the NCLEX-RN to work in hospitals, community care settings, ambulatory care centers, and long-term care settings. They may also choose to continue their education in the Master of Science in Nursing or the Doctor of Nursing Practice.
Fast-track BSN: The fast-track BSN offers adult holding a non-nursing baccalaureate or degree an opportunity to complete a nursing program is less time than it takes to complete the traditional BSN program. The curriculum is designed in such a way as to be completed in 12 to 18 months. Due to the accelerated nature of the program, students must demonstrate excellent time management skills, intellectual ability, and commitment to the schedule. The program is a blend of theory and hands-on learning experiences as students work with instructors to master the knowledge and skills needed to excel in nursing. The practical training requirements will be achieved through direct patient care experiences during clinical experiences and skills practice in simulation labs. After successful completion of 60 to 68 credits, graduates will be prepared for success on the NCLEX for Registered Nurses.
Traditional BSN Programs
The undergraduate BSN program gives adults the knowledge, skills, and professional values to successfully practice nursing in the complex health care system. The program typically requires full-time attendance and may be completed in four to five years. Through academic and clinical experiences in behavioral sciences, humanities, and the art and science of nursing, students will appreciate the complexities in delivering care across the life span.
Nursing courses might commence in the sophomore year, after the student completes the science, arts, humanities, and prerequisite courses. In the classroom, instructors will cover the nursing concepts and principles that will prepare them for the clinical courses. Topics of study include health assessment, nursing across lifespan, evidence-based health care, pharmacology, leadership, public health, policy in health, and current trends in nursing. At the conclusion of the pre-licensure program, students will receive a Bachelor of Science degree in Nursing and will be eligible for licensure as a registered nurse after passing the NCLEX-RN exam. Graduates will also have the foundational preparation to continue their studies to the master's or doctorate level.
Admission to the program requires:
A completed application – submitted before the published deadline – and non-refundable application fee
Submit all the required admission documents
Meet the prerequisite course requirements
Take the TEAS and achieve the minimum composite score
Meet the English Proficiency – for those who speak English as a second language
Submit evidence of work or volunteer experience in health – may strengthen your application
Provide a current CPR for Healthcare Providers Card
Two to three letters of recommendation – varies
Complete the health requirements – drug screen, immunization, and clean bill of physical and mental health
Criminal background clearance
The health and background check requirements will depend on the guidelines presented by the facility where the clinical experience will be completed. Criminal convictions will affect your ability to complete the clinical training requirements.
Second Degree BSN
For adults who possess a baccalaureate degree in a non-nursing field, the ABSN program will provide the opportunity to prepare for practice as a registered nurse in less time than it takes to complete the traditional BSN program. The core curriculum will cover 12 to 18 months of nursing courses to prepare students for success on the NCLEX for Registered Nurses. Since the program is fast track and intensive, full-time or part-time employment is not recommended. Based on an evaluation of transcripts, the administration department may require completion of prerequisite courses in science or nursing.
Enrollment requires:
A completed application – submitted before the deadline – and non-refundable application fee
Complete the general education, science, and prerequisite courses with a grade C or better
Submit official transcripts of all college courses directly to the registrar
Have a minimum cumulative GPA of 3.0 or above
Have a bachelor's degree from an accredited program.
How Much Do BSN Programs Cost?
Tuition for the BSN degree in Hawaii will depend on the total number of credits needed to complete the degree. Students enrolled in the RN to BSN and the ABSN program will complete the requirements in 12 to 18 months, which will cost less than completing the 4 to 5 years for direct entry students. The estimated cost of tuition for nursing students at the University of Hawaii is $6,877 per semester for 12+ credits. The cost does not account for the books, supplies, uniforms, and admission requirements.
Here's a list of Hawaii Board of Nursing approved BSN programs and NCLEX-RN pass rates.
Hawaii BSN Programs and NCLEX-RN Pass Rates
Honolulu, HI BSN programs:
Hawaiʻi Pacific University
1164 Bishop Street, Honolulu, HI 96813
(808) 544-0200
NCLEX-RN Pass Rate: 76.16%
Chaminade University
3140 Waiala Avenue, Honolulu, HI 96816
808-735-4711
NCLEX-RN Pass Rate: 75.86%
University of Hawai'i at Manoa
2528 McCarthy Mall, Webster Hall, Honolulu, HI 96822
(808) 956-8522
NCLEX-RN Pass Rate: 88.68%