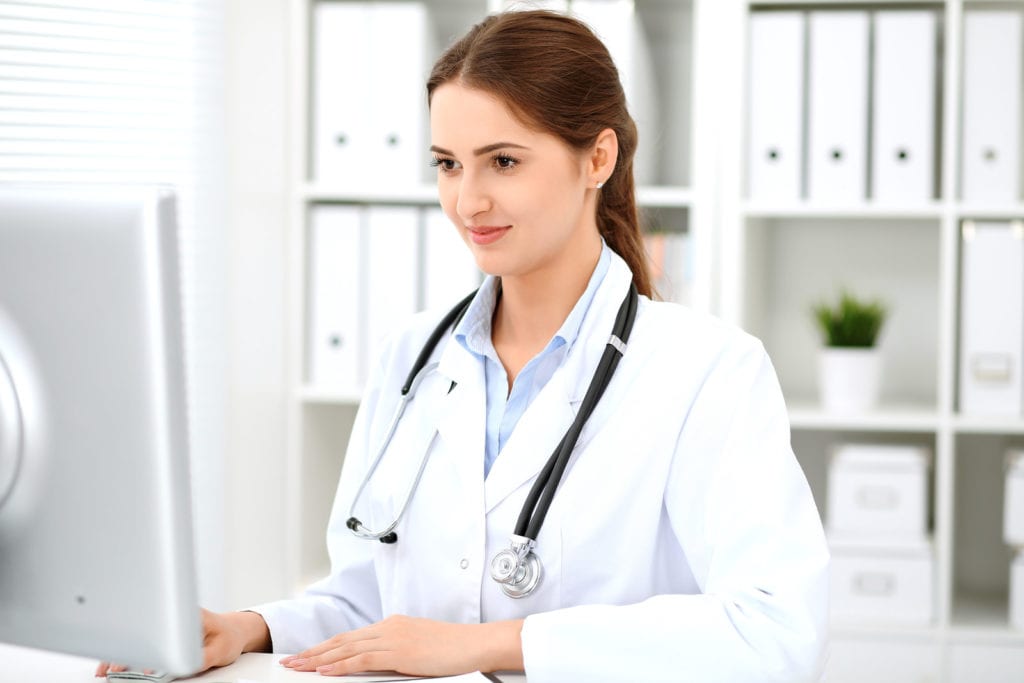 The volume and scope of nursing jobs are expanding daily. Nurses have a critical role in the health care process to meet the demands and reduce the cost of delivering care. In light of their role, nurses must consider the advantages and even the necessity of continued education. Conventional wisdom dictates that an associate degree in nursing (ADN) will suffice for those who plan to remain within the confines of bedside care. However, hiring trends reveal a growing preference for BSN nurses – even for those positions that involve bedside care. It is becoming increasingly obvious that a more advanced degree is essential for career growth.
Through the RN to BSN program, registered nurses will extend their skills to assume a role in care that exceeds that of an ADN prepared nurse. The BSN degree will take nurses a step closer to a graduate degree and an advanced practice role. Those who take advantage of the program to complete the BSN will see immediate returns on their investment, especially as more employers are requiring new and existing nurses to have a baccalaureate degree.
In a competitive job market, BSNs will potentially earn more, have diverse employment options, receive opportunities to lead, move out of bedside care to specialized areas in nursing, and are more likely to enter graduate studies. According to the United States Bureau of Labor Statistics, employment for nurses will increase 15 percent by 2026. Those with a BSN at minimum will have the best opportunities. In a survey conducted by the American Association of Colleges of Nursing, over 77% of employers indicated a strong preference for BSN nurses. As employers take their stand and prepare for the future of healthcare, it is integral for career-minded nurses to take the step towards the BSN degree before it becomes a requirement. Qualities like communication, compassion, empathy, organization, professionalism, and attention to detail are still vital to the role. But as a nurse's role expands to include care coordination, collaboration, and mentorship, the ability to delegate, plan, make decisions, apply research principles, and lead will be of even greater value.
RN-to-BSN programs are offered almost completely online, giving nurses the opportunity to study at their own pace. Flexible scheduling options and online delivery of content makes completing the BSN degree completely manageable even with the most demanding work schedule.
Benefits of Progressing to a BSN Degree
A BSN degree from a reputable institution will take your nursing career to the next level. Even if you have no aspirations of leadership or management, you should pursue the degree to leverage your experience and give your salary a boost. Moreover, the advanced training will provide the tools you need to deliver the highest quality care to improve patient outcomes and satisfaction.
It is often difficult for working RNs to see and understand the benefits of returning to school to obtain a BSN. Family commitments, work schedules, not to mention the cost of tuition are common deterrents for registered nurses. But in a world where patient safety and outcome are closely linked to a nurse's level of knowledge, going back to school is more a necessity than luxury.
Despite the widely publicized shortage of nurses, a few RNs are discovering that finding a job is not as easy as they thought. BSN graduates have a better chance of securing a job in almost every healthcare setting. Nurses with and without experience will widen their opportunities with a BSN degree in hand.
The role of nurses has changed dramatically since Florence Nightingale founded the first nursing school more than 150 years ago. Patients are suffering from more complex conditions than ever before. The health care system is faced with delivering consistent and high-quality care to meet patients' complex needs, and as the most active part of the workforce, as it relates to patient care, nurses must rise to the challenge. As the focus moves to proactive methods of patient care, nurses will work with patients, families, and communities to promote health, change behaviors, and foster self-care, which will not only help patients but reduce the burdens on the health care system. Nurses who continue their education on to the BSN and beyond are more productive and efficient and better prepared to care for patients in their own communities. They'll gain a broader perspective of their role as a nurse.
Educational improvement is critical to a nurse's future in the profession. Patients expect the best care. Successful nurses are committed to delivering the highest quality care and hold a strong sense of accountability. The desire to succeed will drive nurses to advance their education.
The Institute of Medicine proposed to increase the percentage of BSN nurses from 50 to 80 percent by 2020. While there are numerous reasons outlined, the mounting challenges of caring for an aging population and an overburdened health care system are the main considerations for putting forward the recommendation. In response to the IOM's recommendation, many employers are giving BSN-educated nurses first preference when it comes to hiring and promotions. Based on the current trends in hiring, the BSN may become mandatory for all nurses.
Nurses who complete the associate degree should be inspired to push to the next level. The BSN is the ticket to the exploration of more areas in nursing. As healthcare shifts from the hospital ward to community and in-home care, there will be greater demand for BSNs. So while the ADN is valuable for becoming a registered nurse, the BSN is essential for securing your future in nursing.
Through the RN to BSN program, RNs will receive the most comprehensive and in-depth preparation to improve the quality of care and pursue specialty nursing. The AACN, through the results of several studies, confirms that increase in nursing education is closely linked to higher quality care, better patient outcomes, and decreased mortality rates. BSN graduates have the critical thinking and decision-making abilities to assume positions in leadership or management. They will also have the foundational preparation to enroll in a master's or doctoral program to expand their horizons even more.
Nurses with a BSN earn higher salaries and more benefits. After completing the RN to BSN program, you can use the degree to your advantage to negotiate a higher salary or get ahead of other candidates for available promotions. Generally, ADN and BSN nurses earn similar salaries at the entry-level. However, the salary gap widens with experience. RNs who return to school to pursue the BSN degree will earn an average of $10,400 more than ADN RNs according to figures from Payscale.
Requirements for Enrollment in an RN to BSN Program
The RN-to-BSN program builds on the knowledge and skills covered in the associate degree program but provides a broader perspective of nursing. It will provide a more in-depth understanding of health promotion and disease prevention and cover new areas such as gerontology, population health, research practices, evidence-based practice, and psychiatrics.
Continuous education is critical for success in nursing as healthcare is continually evolving with new approaches to patient care. Advanced and specialized training is necessary for the delivery of quality care and evidence-based practice and will also garner respect from current and future employers.
Throughout the 12-month program, students may cover general education courses, critical thinking and decision-making, specialized nursing, ethics and policy, research, technology, and community health. The flexible online format lets working nurses take their education to the next level even as they balance work and life commitments. It effectively removes a major barrier to the BSN degree as it is readily available, convenient, and affordable.
Admission requirements are geared for the selection of candidates who are most likely to succeed in the program.
Admission criteria:
An associate's degree or diploma in nursing
A completed application and non-refundable application fee
Current licensure as a registered nurse and experience in practice
Completion of prerequisite courses with a grade C or above
A cumulative GPA of 2.5 or above on all undergraduate coursework
Two to three letters of recommendation
Official transcripts of all post-secondary coursework
Each university will determine the number of transferable credits based on an evaluation of your transcripts. Prerequisite requirements at the University of Hawaii at Manoa include natural science, social science, art/humanities, and literature, written communication, symbolic reasoning, physical science, pharmacology, statistics, and multicultural perspectives.
The estimated cost of tuition and fees for Hawaii residents is $6,877 per semester for 12+ credits.
Hawaii RN to BSN Programs:
Honolulu, HI RN-BSN programs:
University of Hawai'i at Manoa – School of Nursing and Dental Hygiene
2528 McCarthy Mall, Webster Hall, Honolulu, Hawaii 96822
(808) 956-8522
Kaneohe, HI RN-BSN programs:
Hawaii Pacific University – College Of Health And Society
45-045 Kamehameha Hwy, AC 226, Kaneohe, HI 96744
(808) 236-5808