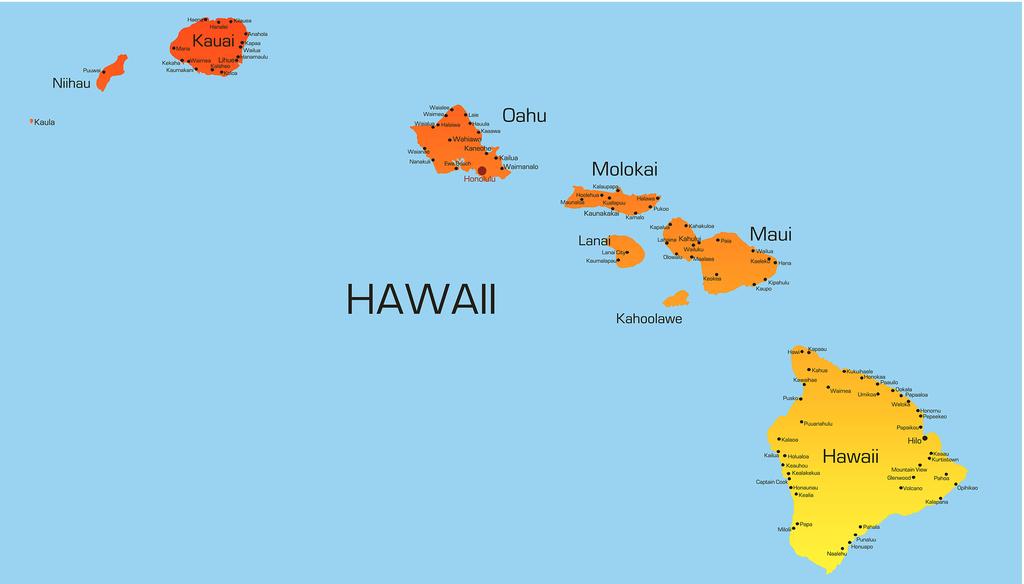 Nurses are always on hand to dress wounds, offer comfort, deliver babies, and simplify a physician's jargon. The need for nurses swings from one extreme to the next, but as a substantial segment of the workforce (80% according to the Hawaiian Employment Outlook) stands on the threshold of retirement, the sector will need a strategic plan to fill their positions. The AARP projects that the United States will have a shortfall of 1 million nurses by 2020. Though the Hawaiian workforce is 23,300 strong, the deficit is expected to reach 2,700 nurses by 2026. Nurses form a connecting link between doctors and their patients and families. More than that, they deliver the majority of the health care services that are essential to patient rehabilitation and restoration.
The associate degree in nursing program facilitates entry into nursing as graduates become eligible to take the NCLEX to become a registered nurse. While it covers the essentials that will equip students to practice within the confines of government regulations, manage patients' needs, and apply clinical skills to improve patient outcomes, nurses must have special characteristics to complement their technical and academic abilities. Successful nurses are emotionally stable, physically strong, and technologically savvy. They are patient-focused – though technology tends to dominate the interactions between nurses and patients. The ADN program helps adults get their feet wet in nursing, but increasingly complex patient needs demand a commitment to continued education at the baccalaureate or graduate MSN or DNP degree.
Hawaii Nursing Programs
Education Requirements
The ADN program is designed to prepare individuals with no previous nursing education for a career as a registered nurse. Full-time students can complete the curriculum in just four semesters. In addition to preparing students for success on the NCLEX exam, the career ladder format of the program will facilitate seamless progression to the baccalaureate degree. Moreover, students can take the certification exam for nurse aides, after the first semester, and the NCLEX for practical nurses, after the first year. These options are worthwhile for nursing students to gain experience in healthcare while they study. Students must complete 72 credits to graduate with the associate's degree.
Success in the program requires a strong background in science, math, and communication. Experience in direct care in a hospital, nursing home, or home health setting will also help students grasp some of the principles covered in the nursing program. Through theoretical instruction in the classroom and practical experience in a clinical setting, students will develop good communication, understand the laws that governing practice, critical thinking, and clinical judgment. They will understand the nursing process, how to use evidence-based practice to make clinical decisions, and express a commitment to lifelong learning and further career development.
Licensed practical nurses may apply for advanced placement and follow a sequenced learning experience that will enable them to further develop their nursing competence to assume a greater role in care. Upon acquisition of the degree, nurses will use their training to improve individual, family, and community health and wellness as they function in an entry-level role in hospitals, clinics, long-term care facilities, and other medical settings.
Eligibility Criteria
Kapiʻolani Community College accepts new nursing students in the Fall and Spring semesters. Interested persons must attend a nursing information session to learn about the nursing career pathway, the curriculum, admissions, and requirements for entry. Walk-in advising periods may be available for support and academic advising. It is important to complete all prerequisite courses with a grade C or higher before applying to the program. Prerequisite courses include chemistry, English, Human Development across Lifespan, math, psychology, anatomy and physiology lab and lecture, and microbiology.
Submit a completed application for admission
Complete the prerequisite courses with a grade C or higher
Complete the Test of Essential Academic Skills (ATI TEAS) with an adjusted individual total exam score of 78%
Submit transcripts of high school and post-secondary courses
Meet the health requirements – immunization, TB clearance, clean bill of physical and mental health
Attend a mandatory orientation session to prepare for entry into the program – the session will cover the books and fees required, uniforms, clinical supplies, and academic requirements
Meet the safety requirements for participation in the clinical experience – criminal background clearance, CPR certification
Complete the Free Application for Federal Student Aid (FAFSA)
Duration and Cost
At a rate of $128 per credit hour for tuition, Hawaiian residents can expect to pay $9,265 for tuition and books. The cost covers full-time students for four semesters and includes professional fees and liability insurance. The cost does not include expenses for completing prerequisite courses, co-requisite courses, and admission requirements such as TEAS testing. Nursing students must also budget for uniform, clinical supplies (watch with a second hand, stethoscope, blood pressure cuff), shoes, CPR certification, background check, and transport to the clinical site. Financial aid, grants, and scholarships may be available to help cover the cost of training.
Hawaii RN Licensure Requirements
A license issued by the Hawaii Board of Nursing is required for practice as a nurse in the State. Effective July 1, 2017, all applicants for licensure as a licensed nurse (LPN, RN, APRN, or Prescriptive Authority) must comply with the electronic fingerprinting requirements for a federal and State of Hawaii criminal history record check.
Licensure By Examination
Use the following instructions for filling a request for nurse licensing by exam:
Complete the Application for the Licensure Exam legibly in dark ink. Provide answers to all applicable questions and sign the application. The Board will return your application if it is incomplete.
Provide your social security number. It is required to verify your identity for licensing and ensure compliance with federal requirements for health care practitioners and Hawaii Revised Statutes.
Enclose the non-refundable initial fee of $40. Your check must be made out to Commerce & Consumer Affairs. A license fee will be due after passing the exam.
Request your official final transcript to be sent directly to the Board. The transcript must confirm the degree conferred.
Register for the NCLEX examination online at pearsonvue.com/nclex/ or by phone 866-496-2539.
The processing time for applications is approximately 2 to 3 weeks from receipt of submitting a complete application. Applications will remain open on file for two years. If you do not complete the licensure requirements within two years, your application will become void, and you'll have to submit a new application and fee.
Foreign Nurse Graduates
If you have successfully completed a nursing program in another country that is the equivalent to U.S. nursing education standards, you must:
Have your transcripts evaluated by the Commission on Graduates of Foreign Nursing Schools (CGFNS).
Have the CGFNS prepare one of the following: a Credentials Evaluation Service (CES) Full Education Course-by-Course Report or a Certification program (CEP) which will include an English competency exam, the CGFNS exam, and an education credentials evaluation.
Provide your CGFNS ID to the Board for your report to be accessed online for evaluation.
Licensure By Endorsement
If you have passed the NCLEX and hold licensure as a registered nurse in another state or jurisdiction, you may be eligible for licensure by endorsement in Hawaii.
The following information will help you to complete and submit the application to the Board:
Complete the Application for Licensure by Endorsement legibly in dark ink. Provide answers to all applicable questions and sign the application. The Board will return your application if it is incomplete.
Provide your social security number. It is required to verify your identity for licensing and ensure compliance with federal requirements for health care practitioners and Hawaii Revised Statutes.
Enclose the non-refundable licensure fee. Your check must be made out to Commerce & Consumer Affairs. The fee will be $234 if the license will be issued between July 1 of odd-numbered years and June 30 of even-numbered years. The fees are Application ($40), license ($36), Compliance Resolution Fund ($100), ½ renewal ($18), and the Center for Nurse Fee ($40). If the license is issued between July 1 of even-numbered years and June 30 of odd-numbered years, the fee will be $166.
Request appropriate documents from the original source if you answered "yes" to questions (3), (4), or (5) on the application.
Contact NURSYS through their website and request verification of your license if your state of licensure uses NURSYS to verify their licenses. The verification of licensure must include verification of your exam scores, education, and licensure. If the state does not use NURSYS, you must request your request for licensure along with the appropriate fee and have the verification completed directly with the Board.
Read and understand Hawaii State Nursing Laws and Rules.
Sign the Release of Information to a third party if an individual or agency is assisting you with the licensure process.
Note: Your application will be considered abandoned and will be destroyed if you do not make efforts to complete the licensure process for two consecutive years. Inform the Board, in writing, of any changes to your name or address.
Temporary Permit
A registered nurse holding an active license in another state may apply for a temporary permit in Hawaii to practice while the endorsement application is in process. Complete the following to process your temporary permit:
Complete the Application for Temporary for Nurse
Pay the temporary permit fee of $50
Submit the application for licensure by endorsement
Provide verification of a current US nursing license indicating the license expiration date
Submit a completed original Verification of Employment form. Your employer in Hawaii must sign the form
Provide proof of mailing the Verification of License form or NURSYS verification
The permit will be issued once, and the permit holder must practice nursing only for the employer indicated on the Verification of Employment form.
Renewal Requirements
Registered nurses licenses expire on June 30 of odd-numbered years. The Board makes renewal applications available 60 days prior to the expiration date. Licensees may collect an application at the Board's office or request a copy by mail. No nurse may continue to practice as a registered nurse if a license has lapsed. Online renewal is available only to nurses who have not had any disciplinary action pending or criminal convictions during the two years before the renewal date. The license renewal fee is $40.
Continuing Education Requirements for Hawaii RNs
Starting on July 1, 2017, registered nurses must complete one of the learning activity options to renew their licenses on June 30, 2019. The learning activity must be completed within the 2 years prior to renewal. Only one activity option may be completed in a biennium, and you may not combine any of the learning activity options. Learning activity options include:
Continuing Education Hours – complete at least thirty (30) hours of continuing education courses within the biennium prior to renewal. Only CEs competed at an approved provider will be accepted.
Refresher Course – complete a refresher course of at least sixty (60) hours of didactic and sixty (60) hours of clinical practice at an approved provider
Post-licensure Academic Education – complete a minimum of two-semester credits of post-licensure academic education related to nursing practice. Examples include RN to BSN or BSN to MSN/DNP.
120 Hours as a Preceptor for One Nursing Student
A Nursing Research Study or Evidenced-Based Practice Project
Author a Peer Reviewed Published Nursing or Health-related Article, Book, or Chapter of a Book
Conduct a Nursing Education Presentation Totaling a Minimum of 5 Contact Hours
Nurse Residency Program
Similar Type of Learning Activity Recognized by the Board
Keep a record of your continuing competency records for at least four years. The Board will conduct audits after June 2019, and will let you know in writing if you are selected. If you're selected for an audit, you will have 60 days to submit proof of completion of one of the learning activity options. Failure to comply or provide sufficient evidence of continuing competency will result in disciplinary action against your nurse license.
Hawaii Salary and Job Outlook
Many of Hawaii's graduates move away due to lack of jobs. Even with the demand for healthcare services, some new nurses are having a difficult time landing jobs. Registered nurse graduates turn to lower-level jobs in healthcare to sustain themselves and gain experience in the industry. It is not uncommon for nurses to assume positions as nurse aides and home health aides to add to their health care experience. The job market is uncertain, with surplus and deficit that change at a moment's notice. Graduates, propelled by a lack of employment, might head to the mainland or change their profession, which could create raise demand. Another factor that might work in favor of persons desirous of becoming a nurse is the decreased enrollment in nursing programs. As would-be candidates turn away due to the shortage of jobs, those who push through would face less competition for existing openings.
New graduate nurses can improve their chances of employment if they undergo training that will prepare them to work in an emergency room, intensive care, or operating room. Another way they can become more marketable is to enroll in a baccalaureate degree or graduate degree program. Instead of pursuing positions in acute care, they will be better prepared to apply for and assume positions in primary care and public health.
There's hope for the profession as the need for nurses is projected to increase as healthcare moves to a community-based model with an increased emphasis on health and wellness. The prevalence of chronic diseases among the aging population, heightened consumer expectations, new technologies, and increased access to care will also fuel demand for professional nurses.
The mean wage for registered nurses was almost $88,910 in Hawaii according to a 2016 report from the U.S. Bureau of Labor Statistics.
Contact the Board of Nursing
Professional and Vocational Licensing
Physical Address:
King Kalakaua Building
335 Merchant Street, Rm. 301
Honolulu, Hawaii 96813
Mailing Address
DCCA-PVL
P.O. Box 3469
Honolulu, HI 96801
Phone: (808) 586-3000
Hawaii Registered Nursing Programs and NCLEX-RN Pass Rates:
ADN Programs Hawaii
Hilo, HI ADN programs:
Hawaiʻi Community College
200 West Kawili Street, Hilo, HI 96720
(808) 934-2500
NCLEX-RN Pass Rate: 89.29%
Honolulu, HI ADN programs:
Hawaii Pacific University
1164 Bishop Street, Honolulu, HI 96813
(808) 544-0200
NCLEX-RN Pass Rate: 76.16%
Kahului, HI ADN programs:
University of Hawaii -Maui
310 West Ka'ahumanu Avenue, Kahului, HI 96732
808-984-3500
NCLEX-RN Pass Rate: 81.0%
Lihue, HI ADN programs:
Kauaʻi Community College
3-1901 Kaumualii Highway, Lihue, HI 96766
(808) 245-8225
NCLEX-RN Pass Rate: 78.26%