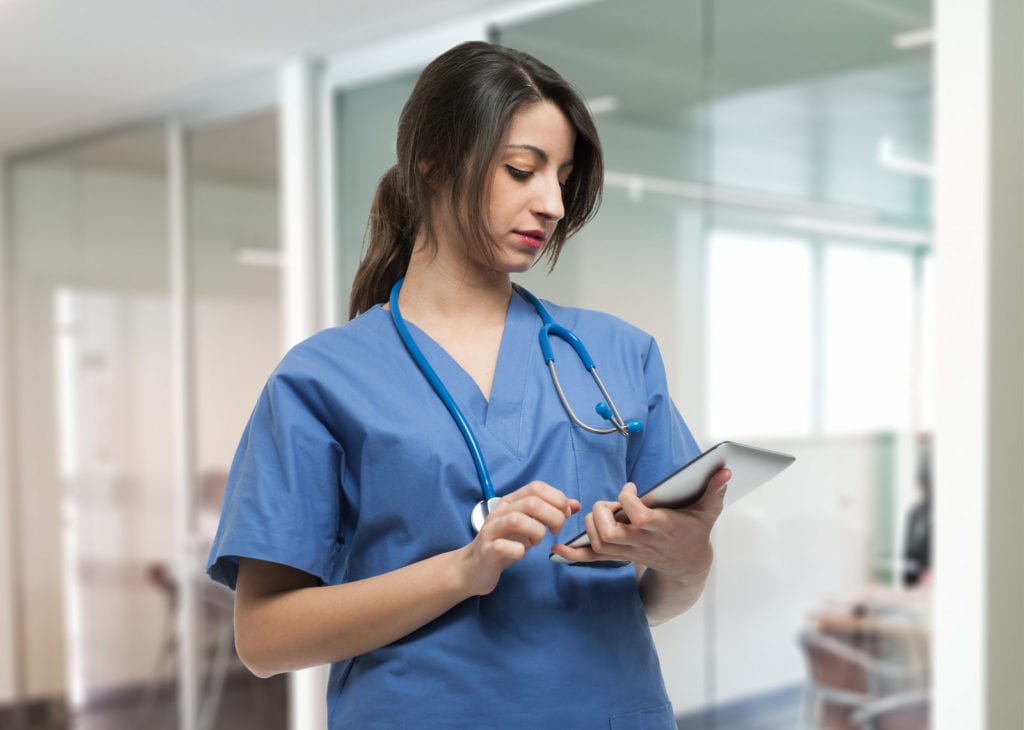 There are at least two options for preparing to become a registered nurse, so before enrolling, you'll have to determine which degree would be best for you. The associate degree in nursing takes two years to complete and may have prerequisite requirements that must be completed before enrolling in the program. The associate degree may be completed in vocational schools and community college, and graduates will be eligible to take the licensure exam to work in various health care settings, including mental health and intensive care. The ADN degree is advantageous as it lets students enter the workforce faster to start earning an income. The ADN also costs less than the bachelor's degree. However, a distinct disadvantage is that it limits career advancement and diversity to those who are unwilling to go back to school to complete the BSN.
To the inexperienced observer, there may not be any immediate advantages for choosing the BSN over the ADN. The BSN requires a four-year commitment. The curriculum integrates classroom knowledge with clinical experiences in nursing, disease management, leadership, public health, and research. With this broader education, the BSN graduate is likely to have better career opportunities and salaries than those who graduate from the associate degree in nursing program. The BSN graduate is also better prepared to enter advanced nursing programs to become a nurse practitioner, nurse educator, or nurse leader. In the longer term, the four-year degree will have even greater benefits. Changes in nursing and healthcare may call for higher education for nurses –even those at the entry level. In many states, leading hospitals prefer to hire BSN nurses to improve patient outcomes and the range of services offered.
In your consideration of the degree that is best for you, there is no right or wrong answer. Both graduates will take the NCLEX for registered nurses and have a rewarding and successful career as a nurse. Ultimately, your decision will be determined by how much you're willing to spend. Pursuing a BSN will require a greater financial commitment but it will also mean delaying employment and a steady income. Time is also another important consideration. Would it be too much of a sacrifice to spend a few extra years as a college student or do you want to get into the workforce as soon as possible? Career goals, both long and short term, will influence your decision to a great degree. If your goal is to lead teams or get into advanced practice, it would be best to get the bachelor's degree from the onset. The associate degree may be sufficient if your primary goal is bedside care.
Since the majority of candidates choose the associate's degree over the bachelor's degree in nursing, admission to the ADN program is more competitive. The BSN program, due to less competition, might not have the long waiting lists of the ADN program. If you go for the ADN degree, there's always the option to enroll in the RN to BSN program to complete your studies and reap the rewards of a having a bachelor's degree in nursing.
Following is a list of the various types of BSN programs available in Nebraska.
LPN to BSN: The LPN program prepares students with the hands-on skills to work in a hospital, long-term care facility, or home care under the supervision of a registered nurse. The one-year preparation is ideal for those who want to test the waters before making a full commitment to nursing. A career as an LPN provides a good start and can serve as a launch pad for a career in registered nursing. Those who wish to advance their career can earn a Bachelor of Science degree in nursing by completing three additional years of school. The licensed practical nurse will qualify for advanced placement and will find that the experience as a nurse will benefit them tremendously in the BSN program. Graduates will take the NCLEX-RN to become a registered nurse and have a lot more career options and better salaries.
RN to BSN: Registered nurses who want to better serve their patients through the furthering of their education can enroll in the RN to BSN program to earn a Bachelor of Science in Nursing. Students acquire the skills to care for individuals, families, groups, and communities in multiple health care settings. They have opportunities to assume leadership roles and use evidence-based practice to improve health outcomes. Most RN-BSN programs are delivered online and and structured in such a way as to give students the flexibility to balance life and educational commitments. The program may be completed in as little as 12 months as students will transfer in general elective credits – based on an evaluation of eligible transfer credits during the admission process.
Traditional BSN: The traditional BSN gives graduates a higher credential than ADN graduates, but it requires at least four years to complete. The curriculum is in many ways similar to the ADN curriculum, but it covers greater depth and includes added training in evidence-based practice, case management, public health, leadership, information technology, and communication. Students may also have the option to prepare for practice in a specialized area of healthcare. Graduates are eligible to take the NLCEX-RN to become a registered nurse.
Fast-track BSN: Accelerated or fast-track BSN programs are designed only for those who already have a non-nursing bachelor's degree. These programs are full-time and intensive, so employment is not recommended. Through the transfer of general elective and science courses, students can complete the nursing theory and clinical requirements in 12 to 18 months. Graduates are eligible to take the NLCEX-RN to become a registered nurse.
Traditional BSN Programs
Prepare for a versatile and rewarding career in nursing by enrolling in a BSN program. There will always be a demand for well-trained nurses – even during severe economic periods. The complexities of healthcare and the expanding role of nurses influence the demand for better-educated nurses. The Institute of Medicine is just one of many associations that advocate the need to boost the BSN workforce to improve the effectiveness of health care delivery and patient outcomes.
The BSN curriculum emphasizes community-based nursing and facilitates practical learning opportunities in various healthcare settings, including clinics, hospice, hospitals, nursing homes and more. Hands-on sessions in a simulation lab help build the confidence needed to deliver care in clinical settings. The program is designed to be completed in 4 years. Students must earn 120 to 127 credit hours to graduate with a bachelor of science in nursing degree. Graduates are eligible to take the NCLEX-RN exam for licensure as a registered nurse.
Admission requires:
A completed application and fee.
A minimum GPA of 3.0 or for prerequisite courses.
A grade C or above for each prerequisite course.
Two professional letters of recommendation.
Active CNA certification in Nebraska.
A personal statement of personal and professional goals.
Upon conditional acceptance to the program, students will be required to complete a background check, drug screen, immunization record, and health history form. They will also need to provide documentation of CPR certification and health insurance.
Second Degree BSN
The Accelerated BSN is designed for adults with a bachelor's degree in another field. Since much of the coursework will be satisfied by an existing bachelor's degree, students can complete the requirements in a short but intense 12 months. The student must complete the prerequisite courses – from any accredited community college or university – before commencing the core nursing program. The nursing courses will account for half (about 62 to 65 credits) the coursework. Clinical experiences will run consecutively with the classroom theory and may include weekend and evening schedules.
Due to the rigorous pace of the program – the traditional BSN is condensed into one year – students are advised to avoid outside employment. This requires planning to allocate expenses for tuition, fees, supplies, books, and living costs for a full year. Financial aid and scholarships are available for the program.
Following is a list of Board-approved BSN programs in Nebraska with the NCLEX-RN pass rates.
Nebraska BSN Programs and NCLEX-RN Pass Rates:
Fremont, NE BSN programs
Midland University
900 North Clarkson, Fremont, NE 68025
800-642-8382
NCLEX-RN Pass Rate: 84.85%
Lincoln, NE BSN programs
Bryan College of Health Sciences
1600 South 48th Street, Lincoln, NE 68506
402-481-1111
NCLEX-RN Pass Rate: 86.36%
Nebraska Wesleyan University
5000 Saint Paul Avenue, Lincoln, NE 68504-2794
800-541-3818
NCLEX-RN Pass Rate: 96.92%
Union College
3800 South 48th Street, Lincoln, NE 68506
402-486-2600
NCLEX-RN Pass Rate: 97.06%
Omaha, NE BSN programs
Clarkson College
101 South, 42 Street, Omaha, NE 68131
402-552-3100
NCLEX-RN Pass Rate: 95.62%
Creighton University College of Nursing
2500 California Plaza, Omaha, NE 68178
402-280-2000
NCLEX-RN Pass Rate: 93.55%
Nebraska Methodist College
720 North 87th Street, Omaha, NE 68114
402-354-7000
NCLEX-RN Pass Rate: 96.92%
University of Nebraska Medical Centre
2nd and Emile, Omaha, NE 68198
402-559-4000
NCLEX-RN Pass Rate: 92.36%