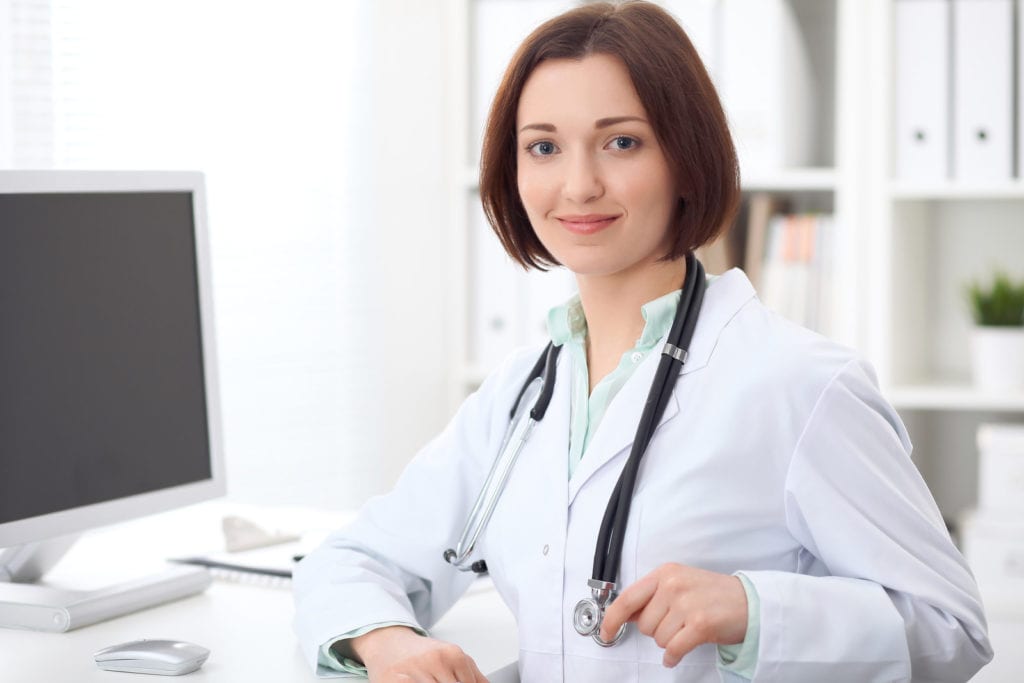 The expansive changes in health care resulting from an expected surge in the baby boomer population and greater access to health care coverage create new opportunities for nurses. According to the AARP, 10,000 baby boomers reach the age of 65 every day. The trend is expected to continue into the 2030s and will not only place a burden on the Medicare and Social Security programs but also the healthcare system as many of them are plagued by multiple chronic illnesses. In light of the demand for health care professionals, it is now a great time to become a nurse or to expand your horizons through continuous learning if you are a practicing nurse. The baccalaureate degree in nursing (BSN) offers nurses the opportunity to meet patients' needs in the new care delivery model and strive for clinical excellence through progression to graduate study.
Nurses work at the center of interdisciplinary teams, bringing them together to cooperate in the interest of patients. With a holistic understanding of care, they coordinate teams to improve the quality and timeliness of healthcare delivery. Nurses play a central role in the management of the patient while in the hospital and the rehabilitation when the patient leaves. They use their expertise to reduce cases of infection, which will affect Medicare reimbursement. Several studies confirm that cases of infections and mortality rates in post-surgical patients decrease when more nurses are educated at the BSN level. It is for this and many other valid reasons that hospitals are hiring more BSN nurses.
As care coordinators, nurses must be involved in every step of patient care. They must demonstrate the competency to follow up with the patient, design personal care plans, and manage the transition between clinical settings. By so doing, they will minimize costs, maximize quality, and reduce excessive use of the healthcare system. Employers prefer BSNs as they have demonstrated the ability, through their training, to assume greater accountability for care management to give patients more coordinated care.
In every healthcare setting, nurses work the closest with patients. They are frontline workers who use their expertise to attend to patients' physical and emotional needs, monitor their condition and state of mind, function as an information conduit between physicians and patients, and advocate for patients and their families. Nurses must be proactive, professional, and confident to assume the expanded role the healthcare system needs and effect changes in the way the care is delivered to improve patient satisfaction and outcomes.
If your desire is to take advantage of the opportunities that the health care system affords, you must plan and persevere. The shortage of nursing faculty and limited resources have contributed to an increasingly high volume of applicants being turned away each year. Have a plan of action to improve your chances of admission. Experience in healthcare as a Certified Nursing Assistant, Certified Medication Aide or another role and completion of prerequisite courses in advance of admission would help you to score points in the decision-making process. When you finally earn your credentials as a Registered Nurse (RN), you should be willing to enhance your learning to add more value to your employer. Specialized education that will prepare you for expert care, especially in health informatics, public health, case management, primary care, and infection prevention will set you apart from the competition. If your goal is simply to care for patients on the frontlines of care, then use your training to make your practice the very best it can be. If your desire is to get to the top to use your influence to transform care, then the BSN would provide the foundation for building on the skills and academics that will take you to the next level. The degree will prepare you to stay engaged in the workforce as knowledge workers and embrace new opportunities as transformational leaders to meet the evolving needs of the industry.
Following are the options for enrolling in a BSN program. Choose the one that most aligns with your prior education and experience.
LPN to BSN: If you are a licensed practical nurse with a certificate, diploma, certificate or associate degree in nursing, you can prepare for registered nursing by going directly to the BSN. The program is specially designed for the working LPN to balance work and career goals. The curriculum may include some online study to accomplish this objective. The sequential plan of study will let nurses enhance their knowledge and boost their career opportunities during each stage of the program. Depending on the courses completed in the LPN program, students may need to complete general education courses. The core nursing courses will require a minimum of six semesters to complete. Students will spend time in a clinical setting to develop career-relevant skills that will help them to become competent nurses. By the conclusion of the program, students will understand the RN's role in safe medication administration, patient outcomes, and care management and will be eligible to take the NCLEX for Registered Nurses.
RN to BSN: As employers, nursing organizations, and industry experts call for a more highly educated workforce, the onus is on nurses to step up their education. RN to BSN programs help the industry fill the demand for better-educated nurses. Through the transitional program available at universities, RNs gain the advanced knowledge and skills they need to improve their practice. Those who complete the program will open the door to advanced opportunities in patient care and leadership and be prepared to pursue graduate study at the masters and doctoral level. Graduates are highly skilled, compassionate, and competent nurses who will have a holistic view of care and be capable of meeting the physical, emotional, mental, and spiritual needs of patients. Moreover, they will have a competitive edge over their colleagues who resist the industry trend towards the hiring of highly educated nurses.
Traditional BSN: Though the ADN degree is the most popular path to registered nursing, a few adults choose the traditional BSN program to be prepared for a wider scope of practice. The BSN program offers wider preparation in the physical and social sciences as well as public health, humanities, administration, management, critical thinking, and research. Students will gain a better understanding of the social, economic, and political factors that influence healthcare delivery. The program is designed to be completed in three to four years and will include clinical experiences in nursing homes, hospitals, clinics, and community health centers. Through theory and practical learning experiences, students will develop critical thinking, leadership skills, and cultural diversity.
Fast-track BSN: The fast-track or accelerated BSN welcomes students from all walks of life, giving them the opportunity to make a fresh start in the field of nursing. The program is specially designed for adults who already hold a bachelor's degree in a non-nursing profession who are contemplating a career change. Many choose nursing as the profession offers more tangible results, even the opportunity to enrich the lives of others. With the transfer of credits, the student will complete the core nursing courses in as little as 15 months. The ABSN requires a full-time commitment and it is recommended that students not work for the duration due to the intensive course of study.
Traditional BSN Programs
The BSN curriculum prepares adults for a career as a registered nurse. They learn how to provide services that will promote health and prevent diseases. Nurses work at the center of the interdisciplinary healthcare team to provide safe, quality, and competent care. The course of study includes theory and practical studies in core nursing modules, such as medical-surgical nursing, mental health nursing, geriatric nursing, pediatric nursing, maternal child nursing, nurse delegation, physical assessment, integrating evidence into practice, legal and ethical issues, end of life care, and use of technology. The humanities and physical and social sciences also play an integral part in the program. Nursing courses may begin in the freshman year. Throughout the program, instructors will emphasize the development of leadership, communication, and critical thinking skills.
Admission to the nursing program is competitive so candidates may need to complete college preparatory coursework in English, math, and a social and natural science with a grade C or above.
Prospective students must:
Apply for admission to the college/university before submitting an application to the school's department of nursing
Submit ACT or SAT scores
Have a cumulative GPA of 2.5 or above on prerequisite coursework
Submit official transcripts from other institutions
Submit a personal statement
Submit names or letters from references
Participation in the clinical experience may require proof of immunization, CPR certification, physical exam, TB clearance, and background clearance.
Second Degree BSN
If you're trained for a profession where jobs and few and far between, a move to nursing may be an excellent decision. Nurses are in huge demand due to the healthcare needs of the population and the projection for close to 50 percent of the workforce to retire in the next decade. The chances of acquiring a job, especially with a BSN, is better than any other time in history. Nurses have numerous opportunities to advance their careers, change their working environment and specialization, and boost their salaries. Nurses can work at the bedside or pursue roles in leadership that will allow them to coordinate care across teams and influence the delivery of care in the hospital system.
The second-degree, fast-track, or accelerated BSN prepares professionals with a baccalaureate degree in a non-nursing discipline for a career as a registered nurse. The duration of the program will depend on the level of education and the type of courses completed. In general, the program is designed to be completed in 12 to 15 months. The intensive coursework will get you into a rewarding career in less than two years.
Admission to the program will require a baccalaureate degree from an accredited program, completion of prerequisite courses, a criminal background study, TB and drug clearance, and a physical exam.
How Much Do BSN Programs Cost?
The average cost of tuition at the University of Rhode Island is $13,792 per year for in-state nursing students. The cost covers the completion of 12 to 15 credits per semester and does not include typical costs for textbooks, uniform, nursing supplies, insurance, transport to the clinical site, lab fee, registration and background check.
Below you'll find a list of BSN programs approved by the Rhode Island Board of Nursing and their respective NCLEX-RN pass rates.
BSN Programs and NCLEX-RN Pass Rates:
Kingston, RI BSN programs:
The University of Rhode Island
45 Upper College Rd, Kingston, Rhode Island- 02881
401-874-1000
NCLEX-RN Pass Rate: 78.21%
Newport, RI BSN programs:
Salve Regina University
100 Ochre Point Avenue, Newport, RI 02840
401-847-6650
NCLEX-RN Pass Rate: 85.07%
Providence, RI BSN programs:
Rhode Island College
600 Mount Pleasant Avenue, Providence, RI 02908
401-456-8000
NCLEX-RN Pass Rate: 93.20%