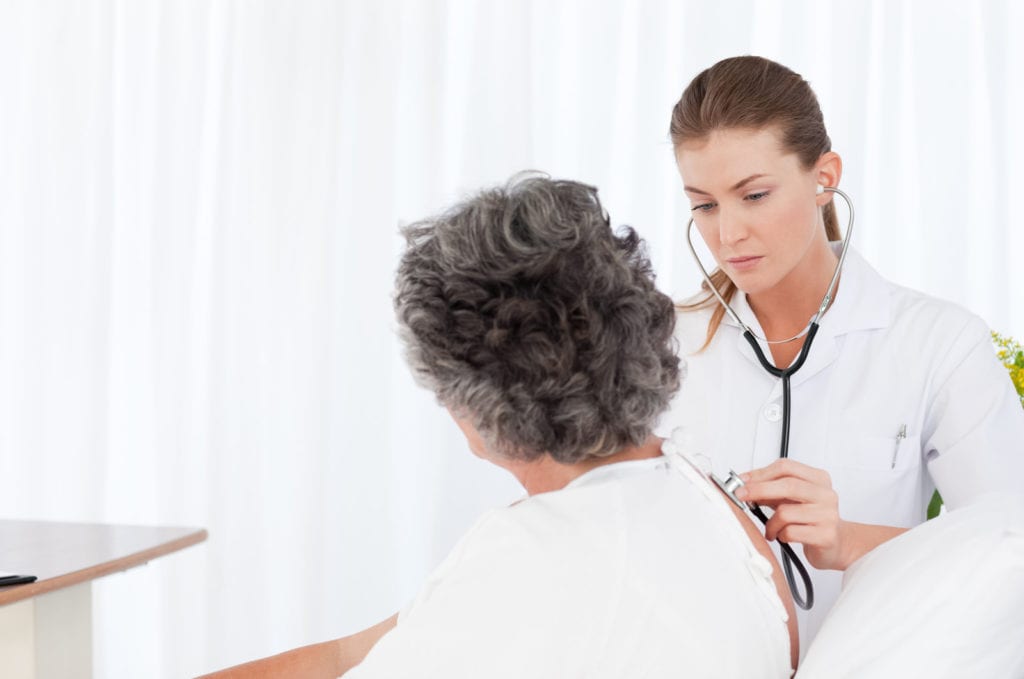 The multiple educational pathways to entry distinguish nursing from other health care professions. Adults with a desire to enter nursing can choose one of three educational routes to take the National Council Licensure Examination (NCLEX) in preparation for practice: the bachelor's of science (BSN) is the most favorable for nursing organizations and employers, the associate's degree in nursing (ADN) is the most common for adults constrained by time and cost, and the less common diploma in nursing offered by teaching hospitals. Recently, a stream of professionals holding a bachelor's degree in a non-nursing field is pursuing a second-degree in nursing to benefit from the demand for nurses. The accelerated BSN lets these professionals prepare for the career in nursing in just 12 to 18 months. The multiplicity of options for entry may be confusing to the public, but it gives adults a chance to prepare for employment in a stable profession according to their means and background.
The ADN program offered at community colleges is short-term and affordable, which makes it the preferred choice for more than 62 percent of nurses. Graduates make valuable contributions to the delivery of care in hospitals, clinics, nursing homes, home health and other medical settings and help to alleviate the ongoing challenges caused by a shortage of professional nurses. The current healthcare landscape, with all its complexities and the shift to preventative care, demands more from nurses. According to the Future of Nursing report published by the Institute, the baccalaureate degree in nursing, with its emphasis on liberal arts, public health, leadership, advanced nursing, and sciences, will give students the confidence to make sound clinical decisions, educate patients, families, and communities on the prevention of diseases and promotion of health, and improve healthcare outcomes. The report suggested that a highly educated nursing workforce would be better prepared to care for an increasingly complex and diverse population of patients.
Nursing education programs like the RN to BSN promote the seamless academic progression to the BSN degree. Enrollment in these programs has increased 72 percent between 2010 and 2015 as nurses seize the opportunity to complete the degree and increase their salaries and eligibility for management positions. As the demand for baccalaureate-prepared RNs continues to grow in across the county, there is no better time to enroll in an RN to BSN program and take the next step in your career.
Benefits of Progressing to a BSN Degree
Substantial changes in the health care system demand an equal response in the education of nurses. Nursing education programs must prepare nurses to manage diverse patients' needs, function as leaders, and use research to deliver quality care and improve patient outcomes. Educational programs must also prepare nurses to work collaboratively with other health care professionals and transition smoothly from the program to practice in multiple health care environments, especially in community and public health settings.
Stakeholders, academics, and nursing organizations have long debated the qualifications needed for entry into nursing. Studies that link the educational level of a registered nurse with outcomes for patients seem to favor the baccalaureate degree. A higher proportion of BSN prepared nurses on the team has resulted in reduced mortality rates for post-surgical patients. Patient outcome is just one benefit of a BSN educated workforce. Nurses who complete the degree will develop competencies in health policy, leadership, health care financing, systems thinking, and quality improvement. Furthermore, graduates' preparation in evidence-based practice and research will help them lead care coordination efforts and meet future challenges in the workforce.
The increasing complexities associated with the delivery of care in hospitals require nurses to make critical decisions in the management of patients who are sicker than ever before. Nurses must use lifesaving technologies and information management systems in the treatment of such cases. The BSN program supports the development of analytical skills needed to manage new technologies. The delivery of care is also riddled with challenges outside the hospital setting. Today's nurses must be capable of coordinating care among health care providers and community agencies to manage chronic diseases in such as way as to provide acute care episodes and progression of the disease. To accomplish this task, nurses must be familiar with technologically advanced equipment to improve the effectiveness of care. Nurses prepared at the BSN or higher are capable of providing this level of care.
Increasing the BSN workforce would position more nurses to enroll in master's and doctoral level programs to function as primary care providers, nurse educators, nurse researchers and other positions where there is great demand. A shortage of faculty impacts the ability to produce more nurses to meet public healthcare demands. Insufficient primary care providers and nurse researchers also impact the profession and the delivery of care to the population at large.
A number of hospitals and growing number of other health care organizations are taking the lead by hiring more BSN prepared nurses for entry-level positions. Hospitals that have achieved and hoping to achieve the American Nurses Credentialing Center's Magnet Recognition are most likely to favor BSN nurses. These hospitals seek to increase the percentage of BSN nurses to 80 percent. In accordance with the program's guidelines, nurses filling managers' or supervisory positions must hold a BSN degree or higher. Even with the current shortage of nurses, employers are holding out for BSN candidates instead of hiring ADN nurses to fill those critical roles. Physicians are also taking a bold step and hiring BSN nurses for their competency. In one survey, physicians rated compassion, experience, and competency as essential values in a nurse. However, they acknowledge that education plays a vital role in the improvement of patient outcomes.
A BSN degree is a requirement for employment in community and public health settings. To function effectively in these settings, nurses must understand community-based interventions and the management of care for culturally diverse populations. The BSN program specifically prepares nurses to practice in public and community health. The U.S. Army, Air Force, and Navy will only hire nurses who have completed a baccalaureate degree – at a minimum. Soon, the BSN may be established as the minimum for employment with almost every employer – in spite of the governing bodies' hesitation to establish the degree as a requirement for entry-level practice.
Requirements for Enrollment in an RN to BSN Program
The RN to BSN curriculum is designed with the consideration of RNs' busy lifestyle. The completion time is typically 16 to 18 months. Graduates are prepared to use their knowledge and skills to deliver care in multiple healthcare settings. The program's availability in online or hybrid format gives students the option to advance their career on their own schedule.
Applicants must have an associate degree or diploma in nursing and passed the NCLEX-RN. It is expected that students would have completed the prerequisite coursework prior to entry. The coursework emphasizes practical knowledge and research-based academic instruction to help students develop a strong foundation to manage the complexity of the changing healthcare environment. Registered nurses will obtain insight valuable insight into a whole new way of practice that will help them function as health educators and patient advocates to impact patient and community health. Graduation with the BSN degree requires completion of 120 credits. The RN-to-BSN program will cover between 30 and 45 credits based on the number of transferable credits.
General requirements for admission include:
Admission to college and declaration of nursing as the major
Have an associate's degree or diploma in nursing from an accredited college
Complete prerequisite courses with a grade C or above
Have a minimum cumulative GPA of 2.50 on all college-level courses
Submit official transcripts of all college courses
Have an active unencumbered RN license
Credits transferred from the ADN program will be based on an evaluation by a program administrator. The college/university might place a cap on the total number of transferable credits. Students will commence the core nursing courses from the onset once the general education and other prerequisite courses have been completed. The average completion time for RN to BSN programs in Rhode Island is 15 to 24 months.
The average cost of tuition for the RN to BSN program in Rhode Island is $318 per credit hour. Additional expenses include books, fees, nursing supplies, insurance, and online tools.
Rhode Island RN to BSN Programs:
Kingston, RI RN-BSN programs:
The University of Rhode Island
45 Upper College Rd, Kingston, RI 02881
1-401-874-1000
Newport, RI RN-BSN programs:
Salve Regina University
100 Ochre Point Avenue, Newport, RI 02840
401-847-6650
Providence, RI RN-BSN programs:
Rhode Island College
600 Mount Pleasant Avenue, Providence, RI 02908
401-456-8000