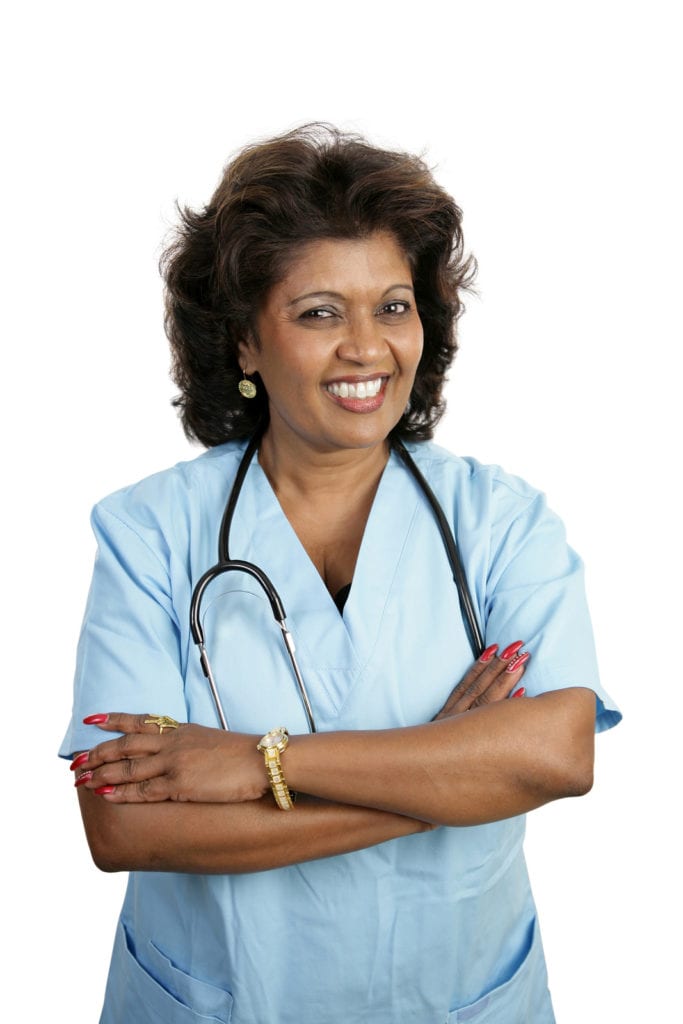 Widely publicized reports of a shortage of professional nurses have garnered wide interest from persons who are just starting out in the world of work and those looking to make a career change. As the Baby Boomer population continues to age, and the percentage of seniors climbs to one in five nationals, the need for nurses will not taper off. The United States Bureau of Labor Statistics projects a 12 percent increase in employment for nurses by the year 2026. The positive outlook, limitations in supply, and competitive salaries offer unprecedented opportunities for those interested in pursuing a career in nursing.
Anyone seeking fast entry to the profession might lean towards the associate degree in nursing program, which supports the development of basic nursing skills. However, the program limits exposure to evidence-based nursing, which can be a drawback for practice in many healthcare facilities. The Bachelor of Science degree in nursing covers a broader spectrum of theory and practical experiences that will enable graduates to produce better patient outcomes. Advanced studies in leadership, communication, and public health are also beneficial for those who want the flexibility to work in multiple health care settings and the proficiency to move beyond the ranks of staff nurse.
The additional time spent in school will foster the development of additional skills in organization, coordination, collaboration, and advocacy. These skills transcend the clinical and instill confidence to interact with patients, leaders, and other members of the healthcare team. Though BSN nurses may have a satisfying career, there's no reason to stop there. Using the degree as a stepping-stone to a master's or doctorate, they can open the doors to more career opportunities. There's a huge demand for nurse practitioners, nurse midwives, and nurse anesthetists, and pursuing advanced studies at the graduate level will prepare nurses to fill the need. Whether you practice as a generalist nurse or go on to graduate study to practice as a specialist, the BSN provides essential preparation to care for patients of all ages and influence the health and well-being of communities.
Following is a list of the various types of BSN programs available in South Dakota.
LPN to BSN: The LPN to BSN option lets licensed practical nurses complete the requirements for a bachelor of science in nursing in a shorter time than it would take to enroll in and complete a traditional BSN. The goal is preparation and qualification for the NCLEX for registered nurses. It supports career mobility for LPNs seeking to work in hospitals and other healthcare settings. Through the validation of prior knowledge and clinical competence, LPNs will gain credit and progress through the BSN curriculum in just five semesters after completing any prerequisite requirements. Applicants to the program must have completed accredited LPN training and have LPN licensure.
RN to BSN: As the BSN becomes the standard for most entry-level and supervisory positions in nursing, RNs can obtain the BSN in just one year as they transfer as much as 80 credits towards the degree. Flexible start times and convenient online study let nurses align their education around their work schedules, family commitments, and other obligations. The coursework will seek to develop clinical expertise but also cover evidence-based practice, management, critical thinking, communication, public health, and professional ethics that are not covered in the ADN program. Applicants must have completed an accredited registered nursing program and have current, active licensure to practice as a registered nurse.
Traditional BSN: The traditional BSN prepares students with a stronger knowledge base and broader principles than the associate degree in nursing. BSN graduates have more opportunities for career advancement and the option to continue their education in pursuit of the MSN, DNP, or Ph.D. The program is designed to be completed in five semesters of major requirements plus any core requirements. Students who successfully complete the program will receive the BSN degree and will qualify to take the NCLEX for registered nurses. After that, they can apply for entry-level nursing positions in hospitals, nursing homes, clinics, community health care settings, and long-term care facilities and later assume leadership roles.
Fast-track BSN: The fast-track or accelerated BSN combines the previous education gained in a bachelor's degree with core nursing courses to total 125 to 128 credit hours of study. The program is designed for professionals who have already completed a bachelor's degree in a non-nursing field. The goal of the program is to equip students with the skills to communicate effectively with patients, families, and coworkers and use the principles of evidence-based research to care for patients and improve outcomes. ABSN programs are rigorous, so preparation is essential before enrolling in the program. Admission may require completion of prerequisite courses if you've been away from school for some time.
To qualify for licensure, BSN graduates must apply for and pass the NCLEX-RN and meet other state requirements.
Traditional BSN Programs
The baccalaureate prepared nurse is a professional who will use the broad knowledge base and clinical preparation to promote the health and well-being of patients. The BSN program is multifaceted and includes extensive studies in the professional values, role, and core competencies of nursing. The lessons learned enable graduates to provide direct or indirect care to patients, families, communities, and populations and function as a designer, manager, and coordinator of care. Unlike the associate degree in nursing, the BSN program includes studies in management and research that will help graduates qualify for positions in leadership and graduate study.
Applicants should submit an application after or while in the process of completing the prerequisite coursework. Admission is highly competitive as most candidates exceed the minimum requirements. Community service, experience in health, and excellent grades will confirm your commitment and competency to succeed. Selection of candidates for competitive programs typically involves a shortlist of the most qualified candidates followed by interviews, evaluations, etc.
Admission criteria:
Submit a university application if you're not currently enrolled
Complete the prerequisite courses with a cumulative GPA of 3.75 or higher
Submit two completed reference forms
Complete and submit a personal essay
Official high school transcripts
Official transcripts of all college courses
A personal interview
Participation in the clinical experience will require additional qualifications as determined by the clinical sites. These include but are not limited to criminal background clearance, health screen, up-to-date immunizations, TB clearance, and negative drug screen. CPR certification, health insurance, and malpractice insurance may also be required.
Second Degree BSN
The Accelerated Bachelors of Science in Nursing (ABSN) or Second Degree BSN targets individuals who possess a baccalaureate degree in a non-nursing major. The accelerated course of study is designed to be completed in 15 to 18 months. Graduates will be eligible to take the NCLEX-RN exam for licensure as a registered nurse and are also prepared to pursue graduate study in nursing.
The curriculum adheres to the principles of the BSN as it builds upon a foundation of the arts, sciences, and humanities that are critical to professional nursing. It includes a specific sequence of coursework, hands-on experience, and supervised clinical practice covered for the duration. Students acquire a knowledge base needed to deliver high quality, evidence-based practice. The degree will require completion of at least 60 credit hours of core nursing and prerequisites –depending on the courses transferred from the first degree. The hands-on lab and clinical requirements will include at least 800 hours of practical work in various aspects of nursing. These practical experiences in simulation lab provide the opportunity for students to develop skills in a controlled environment before participating in active patient care in specialty areas like obstetrics, mental health, medical-surgical, pediatrics, and intensive care. Course topics include nursing assessment, adult health, communication skills, pharmacology, professional nursing concepts, maternal child nursing, nursing management and leadership, research, nursing trends and issues, and public health.
The entry requirements for the ABSN are similar to the traditional BSN. The key difference is that applicants must have completed an accredited bachelor's degree to transfer the applicable courses to the BSN. The applicant may need to complete prerequisite courses in medical terminology, pharmacology, anatomy and physiology, and psychiatry before commencing core nursing courses. Clinical participation will require criminal background, health, and drug clearance.
How Much Do BSN Programs Cost?
The total yearly cost for South Dakota residents is $7,200 for tuition. Additional costs for fees, books, supplies, uniforms, and insurance will be approximately $2,400 per year. Financial aid is available for eligible students.
Following is a list of Board-approved BSN programs in South Dakota with the NCLEX-RN pass rates.
South Dakota BSN Programs and NCLEX-RN Pass Rates
Aberdeen, SD BSN programs:
Presentation College
1500 North Main Street, Aberdeen, SD 57401
800-437-6060
NCLEX-RN Pass Rate: 67.8%
Brookings, SD BSN programs:
South Dakota State University
1015 Campanile Ave., Brookings, SD 57007
605-688-4121
NCLEX-RN Pass Rate: 88.0%
Rapid City, SD BSN programs:
National American University
5301 South Highway 16, Rapid City, SD 57701
800-209-0490
NCLEX-RN Pass Rate: 52.2%
Sioux Falls, SD BSN programs:
Augustana College
2001 South Summit Avenue, Sioux Falls, SD 57197
605-274-0770
NCLEX-RN Pass Rate: 98.2%
The University of Sioux Falls
1101 West 22nd Street Sioux Falls, SD 57105
800-888-1047
NCLEX-RN Pass Rate: 96.4%
Vermillion, SD BSN programs:
University of South Dakota
414 East Clark Street, Vermillion, SD 57069
1-877-269-6837
NCLEX-RN Pass Rate: 88.7%
Yankton, SD BSN programs:
Mount Mary College
1105 West 8th Street, Yankton, SD 57078
605-668-1545
NCLEX-RN Pass Rate: 79.3%