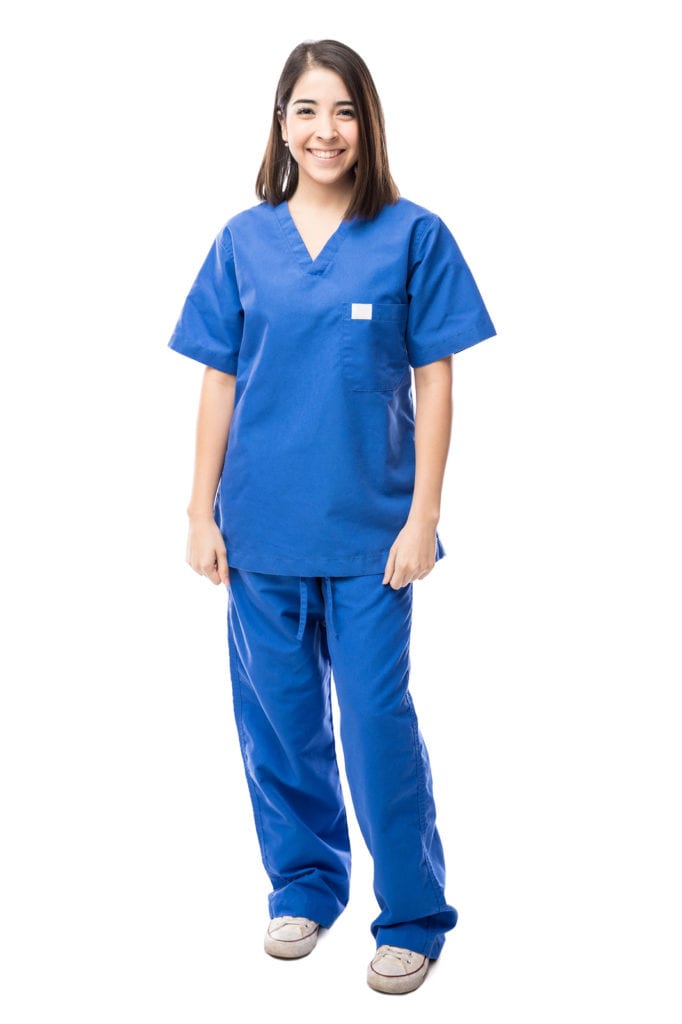 The Utah Medical Education Council in a 2016 report, Supply of Nurses in Utah: The 2016 Survey of Registered Nurses, estimates that 94% (27,330 out of 28,948) of licensed registered nurses are practicing in Utah. According to the survey, 55% of Utah RNs obtain the associate's degree as their first qualifying degree for entry into the workforce. In comparison, only 27% of prospects enroll in a BSN program in preparation for entry into nursing. Calls for higher degree requirements for RN positions, with the goal of 80% or higher trained at the BSN level has increased enrollment in BSN programs by more than 58% in the last decade.
One concerning issue the report identified is the level of education for the bedside nurse. The goal is to increase the percentage of bachelor prepared nurses at the bedside to improve patient outcomes. While the shortage of nurses has dissipated somewhat in Utah, there is a definite shortage of bachelor-prepared nurses at the bedside. As nursing schools increase enrollment in the Bachelor of Science in nursing program, great strides will be made in reaching the demand for this level of education.
There's plenty of evidence to suggest that hospitals are hiring only nurses educated at the BSN or higher. Many believe that the reported shortage of nurses in hospitals has more to do with the educational requirements and limited resources. As a cost-cutting measure, hospitals are reducing their nursing staff and hiring new BSN graduates at a lower cost than experienced nurses. The preference for the BSN is guided by a growing body of research that ties advanced education to better patient outcomes, shorter hospital stays, and lower rates of infection. Hospitals looking to achieve Magnet status must demonstrate their commitment to quality care through the overall education of their workforce. Bedside and charges nurses alike must have a BSN degree or higher. Healthcare reform also dictates the standards that hospitals must meet.
Nurses are crucial to health outcomes. The BSN program prepares students to fill such an important role. The curriculum requires a commitment of four or more years and covers general education, science, and core nursing courses. The BSN student might not receive as much clinical training as a student enrolled in the associate's degree program as the program emphasizes leadership, communication, research, management, and administration. Graduates initially work alongside ADN nurses to provide bedside care but with time and experience, they may be called to supervisory positions. The training also sets the foundation for graduate study where nurses can prepare for the specialty roles recognized in Utah.
LPN to BSN: The LPN to BSN program is designed for licensed practical nurses who want to prepare for entry-level clinical practice as a registered nurse. Students develop the skills and competencies to advance their career and earning potential after they complete the NCLEX-RN exam for licensure as a registered nurse. Practical nurses who are licensed by the state and completed an accredited nursing program will commence their learning during the second year of the nursing program and will complete the BSN in less time than it takes to complete a traditional BSN.
RN to BSN: The RN-to-BSN program is targeted to the associate degree registered nurse who wants to become a healthcare leader. Nurses get everything they need to succeed in multiple healthcare environments. Students can finish the BSN degree in just 3 to 4 semesters depending on the amount of classes they complete each semester. The curriculum includes liberal arts studies as well as core nursing courses. Graduates will have greater expertise in healthcare policy, evidence-based practice, critical thinking, conflict resolution, and patient care technologies. Admission to the program will require the applicant to have a current and unencumbered registered nurse license and an associate's degree in nursing from an accredited program.
Traditional BSN: The pre-licensure BSN is designed to give students the skills and competencies to practice in the complex healthcare system. Applicants do not need to have prior experience in the healthcare industry, but a high school diploma or GED and completion of the prerequisite courses will be required. Students learn how to deliver ethical care, apply evidence-based research, demonstrate professional, and work with individuals, families, and populations in diverse settings. The curriculum will include classroom theory and clinical experiences in multiple healthcare settings. Graduates will be eligible to take the State Board exam to become a registered nurse.
Fast-track BSN: The accelerated nursing program affords adults, who have already completed a bachelor's degree in another discipline, the opportunity to prepare for a career in nursing in just 16 to 24 months. Applicants do not need previous nursing experience but they will need to meet the prerequisite requirements. The instruction format varies by school and may include a combination of online and traditional learning as well as experiential learning opportunities in a real-world setting. Graduates are eligible to take the NCLEX-RN for licensure as a registered nurse.
Traditional BSN Programs
The bachelor of science in nursing curriculum prepares students to practice in various health care settings. There are several pathways to licensure as a registered nurse but the BSN provides the best opportunity for advancement in the profession. The curriculum and degree also serve as the foundation for graduate nursing programs for RNs who plan to pursue advanced practice as a nurse practitioner, clinical nurse specialist, or certified nurse anesthetist. Graduates of the pre-licensure BSN program must take the NCLEX-RN to practice as a registered nurse in Utah.
The curriculum requires 4 years of study and will cover topics such as family nursing lifespan, population health and prevention, health assessment, evidence-based health care, pharmacology in health care, leadership, and policy in health.
The strength of your application will determine your selection in the competitive BSN program.
Admission to the program requires:
Complete the program application – usually available online and submit the application fee.
Submit official transcripts of your high school/college/university courses completed.
Complete the prerequisite courses.
Official ACT or SAT scores may be required.
Current CPR card.
Immunization and TB clearance.
Letters of recommendation.
A personal essay.
The BSN program requires students to participate in supervised clinical experiences at one or more health care facilities. A criminal background check may be a prerequisite to placement. A criminal conviction may bar you from entry.

Second Degree BSN
Anyone who completed a bachelor's degree in a non-nursing discipline can apply for admission to the fast-track BSN to prepare for a career in nursing. The pre-licensure program may be completed in 18 to 24 months as students transfer in their general education and science courses and dive right into the core nursing courses from the very first semester. The fast-track curriculum usually requirements a full-time commitment as students prepare for success on the NCLEX-RN.
In addition to classroom theory, students will learn via hands-on practice through supervised clinical experiences at local healthcare facilities. Applicants may need to complete prerequisite science and foundational nursing courses before commencing the program.
Applicants must have a non-nursing bachelor's degree from an accredited program.
Enrollment requires:
A completed application and fee.
Completion of all general education requirements.
Official transcripts of all college courses, including prerequisite courses.
A minimum 3.0 cumulative GPA of 3.0 or above for all courses.
A bachelor's degree from an accredited program.
How Much Do BSN Programs Cost?
The total cost of tuition for a BSN program will depend on the total amount of credits you need to complete the degree. RN-to-BSN and Accelerated BSN students will transfer credits and complete the program in 2 to 3 semesters and will pay a small sum for tuition. Students enrolling in the traditional BSN may complete the general education courses at a community college and transfer to the BSN to cut costs. At the University of Utah and other public universities, the base tuition is $3,958 per semester plus expenses for books, supplies, uniform, prerequisite courses, admission requirements, and other miscellaneous costs.
Here's a list of Utah Board of Nursing approved BSN programs and NCLEX-RN pass rates.
BSN Programs and NCLEX-RN Pass Rates Utah:
Cedar City, UT BSN programs:
Southern Utah University
351 West University Boulevard, Cedar City, UT 84720
435-586-7700
NCLEX-RN Pass Rate: 86.4%
Ogden, UT BSN programs:
Nightingale College
4155 Harrison Blvd. Suite 100 Ogden, UT 84403
(801) 689-2160
NCLEX-RN Pass Rate: 54.5%
Provo, UT BSN programs:
Brigham Young University
A-41 ASB, Provo, UT 84602
801-422-1211
NCLEX-RN Pass Rate: 96.2%
Salt Lake City, UT BSN programs:
The University of Utah- College of Nursing
10 South 2000 East, Salt Lake City, UT 84112
801-581-3414
NCLEX-RN Pass Rate: N/A
Westminster College
1840 South 1300 East, Salt Lake City, UT 84105
801-484-7651
NCLEX-RN Pass Rate: 100.0%
Muray, UT BSN programs:
Eagle Gate College
5588 South Green Street, Murray, UT 84123
801-333-8100
NCLEX-RN Pass Rate: 25.0%
South Jordan, UT BSN programs:
Roseman University
10920 South River Front Parkway, South Jordan, UT 84095
801-302-2600
NCLEX-RN Pass Rate: 91.3%