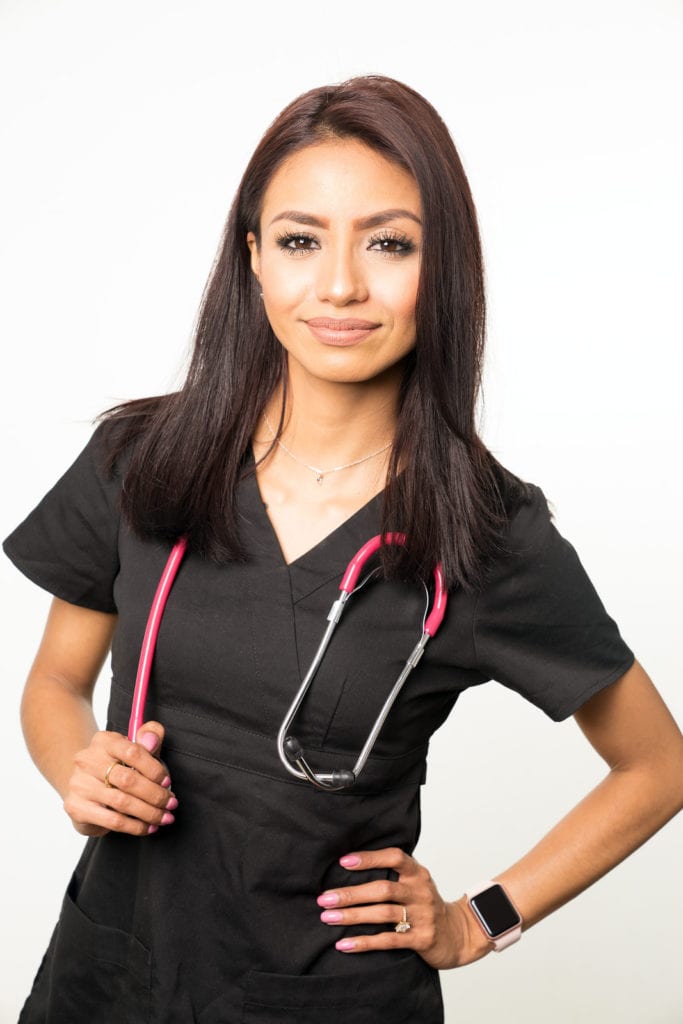 The demand for nurses is evidence of their key role in healthcare. They provide life-saving care and are strong advocates for patients. The changing face of healthcare will increase the demand for nurses trained at the highest level as the profession expands their scope of practice. In many regions, nurses provide primary care to meet the growing needs of the population. A study that pegged nursing as the most in-demand profession is especially true in Utah. The state's population has aged significantly. As a natural consequence, there's a new burden for healthcare professionals to provide medical attention to persons suffering from chronic illness.
To meet the complexities of the patient care, nurses must be diligent, intelligent, and committed. The American Association of Colleges of Nursing believes that the industry needs better-educated nurses to meet the challenges within healthcare and assume the expanded role of nurses in direct patient care. Several studies confirm that nurses educated at the baccalaureate level or above are able to improve positive patient outcomes. The Institute of Medicine also recognizes the influence of a nurse's education on patient care and initiated a plan to increase the percentage of nurses holding a BSN degree to 80 percent by the year 2020. With such a move underway, it is essential for registered nurses who are practicing with an associate's degree to continue their education to the baccalaureate or master's degree. Continuing their education would not only place them in compliance with industry standards but also raise their practice to new levels as they use the critical thinking, leadership, and community health competencies acquired in the BSN completion program.
The RN-BSN program is designed to meet the needs of professional nurses and the requirements of the healthcare sector. The curriculum prepares students nurses for their future career beyond the bedside. Through partnerships with other colleges, students can easily transition into the program and complete the baccalaureate requirements in two to four semesters.
Benefits of Progressing to a BSN Degree
Registered nurses provide complex nursing care, take medical histories, record patient symptoms, and work closely with physicians to treat diseases and promote health. In most health care settings, the BSN nurse will conduct the more complex procedures and manage other nursing staff. Upon completion of the baccalaureate degree, it is possible that your career options will be better than it would be with an associate's degree. There are numerous perks that come with advanced education, such as better salary and more opportunities to lead, but the biggest benefit arises from a sense of personal accomplishment and the confidence in your ability to deliver the best possible care.
Most nurses chose the associate degree in nursing because it made financial sense at the time. If the job outlook for ADN nurse is positive in your area, you might have settled into a satisfying job that pays the bills. In some states, even Utah, there are areas that remain unaffected by the industry's shift towards BSN nurses. In these areas, there are jobs aplenty for all registered nurses. But if you plan to take your practice to the next level or pursue graduate study, a baccalaureate degree may be the next likely step. The RN-BSN program emphasizes in-depth training in management, research, community health, public health, and leadership that will help nurses broaden their scope of practice. Graduates will have the sensitivity to the cultural, social, and economic issues that impact health care delivery.
The healthcare sector acknowledges the value of ADN nurses. However, the BSN nurses have the advanced preparation to manage critical jobs and are highly trained to meet patient care needs with an emphasis on efficiency and safety. The University of Michigan published the results of a study, indicating that a 10-percent increase in the proportion of BSN nurses on hospital staff results to a 10.9% decrease in patient mortality. With this type of evidence, it is easy to understand why hospitals and other health care employers are demonstrating a strong preference for BSNs. The quality of care is closely entwined with higher nursing education.
Upward mobility in nursing is limited without an advanced degree. Completing a BSN degree will not only widen your career opportunities but also give your salary a substantial boost. It is also an opportunity to move beyond bedside care – if you so desire. With experience under your belt, earning a BSN will increase your mean annual income to $67,400 or more if you opt for an area of specialization. Moreover, it will help you qualify for jobs beyond the walls of hospital. For example, there's an urgent need for nurse faculty in Utah. Earning a degree could be the first step to a full-time or part-time career in education.
As hospitals and other medical facilities in Utah and other states follow the New York model that advocate the need for the BSN-in-10, nurses may face redundancy if they do not return to school. The future of nursing depends on the education of the workforce, which requires highly trained nurses to meet complexities within the health care system. Although no concrete action has been taken at the state level to implement a BSN-in-10 law, it has the endorsement of nursing associations and conscientious employers who advocate raising the skills level of today's workforce.
The associate's degree program includes lots of clinical experiences to prepare students for the provision of bedside care. Building on that foundation, the RN-BSN includes key components that expand a nurse's competency in practice, especially in the areas of leadership, administration, and public health. The curriculum will cover nursing informatics for familiarity with technology in the workplace, management, leadership, social sciences, critical thinking, communication, public and community health, and economics all designed to help nurses better understand the complex issues within healthcare.
New technologies, used in the diagnosing and treatment of patients, are the standard in today's healthcare environment. Nurses must keep up and embrace technology especially in their interactions with patients. The RN-BSN program contains modules specifically addressing technology in healthcare giving students the confidence to use it as part of their daily routine.
In the future, the BSN may not be an option but a requirement. If you're on the fence, consider that state laws or hiring practices could impact your career in an instant, so you should consider pursuing the degree that will be beneficial in the long run. If your personal and professional goals include advancing beyond the registered nurse position, then completing the BSN is the clear choice. The RN-BSN provides the convenience and flexibility to broaden your nursing knowledge and skills without interrupting your professional and personal commitments.
Requirements for Enrollment in an RN to BSN Program
The RN-BSN program is designed for registered nurses who want to excel in a variety of healthcare settings. The program lets students capitalize on their prior nursing education and experience for upward mobility. Registered nurse students will develop the knowledge and skills to expand their practice as managers and leaders in a variety of healthcare settings. Although the program will mostly comprise of nursing major courses, it will include some general education coursework.
Most programs are delivered in online format to accommodate the needs of nurses who need flexibility, speed, and efficiency in study. The curriculum is designed to be completed in three to four semesters and includes study in the principles of human psychology, quality and safety in practice, nursing informatics and technology, nursing leadership and management, care of the older adult, population focused care, introduction to statistics, and the use of evidence-based practice.
Applicants must:
Have completed an associate degree in nursing from an accredited institution.
Have an unencumbered registered nurse license or successfully completed the NCLEX before starting the RN-BSN program.
Have completed the general education requirements from an accredited institution.
Have completed the prerequisite nursing courses from an accredited institution.
Have a minimum 3.0 cumulative GPA on a 4.0 scale.
Prerequisite courses include human anatomy, pathophysiology, statistics, physiology, nutrition, chemistry, and human development across lifespan.
Baccalaureate degree students in Utah can expect to pay $4600 per year for residents enrolled in a state school. Additional costs for uniform, fees, books, supplies, and prerequisite courses will apply. Financial aid packages are available to eligible students.
Utah RN to BSN Programs:
Cedar City, UT RN-BSN programs:
Southern Utah University
351 West University Boulevard, Cedar City, UT 84720
435-586-7700
Draper, UT RN-BSN programs:
Ameritech College of Healthcare
12257 Business Park Drive #100, Draper, Utah 84020
(801) 816-1444
Ogden, UT RN-BSN programs:
Weber State University
3848 Harrison Blvd, Ogden, UT 84408-3903
801-626-6142
Orem, UT RN-BSN programs:
Utah Valley University
800 West University Parkway, Orem, UT 84058
801-863-INFO (4636)
Salt Lake City, UT RN-BSN programs:
The University of Utah- College of Nursing
10 South 2000 East, Salt Lake City, UT 84112
801-581-3414
Westminster College
1840 South 1300 East, Salt Lake City, UT 84105
801-832-2200
St George, UT RN-BSN programs:
Dixie State University
225 South University Avenue, St. George, UT 84770
435-652-7500