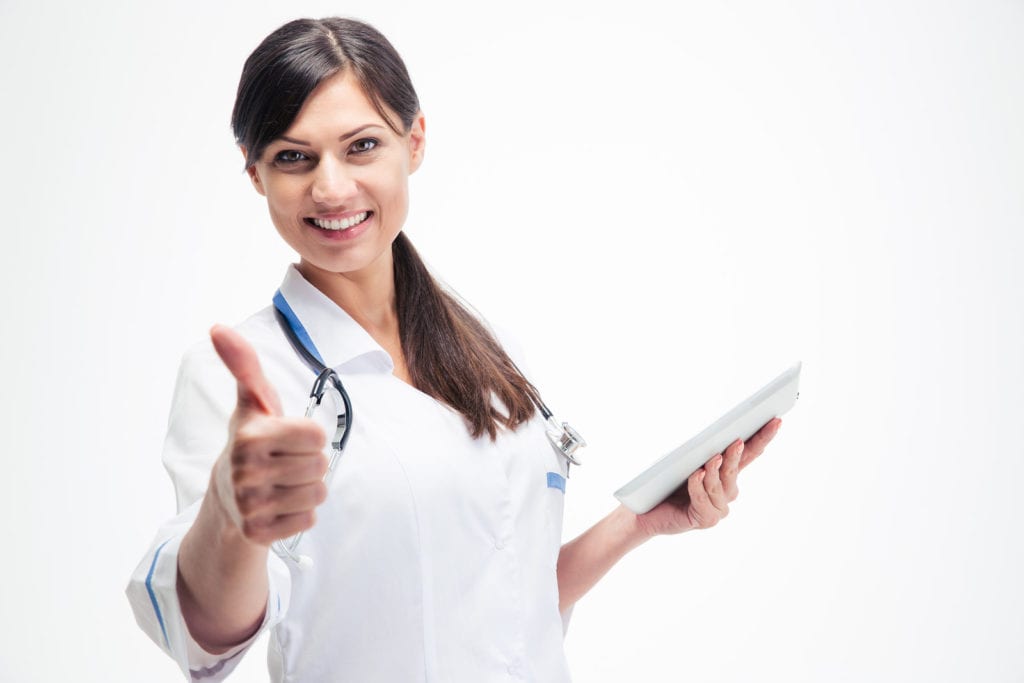 The Doctor of Nursing Practice (DNP) degree is an advanced course of nursing studies that directly prepares nurses for leadership positions and the management of complex health care situations. DNP graduates are equipped with the ability to deliver health care to rural locations, set up research in a clinical environment, help educate nurses new to the profession, and embrace new healthcare developments as a leader in the field.
The DNP degree is a doctorate-level academic course for nursing that in many states, including parts of Minnesota, is in limited supply. More students entering into a DNP degree course within the state are bodes well for the healthcare system and patients, especially those in underserved areas. Chronic diseases are a growing problem for the country as the population's average age increases. This places additional pressure on existing nursing staff who are the first line of care at health care practices. The shortage of physicians in Minnesota also places a greater emphasis on the need for nursing staff with an advanced education like DNP graduates.
A Workforce Development Report from 2013 confirmed a growth rate over 50 percent for advanced practice registered nurses (APRNs) between 2007 to 2013. There were 16,200 APRNs working in the nursing field in 2013. However, many U.S. counties still lack access to an APRN locally. The shortage is particularly acute in rural areas.
It was the American Association of Colleges of Nursing (AACN) that recommended the practice doctorate as the minimum requirement for qualification as an advanced practice nurse. The continual improvements in technology used in the medical profession, and the greater understanding of science at the highest levels of the nursing profession requires a DNP degree. Furthermore, terminal degree ensures that exceptional nursing staff can further educate themselves in order to take a lead role and remain within the nursing profession. Indeed, the Institute of Medicine has previously published an opinion piece indicating that DNP-qualified nurses need to double in number by 2020 to keep pace with demand.
Reasons to Get A DNP
DNP-qualified nursing staff is a critical part of the nursing field. The current shortage of advanced nursing professionals in Minnesota and other states is a concern for health care officials who carefully monitor the healthcare workforce. This is particularly true for areas outside of the larger cities in the state where medical institutions have difficulty attracting DNP-prepared nurses. Nurses with a DNP degree are able to apply their new knowledge and abilities to problems that simply cannot be handled by more junior nursing staff.
The AACN emphasizes that a doctoral-level nursing degree for advanced practice nurses could have a material impact on new APRNs. The gradual elimination of the master's degree at leading Minnesota universities could be a sign of things to come. There are APRNs that specialize in areas like nurse anesthesia, clinical nurse specialist, and nurse midwifery who may need a DNP to obtain licensure as an advanced practice nurse in the future. The Minnesota Board of Nursing noted in 2011 that it will only consider the DNP degree as a requirement for advanced practice when there are sufficient educational programs, teaching faculty, and positions for eventual graduates to meet the demand. With the increasing availability of DNP programs in Minnesota and elsewhere, it is likely to become the gold standard and the minimum required for advanced practice nurses.
The DNP program was established in response to a clear need for nurses who are prepared at a doctoral level for the growing demands of the nursing profession at an advanced level. Almost one-third of DNP graduates also opt to teach, either in a part-time or full-time capacity, at community colleges, universities, and other educational establishments. A greater number of DNP graduates also reduces the current over-reliance on faculty holding a master's degree. During 2011, three-quarters of the faculty in undergraduate teaching roles held a master's degree as compared to 35 percent in APRN programs. There are many openings for DNP graduates to fill teaching positions and receive greater remuneration than faculty with a Master's degree.
It is unclear whether a higher salary is a motivator for nurses wishing to study for a DNP because currently an MSN is the minimum requirement for many advanced practice nurse positions in Minnesota. Employers are not specifically targeting nurses with a DNP to fill vacant roles. With that said, DNP graduates can increase their earning potential when undertaking teaching roles or moving from a role as a teacher holding a master's degree to one holding a doctorate. There is the option to request a higher salary post-completion of a DNP in recognition of the greater value offered to the employer. Practicing APRNs can also expect a bump in their remuneration after completing the terminal DNP degree.
DNP Admission Requirements Minnesota
There are two paths to enrolling in a DNP program in Minnesota. Registered nurses with a baccalaureate degree or master's degree in nursing can enroll in the program to gain an extensive education and practice experiences. The post-baccalaureate entry is designed for nurses with an entry-level degree in nursing (minimum BSN). Post-baccalaureate students complete the program in approximately three years of full-time study.
Nurses with a master's degree in a specialized area can complete the program in three semesters of full-time study.
Throughout the program, students have the opportunity to provide nursing care and use evidenced-based practice to improve patient outcomes. Most DNP programs in Minnesota offer post-master's students the flexibility to complete the program online with on-campus sessions once or twice per semester. The clinical experience is an important feature of the program that gives students the opportunity to develop their skills in their specialty focus. Students demonstrate their ability to improve practice in their speciality through the completion of the concluding DNP scholarly project.
Admission Requirements – Post-Baccalaureate's Entry
Admission to the DNP program is competitive at the University of Minnesota and other universities across the state. As a registered nurse, your demonstration of leadership experience in the community, writing skills, work history, and scholastic ability are some factors that will be under consideration to determine your eligibility. Only 50 percent of applicants to the University of Minnesota are selected for interviews to shortlist candidates for final selection.
A completed application and fee – submitted online.
GRE scores – not older than 5 years.
A GPA of 3.0 or higher.
Demonstration of English Language proficiency.
An essay outlining your choice of area of specialty.
A resume or curriculum vitae.
Letters of reference.
Official transcripts of all post-secondary education.
An RN license issued by the Board of Nursing.
A personal interview – invitation only.
Admission Requirements – Post-Master's Entry
If you already hold a master's degree in a nursing specialty, the post-master's entry to the DNP degree may be your next step to develop new models of care to rural communities in Minnesota. In just three semesters, you'll achieve the highest practice degree for nurses and obtain the tools necessary to analyze and utilize research to improve patient care and lead changes in protocol and practice.
Admission requirements are:
A completed application and fee.
A master's degree from a regionally accredited graduate program.
Master's coursework in nursing research and statistics.
Transcripts of past education with a GPA of 3.0 or above.
A license to practice as a registered nurse with approval for advanced practice.
Documentation of national certification as an APRN.
At least one year's clinical experience in an APRN role.
Letters of references.
A professional resume or curriculum vitae.
Clinical paperwork – criminal background check and health requirements.
A personal interview with program faculty.
A statement of professional goals.
Post-master's students can expect to spend approximately $33,000 for tuition. The average cost for post-baccalaureate students to complete the DNP degree is $71,500, which is less than it costs to complete a master's degree followed by the DNP degree.
DNP Programs Minnesota
Duluth, MN DNP Programs:
The College of St. Scholastica
1200 Kenwood Avenue,
Duluth, MN 55811
218-723-6046
Edina, MN DNP Programs:
Minnesota State University
7700 France Avenue S.  Suite #360
Edina, MN  55435
952-818-8884
Minneapolis, MN DNP Programs:
Augsburg College
2211 Riverside Avenue
Minneapolis, MN 55454
612-330-1000
Capella University
225 South 6th Street, 9th Floor
Minneapolis, MN 55402
1 877-444-5045
University of Minnesota
308 Harvard Street Southeast,
Minneapolis, MN 55455
612-624-9600
Walden University
100 Washington Avenue South
Minneapolis, MN 55401
443-627-7222
St Paul, MN DNP Programs:
Metropolitan State University
700 East Seventh Street,
Saint Paul, MN 55106
651-793-1375
St. Catherine University
2004 Randolph Ave.
St. Paul, MN 55105
1 800-945-4599
Winnona, MN DNP Programs:
Winona State University
P.O. Box 5838,
Winona, MN 55987
1-800-342-5978