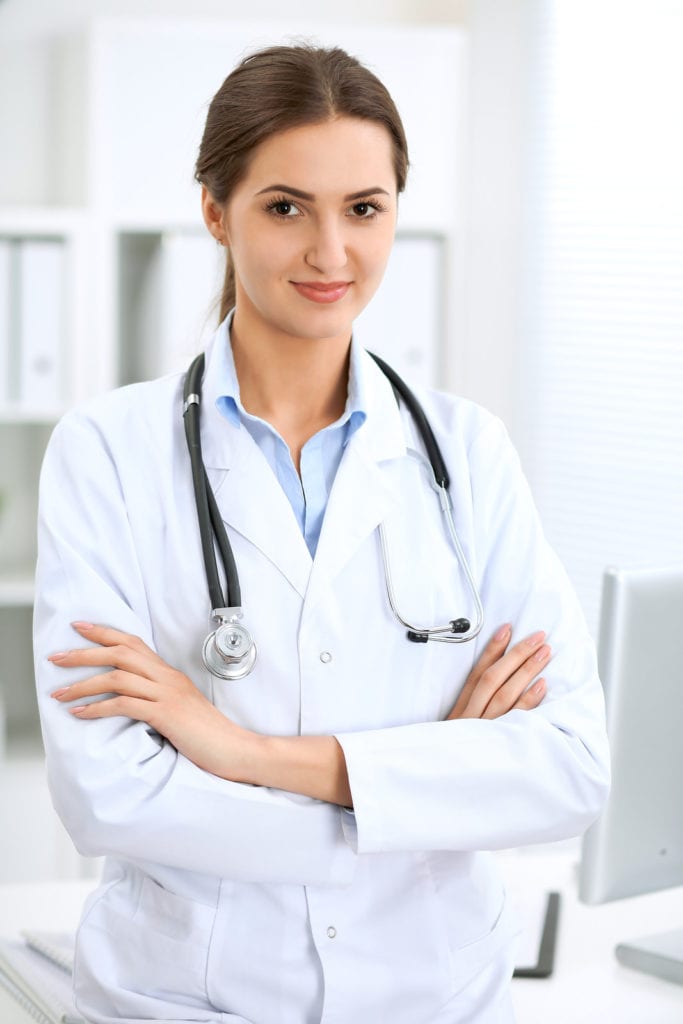 There are two primary doctoral degrees for nurses. The Doctor of Philosophy (Ph.D.) or the Doctor of Nursing Science (DNSc) is research-focused and prepares nurses to generate new evidence to improve the profession. The second, the Doctor of Nursing Practice, is a practice doctorate that prepares nurses to function as experts in advanced practice and lead out in the application of evidence to improve practice from a clinical, administrative, or academic point of view.
In 2004, the American Association of the Colleges of Nursing (AACN) released a Position Statement on the Practice Doctorate in Nursing. Today, there are 303 DNP programs nationwide and an additional 124 new DNP programs in the planning stages. The program is available in all 50 states plus the District of Columbia. In one year, from 2015 to 2016, enrollment in the program increased from 21,995 to 25,289. There are four accredited nursing schools offering the DNP program in Mississippi.
Developed as a terminal educational pathway, the DNP's purpose is to produce graduates who are experts and leaders in evidence-based practice. The curriculum may follow an educational, clinical, or administrative track. Advanced practice nurses who complete the course of study required for the DNP credential will be positioned to improve healthcare outcomes through the translation of the best evidence into clinical practice. They add value to the organizations in many ways but particularly through the provision of primary care and the translation of evidence in clinical practice to improve outcomes for patients and communities. Magnet status, a recognition program developed by the American Nurses Credentialing Center (ANCC), is awarded to healthcare organizations that can demonstrate innovations, knowledge, and leadership through the translation and application of evidence and identify areas for research. Through their contributions, DNP nurses can help healthcare organizations achieve this coveted recognition.
As the number of DNP programs and graduates continue to grow, the hope is that graduates would function as leaders and experts in their field. While many graduates are actively engaged in direct patient care, a few will impact patient outcomes through academia and administration. Regardless of their approach, all DNPs have the training and mindset to champion evidence-based practice and stimulate critical thinking and clinical inquiry in healthcare so nurses and other members of the team would use evidence as an integral part of daily practice.
Reasons to Get a DNP
Nurses prepared at the DNP level are making a difference in the quality of patient care and the healthcare outcomes. If you're an APRN with a master's degree in nursing, the DNP probably won't extend your scope of practice. It will expand your knowledge of information technology, evidence-based care, population health, healthcare finance, and other specialized areas, which will improve the value of your services and help you become an even better provider of care. The program will support a recommitment to core nursing values and boost your confidence in your ability to manage the most complex cases using proven research and delivery models.
One goal of the DNP program is to emphasize the value of research in practice. Instead of relying on standard protocols or suggestions from a colleague, nurses learn how to use current research to find answers. Through mentorship programs that pair students with an advanced practice nurse with extensive knowledge of evidence-based practice, nurses will overcome the common barriers to translating evidence into usable solutions in a clinical setting and improve patient outcomes.
Students who enroll in the DNP program to prepare for an advanced practice clinical role will develop a broader perspective on evidence-based practice and see immediate possibilities based on their patient care role in clinical environments. Through critical thinking and clinical inquiry, students will learn how to ask pertinent questions relevant to practice and integrate research to improve care. By modeling these principles and coaching others, the graduate will become an effective leader and empower other members of the healthcare team.
Nurses who want to enjoy the highest salaries and respect from peers will usually choose the DNP. Your personal and professional goals will determine the path you take. Some nurses opt for the MSN and go no further because it costs less, offers more career options, and helps them to fulfill their professional goals. As the DNP slowly becomes the credential of choice for entry into advanced practice roles, such as nurse practitioner and nurse anesthetist, the decision to complete the program will be more a matter of necessity. The AACN has already made plain that the DNP must be the degree of choice for nurses preparing for advanced practice in a nurse practitioner role.
Expanded education for nurses developed in response to the need to provide primary care in medically underserved areas. Advanced practice nurses have become an integral solution to the delivery of care in these areas. As their role continues to expand to incorporate those services traditionally provided by physicians, APRNs are recognized as primary care heroes. DNP graduates work in clinical settings to provide primary, acute, and specialized services. They perform medical interventions much the same as a primary care physician and fill a widening gap in the medical community. Mississippi state legislation requires APRNs to work in collaboration with other medical professionals in the diagnosing and treatment of patients and the management of acute and chronic illnesses. State laws do not negate the fact that both MSN and DNP graduates are capable of working autonomously and delivering high-quality care according to their educational preparation. As primary care stand-ins, DNP graduate takes a different approach to practice. Through the use of evidence-based skills, he or she will improve health outcomes, but will also examine healthcare trends and implement changes at the executive and clinical level to improve the lives of patients and healthcare workers.
The AACN requires DNP students to acquire a solid foundation in science, nursing concepts, leadership and organization, technology, communication, collaboration, healthcare policy, clinical judgment, and analysis. Development of these foundational concepts will enable graduates to implement changes that will improve healthcare, support collaboration across teams, lead healthcare improvements, promote patient health and safety, make transformative decisions, and lead organizations. Due to their multifaceted training, DNP prepared nurses can work in education, public policy, public health, administrative, and leadership roles.
Influential organizations, such as the Institute of Medicine (IOM), the National Organizations of Nurse Practitioners Faculties (NONPF), and the National Association of Clinical Nurse Specialists (NACNS) deem the DNP as the future of healthcare. The NACNS, in consideration of the complete needs of patients and the future of nursing practice, stated that the DNP would better position Clinical Nurse Specialists (CNS) to rise to the demands of the fast-changing healthcare system.
According to a 2016 Bureau of Labor Statistics report, the median salary for Nurse Practitioners was  $107,460 per year. About fifty percent of the workforce earned more than the median annual salary. Those practicing with the DNP degree are more likely to top the higher end of the scale and earn up to 8 percent more than their MSN counterparts. Keep in mind that specialty, experience, location, and place of work are some other factors that will influence salary.
Functioning as leaders, mentors, change agents, advocates, and administrators, DNPs are better positioned to influence the profession than an MSN graduate. Using their acquired skills in healthcare policy, information systems, advocacy, clinical scholarship, organization, and systems leadership, and broad perspective or patient care, graduates can pioneer changes that will impact the lives of patients, families, communities, and healthcare systems.
Technology plays a critical role in all that we do today, and its role is no different in healthcare. Technology drives all aspects of care, from the triage to the surgery rooms, and nurses must be versed in its use to fill their responsibilities in care. DNPs use technology to interpret and translate research, develop efficient systems, and to improve patient care. In recognition of the role of technology in the healthcare continuum, the DNP essentials include extensive training in this critical aspect of health care delivery.
DNP Admission Requirements Mississippi
Although there are programs that admit RNs with a baccalaureate degree in nursing (BSN), the DNP program is firstly designed for nurses who have earned a master's degree in nursing and wish to pursue a doctorate with an advanced practice specialty. Students receive an extensive educational preparation in advanced care for a specific specialty population, evidence-based practice, nursing theories, and quality improvement methods. Graduates may function as entry-level providers of care in their chosen specialty and expert clinicians capable of using research methods to improve healthcare quality and patient safety for a specific population. All students will complete core courses in health promotion, health assessment, illness management, health care maintenance, and clinical decision-making in the classroom and clinical setting. The AACN requires completion of a minimum 1,000 practice immersion hours. The clinical time and the scholarly DNP project may be counted as part of the 1,000-hour requirements. Hours completed in the MSN program's clinical requirements may also be evaluated for inclusion. Graduates will be eligible to take a national certification exam and licensure in the Mississippi State.
Admission Requirements – Post-Baccalaureate Entry
Registered nurses with a BSN degree may apply for entry to the DNP program. In some cases, the students will be awarded both an MSN and a DNP degree. The student will choose a specialty area at the time of application to the DNP program.
Applicants must meet the minimum admission requirements:
Submit a completed application for graduate study at the College of Nursing
Have a BSN from an accredited NLN or CCNE program
GRE scores may be waived for GPA scores of 3.4 or higher
A professional resume or CV
A current license to practice as a registered nurse in Mississippi
Official transcripts from all post-secondary institutions
Statement of personal and professional goals
A grade C or better in undergraduate statistics
Letters of recommendations referencing your academic ability and professional competency
Admission Requirements –Post-Master's Entry
Persons applying for the post-masters DNP program must:
Submit a completed application to the doctoral program
Have an MS in Nursing degree with a cumulative GPA of 3.5 or above
National certification in an advanced practice role
References from professional colleagues who can comment on your academic and professional abilities
Official transcripts from all post-secondary institutions
An unencumbered license to practice as a registered nurse
A personal statement of professional and academic goals
Graduate tuition at the Mississippi University for Women costs $3,257 per semester for 9 to 13 credits and does not include fees and expenses.
DNP Programs Mississippi
Cleveland, MS DNP Programs:
Delta State University
Highway 8 West, Cleveland, MS 38733
662-846-3000
Columbus, MS DNP Programs:
Mississippi University for Women
1100 College Street, Columbus, MS 39701
662-329-4750
Hattiesburg, MS DNP Programs:
The University of Southern Mississippi
118 College Drive, Hattiesburg, MS 39406
601-266-1000
Jackson, MS DNP Programs:
The University of Mississippi Medical Center
2500 North State Street, Jackson, MS 39216
601-984-1000