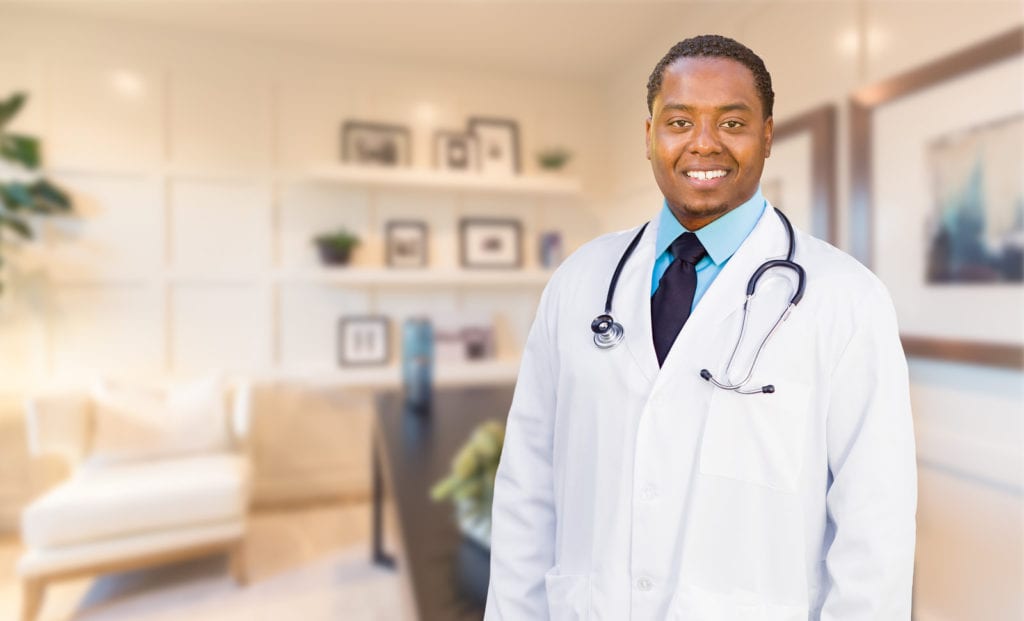 The state of the primary care workforce in Mississippi is more critical than other states. More autonomy for nurse practitioners and other advanced practice nurses have been presented as a viable solution for the acute shortage of primary care doctors –especially for residents in rural areas. A nurse practitioner is an individual who has obtained the authorization to treat certain medical conditions based on the completion of a master's degree in nursing (MSN) or doctor of nursing practice (DNP) and national certification from an accredited agency. In 22 states and Washington D.C., nurse practitioners have the autonomy to evaluate and diagnose patients, order and interpret diagnostic tests, manage treatments and perform other duties to the full extent of their training without the oversight or collaboration from a physician. Mississippi State falls into the category of reduced practice for nurse practitioners. In addition to restricting practice for NPs, state law also imposes a geographic limit on collaborative agreements nurse practices have with doctors. The geographic restriction has been recently lifted from 15 miles to a maximum of 75 miles, which is still very restrictive. Apart from nurse practitioners, Mississippi State recognizes other advanced practice roles, such as nurse anesthetists, nurse midwives, and clinical nurse specialists.
The push for full independence for nurse practitioners is motivated by the need to provide more access to care in rural Mississippi. Though there have been concerns about the quality of care and patient safety, studies have shown that nurse practitioners can provide care that is as good as or even better than that offered by physicians. Patients' responses in one study revealed their preference for nurse practitioners. Patient satisfaction rates with nurse practitioners could be attributed to their approach to care. In sharp contrast to a doctor's need to diagnose, nurse practitioners do not lose their tendency as a nurse to see patients through an illness look after the diagnosis has been made.
The state's failure to legislate full practice for nurse practitioners has not dampened spirits or decreased enrollment in MSN programs. In fact, the state has more than its fair share of programs to meet the needs of nurses seeking advancement. The fact remains that the job outlook for APRNs will always be positive as long as the state of primary care remains what it is. Mississippi ranks 50th among states for the number of active physicians per 100,000 people. Currently, the primary care physician workforce is below the national median of 251 doctors per 100,000 with an average of just 184.7. The more than 3,500 nurse practitioners in Mississippi, the APRN workforce is more than capable of filling the gap in access primary care without placing a burden on the state's treasury.
Specialized Learning
The goal of the MSN program is to develop nurse experts in advanced practice in a specialized role. Registered nurses will broaden their perspective of nursing through the program's science and research-based curriculum designed. The curriculum will include both theory and clinical practical experiences to promote the development of knowledge, competence, and understanding of clinical information technology that are essential for nurses' success in this age. Students will complete graduate core courses as well and those courses designed to prepare them for specialization in a specific area.
Candidates for admission could commence the core courses on a part-time basis before applying for admission to the chosen specialty focus. Specialty courses provide students the opportunity to develop expertise in their designated area of study. The master's study provides a wide range of options for students to choose from, including practitioner, administrator, or educator roles. Nurses who have the desire to advance their careers and enter dynamic and emerging fields in nursing will consider the 44 to 48 credits needed to secure the credential a small sacrifice in relation to the benefits they'll receive.
All MSN programs emphasize three core areas: advanced practice nursing, primary care, and evidence-based practice. Primary care revolves around the health promotion and health maintenance for individuals, families, and communities. It also teaches students how to manage and monitor acute and chronic illnesses with sensitivity to cultural diversity and an understanding of the need for individualized care. Preparation for an advanced practice role includes a study of those areas that will help graduates work independently or collaboratively as accountable providers of care. Leadership is at the heart of this role. As leaders, APRNs will influence health policy and improve nursing and healthcare. They will self-evaluate and focus on professional growth and excellence in practice, which will lead most APRNs to pursue doctoral study. Finally, evidence-based practice brings it all together as students learn how to integrate nursing research, healthcare leadership, and primary care with the science of nursing. Through evidence-based practice, APRNs will develop new approaches to care to improve patient outcomes.
More than just offering personal and professional benefits, the specialized learning available through MSN study is fast becoming a necessity in light of the complexity of patient care, shortage of nursing personnel and educators, public concerns about the quality of care and patient safety, and the need for expanded nursing roles to fill gaps in healthcare. Nurses must have the level of preparation to functions as leaders and coordinators of care. The calls for highly educated nurses may be burdensome for members of the workforce who want the freedom to decide when and if they want to go back to school, but the upside is that nurses are gaining recognition and earning higher salaries due to their expanded role in all areas of care.
Here are three pathways to APRN status.
RN to MSN: The RN-to-MSN program lets RNs holding an associate degree in nursing (ADN) complete the requirements for a master's degree in an affordable and efficient manner. The program features a flexible plan of study to meet the scheduling needs of working RNs. The program is delivered prominently online, which gives students the time, options, and flexibility to balance coursework with work and family commitments. Upon completion of 120 to 128-semester credits (including those transferred in), students will earn a BSN and complete the graduate courses for MSN specialization.
Direct Entry MSN: The direct entry or BSN to MSN program extends the knowledge and skills students obtained in the baccalaureate education and incorporate the experiences and competencies gained as a professional nurse. The goal of the program is the development of advanced knowledge through mastery of a specialized role. It supports the development of a broad knowledge base in primary care, advanced nursing practice, and evidence-based practice. Like other MSN pathways, the direct entry MSN is designed to accommodate the schedules of working nurses and is available in online, hybrid or traditional on-campus formats.
Post-Master's Certificate: The post-master's certificate program is open to students who have already earned a master's degree in nursing and are desirous of completing post-master's coursework to complete requirements for certification in another clinical emphasis area. These programs give professionals the opportunity to acquire expertise in another emphasis area to meet the role requirements for employment or advanced certification in a specialty area.
Summary of Enrollment Criteria
To be considered for admission to an MSN program, candidates must:
Submit a completed application for admission to graduate studies.
Have a baccalaureate in nursing from an accredited institution
Provide GRE scores – required by some universities
Have at least one year of clinical experience as a registered nurse
Have a cumulative GPA of 3.0 or higher in undergraduate nursing courses
Complete introductory statistics with a grade C or higher
Provide evidence of an unencumbered registered nurse license in Mississippi
Have a current CPR certificate
Provide proof of recent health exam including proof of immunization against Hepatitis B, Tdap, MMR, and varicella, and current TB skin test.
Complete criminal background check and drug screen
Submit letters of references from employers, teachers, or others who are capable of validating your ability to complete graduate study.
Check the school's website or chat with an admissions' counselor to obtain specific guidelines for enrolling in the graduate-level program.
How Much Do MSN Programs Cost?
In your search for MSN programs, the cost may be a deciding factor. One of the best ways to save is to compare universities and choose focus not only on the cost of tuition but also the ability to accelerate your studies. If you spend less time in school, you will no doubt reduce your final costs. Compare the gainful employment data: what is the average student loan debt for graduates? Talk with financial advisors to get advice on responsible borrowing. Also, meet with a program counselor to map out a plan of study that will keep tuition low while you're enrolled. If you select a program that leads employment in an in-demand and well-paying area in nursing, your investment will be worth its weight in gold. Remember that the cost of the program includes more than just tuition and fees. While you search for an affordable program, you must also consider ways to reduce the cost of textbooks, supplies, uniforms, and factors that would normally increase your costs. At the Mississippi University for Women full-time residents will pay $3,257 per semester. If you enroll in more than 13 credits per semester, you must pay an additional
$361.89 per credit hour.
Requirements For Advanced Practice Registered Nurses Mississippi
Before applying for licensure as an Advanced Practice Registered Nurse (APRN) in Mississippi, you must graduate from an accredited school of nursing with a masters or doctorate degree, pass a national certification exam in your area of practice, and complete at least 720 hours residency under the direction of a licensed physician or certified APRN. Evidence of completing the residency requirements must be submitted to the Mississippi Board of Nursing if you wish to begin unmonitored practice and apply for controlled substance privilege. You must also be licensed as a registered nurse in Mississippi or have an unrestricted RN license from a Compact state.
Guidelines for APRN Licensure by Examination
To apply for licensure as an APRN, complete the following steps:
Complete the APRN Certification Application online. Answer all the questions. If the question does not apply, select N/A.
Pay the APRN certification fee of $100 using a debit or credit card. If applying for Controlled Substance Prescriptive Authority, add an extra $100. If sending a check or money order to the Board, make sure to include your social security number on the payment.
Indicate your primary state of residence. If your primary state of residence is a member of the NLC, provide proof of licensure in that state to obtain APRN privilege in Mississippi.
Read the APRN Practice Guidelines, sign, and have it notarized with the Authorization to Release information form.
Select your area of population focus and provide evidence of national APRN certification. The evidence of certification must be sent directly to the Board of Nursing from the national certifying organization. You must submit evidence of certification for each additional specialty.
Submit an official transcript from an accredited masters or higher degree program. The transcript should demonstrate preparation for one of the APRN role designation. If you graduated from a nurse practitioner program and are nationally certified as a nurse practitioner prior to December 31, 1993, you may submit evidence of graduated from an accredited registered nursing program. If you graduated from a nurse practitioner program after December 31, 1998, you must submit official evidence of graduating from a program with a concentration in your intended specialty. All transcripts must be sent directly to the Board of Nursing from the nursing education program.
Submit evidence of completing at least 720 hours of monitored practice under the supervision of a Mississippi licensed physician or a certified APRN. A letter of completion must bear your signature and that of the preceptor and submitted to the Board's office. The letter must indicate a completion date. Keep a copy of the letter for your records.
Provide verification of protocol/practice. This must be submitted with the apply for approval.
Submit documentation of practice site, type, and specialty. You must provide evidence of additional training or certification in the area of specialty for approval from the Board.
Select Controlled Substance Prescriptive Authority (CSPA) if you wish to prescribe controlled substances in practice. You must include the additional fee of $100 and be registered with the U.S. Drug Enforcement Administration (DEA). CSPA is not granted automatically with APRN licensure. You must obtain approval from the Mississippi Board of Nursing for the privilege. CSPA is available for those who have submitted evidence of complete 720 hours of monitored practice. Apply for DEA registration after you have been issued PA by the Board. The DEA will send your number once CSPA has been approved by the Board of Nursing. Submit a copy of your number to the Board's office.
Register for a Criminal Background Check on the Board's website. Use your name exactly as you did on the licensure application. The CBC fee is $75. The MSBN must complete fingerprint and CBC. You may arrange for onsite fingerprinting performed by the MSBN staff at the nursing school. Check the school for a schedule of visits from an MSBN staff member. Make sure to disclose any prior misdemeanors or felony to the Board on your application.
Temporary Permit
With a temporary permit, new graduates will be allowed to practice for a period of 120 days. To apply for the temporary permit, you must submit an initial application for certification and provide the required documentation – outlined above. Along with the application, you must attach evidence that you will sit a national certification exam in your area of specialty within 90 days of completing the program. Also, you must request that the national certifying agency will your results to the Board of Nursing when they are available and comply with the criminal background check requirements.
APRN Renewal Requirements Mississippi
The licensure renewal period for renewing your RN and APRN licenses is October to December of even-numbered years. Licenses not renewed by December 31 will go into expired status.
You must renew your certification in conjunction with the registered nurse license. Renewal must be initiated online. Provide the following with your application:
The renewal fee
Protocol/practice guidelines
Documentation of current national certification as an APRN in your designated area of practice. If there is any lapse in your certification, you must cease practicing immediately.
Documentation of completing at least 40 contact hours (four continuing education units) or equivalency related to your area of clinical practice.
Continuing Education Requirements
For every renewal period, you must submit documentation of completing at least 40 contact hours (four continuing education units), or equivalency, related to your area fo advanced clinical practice. You must complete the continuing education units within the two years preceding the license renewal. Out of the 40 hours, at least must be related to the prescribing of controlled substances. CEUs must be completed from providers approved by the Board of Nursing.
Contact the Board of Nursing
Mississippi State Board of Nursing
713 Pear Orchard Road, Suite 300,
Ridgeland, MS 39157
Phone: (601) 957-6300
Fax: (601) 957-6301
MSN Programs Mississippi
Cleveland, MS MSN programs:
Delta State University
Highway 8 West, Cleveland, MS 38733
(662) 846-4268
Columbus, MS MSN programs:
Mississippi University For Women
1100 College Street, Columbus, MS 39701
(662) 329-7299
Hattiesburg, MS MSN programs:
University of Southern Mississippi
118 College Drive, Hattiesburg, MS 39406-0001
(601) 266-5871
Jackson, MS MSN programs:
University of Mississippi Medical Center
2500 N State St Jackson, MS 39216-4505
(601) 984-6220
Lorman, MS MSN programs:
Alcorn State University
ASU Drive, Lorman, MS 39096-7500
(601) 304-4300