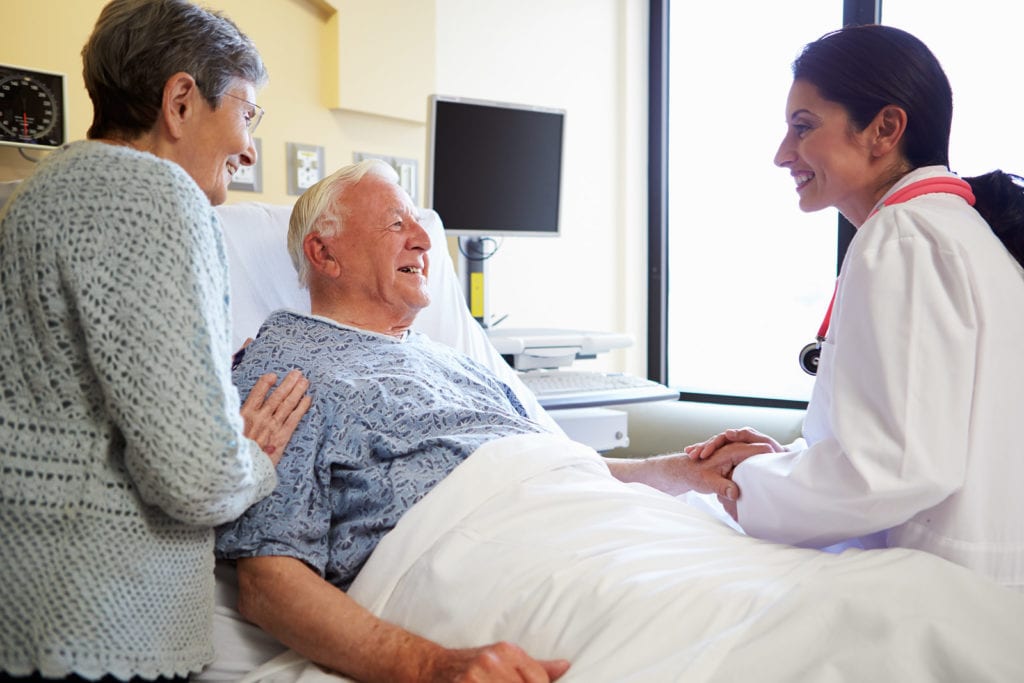 The highest degree you can earn in clinical nursing is the Doctor of Nursing Practice, or DNP. Unlike a Ph.D., which highlights extensive academic work, it is aimed at practical expertise in the clinical setting. The DNP opens doors to nurses in leadership, improving care and patient outcomes, and ensuring that people have access to the facilities and nursing they need. Armed with this degree, nurses help to integrate scientific advances and technology into information systems, policies that guide healthcare, education and nursing practice.
The DNP is the terminal point for academic work in clinical nursing. It is a practice doctorate as well as the graduate degree for advanced practice nursing. Its goal is to prepare nurses to put their evidence-based care learning into everyday clinical practice. In the process, nurses with the DNP help to improve the healthcare system and provide measurable outcomes for a range of populations and communities.
The DNP was created in 2004, with a goal of preparing nurses for advanced practice specialties. Virginia, like many other states, is experiencing a shortage of qualified nurses, especially APRNs like nurse practitioners, nurse anesthetists, and nurse midwives. According to the Virginia Nurses Association, by 2020 one in three people in the state will have trouble finding the care they need due to the shortage. More RNs are retiring each year than are entering the Virginia healthcare field. And there are not enough qualified faculty members to train all the applicants that want a career in the field. The Commonwealth's Department of Health Professionals Healthcare Workforce Data Center states that one in four members of nursing faculties is retiring over the next five years.
All this means that the demand for more nurses with a DNP will increase in Virginia and other states. Currently, most APRNs have Master's degrees, but the push is for more to earn a DPN in order to become APRNs.
Reasons to Get a DNP
Nurses with a DNP are essential to the efficient delivery of healthcare. A number of healthcare concerns in Virginia mean more will be needed with each passing year. The population in the state is expanding. People are living longer. More and more residents are eligible to receive care, after the passage of the Affordable Care Act. According to the Virginia Health Care Foundation, almost half of Virginia, both rural and inner city, has too few healthcare providers to serve the growing need. More nurses with DPN degrees are required to deliver quality healthcare to everyone who needs it.
Also, rapid changes in science and advances in technology are the norm. To stay on top of this, nurses need the most comprehensive level of training possible. The DNP is preparing nurses for the ever-growing complexity of the healthcare system. Earning a DNP keeps nurses at the forefront on issues like medical leadership, advanced technology, new best practices based on the latest scientific breakthroughs and evidence-based practice. This allows the DNP to deliver the best possible healthcare to every patient.
The DNP is a practicing doctorate. It was developed by the American Association of Colleges of Nurses, AACN, to prepare advanced practice nurses in specialist roles as nurse practitioner, nurse anesthetist, nurse-midwife and other advanced clinician positions. Currently, most APRNs have MSN degrees. In the future, the goal is to transition to a DNP degree for these roles.
The DNP degree also prepares graduates to teach. Over 31% have teaching positions at community colleges, health science centers, and universities. They are filling a critical need for skilled educators to train the next generation of nurses. The current average age of members of Virginia nurse faculties is 52 years old.
Long-term job advancement is easier with a DNP. In the short-term, nurses with a DNP, working as an APRN, may not be singled out for higher pay. As a rule, employers do not target those with a doctorate, but instead, simply seek licensed APRNs, most of whom have a Master's degree. But a DNP opens the doors to leadership and management, as well as academic and research jobs. There is close to a 100% employment rate for DNP graduates, and most receive numerous jobs offers.
DNP Admission Requirements Virginia
In Virginia, nurses have two options for getting a DNP. If they have a BSN, they can apply to a school with a BSN to DNP program. If they have an MSN, they can apply to a school with an MSN to DNP program.
The BSN to DNP programs vary from school to school, but most require taking 72 to 74 credits. The MSN to DNP varies widely, from 39 to 62 credits. For example, the University of Virginia has a post-BSN program that involves completing the MSN coursework and then progressing smoothly to a DNP in 33 months if going full time. Part-time students usually take five to six years. The school has a post-MSN program that takes 21 months if the student is full-time. It involves taking 39 credits beyond an MSN. Most programs use a mix of classroom and online teaching.
It is essential to make sure that you apply to programs that have the classes you are interested in. There are many areas covered by this degree, so be sure to match your goals to the right program. All the programs are highly competitive. That means it is imperative to meet deadlines, fill out paperwork completely and send the requested documentation.
Admission Requirements – Post-Baccalaureate Entry
Each school has its own prerequisites, including a statistics class within five years of applying to the program. Be sure to complete them satisfactorily before applying. Here is a list of basic requirements, but they may include others, depending on the school.
Fill out the graduate school's application
Provide proof of graduation from an accredited BSN program, and a GPA of 3.0 or above, plus an official transcript
Provide letters of recommendation
Write an essay or statement outlining your career goals after getting a DNP
Provide a copy of RN license
Provide a resume, including academic work, professional experience and volunteer activities
Provide GRE scores
Pass a criminal background check, provide proof of immunizations and TB testing
Show evidence of health insurance coverage
Admission Requirements –Post-Master's Entry
Check the program for prerequisites. Most require a statistics class, taken no more than five years prior to enrolling. Here is a list of basic requirements, but they may include others, depending on the school.
Fill out the graduate school's application
Provide proof of graduation from accredited BSN and MSN programs
Provide a copy of an unencumbered Virginia RN license and a valid certification in specialty nursing, like nurse practitioner, etc.
Submit letters of recommendation
Provide a comprehensive resume, including academic work, professional experience and volunteer activities
Provide transcripts for all study completed done post-secondary
Pass a criminal background check, provide proof of immunization and TB testing
Show evidence of health insurance coverage
DNP students must complete a minimum of 36 credits. At an average rate of $464 per credit, you can expect to pay at least $16,704 for tuition. There will be additional costs for fees, admission requirements, course materials, and certification. Financial aid may be available from several sources to reduce your out-of-pocket costs.
DNP Programs Virginia
Arlington, VA DNP Programs:
Marymount University
2807 North Glebe Road, Arlington, VA 22207
703-522-5600
Charlottesville, VA DNP Programs:
University of Virginia
225 Jeanette Lancaster Way, Charlottesville, VA 22903-3388
434-924-2743
Fairfax, VA DNP Programs:
George Mason University
4400 University Drive, Fairfax, VA 22030-4444
703-993-1901
Norfolk, VA DNP Programs:
Old Dominion University
Gornto Center, Norfolk, VA 23529
757-683-3000
Radford, VA DNP Programs:
Radford University
801 East Main Street, Radford, VA 24142
540-831-5000
Richmond, VA DNP Programs:
Virginia Commonwealth University
1100 East Leigh Street, Richmond, Virginia 23298-0567
(804) 828-0724
Roanoke, VA DNP Programs:
Jefferson College of Health Sciences
101 Elm Avenue Southeast, Roanoke, VA 24013
1-888-985-8483
Winchester, VA DNP Programs:
Shenandoah University
1460 University Drive, Winchester, VA 22601
800-432-2266