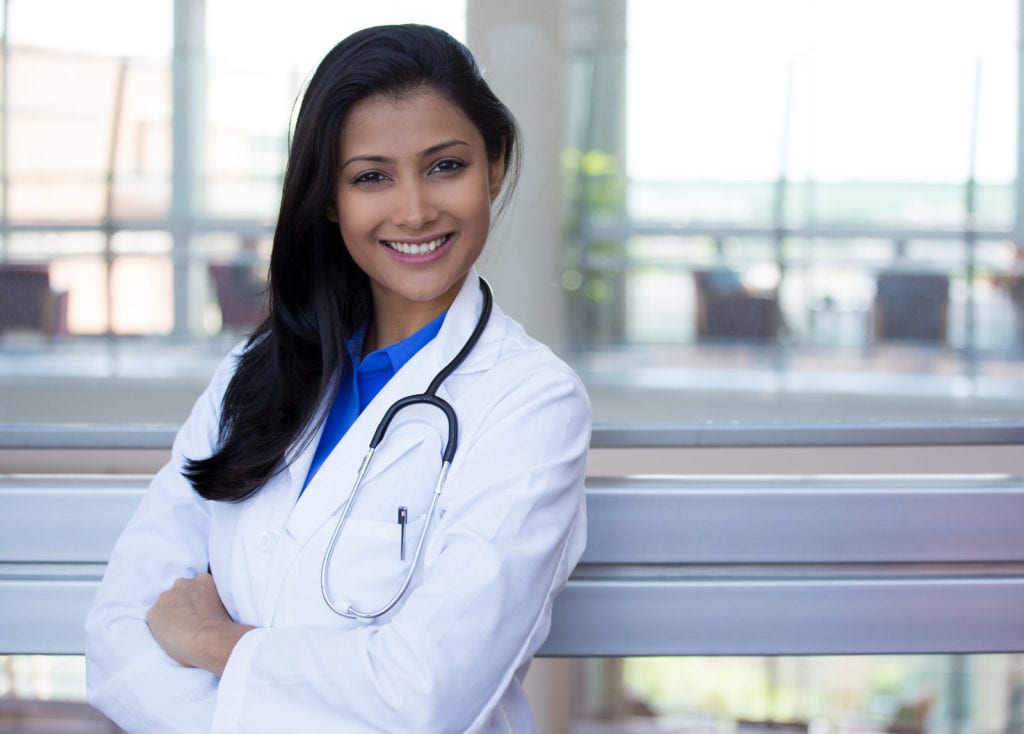 Astronomical health care costs reduce the affordability of care to those who need it most. Advanced practice registered nurses are the solution to rising health care costs. They provide quality care at reasonable costs, especially to populations in rural and medically underserved areas. By pursuing a master of science in nursing, you'll have a great opportunity to advance your nursing career and become an expert in your field of study. The Connecticut Department of Public recognizes three categories of APRNs: nurse practitioners, certified registered nurse anesthetists, and clinical nurse specialists. These types of nurses are always in demand, in Connecticut and the rest of the United States. Apart from the clinical opportunities, your MSN degree will also pave the way for a career as a nurse educator, nurse administrator, or health policy expert.
Connecticut's APRNs can serve as independently licensed health care providers after the first three years of practice in a collaborative agreement with a licensed physician. Your practice will be a lifeline to patients who are struggling to access care. Although there are numerous professional benefits to the degree, the greatest benefits come from using your education and training to solving the complex problems of those in need.
Specialized Learning
In order to work as an advanced practice nurse, you must earn either a master's or a doctorate degree. Connecticut's schools offering graduate nurse studies accept only a small percentage of applicants each year. To qualify for admission to the specialized learning program, you must have a passing grade in science courses, nursing courses, pathophysiology, and statistics, and have your registered nursing license based on the passage of the rigorous NCLEX-RN. Nursing experience is not required but it is a plus when applying to these programs.
At the master's level, students undergo exhaustive coursework and an extensive clinical experience, which could entail a few hundred hours of patient care under the supervision of an appropriate instructor. The courses covered in the curriculum will depend on the designated area of specialty. General topics are leadership in practice, pharmacotherapeutics, and pathophysiology. The specialty topics will support the development of expertise and leadership in the chosen areas.
Program graduates are eligible to take a national board certification exam based on specialty. Most certification exams are computer-based and comprise of 200 or more questions that candidates must complete within four hours. In addition to the certification exam, candidates will have to meet continuing education requirements to demonstrate ongoing competencies and keep their certification active.
Advanced practice nurses manage patients with both simple and complex medical requirements. They use their diagnostic reasoning and clinical judgment to solve cases based on an evaluation of the patient and an interpretation of the results of laboratory and imaging tests. APNs also prescribe medication and provide counseling to patients based on the diagnosis.
Here are three options to pursue an MSN degree:
RN to MSN: Sacred Heart University and the University of Connecticut facilitate RN-to-MSN programs, giving nurses with an associate's degree the opportunity to delve into a master's degree program and prepare for advanced practice nursing in a much shorter time (with the completion of 8-9 MSN classes instead of 12) than it would take to complete separate BSN and MSN programs. The RN-MSN also saves money as students can take graduate classes at the undergraduate tuition rate. Sacred Heart's program awards a BSN degree along the way and the MSN degree upon completion.
Direct Entry MSN: Fairfield University, the University of Connecticut, and Yale School of Nursing are some of the major universities offering the direct entry master's degree in Connecticut. Applicants must have a BSN degree to begin the graduate-level courses from the onset. The curriculum will cover at least 600 hours of clinical practice in the 45-60 credit program – does not include prerequisite courses.
Post-Master's Certificate: To enroll in a post-master's certificate program, the applicant must have a master's degree in nursing. Each school offers a different specialty, so the university of choice will depend on the desired area of practice. Students can enroll in an area of practice that is closely related to their current specialty or select a specialty that is altogether different. The flexible program format, that may be taken online, can take up to 4 semesters to complete.
Online Master of Science in nursing programs are designed for registered nurses to combine life and studies in the simplest way possible. Students can set their own pace by scheduling courses in a way that best suits their personal obligations. A diploma or associate's degree in nursing (or a closely related area) will admit most students.
General outline of the enrollment criteria:
Summary of Enrollment Criteria
A completed application for admission to graduate study – submitted before the deadline.
Official transcripts from the accredited diploma, associate's degree, or baccalaureate program. GPA must be 3.0 or above.
A valid license to practice as a registered nurse in the state where the student will complete the clinical requirements.
Letters of reference from professional and academic sources.
Transcripts of prerequisite courses with a grade C or above.
A portfolio of achievements, including a personal statement and resume.
How Much Do MSN Programs Cost?
At a rate of $795 per credit for graduate study in Connecticut, direct entry students can pay up to $47,700 for tuition plus fees. Students pursuing the master's degree from the RN-to-MSN option will pay more to complete the volume of credits required for graduation. However, the total cost savings will be greater than acquiring a BSN degree followed by the MSN degree. Additionally, RN-MSN students will begin graduate-level courses during undergraduate study, which will result in further savings on tuition. Nursing students must budget for clinical supplies, insurance, and travel to the clinical sites.
Requirements For Advanced Practice Registered Nurses Connecticut
All applications to practice as an advanced practice nurse must be submitted online after obtaining national certification as a nurse practitioner, clinical nurse specialist, or nurse anesthetist.
After receiving a license to practice in Connecticut, you must practice in collaboration with a licensed physician. The state defines collaboration as a mutually agreed upon relationship that the APRN enters into with a physician who is educated and trained in an area of practice that is related to the APRN specialty. APRNs, by law, must work in a collaborative agreement with physicians for the first three years. The agreement allows for the exercise of prescriptive authority where a level of schedule II and III controlled substances that the APRN may prescribe is clearly outlined.
After three years and 2000 hours of collaborative practice in Connecticut with a licensed physician, you may practice alone or in collaboration with a physician or other health care provider. You must maintain documentation of collaborative practice for up to three years after completing the requirements and submit it to the Department of Public Health within 45 days after the Department makes a request for the documentation. Submit written notice of your intent to practice independently – before beginning independent practice.
Guidelines for APRN Licensure
In order to be eligible for licensure as an advanced practice registered nurse licensure, you must fulfill the following requirements:
Submit an application online.
Pay the application fee of $200.
Hold a current license to practice as a registered nurse in Connecticut.
Provide verification of current certification from a recognized certifying agency in your area of practice.
Provide an official transcript of nursing education – at a master's level or above. The educational institution must send the transcripts directly to the Department.
Provide official verification of successfully completing at least 30 hours of instruction in pharmacology for advanced nursing practice – sent to the Department directly from the issuing institution.
Provide verification of licenses held, both current and expired, in other states. Online verification through NURSYS is available for participating states.
As a Connecticut-licensed registered nurse with a master's degree in nursing, you may practice for a period of 120 calendar days after graduating from the program. If you practice during this period, you must do so under the supervision of a licensed physician or licensed APRN. You cannot prescribe or dispense drugs during this period. Upon confirmation of licensure, you must maintain professional liability insurance in the amount of $500,000 per person, per occurrence as coverage in the event of professional malpractice claims.
APN Renewal Requirements Connecticut
Your APRN license will expire yearly at the same time as the registered nursing license. Licenses must be renewed online. The Department will send a renewal notice to your mailing address 60 days before the license expiration date. The notice will include your username and password to use the online renewal system. The renewal fee is $120.
Continuing Education Requirements
For licensure registration periods after October 1, 2014, you must complete the continuing education requirements for license renewal. You must earn at least 50 contact hours of continuing education hours, in your area of practice, within the preceding 24-month period. At least five contact hours must include training or education in pharmacotherapeutics. One hour of training or education must be completed in each of the following:
Diseases – including AIDS and HIV
Risk management
Sexual assault
Domestic violence
Cultural competency
Substance abuse
Mental health conditions common to veterans and family members of veterans
You must attest to completing the continuing education requirements during renewal and retain records of attendance or certificates for at least three years after completing the CEUs. The Department conducts random audits, and you must present the certificates for inspection within 45 days of the request.
Contact the Board of Nursing
Connecticut Department of Public Health
APRN Licensure
410 Capitol Ave., MS # 12 APP
P.O. Box 340308
Hartford, CT 06134
Phone:  (860) 509-7603
Fax: (860) 707-1981
Email:  dph.nursingteam@ct.gov
MSN Programs Connecticut
Danbury, CT MSN Programs:
Western Connecticut State University
181 White Street, Danbury, CT 06810
1-877-837-9278
Fairfield, CT MSN Programs:
Fairfield University
1073 North Benson Road, Fairfield, CT 06824
203-254-4000
Sacred Heart University
5151 Park Avenue, Fairfield, CT 06825
203-371-7999
Hamden, CT MSN Programs:
Quinnipiac University
275 Mount Carmel Avenue, Hamden, CT 06518
203-582-8200
New Haven, CT MSN Programs:
Southern Connecticut State University
501 Crescent Street, New Haven, CT 06515
203-392-SCSU
Orange, CT MSN Programs:
Yale School of Nursing
400 West Campus Drive, Orange, CT 06477
203-785-2389
Storrs, CT MSN Programs:
The University of Connecticut
115 North Eagleville Road, Storrs, CT 06269
860-486-2000