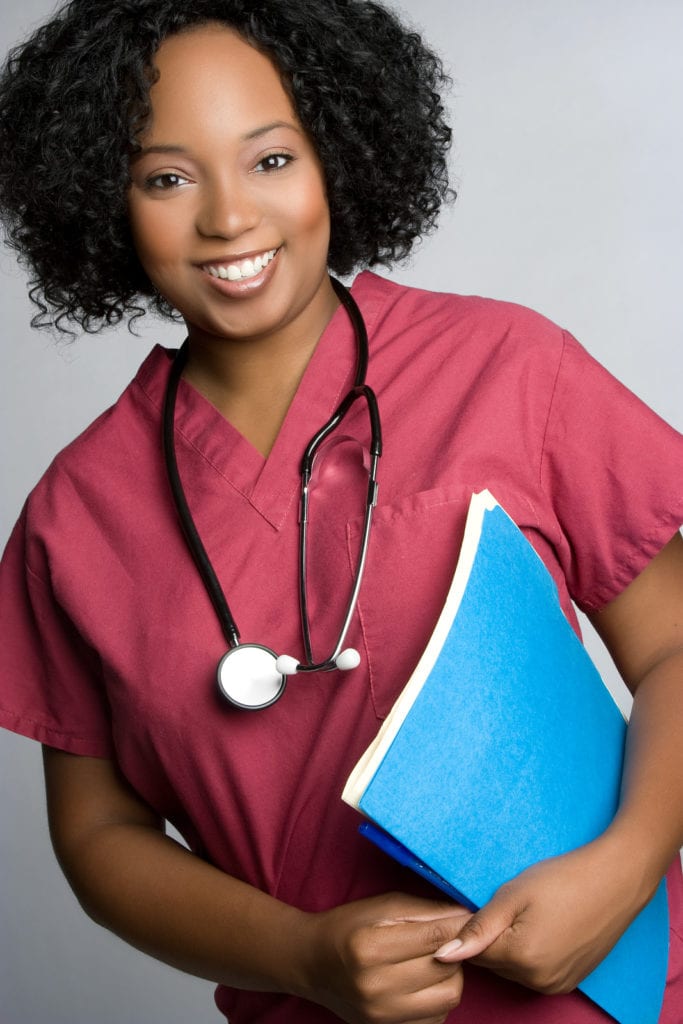 A master of science in nursing prepares registered nurses for a role in nursing education or nursing administration. The program provides the advanced education for graduates to work as certified clinical nurse specialists, certified nurse anesthetics, nurse practitioners, and certified nurse midwives. Nurses completing the MSN program possess advanced management and development skills, excellent communication skills, and the ability to lead and educate other nurses.
There's a wide spectrum of master's degree programs accredited by the National League for Nursing Accrediting Commission (NLNAC) or the Commission on Collegiate Nursing (CCNE). The specific degree conferred depends on the college or university – some variations include Master of Science in Nursing (M.S.N.), Master of Nursing (M.N.), or a Master of Science or Master of Arts with a nursing major.
RNs with an associate's degree can enroll in an accelerated program to earn a baccalaureate and master's degree in a single program. Similarly, accelerated programs are also available for those with another non-nursing degree.
Specialized Learning
The master's degree curriculum provides specialized learning for nurses to develop in an area of their choosing. The student should have identified an area of specialty before enrolling in the program, which covers one of four areas:
Nurse practitioner (NP)
Certified nurse anesthetist (CRNA)
Clinical nurse specialist (CNS)
Certified nurse midwife (CNM)
By following a full-time schedule of uninterrupted study, students can complete the MSN requirements in 18 to 24 months. However, many nurses opt for part-time learning built around their work and family schedules, which extends the time needed to complete the program.
The curriculum combines the theories and concepts of the science of nursing with their application along with an emphasis on the management of health care. Although the program utilizes classroom and extensive clinical instruction, similar to a baccalaureate program, content delivery is different. Instead of continuous lectures in the classroom, instructors use seminars and interactive round-table discussions to disburse information.
General topics include mental health, health economics, healthcare ethics, statistics, health policy, nutrition, family planning, research management, and health promotion in addition to topics in the area of concentration. For example, a clinical nurse specialist will focus on adult health, gerontology, and rehabilitation while a nurse practitioner will cover emergency care, occupational health, neonatal health and primary care.
The eligibility criteria for admission to a master's program in nursing depend on the college or university, but, generally, include a bachelor's degree from an accredited school and a state RN license. Other common requirements are:
Graduate Record Examinations (GRE) scores
College transcripts
Letters of reference
The admissions officer will factor in your work experience, college transcripts, letters of reference, test scores, and clinical work as a composite package. There will be detailed requirements for entry into some specialties. For specific requirements, contact the school's admissions department.
How Much Do MSN Programs Cost?
A key consideration when applying for a master's program is the cost. The best place to start is with the financial aid officer. Does the school offer financial aid in the form of loans or scholarships? Can you transfer credits in to reduce the cost? Research other schools in the same area to compare the final costs, making sure to factor in expenses for fees, textbooks, clinical requirements, and other costs.
The average cost of tuition for an MSN degree in Georgia is $9,900 per semester for a total cost of $39,600 for two years. Students must budget for lab fees, administrative fees, uniform, special events, transport, textbooks, graduation, and miscellaneous costs.
Sources of financial aid include employer funding and the Nurse Faculty Loan Program (NFLP). If the program offers a flexible schedule, you may be able to work while you study to keep the student loans to a minimum.
Benefits of an MSN degree
As healthcare organizations reduce the number of beds and transfer patients to other types of facilities for rehabilitation, a nurse with a master's degree will be able to step in and oversee patient care in homes, clinics, and community-based settings. Many nurse specialists take the initiative and start their own businesses, offering the services most needed in their communities.
The rewards of the degree are almost immediate as advanced practice nurses can earn annual salaries ranging from $72,000 to $90,000. The salary and benefits depend on geographic location, specialty, and experience. Nurse practitioners in rural areas earn significantly less than the national average. On the other hand, certified nurse midwives and certified nurse anesthetists draw higher salaries and benefits.
MSN Schools GA
Albany, GA MSN Programs:
Albany State University
504 College Drive, Albany, GA 31705
229-430-4600
Atlanta, GA MSN Programs:
Emory University
201 Dowman Drive, Atlanta, GA 30322
404-727-6123
Georgia Baptist College of Nursing
3001 Mercer University Drive, Atlanta, GA 30341
678-547-6111
Georgia State University
P.O. Box-3965, Atlanta, GA 30302
404-413-2000
Americus, GA MSN Programs:
Georgia Southwestern State University
800 GA Southwestern State University Drive, Americus, GA 31709
877-871-4594
Augusta, GA MSN Programs:
Georgia Regents University
1120 15th Street, Augusta, GA 30912
706-721-0211
Carrollton, GA MSN Programs:
University of West Georgia
1601 Maple Street, Carrollton, GA- 30118
678-839-5000
Gainesville, GA MSN Programs:
Brenau University
500 Washington Street Southeast, Gainesville, GA 30501
770-534-6100
Kennesaw, GA MSN Programs:
Kennesaw State University
1000 Chastain Road, Kennesaw, GA 30144
770-423-6000
Milledgeville, GA MSN Programs:
Georgia College
231 West Hancock Street, Milledgeville, GA 31061
478-445-5004
Morrow, GA MSN Programs:
Clayton State University
2000 Clayton State Boulevard, Morrow, GA 30260
678-466-4900
Savannah, GA MSN Programs:
Armstrong Atlantic State University
11935 Abercorn Street, Savannah, GA 31419
800-633-2349
Statesboro, GA MSN Programs:
Georgia Southern University
P.O. Box 8073, Statesboro, GA 30460
912-478-5322
Thomasville, GA MSN Programs:
Thomas University
1501 Millpond Road, Thomasville, GA 31792
800-538-9784
Valdosta, GA MSN Programs:
Valdosta State University
1500 North Patterson Street, Valdosta, GA 31698
229-333-5791