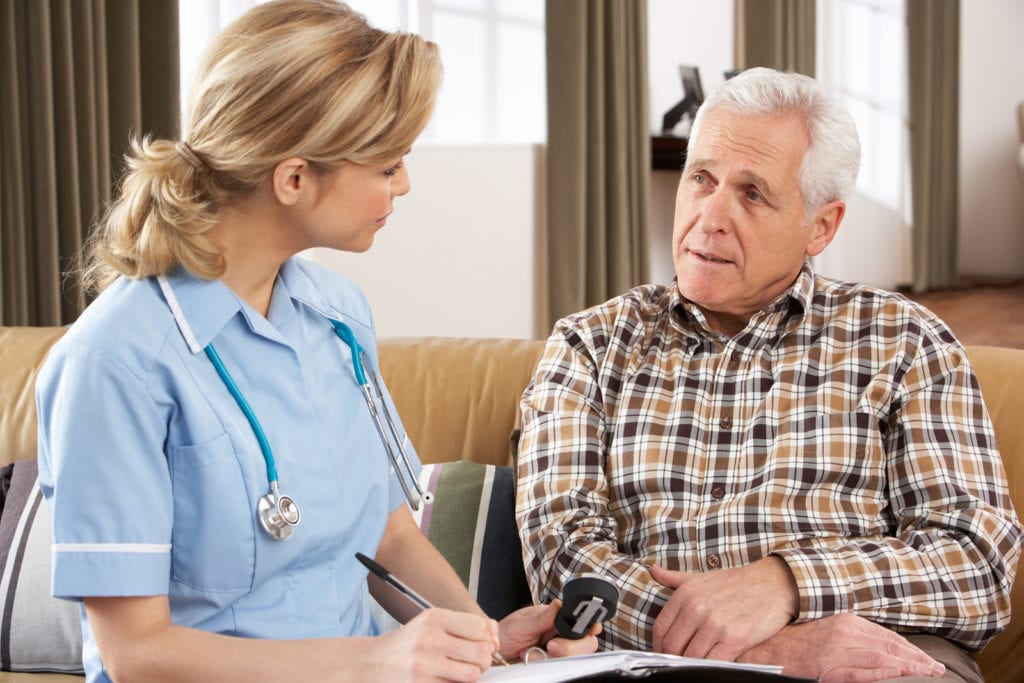 To effect the change needed to improve healthcare, registered nurses must be willing to change and improve themselves. Graduate nursing programs, such as the Master of Science in Nursing (MSN), provide the additional training RNs need to become the leaders of tomorrow. Yet, there are several reasons, besides the desire to effect change, which drives nurses to graduate study. Many nurses seek additional education to boost their salaries, take an active role in the evolution of nursing, or to deliver care in an advanced practice role. Accredited MSN programs keep nurses ahead of the healthcare curve, as they'll demonstrate proven skills to use technology and evidence-based practice in patient care.
Pursuing a master's degree takes time and money, but it is worth the effort if you're committed to achieving all that you can in the field. Classes are flexible to accommodate RNs' need to balance work and family with study. Before taking a step towards the degree, you must have a clear picture of your goals – you must identify your chosen area of specialization before admission to most programs. There are numerous career paths from which to choose. At the conclusion of the program, graduates will be able to think independently, support the development of other nurses, demonstrate a commitment to superior care, and create care plans that are designed to achieve positive outcomes.
According to the United States Bureau of Labor Statistics, RNs earning a median annual salary of $68,450 could increase their earnings to $107,460 when they assume advanced practice positions. Is the effort to pursue an MSN degree worthwhile? Definitely!
Specialized Learning
Rapid changes in the health care systems and policies create a need for highly competent nurse leaders. The Master of Science in Nursing (MSN) is designed to prepare registered nurses to meet that critical need and to improve outcomes in health care policy and systems and health promotion. Students gain relevant knowledge and skills to assume a leading role in clinical settings, education, administration, or informatics. The curriculum will cover the core courses that will expand knowledge of health systems and develop essential skills, such as problem-solving, research, critical thinking, evidence-based practice, management, and communication. Examples of core courses include health care systems, the roles of the advanced nurse, research for evidence-based practice, informatics and technology, practice and policy, and theoretical foundations of practice. Core courses may include clinical hours and experiential learning to reinforce the theory.
Upon completion of the core requirements, the MSN curriculum will cover a specialized track that aligns with the student's career goals. Specialized tracks include but are not limited to leadership, education, informatics, and coordination of patient care. The requirements will vary by selection, but most tracks require completion of a project(s) based on current work environment. In this way, MSN students can apply their newly acquired skills, as they learn them, to drive positive change at work.
The flexible online format of MSN programs lets students access the program's content based on their own schedule and progress at their own pace. With a graduate degree in hand, the student will be eligible to sit a national certification exam in their chosen area of specialty. Graduates may also apply for licensure from the Vermont Board of Nursing and assume positions such as a nurse manager, nurse educator, health-policy specialist, or clinical director in an array of health care organizations.
Following are the common paths to entry to the MSN programs:
RN to MSN: The RN to MSN program is an accelerated path that recognizes nurses' academic accomplishments and work experience. The program is designed for RNs with an associate degree to complete undergraduate coursework – without repetition – and the graduate requirements in two years. They will complete approximately 45 credits within that period and earn the MSN degree in less time than it takes to complete an RN bridge program and a traditional MSN. The course is delivered online to facilitate nurses with defined educational goals.
Direct Entry MSN: The direct entry BSN to MSN program appeals to nurses seeking an advanced practice degree. Typically, they would have identified an intended area of specialization and are prepared to leverage their baccalaureate degree to obtain a master's in nursing. At the conclusion of the program, they would, potentially, experience better opportunities and higher salaries. This pathway enables nurses to earn a master's degree in a flexible and convenient format and combines online theory with practical experiences in multiple clinical settings. Applicants must have a bachelor's degree in nursing and a license to practice as a registered nurse. Admittance may be possible for candidates with master's degree in a non-nursing discipline after completion of specific prerequisite course. Graduates are prepared to take a national certification exam and find success in leadership and clinical roles in various health care settings in Doctor of Nursing Practice (DNP) programs.
Post-Master's Certificate: Post-master's instruction is available to nurses with a master's degree in nursing who wish to prepare for an additional area of clinical concentration. The curriculum covers core master's level courses, theory, and the accompanying practicum experiences to reinforce the academics. Nurses choose this path to gain additional, specialized knowledge to improve their career outlook and meet community needs with a specific area of healthcare. Students who successfully complete the program can apply to sit a national certifying exam in a specialty area and population focus. Candidates must have an advanced practice nursing and registered nursing license to be admitted to the program.
Students admitted to the MSN program must have a current, unencumbered nursing license and an associate degree or baccalaureate degree in nursing. Nurses admitted to the program may be awarded credits for their previous education and experience. The university's admissions department will evaluate transcripts to determine the extent of the credit awarded. In addition to transcripts and evidence of licensure, students must demonstrate their commitment to the advancement of the profession through a personal statement, references and resume. Personal interviews are an important part of the application process as it gives candidates an opportunity to showcase their abilities and desire to advance in the field.
Summary of Enrollment Criteria
Complete an application for graduate study
Submit a completed application to the school's Department of Nursing
Provide official copies of all post-secondary transcripts including transcripts of classes taken where a degree was not awarded.
Have an associate's degree or baccalaureate degree in nursing from a regionally accredited university
Complete a personal statement – the school will provide specific details during the application process
Two or more letters of recommendation from academic and professional sources who can speak confidently of your ability to succeed at graduate studies
A non-native English must submit TOEFL scores along with the other application requirements. There may be additional requirements for entry based on the intended field of study. Entry to the MSN program might be possible if you completed a baccalaureate or master's degree. However, there may be additional requirements for entry.
How Much Do MSN Programs in Vermont Cost?
BSN candidates may complete all the coursework for the MSN degree in 18 to 24 months. The average cost of tuition is $646 per credit for residents enrolled in the MSN program at the University of Vermont. The cost of tuition will increase for those who need to complete prerequisite requirements. Salaries for advanced practice nurses vary from $72,890 to $102,450 depending on the area of specialization. Though tuition and the associated costs of a nursing education are expensive, the investment in your career is a worthwhile one. Financial aid, scholarships, and grants may be available to reduce the final out-of-pocket costs.
Requirements For Advanced Practice Registered Nurses Vermont
The Vermont Board of Nursing operates under the Vermont Secretary of State to administer laws and guidelines for the practice of nursing in the state. The laws cover professional standards, administrative rules, and standards for advanced practice registered nurses. Candidates for APRN licensure must hold a registered nurse license. Practice as an APRN requires a license issued by the Board.
Licensure by Examination is open to those who have completed a graduate degree in nursing. If you hold a registered nurse license from another state, you must apply for Registered Nurse endorsement before applying for an APRN license.
Foreign-educated nurses may apply for licensure by examination after providing translated copies of their education to the Board. Approval may require completion of secondary education that is approved by the state. Licensure by endorsement is available if you obtained licensure in another country that meets or exceeds the standards of Vermont for licensure APRNs.
Guidelines for APRN Licensure by Examination
Submit the following to the Vermont State Board of Nursing:
A completed online application. Provide appropriate answers to all questions. An incomplete application will delay processing of your license.
Pay the non-refundable application fee of $75. Pay online using a credit card or mail a check or money order to the Board's office. Check or money order should be made out to Office of the Secretary of State.
Request an official copy of your nursing education transcript. The graduate program may release the transcript to you in a sealed envelope or mail directly to the Board's office in a sealed envelope. The transcript must indicate successful completion of Advanced Pathophysiology, Advanced Assessment, and Pharmacotherapeutics. Unofficial transcripts will not be accepted.
Provide evidence of an unencumbered registered nurse license
Provide a copy of your national advanced nursing practice specialty certification
Practice Guidelines must:

Be the original and have your signature and that if the collaborating provider and the date. This requirement applies if you are in the transition practice period.
Be approved by the Board before you begin working in a clinical role, population focus, or specialty.

Submit a completed APRN Attestation of Completion if Transition to Practice form if you've met the required hours.
Collaborative Provider Agreement
A formal agreement with a collaborating provider is required for APRNs with fewer than 24 months and 2,400 hours of practice in a specialty and population focus. As a candidate for licensure, you must establish an agreement with a collaborating provider for no fewer than 12 months or 1,600 hours. Examples of acceptable collaborating providers include a physician, osteopathic physician or APRN who has practiced in a similar specialty for least four years.
Prescriptive Authority
Prescriptive authority is granted with APRN licensure. Licensees may prescribe medications in accordance with the scope of practice and with Vermont's statutes and regulations. Prescriptive authority is issued to Psychiatric/Mental Health Clinical Nurse Specialists at the Board's discretion.
APRN Renewal Requirements Vermont
APRN licenses must be renewed by April 1 on odd-numbered years.
Instructions for renewal:
Submit a completed application for renewal
Provide evidence of completing the APRN practice requirement – 960 hours in the last five years or at least 400 hours in the last two years or completion of an approved APRN refresher course in the last two years.
Provide evidence of current national certification
Provide evidence of current Practice Guidelines and Collaborating Provider Agreement if applicable.
Enclose the payment of $145. Make check or money order payable to Office of the Secretary of State.
If you are an APRN who is not practicing and does not plan to practice nursing, you may place your APRN license on inactive status by filling out the RN and APRN Request for Inactive Status application. There is no fee associated with this application.
Contact the Board of Nursing
Vermont Board of Nursing
Office of Professional Regulation
89 Main Street, 3rd Floor
Montpelier, Vermont 05620-3402
802-828-1503
MSN Programs Vermont
Burlington, VT MSN programs:
University of Vermont
Burlington, VT 05405
802-656-3131
Northfield, VT MSN programs:
Norwich University
158 Harmon Drive, Northfield, VT 05663
802-485-2000