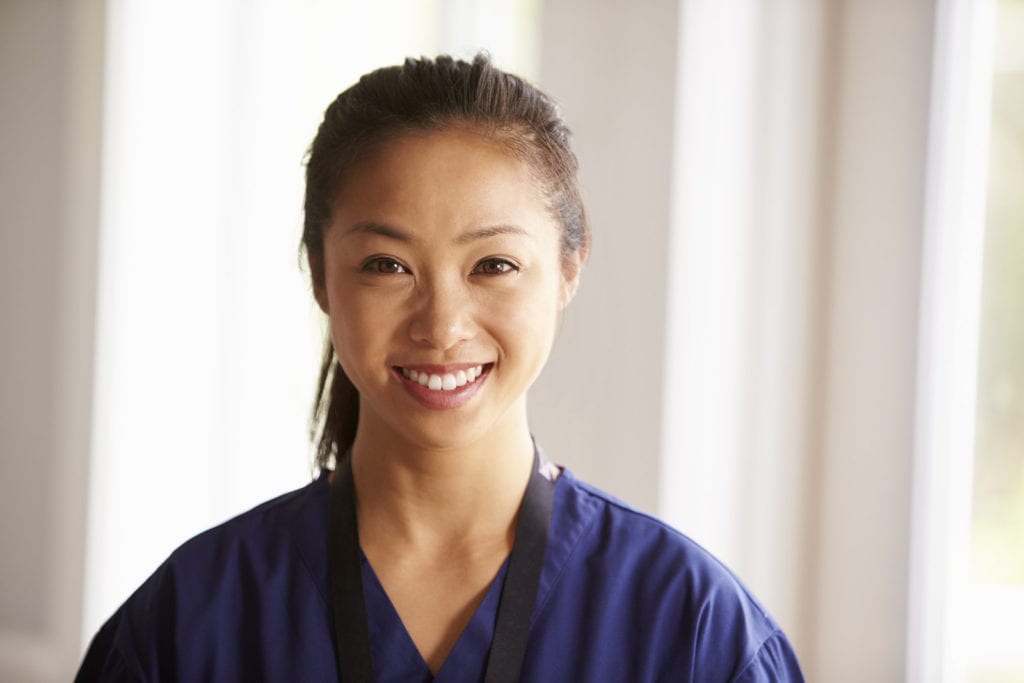 Demographic shifts, an aging population that needs more care, a poor image of a career in nursing, and competition with other professions all contribute to a nursing crisis in Delaware. According to the Delaware Health Care Commission, the shortage will escalate when experienced nurses of the Baby Boomer generation retire. Nurses are a central part of the plan to transform health care in the state. As Delawareans struggle with rising health care costs amidst a fragile economic climate, employers face a tough decision of how to improve the quality of care while keeping labor costs down. A growing body of research suggests that access to quality, culturally sensitive, and affordable care will increase significantly through the use of professional registered nurses educated at the baccalaureate level.
The profession is unique in that there are multiple educational pathways to obtain the entry-level license to practice as a registered nurse. The nursing diploma (rare), associate's degree in nursing (common), and the bachelor's of science in nursing are the three routes to entry. However, multiple studies conclude that BSN nurses are best prepared to meet the challenges of the reformed health care system because the degree equips nurses with critical thinking skills and ability to accumulate, interpret, and use information quickly.
Registered nurses seeking to advance their education to keep abreast of the rapidly changing health care environment need a flexible program option that will not affect professional and personal commitments. RN-to-BSN programs are geared towards the adult learner who needs flexibility. Numerous online programs are not only flexible but also allow students the opportunity to take courses at their own pace without being tied to a cohort.
Benefits of Progressing to a BSN Degree
Lightning fast changes in health care demand that nurses understand information management systems and technology to coordinate care across patient care teams. Advanced education prepares nurses to function in leadership roles. Years ago, nurses were confined to bedside duties. Today, they must use research, informatics, and clinical judgment to manage patient care. In this new role, RNs are innovators in health care.
As the IOM encourages nurses to pursue higher education, using the established goal for 80 percent of RNs to be prepared at the BSN level by 2020 as a motivator, it is critical for existing nurses to take heed. The IOM uses a significant body of evidence to support its call for better-educated nurses. The widespread belief is that a better-educated workforce will lead to better delivery of care across the health care system.
The current spate of employment ads reveals that hospital officials agree with the body of research and the IOM's call for more BSN nurses. Many state hospitals are applying for and reaching "Magnet" status. As part of the process, they must demonstrate the steps they've taken to meet the IOM's recommendation. Therefore, in spite of the existing shortage of nurses at any educational level, hospital officials are showing a preference for BSN-educated nurses. The reality that BSN nurses are fortified with the knowledge and skills to meet the industry's increasingly complex health care needs is reason enough to pursue the advanced degree.
Registered nurses, at all levels, achieve the title after completing an approved nursing program, passing a national licensing exam, and obtaining a license from the Delaware Board of Nursing or another licensing authority in other US states. In Delaware, there is no specific list of duties that RNs can and cannot perform. In many entry-level positions, associate's degree and bachelor's degree nurses perform the same functions. Over time, BSN nurses may receive increased responsibilities in line with their advanced education. As more nurses pursue the BSN degree, upcoming legislation could assign new titles to distinguish those nurses with the advanced education.
Advanced practice nurses will play a critical role in the provision of primary care in Delaware, and especially in rural communities. Commanding salaries of $75,000 at the lower end and over $100,000 at the higher end, advanced practice registered nurses bring affordable and quality care to the communities who need it most. They fill a gap left by the shortage of primary care physicians in Delaware. The preparation that the BSN provides forms the foundational core for a master's degree in nursing, which is the minimum educational preparation to practice as an advanced practice registered nurse in Delaware. Apart from clinical practice as a nurse practitioner, nurse midwife, clinical nurse specialist, or nurse anesthetist, the master's degree in nursing can be beneficial for pursuing a position on the administrative side of practice, such as in upper-level management, policy making, or as a nurse educator. Graduate programs may accept students with an associate's degree in nursing, but enrollment is often competitive, and preference may be given to applicants with a bachelor's degree.
One of the biggest motivators that lead nurses to enroll in an RN-BSN program is the uncertainty of the direction of the profession and the looming threat of losing a hospital job. Employers support educational advancement for currently employed nurses through financial and scheduling arrangements. Tuition reimbursement, career ladders, flexible schedules, and continuing education opportunities are just some ways employers support the nursing workforce, and in so doing, promote job satisfaction and retention.
Requirements for Enrollment in an RN to BSN Program
The RN-BSN program is targeted to RNs, who hold a nursing diploma or an associate degree in nursing and want to increase their knowledge and training in the field. The program will cover additional practicum opportunities for students to development the clinical and leadership skills needed to advance in the dynamic health care environment.
Apart from preparation for the short-term, the curriculum provides the preparation necessary for graduate study. Designed to enhance leadership, communication, research, scholarly writing, and evidenced-based practice, graduates will have an edge that will increase their rate of success in the graduate masters or doctorate program.
Institutions, such as the University of Delaware offer the program in a traditional or online learning format. Students earn the BSN degree after completing 120 credits of prescribed coursework. Applicants can transfer up to 59 non-nursing credits and earn 30 credits for a current RN license. The remaining 31 credits can be completed in 12 to 18 months. There will be at least 84 hours of practicum in most programs.
Here is a brief checklist of entry requirements for an RN-BSN program.
An associate's degree in nursing (or diploma) from a regionally accredited program
A copy of a current RN license
Official transcripts of all college-level courses with a minimum 3.0 GPA
Professional and academic references
Good moral character
Check with the university for specific entry requirements for the Department of Nursing.
Undergraduate tuition costs approximately $481 per credit for Delaware residents. Other applicable fees include registration, general fee, online exam fees, technology fee, and lab fee. Nursing students should budget for additional expenses for insurance, uniform, supplies, and the costs of meeting the clinical requirements – drug screening, background check, etc. Scholarships, employer reimbursement, and state and federal aid can help to reduce out-of-pocket costs.
Delaware RN to BSN Programs:
Newark, DE RN-BSN programs:
University of Delaware
217 John M Clayton Hall, Newark, DE19716
302-831-2792
New Castle, DE RN-BSN programs:
Wilmington University
320 North DuPont Highway, New Castle, DE 19720
877-967-5464