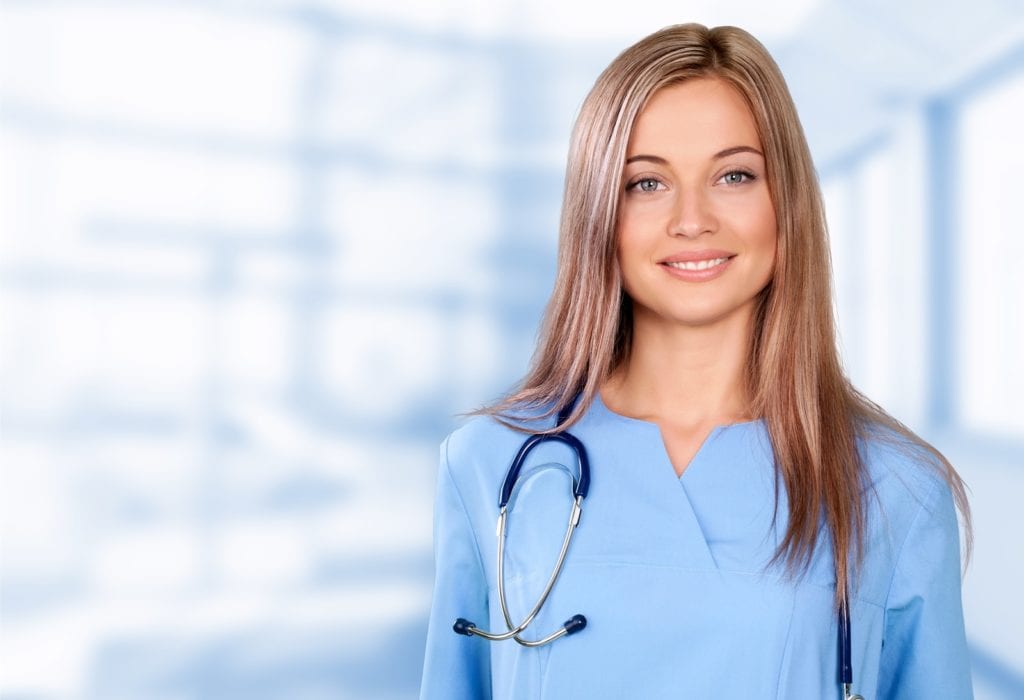 Healthcare providers, especially hospitals, and organizations repeatedly call for better-educated nurses to meet the challenges within the nation's healthcare system. RN-to-BSN programs are designed to help registered nurses develop the clinical, leadership and advocacy skills and knowledge to meet industry demands.
According to the American Association of Colleges of Nurses, more RNs today are heeding the call by seeking a BSN to increase their competitive advantage and improve patient care. In a report titled, "The U.S. Nursing Workforce: Trends in Supply and Education," the Department of Health and Human Services revealed that in the last decade, the RN workforce holding a bachelor's or higher rose to 55%. Although the figure seems positive compared to the 22% in 1980, it is still not enough according to the Institute of Medicine who recommends that 80% of the workforce hold a bachelor's degree or higher by 2020. The IOM believes that with 80 percent of the workforce educated at this level, the healthcare system will be better prepared to use increasingly sophisticated technologies to manage complex cases.
Although healthcare employers and associations are the ones making the strongest calls for increased education for the nursing workforces, it's the nurses themselves who stand to benefit the most. Moving from an associate's degree to a bachelor's degree or higher will place the best jobs within their reach. Since nurses have a pivotal role in healthcare, higher education will also guarantee professional longevity in an uncertain system.
For the nurse who may be hesitant about returning to school, there's good news. Earning a BSN is, in many ways, easier than ever before. RN-to-BSN programs are now able to facilitate nurses in all walks of life. From conventional to hybrid and fully online formats, nurses can now select a program that best fits their lifestyle. Even nurses in rural communities can now access education at home with the option to travel to a nearby facility to complete the clinical requirements.
In the future, the BSN will be an entry-level requirement for the profession – if nursing associations have their way. Therefore, nurses who are passionate about their work should take the time now to gain the competitive edge and develop the advanced skills needed to make a difference in the lives of patients and communities.
Benefits of Progressing to a BSN Degree
A bachelor of science in nursing degree opens the door to a variety of rewarding and flexible career opportunities in health care. Compassion, empathy, and a genuine desire to help others get well cannot be underestimated. However, the critical role that nurses play in healthcare demands advanced clinical, leadership, critical thinking, and case management skills. Several studies all acknowledge that healthcare teams where registered nurses have a bachelor's degree or higher have the best patient outcomes because BSNs have a broader scope of practice to save more lives.
There are tremendous opportunities for growth in the nursing profession. While Missouri as a state seeks ways to alleviate a crippling shortage in the nursing workforce, employers have little choice but to hire associate degree registered nurses to fill vacancies. However, when it comes to filling advanced positions, employers need highly qualified professionals. A BSN prepared nurse will have the qualification to fill some of those roles. Also, the BSN provides the foundation for nurses to pursue a master's or doctoral degree in nursing and focus on a specific aspect of care, which will lead to even better opportunities for advancement. For instance, advanced practice nurses are critical to meeting the primary care needs in communities where there's a shortage of primary care physicians. Education is another sector where there's a limited supply of faculty to prepare the next generation of nurses.
BSN nurses consistently get the better jobs and better pay than registered nurses who have an associate's degree. Employers are likely to pay a BSN graduate more due to the broader scope of practice the nurse will be able to perform. Many say that a registered nurse is a registered nurse, but employers will eventually make a differentiation between the two levels of nurses. The difference in salaries will depend on the nurse's experience, type of employer, and demographics. In some states, the difference in salaries between a diploma or associate's degree nurse and a nurse with a bachelor's degree could be as much as $27,300 annually.
The Magnet Recognition Program has a significant impact on the hiring practices of hospitals across the state. This very fact should catch the minds of nurses hoping to work within the extensive hospital system. Developed by the American Nurses Association, the Magnet Recognition Program promotes excellence in patient care. As a result, it requires members to boost the percentage of nurses with a BSN degree or higher. In response, hospital employers are requiring RNs to return to school and recruiting more BSNs and ADNs. Therefore, a BSN nurse has a better chance of securing and keeping a job in the hospital setting. It is for this reason, more and more ADNs are limited to long-term care.
An associate's degree facilitates faster entry into nursing as graduates can take the NCLEX-RN just as any BSN nurse. However, the degree should be a stepping stone to the BSN or higher. The health care system requires well-rounded professionals who can cope with the rising instances of chronic and acute illnesses that require advanced clinical, leadership, and critical thinking skills.
The ADN serves its purpose in providing an entry into nursing, but it is only the beginning of a longer journey. The Institute of Medicine and other national organizations are calling for a more educated workforce as studies reveal a link between education and a decrease in patient mortality rates. BSN nurses are better prepared to meet the complex patient needs that the healthcare system faces today. As employers help nurses overcome the barriers to further study, such as finances and flexibility, it is a great time to grab hold of the opportunities and continue your study to the BSN and beyond.
Requirements for Enrollment in an RN to BSN Program
The RN-BSN program is ideal for an RN who meet the increasing demands for RNs to have a BSN degree to work in a dynamic health care environment. The program will build on your previous education and help you to develop community, technological, clinical, and collaborative skills.
The curriculum is designed to help nurses hone their skills to become managers, leaders, coordinators, and advocates of care. It will require the completion of general education coursework, including philosophy, history, English composition, and pathophysiology. Lower division courses must be completed during the program if they were not completed in an associate's degree program. Some schools will exempt the lower division coursework for a passing grade on the NCLEX-RN and/or nursing experience. Upper division coursework will include at least 32 credit hours in population health, health assessment, statistics, nursing research, evidence-based practice, leadership and management, community and population health synthesis and ethics and values.
RN-BSN programs are commonly offered online. While you may be geographically separated from the faculty, it will not lessen the school's commitment to your success. Technology will support interaction with your professors, advisors, and peers. The entire curriculum may be completed in 4 to 5 consecutive semesters.
Admission to the program may be competitive. Candidates may be selected on a first come first served basis. Students must meet the following criteria to enroll:
Secure admission to the university before applying to the nursing department.
Be a graduate of a nationally accredited associate degree or diploma in nursing program.
Have a current license to practice as a registered nurse.
Have a minimum 2.5 cumulative GPA on all transferable courses.
Have at least 30 college credit hours to transfer to the program.
Experience as a registered nurse.
At a public university, pursuing your RN-BSN education can be quite affordable. Tuition per credit hour is approximately $335 for Missouri residents, which will amount to a total estimated cost of $10,065 for in-person tuition. The cost does not reflect general education courses, textbooks, graduation expenses, and other supplies.
Online tuition costs approximately $451.80 or a total of $13,554 for core nursing courses.
Missouri RN to BSN Programs:
Bolivar, MO RN-BSN Programs:
Southwest Baptist University
1600 University Avenue, Bolivar, MO 65613
800-526-5859
Cape Girardeau, MO RN-BSN Programs:
Southeast Missouri State University
One University Plaza, Cape Girardeau, MO 63701
573-651-2000
Fayette, MO RN-BSN Programs:
Central Methodist University
411 Central Methodist Square, Fayette, MO 65248
877-CMU-1854
Independence, MO RN-BSN Programs:
Graceland University
1401 West Truman Road, Independence, MO 64050-3434
816-833-0524
Jefferson City, MO RN-BSN Programs:
Lincoln University
820 Chestnut Street, Jefferson City, MO 65101
573-681-5000
Joplin, MO RN-BSN Programs:
Missouri Southern State University
3950 Newman Road, Joplin, MO 64801-1595
417-625-9300
Kansas City, MO RN-BSN Programs:
University of Missouri- Kansas City
100 Rockhill Rd, Kansas City, MO 64110
816-235-1000
Kirksville, MO RN-BSN Programs:
Truman State University
100 East Normal Avenue, Kirksville, MO 63501
660-785-4000
Parkville, MO RN-BSN Programs:
Park University
8700 Northwest River Park Drive, Parkville, MO 64152
816-741-2000
Springfield, MO RN-BSN Programs:
Cox College
1423 North Jefferson Avenue, Springfield, MO 65802
417-269-3401
Missouri State University
901 South National Avenue, Springfield, MO 65897
417-836-5000
St. Louis, MO RN-BSN Programs:
Goldfarb School of Nursing at Barnes- Jewish College
4483 Duncan Avenue, St. Louis, MO 63110
314-454-7055
Maryville University
650 Maryville University Drive, St. Louis, MO 63141
314-529-9300
Webster University
470 East Lockwood Avenue, St. Louis, MO 63119
800-981-9801
Saint Louis University
One North Grand, St. Louis, MO 63103 USA
1-800-758-3678
Warrensburg, MO RN-BSN Programs:
University of Central Missouri
UCM, P.O. Box 800, Warrensburg, MO 64093
877-729-8266