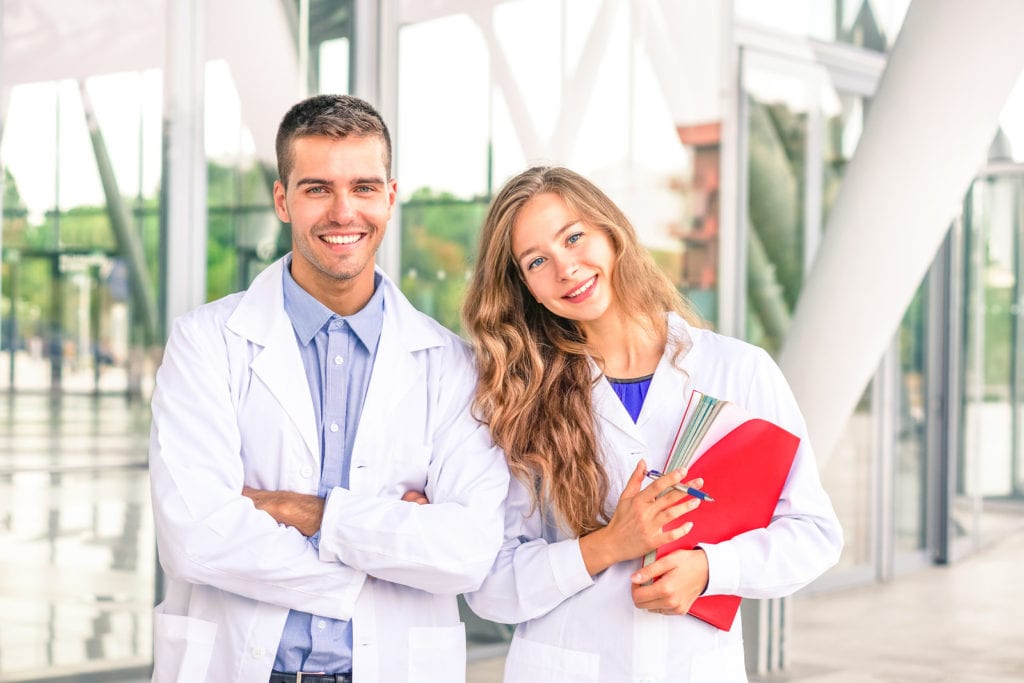 A Bachelor of Science degree in Nursing is the ticket to multiple career opportunities, career advancement, and higher salaries. Graduates might assume roles in education, administration, research, leadership, and advanced clinical positions. The potential for career mobility is greater for BSN graduates. A registered nurse with an associate degree in nursing can get the benefits of a BSN through the RN to BSN program, which facilitates a seamless transition to the advanced degree. The program builds on the nurse's existing education and experience and may be completed in just 12 months of study. It is typically offered in an online format enabling nurses to balance work and family life with their educational goals.
Constant changes in health care policies, public expectations, and use of technology are just a few factors that increase the complexity of care. The RN to BSN curriculum prepares nurses to transform their practice and function as agents of change in the workplace. The bridge program builds on the foundation of the associate of science degree in nursing without unnecessary repetition of courses already learned, so students save time and money. The coursework will emphasize chronic health issues, health policy, population-focused nursing, evidence-based practice, and quality and safety to give nurses the tools to transform their practice, work in public health, and improve positive patient outcomes.
Nurses must have a sound knowledge of how to apply research in practice, make life saving clinical decisions and help in the prevention and management of disease. As the Institute of Medicine and nursing associations seek to increase the percentage of nurses holding a BSN degree, there has been an increase in the number of RN to BSN programs to help existing nurses meet the goal. The call for the BSN has greatly impacted the nursing workforce in North Dakota as the majority of nurses hold a BSN or higher degree.
Benefits of Progressing to a BSN Degree
If you're enjoying success as a nurse with your associate degree, you might be skeptical about going back to school to earn a bachelor's degree in nursing –especially if it means cutting back on working hours and incurring debt. The thought of devoting more time to studies might seem meaningless, but your education must increase as patient care evolves. As a nurse, you want to provide the best patient care. An advanced education will complement your nursing skills and experience and prepare you to become a leader on the medical team.
The content of the Future of Nursing Report published by the Institute of Medicine provides one of the most compelling reasons for pursuing a bachelor's degree. The report encourages nurses to achieve higher levels of education and training through programs that promote seamless academic progression. The IOM recommends that 80 percent of nurses hold a minimum BSN degree by 2020. The response to the report has been overwhelming, and the percentage of nurses holding a BSN or higher went up more than 37 percent in the last decade.
Nurses who take the time to advance their education, time and time again get the best jobs. From rural outposts to busy urban centers, they are in demand. They take on greater responsibilities and are the first choice when it comes to selection of candidates for managerial positions. If you're a natural leader, your only chance of recognition lies in earning a BSN degree. Nurse leaders must exemplify the highest standards of knowledge, experience, and skills.
In the complex health care system, nurses need knowledge and skills beyond the capacity of the associate's degree. The associate's degree might be suitable for entry-level, but those who want to take their practice to the next level will enroll in the RN to BSN program and complete the requirements for the BSN in a shortest possible time. Graduates will expand their view of nursing and their role in patient care, bolster their earning potential, and gain employers' confidence in their ability to manage complex cases and lead teams.
A baccalaureate degree is essential if you plan to pursue an advanced degree such as a master's of science degree in nursing or a doctor of nursing practice (DNP). A graduate or doctorate degree is a must for many specialties, such as nurse practitioner, clinical nurse specialist, nurse midwife, and nurse anesthetist. Even non-clinical roles, such as nurse educators and informatics nurses require an advanced degree. Though MSN and DNP programs sometimes admit students through the RN to MSN and RN to DNP pathways, you best chance of acceptance is to have a BSN degree. The curriculum will provide a solid foundation for the comprehensive studies cover in these advanced nursing programs.
BSN nurses have the capacity to care for complex cases and have lower patient mortality and failure-to-rescue rates than nurses with an ADN degree. Moreover, they are more proficient at diagnosing and initiating nursing interventions according to the results of several studies. The reports confirm that your best chance of providing the type of care that will impact patients' lives is to get the tools and knowledge covered in the BSN program.
With greater responsibilities and opportunities to manage or lead teams, it should come as no surprise that BSN nurses earn more. Keep in mind that entry-level ADNs and BSNs initially earn the same salaries as employers might categorize all as registered nurses. However, your experience as a registered nurse and advanced education gained in the BSN program are excellent bargaining chips to negotiate a substantial increase in your salary.
The Magnet Recognition program established by the American Nurses Credentialing Center's (ANCC) has created in decided shift in the type of registered nurses found in hospitals. The percentage of BSN RNs has increased to more than 73 percent in hospitals as administrators encourage their current nurses to go back to school and hire more nurses with a baccalaureate degree. Magnet Recognition requires hospitals to increase their volume of nurses with a baccalaureate degree or higher and require an advanced degree for nurse managers and other responsible positions. As the BSN takes center stage and becomes the majority, the ADNs' position in the marketplace may be in jeopardy. The RN to BSN program will facilitate career advancement and longevity in the profession.
Your work schedule as a registered nurse might impede your ability to pursue the BSN degree. The online RN to BSN program will give you the freedom and flexibility to study at a pace that is most convenient. You'll have opportunities to apply your education and experience throughout the program. The RN to BSN program makes advanced education simple and accessible and is a worthwhile investment in your career and earning potential.
Requirements for Enrollment in an RN to BSN Program
After you've decided to transition to the BSN degree, your next step is to find the right program to suit your needs. An online program is a good choice if you do not have the flexibility in your work schedule. The program pace and schedule are also important considerations. Most programs are designed to be completed in one year but will be based on the number of credits transferred in. You may need to complete prerequisite courses to make up for specific courses that are not transferable.
At the conclusion of the program, nurses will be prepared to respond to the emerging health care needs of the public and the health care system. They will have an advanced knowledge of nursing concepts, principles, and theories to promote, maintain, and restore health, collaborate with interdisciplinary health teams, improve the quality of care at the bedside, and promote patient advocacy.
Admission criteria include:
An associate of science degree or diploma in nursing from an accredited institution
A minimum GPA or 2.5 for all previous coursework
An active and unencumbered license to practice as a registered nurse
Successful completion of prerequisite courses – including psychology, sociology, statistics, pharmacology, and English composition
An official transcript of all post-secondary institutions
Current CPR certification at health provider level
Criminal background clearance
The average cost of tuition at North Dakota's public universities is $352 per credit hour for online courses. The rate applies to North Dakota residents only. Additional expenses include textbooks, insurance, clinical fees, student fees, and supplies.
North Dakota RN to BSN Programs:
Bismarck, ND RN-BSN programs
Sanford College
300 North Seventh Street, Bismarck, ND 58501
701-323-6000
University of Mary
7500 University Drive, Bismarck, ND 58504
701-355-8030
Dickinson, ND RN-BSN programs
Dickinson State University
291 Campus Drive, Dickinson, ND 58601
701-483-2507
Fargo, ND RN-BSN programs
North Dakota State University
1401 Albrecht Boulevard, Fargo, ND 58102
701-231-7395
Grand Forks, ND RN-BSN programs
University of North Dakota
430 Oxford Street Stop 9025, Grand Forks, ND 58202
701-777-4555
Minot, ND RN-BSN programs
Minot State University
500 University Avenue West, Minot, ND 58707
1-800-777-0750