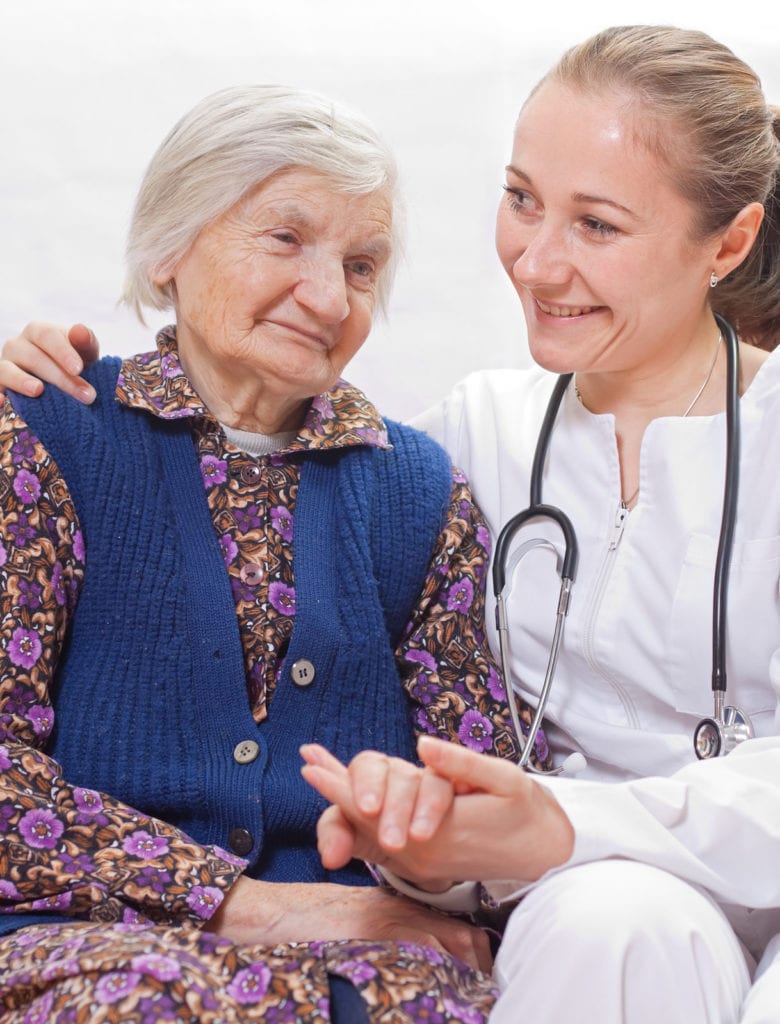 The continuous demand for nurses bodes well for those looking to get a job, but it increases the pressure on colleges and universities, state boards, and nursing associations that are looking for solutions to this crisis in health care. The Bureau of Labor Statistics publishes yearly reports depicting a growing shortage of nurses to care for the population's need, yet many nurse graduates may be questioning the viability of the data when they encounter roadblocks in their search for employment. One fact the Bureau makes clear is that the job prospects for nurses with a bachelor of science in nursing is better than that of nurses who complete the two-year associate's degree.
The Institute of Medicine's call for 80 percent of the nursing workforce to hold at least a bachelor's degree by 2020 is also having implications on employers' hiring practices. Nationally, there have been movements to prepare the workforce to meet this requirement. Colleges and universities, including those in Kentucky, have been rolling out the RN to BSN degree to facilitate transition from the associate to bachelor's degree in nursing. The RN to BSN is offered in a flexible online format that gives nurses the opportunity to continue their education without interrupting their practice. Since its inception, these programs have allowed the educational preparation of the workforce to grow by leaps and bounds.
The RN to BSN program makes completion of the baccalaureate degree more attainable for the working nurse. Graduates benefit from better employment opportunities, higher pay, greater confidence in making clinical decisions, and the competency to produce more positive outcomes in patient care. The two-year associate degree is desirable for quick and easy qualification as a registered nurse, but the BSN is essential for nurses who plan to apply for positions in management, improve their clinical skills, and meet the rising complexities in the delivery of care. Today, many associate degree nurses can obtain a fully funded BSN degree as employers offer tuition reimbursement or on-site study to accomplish their goal of having a highly educated nursing workforce.
Benefits of Progressing to a BSN Degree
If monetary benefits seem uncertain after you've entered into debt to earn a BSN degree, why should you enroll in an RN to BSN program? The truth is that the complexities in health care will leave nurses in a place where they will have little choice but to earn their BSN to maintain their positions. Research has identified a connecting link between a higher education for nurses and positive patient outcomes. In hospitals where the majority of the nursing workforce practices with a BSN degree or higher there has been a lowering in patient mortality rate and complications in post-surgical treatment. The primary care workforce is under pressure to recruit and retain primary care physicians to serve populations in medically underserved areas. Nurse practitioners are stepping up to help meet the primary care needs of specific populations. They are prepared at the master's or doctorate level to serve a specific population. The BSN degree provides the foundation for graduate study.
The RN to BSN curriculum takes up from the associate degree and equips nurses with advanced clinical skills and leadership abilities. Modules in communication, public health, finance, and the translation of research to provide evidence-based practice give RNs the tools to delivery high quality care in the traditional acute care setting but also in non-traditional places such as community clinics, out-patient settings, patients' homes, and other health care environments. At the conclusion of the program, graduates will have a different, broader scope on the practice of nursing and the confidence to assume and succeed in leadership roles.
Hospitals and other health care organizations are hiring more nurses with a bachelor's degree as opposed to those with an associate degree. They value the clinical management, administrative capabilities, financial insight, and clinical judgment of those who complete the BSN. Even when hospitals hire associate degree nurses to bring more nurses to the bedside, those who take these positions often sign a contract confirming their intention to obtain a BSN in 3 to 5 years of their hire date. Employers provide incentives, such as tuition reimbursement or on-site classes, to support nurses in this initiative. Hospitals seeking to acquire Magnet status must adhere to the guidelines governing nurses' education, which includes a minimum education of a bachelor's degree for nurse managers. With an army of trained and educated nurses employers are seeking to reduce mortality rates, produce a safe work environment, and a stable workforce who are capable of meeting the challenges within healthcare.
Educated nurses help the profession as a whole, help employers achieve their objectives through their innovation and leadership, and help patients with the promotion of health and prevention of diseases. The benefits are all-round, but since nurses stand to benefit the most, pursuing higher education is a win-win for everyone. From the provision of better quality bedside and community care to the confidence to assume leadership roles and the opportunity to advance their career through graduate study, nurses can be certain that the BSN will only enhance their professional practice and goals. The online RN to BSN, available at several colleges in Kentucky, makes it all possible without compromising their work and family commitments.
Requirements for Enrollment in an RN to BSN Program
The RN-BSN is traditionally offered online and is targeted to registered nurses who have an associate degree in nursing or a diploma in nursing. It provides the opportunity for working nurses to complete the BSN in a timely, convenient, and affordable manner. The curriculum supplies the theory and practical experiences for nurses to gain advanced knowledge in nursing and leadership, equipping them to fill roles in the evolving health care system.
Working nurses can complete the requirements in 5 semesters on a part-time schedule or extend the duration to accommodate work and family commitments. The theory will be completed online, but students must arrange their schedules to fulfill the practicum requirements, which may include a community project in their local area.
Course topics will include concepts of disease, nursing informatics, professional issues, concepts of pharmacology, health assessment, teaching and health promotion, public health concepts, nursing leadership, transculture nursing, nursing research, and concepts of the disease process. Students will complete 36 upper level nursing courses plus any additional courses to add to their transferred credits to fulfill the BSN requirements of 120 credits.
To receive consideration for admission to the RN to BSN program, you must submit a completed application and fee to the school's nursing department and meet the admission requirements that includes:
An associate degree in nursing or a diploma in nursing issued by an accredited institution.
Submission of your transcripts directly from the nursing program to the school of nursing.
Provide proof of licensure to practice as a registered nurse. Your license must be current and unencumbered.
Provide proof of clinical experience as a registered nurse.
A minimum grade C or better and a GPA of 2.75 and higher in non-nursing courses.
A resume or curriculum vitae.
A criminal background check, drug screen, health requirements, CPR certification, malpractice insurance, and professional references may be necessary for practice at the clinical site.
Admission requirements and policies vary by college/university, so check the school's website for specific enrollment criteria. Following is a list of accredited RN to BSN programs in Kentucky.
Kentucky RN to BSN Programs:
Berea, KY RN-BSN Programs:
Berea College
101 Chestnut St., Berea, KY 40404
859-985-3000
Frankfort, KY RN-BSN Programs:
Kentucky State University
400 East Main Street, Frankfort, KY 40601
502-597-6000
Louisville, KY RN-BSN Programs:
Bellarmine University
2001 Newburg Road, Louisville, KY 40205
502-272-8131
Midway, KY RN-BSN Programs:
Midway College
512 East Stephens Street, Midway, KY 40347
859-846-4421
Morehead, KY RN-BSN Programs:
Morehead State University
150 University Boulevard, Morehead, KY 40351
1-800-585-6781
Murray, KY RN-BSN Programs:
Murray State University
102 Curris Center, Murray, KY 42071
800-272-4678
Richmond, KY RN-BSN Programs:
Eastern Kentucky University
521 Lancaster Avenue, Richmond, KY 40475
859-622-1000
Saint Catharine, KY RN-BSN Programs:
St. Catharine College
2735 Bardstown Road, Saint Catharine, KY 40061
859-336-5082