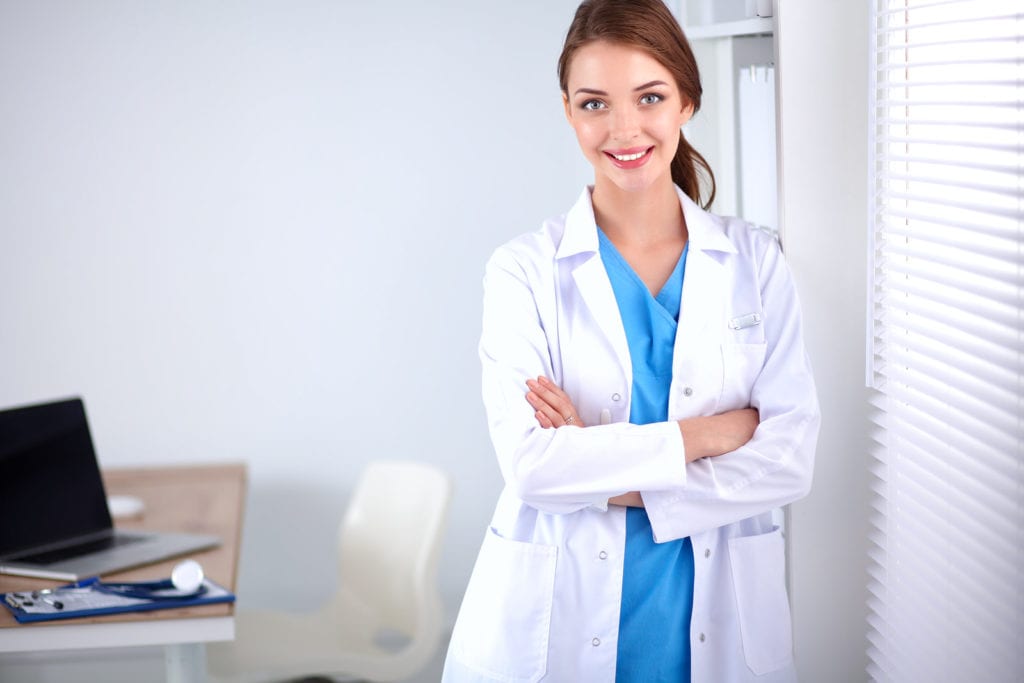 As a state, Massachusetts has taken bold initiatives to advance the recommendations contained in the Institute of Medicine's (IOM) Future of Nursing report. Three key organizations, the Massachusetts Department of Higher Education (DHE), the Organization of Nurse Leaders, and the Massachusetts Hospital Association have been working assiduously to present solutions for the seamless progression of nursing students from the associate to baccalaureate and other advanced degrees with the goal to raising the percentage of nurses who hold a BSN or above. The DHE, in particular, devised a plan for an annual increase of 1,000 BSN graduates by 2020.
The DHE's plan makes it possible for the 45% of RNs who hold an associate's degree or diploma in nursing and even LPNs to move through BSN completion programs. The initiative removes the challenge of finding a flexible BSN program through seamless progression pathways, such as the LPN to BSN and RN to BSN programs. The online RN-BSN program will support the state's goal in reaching the 66% BSN target by 2020. There's a significant body of research to support efforts to develop a more educated workforce. As the percentage of RNs who hold a BSN increases, the workforce will be better prepared to improve patient outcomes. Since BSNs are more likely to pursue higher education, more nurses will be prepared to assume advanced practice roles in a clinical capacity and fill vacancies in education, research and leadership.
A nationwide shortage of nurse faculty has a direct effect on nursing programs' capacity. This presents another obstacle for nurses seeking to complete the BSN. By increasing the capacity of nursing programs and developing a Centralized Clinical Placement system as well as clinical simulation have helped to open more spots to BSN hopefuls. Through the use of technology, nursing programs are able to accept more students. Technology also paves the way for nurses to expand the depth of their skills through repeated skills-based lessons and to balance their educational goals with work and family commitments.

Benefits of Progressing to a BSN Degree
The shortage of nurses has been widely publicized. There are numerous unfilled positions in hospitals, nursing homes, and other healthcare facilities in Massachusetts' rural areas. Is spite of the vacancies, many nurses, educated at the diploma and associate's degree level, are having a difficult time finding employment. Their current state of affairs reveals a vital fact: an associate's degree in nursing does not guarantee job security. New graduates have to wait 6 to 12 months to land a position, and more often than not, it is in non-traditional settings. One way nurses improve their prospects is to complete their BSN through RN-BSN programs. Upon completion of the program, graduates receive better opportunities, and sometimes, better salaries. They are qualified to fill supervisory positions when they're available and are better equipped to address the complexities within healthcare.
More than 63% percent of nurses work in hospitals across the state. Today, the nursing workforce within hospitals is better educated due to stricter hiring practices. The IOM's recommendations have made significant inroads in the nation's hospitals, especially when combined with the implementation of the Magnet program designed to improve the quality of delivery of patient care. The achievement of Magnet Status is evidence of a hospital's commitment to safety and quality patient care and transparency. There's a series of steps administrators must take to obtain the prestigious status, including the development of the workforce. Staff nurses who hold a supervisory position must have a BSN or higher. Employers achieve this by encouraging staff to return to school and hiring more BSN prepared nurses. This step significantly reduces the presence of associate's degree nurses in traditional hospitals. In response to employer expectations, there has been an increase in RN-BSN enrollment.
Nurses hold the lives of patients in their hands. They implement patient care plans, monitor patients, adjust treatments, and nurse patients back to full health. Their training and education have a major part in their approach to patient care, response to emergencies, and confidence in their ability to manage whatever comes their way in the complex healthcare environment. The associate's degree program covers much to prepare students to succeed in any healthcare environment and pass the licensure exam. With continued training and experience, a nurse trained at this level may be as competent or even more so than a BSN nurse. However, quality care requires more than a distinguished clinical skillset. Nurses assume an even greater role than they did a decade ago. They must complement their clinical abilities with leadership, communication, critical thinking, and research skills to manage patients of various shapes and sizes. As the primary providers of care, nurses must be independent and knowledgeable to meet patients' needs.
It's already obvious that the effect of the IOM's recommendation is having an influence on the expectations for the workforce. Nursing associations, state bodies, and employers are seeking to advance the recommendations to have 80 percent of the nursing workforce hold a BSN or higher by 2020. With such an army of nurses trained at this level, it is expected that patient outcomes will improve significantly. Any nurse who wants to deliver the best quality care will seek to complete the BSN.
A poll of nursing graduates conducted by the American Association of Colleges of Nursing (AACN) reveals that BSN graduates receive more offers at the time of graduation. As more nurses are set to retire, employers will have to fill the vacancies left behind. They need capable and experienced nurses to fill these positions, and when their options are limited, they are more likely to hire and train a BSN prepared nurse than an associate's degree graduate. According to the poll, 89 percent of BSN graduates had settled into comfortable jobs 3 to 6 months after graduating from the program. The preference for BSNs will remain strong as employers seek the best talent to meet public demands.
The RN-BSN program with online delivery of the course content removes the primary obstacles for most nurses. The program is affordable with the availability of financial aid of qualifying students, flexible, and convenient. Nurses can complete the requirements at their own pace without adversely affecting their work schedules and other commitments. The curriculum focuses on the seamless transition into the advanced nursing courses without repetition of the previously covered topics. Even nurses stationed in rural communities can access the program and complete the clinical requirements in their local communities.
There are numerous tangible and intangible benefits for nurses who decided to pursue a BSN degree in nursing. While the industry seeks to shed light on the responsibilities of continued learning, it is important to recognize the contributions of those serving on the lower end of the spectrum. The associate's degree program will perhaps always be relevant as it facilitates fast and easy access for nurses to enter the workforce and relieve the shortage. Program graduates will need to complete their education, which will increase the demand for RN-BSN programs to deliver the seamless transition to the BSN degree.
Requirements for Enrollment in an RN to BSN Program
The online RN-to-BSN program builds on the foundation laid by the associate's degree or diploma in nursing and the RN's nursing experience. The curriculum provides more in-depth study of leadership and management, research, evidence-based practice, physical and social sciences, community and public health, and the humanities. The degree completion format lets students transfer non-nursing and nursing courses to fulfill most of the degree requirements. Students may have to complete a stipulated minimum (32 to 45 credits) in order to graduate from the program.
Students learn professional development, leadership and advocacy, collaboration techniques, patient outcomes, communication, professional nursing, mechanisms of disease, holistic health assessment, and therapeutic interventions. In addition to online theory, students will complete a clinical requirement to apply the new concepts learned through faculty-guided or self-study. As healthcare fields increasingly require a baccalaureate degree, graduates are able to expand their career options by assuming positions in management, specialized care, and education.
For most programs, applicants must provide proof of a valid, unencumbered US RN license. They must also demonstrate the ability to perform the skills of a professional nurse. The regulatory requirements for the clinical experience will depend on the agency and could vary from one facility to another.
Eligibility requirements:
A completed application and fee.
A statement of career goals.
An official transcript of the associate degree or diploma in nursing coursework earned through a nationally accredited program.
Official transcripts of any additional post-secondary coursework.
A cumulative GPA of 2.5 or better.
A current and unencumbered registered nurse license.
Letters of recommendation.
Baccalaureate degree students in Massachusetts can expect to pay $380 per credit. The final tuition cost will depend on the total credits transferred. The cost of tuition does not include fees, books, uniform, and supplies. Financial aid packages are available to eligible students.
Massachusetts RN to BSN Programs:
Amherst, MA RN-BSN programs:
University of Massachusetts – Amherst
181 Presidents Drive, Amherst, MA 01003
413-545-011
Boston, MA RN-BSN programs:
University of Massachusetts – Boston
100 Morrissey Boulevard, Boston, MA 02125-3393
617-287-5000
Emmanuel College
400 The Fenway, Boston, MA 02115
617-735-9715
Massachusetts College of Pharmacy and Health Sciences
179 Longwood Avenue, Boston, MA 02115-5896
617-732-2800
Simmons College
300 The Fenway, Boston, MA 02115
617-521-2000
Northeastern University
360 Huntington Avenue, Boston, MA 02115
617-373-2000
Chicopee, MA RN-BSN programs:
Elms College
291 Springfield Street, Chicopee, MA 01013-2839
413-594-2761
Dartmouth, MA RN-BSN programs:
University of Massachusetts – Dartmouth
285, Old Westport Road, Dartmouth, MA 02747-2300
508-999-8000
Fitchburg, MA RN-BSN programs:
Fitchburg State University
160 Pearl Street, Fitchburg, MA 01420-2697
978-665-3000
Lowell, MA RN-BSN programs:
University of Massachusetts – Lowell
One University Avenue, Lowell, MA 01854
978-934-4000
Milton, MA RN-BSN programs:
Curry College
1071 Blue Hill Avenue, Milton, MA 02186
617-333-0500
Paxton, MA RN-BSN programs:
Anna Maria College
50 Sunset Lane, Paxton, MA 01612
508-849-3300
Salem, MA RN-BSN programs:
Salem State University
352 Lafayette Street, Salem, MA 01970
978-542-6000
South Lancaster, MA RN-BSN programs:
Atlantic Union College
338 Main Street, South Lancaster, MA 01561-1000
800-282-2030
Springfield, MA RN-BSN programs:
American International College
1000 State Street, Springfield, MA 01109
800-242-3142
Weston, MA RN-BSN programs:
Regis College
235 Wellesley Street, Weston, MA 02493
781-768-7000
Worcester, MA RN-BSN programs:
Becker College
Weller Academic Building, 61 Sever Street, Worcester, MA 01609
508-791-9241
Worcester State University
486 Chandler Street, Worcester, MA 01602
508-929-8000