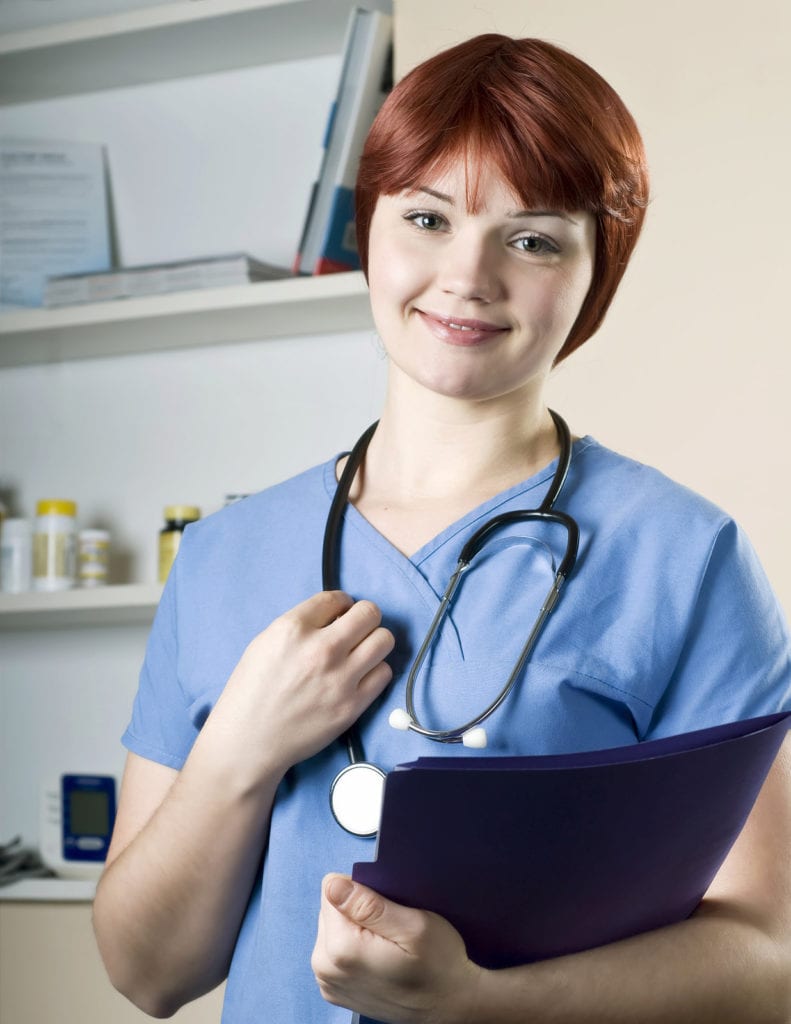 The nursing crisis projected by the U.S. Bureau of Labor Statistics does not include Minnesota. According to the Department of Employment and Economic Development, the state adds approximately 850 new RN jobs each year, not including the 930 jobs added to replace vacancies created by RNs, who leave the profession. With the Department of Nursing issuing 6,267 new licenses last year, it's easy to see that supply exceeds demand. One of the best ways for RNs to gain a competitive advantage is to enroll in a BSN completion program. Two-thirds of newly licensed RNs remain unemployed one year after licensure as employers draw candidates from the pool of BSN-prepared nurses.
An Institute of Medicine led initiative to increase the number of BSN-prepared nurses nationwide made a positive impact on the nursing workforce in Minnesota. The Minnesota Board of Nursing reported an increase in the number of BSN graduates – from 876 to 1113 between the years 2007 and 2013. Moreover, the introduction and promotion of BSN completion programs doubled the percentage of RNs going back to school to earn a BSN degree. In 2007 only 17.8 percent of ADN prepared nurses returned to school to complete the BSN degree. By 2013, the figure increased to 41.2 percent. The IOM's initiative may be the underlying reason for the increasingly educated workforce. But a lack of viable employment opportunities for ADN-prepared nurses could be another factor that drives enrollment in RN to BSN programs.
The online or hybrid learning format of RN to BSN programs helps to accommodate the scheduling needs of working RNs. Nine Board-approved campuses throughout the state increase accessibility to those who prefer attending a traditional program at a local campus. Employers also have a role in promoting the BSN degree. Employer incentives, such as childcare, job-sharing, flexible schedules, and tuition reimbursement all help to support RNs in their quest for higher education.
Benefits of Progressing to a BSN Degree
If you've begun working as an RN and found your niche, the decision to continue your education may not be a simple one. Fortunately, RN to BSN programs are mostly online – on campus programs have flexible schedules – so you don't have to put your life on hold to earn the BSN degree. One of the main benefits of pursuing a bachelor's of science degree is the competitive advantage it affords graduates in the Minnesota job market. Employers everywhere are seeking out RNs with a BSN degree. Many ADN prepared nurses have few employment opportunities due to strict employer requirements. Those who take up part-time employment or work in rural areas earn 30 percent below the median annual wage for Minnesota RNs. Additionally, their employers may stipulate that they complete the BSN degree in a certain number of years.
Recently, the debate about the necessity and benefits of a BSN degree has become one-sided. The Institute of Medicine (IOM) report "Future of Nursing: Leading Change, Advancing Health" explains that the complexity of healthcare today and the incorporation of new technologies require nurses to have a higher level of education. Experts in healthcare agree that nurses need a minimum BSN degree in preparation for the demands of the job.
Hospitals seeking Magnet status will require RN employees to obtain a BSN to pass the extensive review and evaluation of the American Nurses Credentialing Center. To achieve the coveted status, the hospital's nursing staff must have a high level of education – a BSN or above. Employers will, therefore, hire only BSN-prepared nurses or require their existing RNs to enroll in a BSN completion program and provide incentives for them to do so.
As more and more states introduce bills requiring hospitals to increase their percentage of BSN prepared staff, it pays to plan ahead. By getting ahead of the curve, you can avoid the possibility of unemployment due to redundancy in the future. Nurses with an associate's degree will face unemployment or confinement to jobs in non-hospital settings if they don't have the required bachelor's degree to provide patient care in the state's hospitals.
Today's healthcare environment is complex and ever-changing. Recognizing the complexity of patient complaints and the increasing technologies that healthcare professionals must use in diagnosing and treating diseases, professional groups urge nurses to cross the RN to BSN bridge to improve patient outcomes. Researchers in a 2002 study found that patient deaths and complications decreased by 5 percent for every 10 percent increase in the proportion of nurses with a BSN degree. Another study in 2013 found that hospitals with a higher percentage of nurses with a BSN degree or above reported lower rates of postoperative deep vein thrombosis and death from congestive heart failure.
RNs, who complete the RN to BSN degree, improve their chances for future opportunities and promotions, and better salaries. Although the median annual salary for Minnesota RNs was $71,450 in 2014, ADN-prepared nurses found themselves at the lower end of the pay scale, earning a minuscule $54,392 per annum. After completing the BSN program, RNs can use their advanced degree and experience to command wages of $76,810 and above. Furthermore, the BSN degree sets the foundation for graduate study that nurses can use to improve their job prospects, earning potential, and contributions to the healthcare industry.
Requirements for Enrollment in an RN to BSN Program
The RN-to-BSN program enables working RNs who hold only associate's degrees or diploma to earn a BSN degree without compromising their current position. The curriculum includes hands-on experience and classroom learning and bridges the gap between the associate's degree and a baccalaureate degree in nursing.
The Minnesota Alliance for Nursing Education (MANE) is making a concerted effort to have uniformity in the RN to BSN curriculum in Minnesota. Until such a time, the content and order may differ from one program to another although the end result will be the same. The program may include topics such as diversity in health care, nursing informatics, professional nursing, research, ethics, public health nursing, leadership in nursing, and clinical experience. Students will develop clinical skills in general and specialty areas by practicing at Fairview Clinic, Axis Medical Center, Foley Nursing Center, Cloud Hospital, Allina Health Forest Lake Clinic and other clinical sites.
In general, applicants to an RN to BSN program in Minnesota should meet the following criteria:
Possess an active RN license in Minnesota
Have a cumulative GPA of 2.5 and above in the ADN program
Submit names of references or letters of recommendation
Submit an official transcript of all college coursework
Hold current CPR certification
Obtain criminal background clearance
The credits you can transfer from an ADN degree may be limited to a certain amount – most schools will accept no more than 60 credits. With the transfer of the general education requirements and nursing courses, you can complete the BSN requirements in 12 months.
The estimated cost the RN-BSN program for Minnesota residents is $22,500 including tuition, books, fees, transport, and miscellaneous expenses.
Minnesota RN to BSN Programs:
Bemidji, MN RN-BSN Programs:
Bemidji State University
1500 Birchmont Dr NE
Bemidji, MN 56601-2699
218-755-2001
Duluth, MN RN-BSN Programs:
College of St. Scholastica
1200 Kenwood Avenue
Duluth, MN 55811-4199
(218) 723-6000
Mankato, MN RN-BSN Programs:
Minnesota State University-Mankato
Wissink Hall 360
Mankato, MN 56001-8400
507-389-1866
Moorhead, MN RN-BSN Programs:
Minnesota State University – Moorhead
1104 7th Ave South
Moorhead, MN 56563
1.800.593.7246
Richfield, MN RN-BSN Programs:
Globe University
1401 West 76th Street
Richfield, MN 55423
651-730-5100
St. Bonifacius, MN RN-BSN Programs:
Crown College
8700 College View Drive
St Bonifacius, MN 55375-9002
952-446-4100
St. Paul, MN RN-BSN Programs:
Bethel University
3900 Bethel Drive
St. Paul, MN 55112-6999
651-638-6400
Metropolitan State University
700 East Seventh Street
St. Paul, MN 55106-5000
651-793-1300
St. Catherine University
2004 Randolph Ave
St. Paul, MN 55105-1794
651-690-6000
Winona, MN RN-BSN Programs:
Winona State University
175 W Mark St.
Winona, MN 55987-5838
507-457-5000