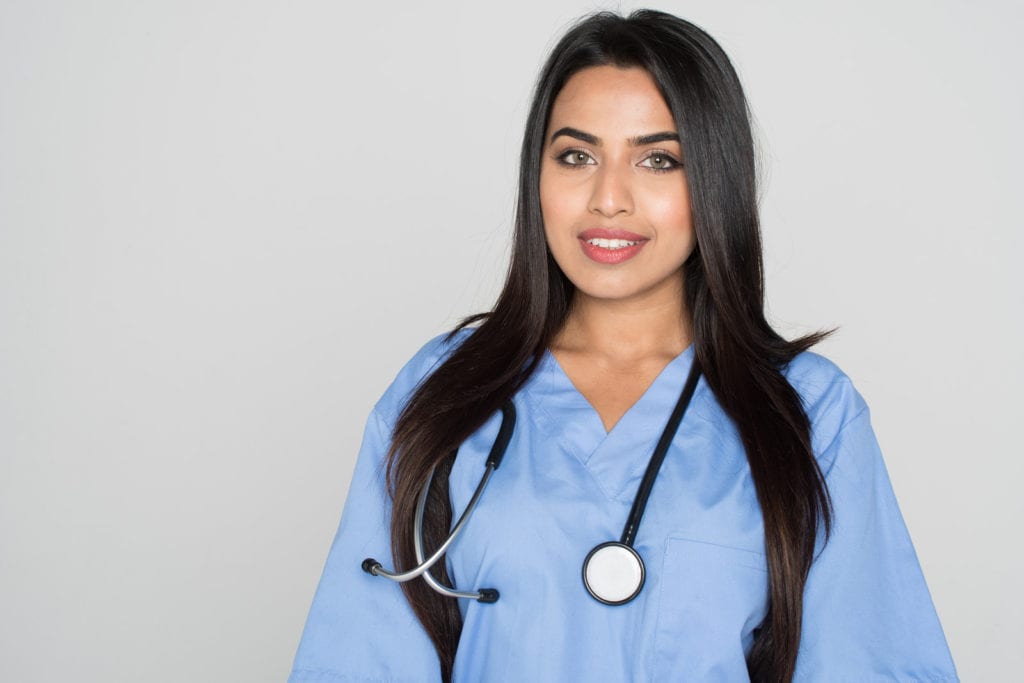 With years of nursing experience under your belt, you may be questioning the benefits of going back to school. The Bachelor of Science in Nursing (BSN) is the first step to career advancement. It will broaden your employment opportunities, boost your salary, and pave the way for specialized care. Like most nurses, you'd probably have to balance school with full-time employment and other commitments. The fully online RN to BSN program is designed with working nurses in mind. It is a flexible, affordable, and convenient route for nurses to acquire the knowledge and competencies to function as skilled nurse leaders.
The ease and convenience of online programs do not diminish the need for careful planning. Include your employer in the planning, including your desire to go back to school while maintaining your full-time position. You might learn of opportunities for financial assistance and a workable shift that will relieve the pressure of balancing work and study. With your employer in your corner, you'll have an easier time completing your degree.
What is your motivation for going back to school? Are you hoping for a promotion? Do you feel pressured by the calls for better-educated nurses? Are you preparing for a specialized nursing role? Your best chance of success is to have a clear goal in mind. Earning the BSN requires an investment of time and money, but it will pay off if you understand how to use it to further your career. It is impossible to accurately predict your return on investment after completing the degree, but if you gather as much information as you can beforehand, you'll be better positioned to know if its worth your while.
Check the Bureau of Labor Statistics for reliable data on the salary and career outlook. According to the most recent report published in 2016, the BLS identifies that 37% of nursing jobs require a bachelor's degree for entry. Almost all hospital positions require a BSN, and the trend is extending to other areas of healthcare. A bachelor's degree will increase your competitiveness and earning potential.
Since more employers want to boost the quality and efficiency of their healthcare team, many are willing to pay for your BSN studies in exchange for a year or two of employment. Though paid tuition will require some sacrifice in exchange, the flipside is that you can use the degree to help your career in the long-term.
Returning to school is never is a simple decision when you're working full-time. When your decision aligns with your personal and professional goals, you'll have an easier time adjusting. Consider the cost, time, and other resources and schedule your coursework in a way that will have minimum impact on your other commitments.
Benefits of Progressing to a BSN Degree
There are several factors that motivate nurses to return to school. Some of the chief reasons include career and professional advancement, intent to pursue graduate study, job security, better salary, and trends in nursing. If you haven't yet found your motivation, here are some factors that might convince you of your need of a BSN.
Nurses who complete the associate degree in nursing do much to relieve the existing shortage of nurses. They make up close to 50 percent of the nursing workforce, and without them, healthcare would be in a crisis. The industry values their professionalism and contributions to bedside care. However, the training that the degree provides has proven to be ineffective for the supervisory positions and the increasing complexities of the healthcare environment.
The complexities in the delivery of healthcare have implications for patients and providers – particularly for nurses who carry the bulk of patient care. Different health care options increase the complexity of care for patients and nurses – if they're not up to par. The variety of treatments, care management, and diagnostics will confound patients as they don't always have a clear understanding of the options and the risks tied to each treatment. Their knowledge of these and other complexities will improve clinical decision-making and initiative in practice. More than just following outlined protocol for bedside care, nurses must now empower patients and their families with information, provide counsel to guarantee a smooth transition from the hospital to the patients' homes, and the effective management of high-risk patients. A nurse's role has expanded to include many of the traditional physician's duties. They disseminate instructions, reconcile medications, manage patients over the phone, follow-up with discharged patients, and other critical duties. In the communities, they facilitate workshops to promote health and wellness and prevent diseases to reduce hospital admissions and emergency room visits. The BSN curriculum covers the theory and practical training that will empower nurses to take up these new and challenging roles.
Workforce shortages impact patient satisfaction scores. The time a patient spends with nurses is one of the leading factors in the satisfaction outcome – says Press Ganey, a firm that measures patient experience. Nurses are spread thin in hospitals, leaving less time for them to spend with individual patients. Though hospital administrators recognize the need and are taking measures to hire more nurses, their hands are tied due to the insufficient BSN nurses. More and more hospital employers require new hires to have a BSN and many other employers indicate their preference for a BSN. The hiring trend is the reason behind the ongoing nursing shortages – even while hundreds of ADN nurses are still seeking employment in hospitals. The American Association of Colleges of Nurses says there's irrefutable evidence that nurses with a BSN degree improve patient outcomes. ADN-prepared nurses can enroll in the RN to BSN program to improve their communication and problem-solving skills that will improve patient satisfaction scores. Satisfaction is important to hospitals since the score is tied to value-based incentive payments. It also affects Medicaid and Medicare reimbursement and competitiveness as the scores are widely available on Medicare's website.
The Institute of Medicine's Future of Nursing report published in 2010 highlighted the need for better-educated nurses. The recommendation to increase the percentage of the workforce holding a BSN degree to 80 percent by the year 2020 centered on the need to improve healthcare delivery and patient outcomes. The volume of nurses enrolling in RN to BSN programs to obtain the degree has gone a long way in the attainment of the IOM's goals.
Magnet Recognition has forever changed the way hospitals hire and retain employees. To secure membership in the program, hospitals must demonstrate their commitment to patient safety and patient outcomes among others. To accomplish these objectives, they seek to hire the best talent – which means hiring nurses with a BSN or higher. Nurse supervisors must have a BSN at a minimum. Existing nurses must commit to completing the BSN degree if they have not already done so – but it often comes with the offer of paid tuition or tuition reimbursement in exchange for a year or two of employment. As a professional nurse, you'll benefit from working for such a prestigious hospital as you'll have the opportunity to work with the best talent, have greater satisfaction in practice, and will have opportunities to expand your role or advance your career.
As a registered nurse, your experience combined with the advanced skills you'll gain in the RN to BSN program will provide a foundation for improving patient outcomes and increasing rewards in care. You'll strengthen your critical thinking, communication, nursing leadership, and clinical judgment that will lead to better pay, job security, and more career options. The BSN will heighten your awareness of nursing practice and its ties to your existing knowledge and evidence-based care. As you think critically, you'll improve outcomes that positively reflect on your professionalism as well as that of your team members and employer. BSN-prepared nurses are knowledge workers who are credible and confident in their ability to champion change, embrace innovation, and lead and motivate teams.
The future of nursing hinges on the nurses' response to the need for knowledge that goes beyond the basic bedside protocols. BSN nurses are rewarded with job security, better pay, standard hours, and much more. Your willingness to continue your education will demonstrate to employers, patients, and co-workers your commitment to care. Add to your work experience by securing the knowledge that you can use now in practice or build on to offer specialized care. The future of nursing hangs on education, and the BSN will ensure your sustainability, and, in the short term, give you an advantage over existing ADNs and new BSNs with no experience.
Requirements for Enrollment in an RN to BSN Program
Ignoring the call for further education is not a luxury every nurse can afford. The BSN has become the standard for hospital nursing staff in Tennessee and across the country. Getting and keeping your job will depend on your response to the call. Fortunately, the RN to BSN delivers convenience and affordability for registered nurses who are considering further study. Graduates are knowledgeable and skilled nurse leaders capable of integrating clinical reasoning in practice to provide holistic, safe, and patient-centered care. They will communicate with patients, families, and communities to promote health with an awareness of cultural and social influences and use technological innovations to store and interact with patient data.
The RN-to-BSN's programs coursework is delivered online, which eliminates the competitiveness of enrolling in traditional nursing programs. Depending on your course load, you can complete the requirements for the BSN in just 15 months.
Admission criteria:
Have an associate degree or diploma in nursing from an accredited program
Have a license to practice as a registered nurse
Have a minimum of 63 transferable credit hours
Submit a completed application to the nursing program
Provide an official transcript of college coursework
The average cost per credit at public universities in Tennessee is $333 for residents. Nurses need to complete approximately 35 credits to obtain the BSN degree. Financial aid packages are available to eligible students.
Tennessee RN to BSN Programs:
Bristol, TN RN-BSN programs
King University
1350 King College Road, Bristol, TN 37620
800-362-0014
Chattanooga, TN RN-BSN programs
The University of Tennessee at Chattanooga
120 Metro, Dept 1051, 615 McCallie Avenue, Chattanooga, TN 37403
423-425-4644
Clarksville, TN RN-BSN programs
Austin Peay State University
McCord, Room 218, P. O. Box 4658, Clarksville, TN 37044
931-221-7710
Collegedale, TN RN-BSN programs
Lincoln Southern Adventist University
4881 Taylor Circle, Collegedale, TN 37315
1-800-SOUTHERN
Cookeville, TN RN-BSN programs
Tennessee Technological University
1 William L Jones Drive, Cookeville, TN 38505
931-372-3101
Harrogate, TN RN-BSN programs
Memorial University
6965 Cumberland Gap Parkway, Harrogate, TN 37752
423-869-3611
Jackson, TN RN-BSN programs
Union University
1050 Union University Drive, Jackson, TN 38305
731-668-1818
Jefferson City, TN RN-BSN programs
Carson-Newman University
1646 Russell Avenue, Jefferson City, Tennessee
865-471-2000
Johnson City, TN RN-BSN programs
East Tennessee State University
PO Box 70300, Johnson City, TN 37614
423-439-1000
Knoxville, TN RN-BSN programs
Tennessee Wesleyan College
9845 Cogdill Drive, Knoxville, TN 37932
865-777-5100
The University of Tennessee at Knoxville
Knoxville, TN 37996
865-974-1000
Lebanon, TN RN-BSN programs
Cumberland University
1 Cumberland Square, Lebanon, TN 37087
1-800-467-0562
Martin, TN RN-BSN programs
University of Tennessee Martin
554 University Street, Martin, TN 38238
800-829-UTM1
Memphis, TN RN-BSN programs
Baptist College of Health Sciences
1003 Monroe Avenue, Memphis, TN 38104
901-575-2247 (BCHS)
University of Memphis- Loewenberg School of Nursing
100 Billy Mac Jones, Memphis, TN 38152
901-678-2003
Christian Brothers University
650 East Parkway South, Memphis, TN 38104
901-321-3000
Murfreesboro, TN RN-BSN programs
Middle Tennessee State University
1301 East Main Street, Murfreesboro, TN 37132-0001
1-615-898-2300
Nashville, TN RN-BSN programs
Aquinas College
4210 Harding Pike, Nashville, TN 37205
615-297-7545
Belmont University
1900 Belmont Boulevard, Nashville, TN 37212
615-460-6000
Tennessee State University
3500 John A Merritt Boulevard, Nashville, TN 37209
615-963-5000
Trevecca Nazarene University
333 Murfreesboro Road, Nashville, TN 37210
615-248-1200
Pulaski, TN RN-BSN programs
Martin Methodist College
433 West Madison Street, Pulaski, TN 38478
1-800-467-1273