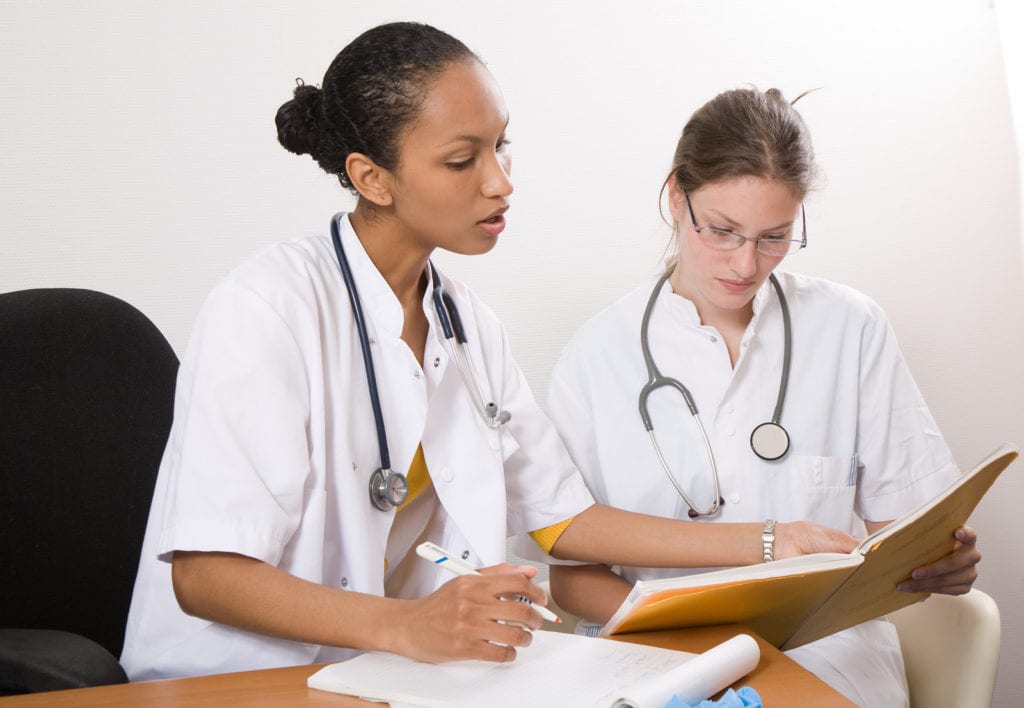 Rapid changes and mounting complexities in healthcare require registered nurses to possess the educational background commensurate with the responsibilities to which they're assigned. More than just using their skills within the corridors of the nation's hospitals, RNs today are expected to practice across multiple settings and possess the confidence, skills, and experience to lead out in case management, clinical decision-making, and the implementation of patient care plans. Moreover, RNs are called upon to provide and oversee bedside care, supervise unlicensed aides, educate patients about treatment options and help them make choices to promote health.
In response to the expanded role of nurses, organizations like the American Association of Colleges of Nursing (AACN) have been advocating the Bachelor of Science degree as the minimal educational requirement for practice. The advanced program prepares nurses to deliver care in the evolving healthcare system. The training emphasizes communication, so nurses can transmit information to patients and other health care professionals, and development of key competency skills to function as managers, providers, and coordinators of patient care.
BSN educated nurses achieve their credentials by one of four pathways:
LPN to BSN programs which cover approximately two years of training.
RN to BSN programs are designed for nurses with ADN credentials to complete the educational requirements in 12 to 24 months.
Traditional BSN programs designed for individuals with no prior education in nursing. This option requires a four-year full-time commitment.
A second-degree option for individuals with a BSN non-nursing degree. The time commitment is approximately 2 years.
Graduates who are new to registered nursing are eligible to apply to the Alabama Board of Nursing for the NCLEX-RN licensing examination.
Traditional BSN Programs
A traditional BSN curriculum covers liberal learning in addition to the clinical, scientific, humanistic, and decision-making skills nurses need to function effectively in multiple healthcare settings. Nurses with BSN degrees have to make life-and-death decisions, supervise nurses and other support staff, and design, implement, and evaluate patient care plans – the BSN programs prepares them for the role.
During the first two years, students complete the bulk of the general education courses, which set the foundational knowledge for the nursing courses. The final two years includes the core clinical and non-clinical nursing courses, such as community health nursing, adult health nursing, pharmacology, mental health concepts, maternity nursing, pediatric nursing, research, role of the professional nursing, and leadership and management in nursing.
The clinical rotation, which takes place primarily in hospitals and community health clinics, is also a major feature in the final years.
Each institution will have its own requirements for admission, so it is important to check with the admissions department in the school of your choice. General requirements for entry into a BSN program may include
An overall GPA of 2.5 at a minimum.
Completion of the department's application with letters of recommendation and a personal statement.
A background screen
High school transcripts or GED
TEAS V scores
Official transcripts of any college courses
Second Degree BSN
Second degree BSN programs are designed for individuals who already possess a bachelor's degree from an accredited university. The accelerated program lets student complete the degree requirements in less time since they can transfer credits from the general education courses. Students must attain the minimum GPA to transfer credits. The curriculum is an intense combination of classroom and clinical learning experiences, so full-time employment may be difficult.
The admission criteria for a second degree BSN will include:
A minimum baccalaureate degree in another field from an accredited institution.
Minimum GPA of 2.5 on college courses.
Completion of science courses within a designated period (usually no more than 5 years).
Letters of reference highlighting your ability to complete the rigorous program.
How Much Do BSN Programs Cost?
The estimated costs of completing a traditional BSN program in Alabama – including tuition, lab fees, clinical supplies, and textbooks – is approximately $37,600 for resident (in-state students).
RN-to-BSN programs are more affordable as you will use the education and skills you already have to reduce the cost of continued education. The average cost of RN-to-BSN programs at Alabama's colleges is $23,100, factoring in tuition, lab, fees, textbooks and clinical supplies.
The accelerated option is the most affordable as students with a second degree can transfer in almost all the general course requirements, paying only for the nursing courses. The average cost of attendance for the 2-year training is approximately $18,500.
Students should factor in the costs for meeting admissions requirements, transport to clinical sites, health insurance, uniform, and other miscellaneous expenses.
Financing for the education may be available through federal and private loans for qualifying individuals. Consult with the financial aid officer to identify all your financing options and get the assistance you need. If you're employed in healthcare, your employer may be willing to reimburse the costs of your advanced education.
Benefits of a BSN Degree
The field of nursing is fast growing. According to the Bureau of Labor Statistics, employment opportunities for registered nurses will increase by 19% through 2022. While there are several pathways to becoming a registered nurse, earning a BSN will do wonders for your career. BSN educated nurses make more money- as much as $20,000 more annually than an RN with an ADN degree.
If you plan to become a nurse-midwife, nurse practitioner, or nurse anesthetist later in your career, your BSN degree will be your ticket to admission into a graduate program. Employers value the advanced clinical, communication, and management skills of BSN holders, which they use to improve their services to the public at large. It's also a benefit for hospitals seeking Magnet designation, who need highly educated staff to make the grade.
In general, your BSN degree will serve you well and pay for itself in a couple years, with better salaries, more job opportunities, and the option to advance to other roles in nursing. In case you're still uncertain, know that a BSN will become a requirement in the near future. As the Institute of Medicine and the AACN make calls for increasing the standards of nursing, there is no doubt that employers will soon follow. Earning your BSN then becomes a necessary investment to maintain your career in nursing.
Alabama BSN Degree Programs
Auburn, AL BSN Programs:
Auburn University
102 Miller Hall, Auburn, AL 36849-5218
334-844-5665
NCLEX-RN Pass Rate: 86.20%
Birmingham, AL BSN Programs:
The University of Alabama at Birmingham
1720 2nd Avenue South, Birmingham, AL 35294
205-934-4011
NCLEX-RN Pass Rate: 91.60%
Samford University
800 Lakeshore Drive, Birmingham, AL 35229
205-726-2011
NCLEX-RN Pass Rate: 83.80%
Florence, AL BSN Programs:
University of North Alabama
Address: One Harrison Plaza, Florence, AL 35632
1.800.TALK.UNA
NCLEX-RN Pass Rate: 81.80%
Huntsville, AL BSN Programs:
Oakwood University
7000 Adventist Boulevard Northwest, Huntsville, AL 35896
256-726-7000
NCLEX-RN Pass Rate: 85.70%
Mobile, AL BSN Programs:
Spring Hill College
4000 Dauphin Street, Mobile, AL 36608
251-380-4000
NCLEX-RN Pass Rate: 84.60%
University of Mobile
Address: 5735 College Parkway, Mobile, AL 36613
251-675-5990
NCLEX-RN Pass Rate: 91.30%
College of Nursing- University of South Alabama
P.O. Box 13220 Mobile, AL 36688
251-460-6101
NCLEX-RN Pass Rate: 91.30%
Montgomery, AL BSN Programs:
Auburn University- Montgomery
P.O. Box 244023, Montgomery, AL 36124-4023
334-244-3000
NCLEX-RN Pass Rate: 81.00%
South University
5355 Vaughn Road, Montgomery, AL 36116-1120
334-395-8800
NCLEX-RN Pass Rate: 35.70%
North Jacksonville, AL BSN Programs:
Jacksonville State University
700 Pelham Road, North Jacksonville, AL 36265-1602
256-782-5781
NCLEX-RN Pass Rate: 83.20%
Troy, AL BSN Programs:
Troy University
340 University Avenue, Troy, AL 36082
334-670-3734
NCLEX-RN Pass Rate: 96.80%
Tuskegee, AL BSN Programs:
Tuskegee University
Address: 1200 West Montgomery Road, Tuskegee, AL 36088
334-727-8011
NCLEX-RN Pass Rate: 88.90%