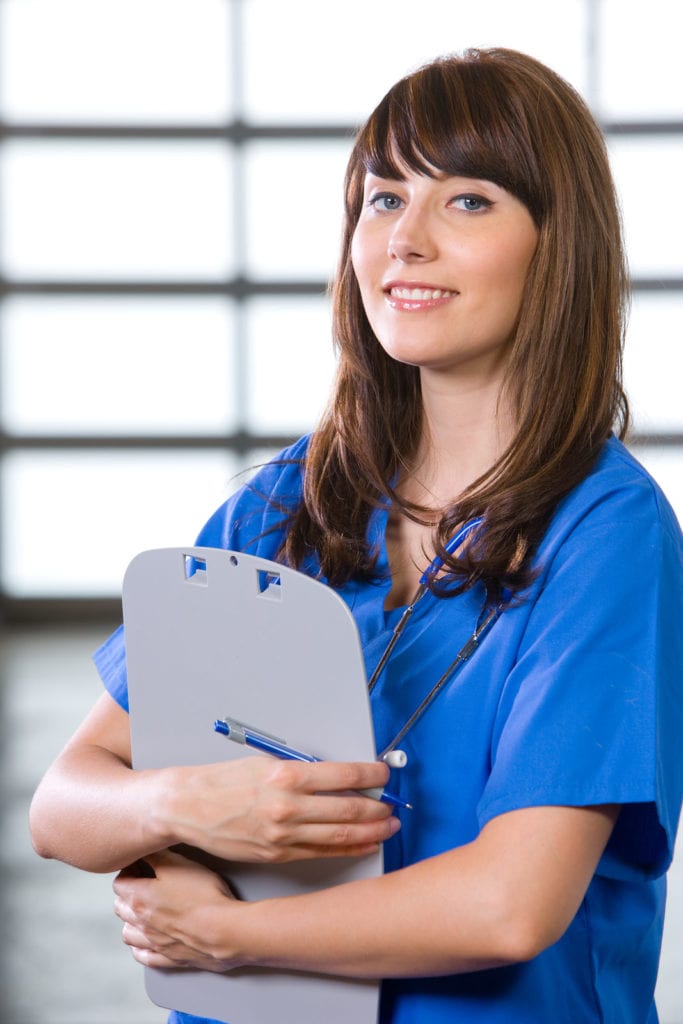 Changes in the way health care is delivered will require nurses to take up expanded duties. As the industry undergoes a rapid rate of change, medical facilities, including specialty providers and outpatient centers, will require highly skilled nurses to serve the public. Nurses with advanced skills will take up new roles, coordinating and delivering quality care. Those with an MSN degree will have a definite advantage in the job market as the advanced degree opens doors to positions in management to shape policies that will impact the lives of future nurses. They'll have the rare opportunity to choose where they work, whether it is in research, education, specialty patient care, administration and numerous other fields open only to those with an MSN degree.
The MSN program provides the education nurses need to venture into areas like nursing education, nursing, administration, and advanced practice nursing. The course content builds on the foundation offered in BSN programs. Therefore, prospective students must have a BSN and work experience before enrolling in the advanced degree program.
A few programs combine an MSN with an MBA, MPH, or MHA, which is especially attractive to nurses who're interested in senior nursing management or health insurance administration.
Specialized Learning
A master of science in nursing is a two-year post-graduate program that is open to nurses with a BSN degree. Applicants with a degree in another health-related field may also apply for entry. Participants must choose an area of focus, such as clinical nurse leader, clinical nurse educator, nursing administration, or nurse practitioner. The student must have an idea of the specialty area since the program is designed to prepare registered nurses to be leaders in a specific area. Identifying your area of specialty should be your first step to acquiring MSN status.
Most students complete the program in two years full-time or three years part-time – for those who must continue working. Although part-time (and hybrid online programs) give students some flexibility to work and fulfill family commitments, students must map out a detailed schedule to ensure success on the rigorous program.
The multifaceted curriculum includes lots of didactic instruction reinforced by clinical experiences. Content is delivered using seminars, online sessions, round-table discussions, student research, and presentations. Students must complete general courses in research management, health economics, statistics, health policy, nutrition, family planning, and health promotion before enrolling in the courses specific to their areas of specialty.
Graduates of the program are equipped to assume advanced practice roles as family nurse practitioners, pediatric nurse practitioners, clinical nurse specialists, or positions in administration or education. The degree also prepares graduates for doctoral studies in nursing.
Prospective students must have a BSN degree from an accredited college or university. Some colleges/universities will accept students with an associate degree in nursing and a BA/BS in another field of study – enrollment may be contingent upon completion of a community health or similar course. All applicants should have collegiate courses in statistics, human physiology, biophysical sciences and extensive clinical preparation.
Registered nurse applicants should have a baccalaureate degree from an accredited institution, a minimum one year of professional nursing experience, and an unencumbered license to practice in Alabama.
Some other basic requirements include:
Official Graduate Record Examinations (GRE) scores – not older than 5 years
Cumulative grade point average of 3.0 or more for the prerequisite courses
Nursing experience – a minimum of one year
Official transcripts from all post-secondary institutions
Personal statement
Resume or curriculum vitae
Letters of reference attesting to the applicant's professional competency, academic ability, and personal character.
Successful admission to the program will depend on a number of variables, including your academic ability, letters of recommendation (try to secure references from industry professionals), your propensity for advanced practice nursing, and motivation for advanced education. Random drug screens and criminal background clearance may be required for clinical placement. Carefully review the admissions requirements on the school's website before submitting an application for enrollment.
How Much Do MSN Programs Cost?
The flexibility and convenience of online programs can help working RNs ease the time and financial burdens of acquiring a Master of Science in Nursing. Several institutes in Alabama also offer flexible part-time schedules, which allow for a healthy work/study balance for nurses to pursue higher education. Apart from working while studying to help with the rising cost of tuition, government loans, grants, and private scholarships present other options for easing the financial drain.
Graduate scholarships are available, but they're not as abundant as they are for undergraduate studies. The organizations that sponsor may limit them to students within a particular discipline, and candidates will need to meet strict requirements. Employers and government agencies may also be willing to fund a fraction of the cost in exchange for a guarantee that the student will work to benefit the organization (or public) after successful completion of the program.
Tuition for the graduate program is approximately $450 per credit hour for in-state students; out-of-state students pay more. Other expenses include uniform, lab kit, books and supplies, lab fee, graduation fee, insurance, and other miscellaneous costs.
Benefits of an MSN degree
The healthcare industry continues to evolve in response to the population's growing needs, and advanced practice nurses have a significant, and even critical role, in the delivery of healthcare services. MSN graduates are prepared for nurse leadership and the delivery of specialized care to families and communities. An MSN degree opens the doors to areas in healthcare that are specifically reserved for medical physicians. For instance, a Nurse Practitioner may diagnose and treat patients while Certified Nurse Midwives can provide primary care to women, labor and delivery care, gynecological exams, care after birth, and perform other procedures essential to women's health.
Nurses with an MSN degree can make contributions to change, positively, the structure of policies, to improve the lives of nurses and the patients they serve. In rural and medically underserved areas, an MSN can replace the duties of a physician unless the patient needs advanced medical attention. Even in urban areas, hospitals may cut costs by increasing the ratio of MSNs, who earn less than licensed physicians.
MSNs earn more than BSNs and RNs. RNs earn an average salary of $45,000 to $62,000, depending on education and experience. The average annual salary for a Nurse Practitioner is approximately $71,000 and can go up to $99,000.
MSN Programs Alabama
Birmingham, AL MSN Programs:
The University of Alabama at Birmingham
1720 2nd Avenue South, Birmingham, AL 35294
205-934-4011
Samford University
800 Lakeshore Drive, Birmingham, AL 35229
205-726-2011
Florence, AL MSN Programs:
University of North Alabama
One Harrison Plaza, Florence, AL 35632
1.800.TALK.UNA
Huntsville, AL MSN Programs:
University of Alabama in Huntsville
301 Sparkman Drive, Huntsville, AL 35899
1-800-824-2255
Mobile, AL MSN Programs:
Spring Hill College
4000 Dauphin Street, Mobile, AL 36608
251-380-4000
University of Mobile
5735 College Parkway, Mobile, AL 36613
251-675-5990
University of South Alabama
307 N University Blvd, Mobile, AL 36688
251-460-6101
Montgomery, AL MSN Programs:
Auburn University- Montgomery
P.O. Box 244023, Montgomery, AL 36124
334-244-3000
North Jacksonville, AL MSN Programs:
Jacksonville State University
700 Pelham Road, North Jacksonville, AL 36265
256-782-5781
Troy, AL MSN Programs:
Troy University
University Avenue, Troy, AL 36082
334-670-3734
Tuscaloosa, AL MSN Programs:
Capstone College of Nursing
P.O. Box 870358, Tuscaloosa, AL 35487
205-348-6639