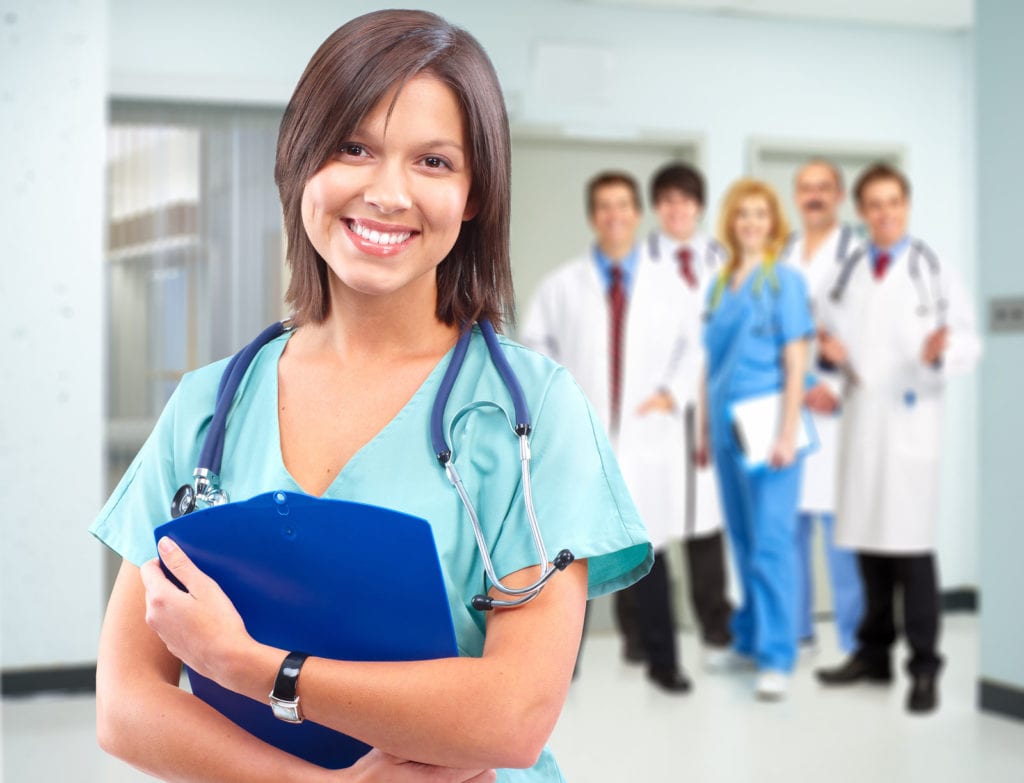 The thought of transitioning from an RN to BSN can be daunting. However, if you've been working as a registered nurse for some time and have a passion for the profession, then a BSN degree can take your career to new heights. It's normal to have questions and more than a few concerns especially if you need to continue working. Fortunately, online courses and flexible program schedules make it easier than ever to advance your education.
Alabama's RN to BSN programs offer quick completion time. If you work hard, you can complete the degree requirements in just 12 months (with transferred credits). The short duration will help you keep focused on the prize ahead.
Traditional RN (ADN) courses emphasize clinical skills for quick entry into the profession. RN to BSN programs take a more holistic approach to nursing, to make you better at what you do. More than just learning "how to," you'll learn the reason and cause for every action. With your BSN education, you'll develop better assessment skills and learn how to manage other nurses and the fine art of delegation. Additionally, the curriculum will sharpen your communication, problem-solving, and leadership skills so employers will value your contributions in the workplace.
Professional development to better serve patients and increase your confidence in the workplace must be your primary reasons for earning the advanced BSN degree. But there are some other prime benefits that are difficult to ignore. A BSN degree opens doors to new specialties after you gain some experience. It also qualifies you for more jobs – as much as 80 percent of jobs compared to nurses with an associate degree who qualify for 52 percent.
A BSN degree will increase your earning potential – though not at first. The higher your education, the higher your earning potential. But you must have some experience under your belt before you recognize the increased salary. As you use your education to apply for promotions and leadership roles with added responsibilities, you'll see a significant leap in your earnings.
Perhaps the most compelling reason for obtaining a BSN degree is to stay ahead of the curve. The movement to increase the minimum education requirements for registered nurses is underway. Several states have already submitted proposals in support of BSN degrees. It will not only require new nurses to complete a BSN education program to take the NCLEX-RN, but also force existing nurses to go back to school to remain relevant. Enrolling in a program now, will help you stay ahead before similar laws sweep the healthcare industry in Alabama.
Requirements for Enrollment in an RN to BSN Program
The RN-to-BSN programs provide nurses with an associate degree an opportunity to earn a bachelor of science in nursing degree. The nurse student will need to complete core curriculum courses before enrolling in the program and will, therefore, complete the degree requirements in one calendar year to two years based on full-time or part-time enrollment. The goal of BSN programs is to equip nurses with the advanced skills to enhance their careers as professional nurses.
There are several options in Alabama to complete the nursing education courses online, which is a flexible option for busy professionals. The clinical hours may be scheduled and completed, according to the student's availability, in a community of choice. Like any other program, the administrator's role is to ensure students have the capacity to complete the course successfully. Therefore, applicants must demonstrate their commitment by completing the prerequisite courses, including the general education requirements.
Students applying for the RN to BSN program must:
Complete the undergraduate prerequisite courses (approximately 61 hours of college credit).
Submit a completed nursing application packet and pay the application fee.
Maintain a minimum GPA of 2.50 (or 2.0 for some schools) in all prerequisite courses.
Submit the required medical information and proof of health insurance.
Submit evidence of current CPR certification.
Obtain criminal background clearance and a negative drug screen – completed at the student's expense.
Present evidence on an associate degree in nursing from an accredited institution and possess a registered nursing license with no restriction.
Admission requirements vary across the state, so check with the school's admissions department to ensure you qualify for the entry.
The list of accredited programs below will help you get started.
Alabama RN to BSN Programs:
Birmingham, AL RN to BSN Programs:
Samford University
800 Lakeshore Drive, Birmingham, AL 35229
205-726-2011
The University of Alabama at Birmingham
1720 2nd Avenue South, Birmingham, AL 35294
205-934-4011
Florence, AL RN to BSN Programs:
University of North Alabama
One Harrison Plaza, Florence, AL 35632
1.800.TALK.UNA
Huntsville, AL RN to BSN Programs:
Oakwood University
7000 Adventist Boulevard Northwest, Huntsville, AL 35896
256-726-7000
Mobile, AL RN to BSN Programs:
University of Mobile
5735 College Parkway, Mobile, AL 36613
251-675-5990
College of Nursing- University of South Alabama
5721 USA Dr N, Mobile, Alabama- 36688
251-460-6101
Montgomery, AL RN to BSN Programs:
Auburn University- Montgomery
P.O. Box 244023, Montgomery, AL 36124-4023
334-244-3000
800-227-2649 (toll free)
North Jacksonville, AL RN to BSN Programs:
Jacksonville State University
700 Pelham Road, North Jacksonville, AL 36265-1602
256-782-5781
Tuscaloosa, AL RN to BSN Programs:
Stillman College
P.O. Box 1430, Tuscaloosa, AL 35403
800-841-5722