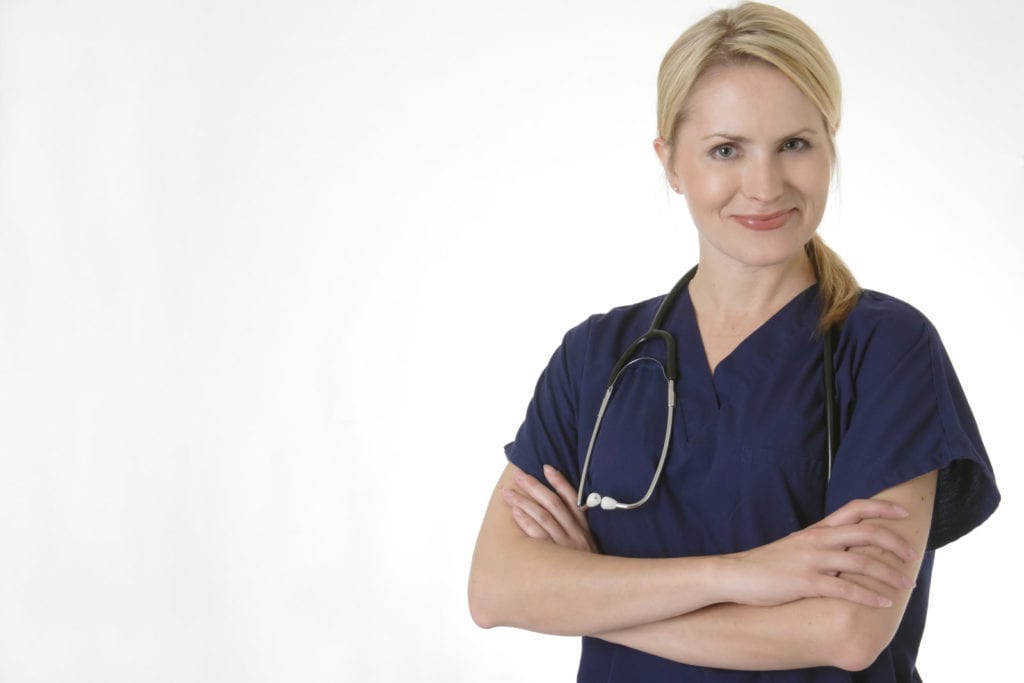 Many hospitals prefer to hire nurses who have at least a bachelor's degree in nursing. This shift in hiring practices has significantly increased enrollment in four-year programs as adults seek to improve their employment opportunities after graduation. Nurses prepared at the bachelor's level are in high demand, especially at hospitals. The associate degree in nursing remains the most common path to entry into nursing, especially among working adults who need to start earning money. However, the majority of graduates eventually enroll in RN-to-BSN programs to remain competitive and ensure job security down the road.
While there are a few hospital employers who will hire a non-baccalaureate nurse, the number of them who limit hiring to BSN prepared nurses is rising fast. Moreover, those who do hire nurses prepared at the associate's degree will give employees a specific number of years to complete the baccalaureate. The trend began almost a decade ago with the publication of the Institute of Medicine's Future of Nursing report. However, the push for more education for nurses began well before the report. The majority of the older nursing workforce earned their right to practice through hospital-based programs. These non-degree (or diploma) programs were eventually succeeded by the associate degree in nursing program offered at community colleges. Today, nursing associations are recommending the baccalaureate degree in nursing as the minimum preparation for entry into the nursing.
Students who successfully complete the associate's degree or the baccalaureate degree receive the privilege of taking the licensure exam to become a registered nurse. In past times, the R.N. credential was all that mattered to employers. Recently, employers are hiring more BSN nurses though there's not enough to go around.
The push for more education for nurses can be attributed to the emergence of studies linking better-educated nurses to better patient care. The American Nurses Association's Magnet designation provides another incentive for hospitals to hire more BSNs as the education of the nursing staff plays a major role in obtaining the coveted designation.
Nursing is a high-stakes job. A registered nurse can deal with a series of complex cases in a single shift. The BSN curriculum prepares students to meet the challenge through critical thinking and sound judgment. They learn how to manage serious treatment decisions that could potentially impact the life of the patient. The additional time and money that it takes to complete the BSN will pay off in the long run.
Following is a list of the various types of BSN programs available in Michigan.
LPN to BSN: Licensed practical nurses have a first-hand knowledge of the rewards of caring for others as a trained health professional. For those who want to bear greater responsibility and have more input in patient care, the LPN-to-BSN is the right choice. The program follows a path similar to the traditional BSN track, giving LPNs an opportunity to fortify their skills without repeating courses completed in the diploma program. LPNs may be awarded up to 16 advanced placement credits, which will reduce the time it takes to complete the BSN by at least one semester. Graduates will be eligible to take the NCLEX-RN to become a registered nurse.
RN to BSN: RN-BSN programs are on the rise as registered nurses return to school for job security and to increase their employment opportunities. The drive to increase nurses' education can easily be accomplished through the flexible RN-to-BSN program, which lets nurses study without compromising their work and family commitments. The online or hybrid format is convenient for working nurses and facilitates part-time and full-time study. The curriculum supports the seamless transition from the associate's degree in nursing to the baccalaureate degree.
Traditional BSN: The traditional BSN program is designed for students who are not already nurses who want to earn a baccalaureate degree in nursing. The BSN expands employment options and opportunities for growth. Graduates have the foundational preparation for enrolling in an advanced practice degree program. The program differs from the associate degree in that it gives additional study in critical thinking, evidence-based practice, communication, advocacy, leadership, health-policy, and economics.
Fast-track BSN: The option is limited to students who are not registered nurses but hold a baccalaureate degree in another discipline. It gives them the opportunity to earn a baccalaureate degree in nursing to take the NCLEX-RN licensure exam and begin a career as a registered nurse. The program usually requires full-time attendance and may be completed in five consecutive semesters.
BSN graduates can apply for the licensure exam to practice as a registered nurse in Michigan.
Traditional BSN Programs
The dynamic profession of nursing provides opportunities for adults who want to care for patients. The program goes steps further than the associate's degree to prepare students for practice in the increasingly complex healthcare environment. It equips students with the technical competence, expert clinical skills, and leadership skills employers want to in nurse managers and administrators.
The BSN program has several objectives chief of them is to equip students with the insight to integrate evidence-based knowledge to promote wellness, implement high quality care through leadership, management and collaboration, and practice within the profession's standards and ethical codes. Graduates have the marketable skills that employers' want. As such, they often have the choice to work wherever they want.
The curriculum will include classroom instruction strengthened by realistic laboratory experiences in a simulated lab and clinical real-world experiences in community and hospital settings. Course topics include nursing care of adults, pharmacology, pathophysiology, holistic health assessment, foundations of professional nursing, advanced concepts in family nursing, psychiatric mental health nursing, transition into professional nursing practice, and medical surgical nursing.
After completing the program, passing the licensure exam and meeting all the requirements for licensure in Michigan, graduates will be eligible to practice as a registered nurse. Employment opportunities are available in hospitals, nursing homes, home health, long-term care facilities, and clinics.
Other admission requirements include:
File a completed application with the fee.
Request official high school transcripts and any transcripts of college level courses completed.
Attend an orientation session designed for nursing students to understand the program requirements and expectations.
Submit letters of recommendation.
Take the school's admission or placement test.
Students may need to complete the health requirements and immunization, a criminal background check, drug screen, and CPR training to participate in the clinical externship. Health insurance and malpractice insurance may be some other requirements for admission.
Second Degree BSN
The Second Degree curriculum is tailored with the adult who has a previous bachelor's degree in mind. It prepares adults who do not have a registered nurse license for success on the NCLEX-RN and practice as a registered nurse. The concentrated program may be completed in five consecutive semesters and requires full-time attendance.
Students delve into the core nursing courses and participate in a wide variety of clinical experiences to develop critical thinking and sound judgment, use evidence-based practice, commit to lifelong learning, and approach practice with an understanding of the ethical, legal and cultural influences in mind. Students will complete at least 62 credits hours of study. Topics will cover restorative care of adults and seniors, health assessment, pathophysiology, pharmacology, introduction to nursing research, transition to practice, adult nursing care, mental health nursing, transcultural care, leadership and management in nursing and much more. Prerequisite courses include human anatomy and physiology, microbiology basics, developmental psychology, biological chemistry for health sciences, basic nutrition, and principles of pharmacology.
In addition to completing the prerequisite courses, applicants will need to meet the health and immunization requirements for participate in the clinical externship, complete a criminal background check, have a current CPR card, and secure health insurance and liability insurance.
Graduates are eligible to take the NCLEX-RN for licensure as a registered nurse.
How Much Do BSN Programs Cost?
The total cost of tuition will be affected by the level, residency status, and number of credits needed to complete the program. The majority of programs calculate tuition on a per credit basis, but there may be a flat rate fee per semester for full-time students. The average cost of tuition in at Michigan's state universities is $423 per credit hour for residents.
Following is a list of Board-approved BSN programs in Michigan with the NCLEX-RN pass rates.
BSN Programs and NCLEX-RN Pass Rates Michigan
Adrian, MI BSN programs:
Siena Heights University
1247 East Siena Heights Drive, Adrian, MI 49221
517-263-0731
NCLEX-RN Pass Rate: 76.19%
Allendale, MI BSN programs:
Grand Valley State University
1 Campus Dr, Allendale, MI 49401-9403
616-331-2025
NCLEX-RN Pass Rate: 90%
Ann Arbor, MI BSN programs:
University of Michigan
400 North Ingalls, Ann Arbor, MI 48109-5482
734-763-5985
NCLEX-RN Pass Rate: 87.22%
Washtenaw Community College
4800 East Huron River Drive, Ann Arbor, MI 48105-4800
734-973-3300
NCLEX-RN Pass Rate: 84.27%
Berrien Springs, MI BSN programs:
Andrews University
8975 US-31, Berrien Springs, MI 49104
1-800-253-2874
NCLEX-RN Pass Rate: 87.5%
Big Rapids, MI BSN programs:
Ferris State University
VFS 210, 200 Ferris Drive, Big Rapids, MI 49307
231-591-2270
NCLEX-RN Pass Rate: 76.84%
Detroit, MI BSN programs:
University of Detroit Mercy
4001 West McNichols Road, Detroit, MI 48221-3038
313-993-1245
NCLEX-RN Pass Rate: 81.98%
Wayne State University
5557 Cass Avenue, Detroit, MI 48202
313-577-4082
NCLEX-RN Pass Rate: 98.72%
East Lansing, MI BSN programs:
Michigan State University
1355 Bogue Street, East Lansing, MI 48824-1317
800-605-6424
NCLEX-RN Pass Rate: 91.43%
Grand Rapids, MI BSN programs:
Calvin College
3201 Burton Southeast, Grand Rapids, MI 49546
616-526-6000
NCLEX-RN Pass Rate: 90.63%
Hancock, MI BSN programs:
Finlandia University
601 Quincy Street, Hancock, MI 49930
800-682-7604
NCLEX-RN Pass Rate: 84.21%
Holland, MI BSN programs:
Hope College
35 East 12th Street, Holland, MI 49422-9000
616-395-7420
NCLEX-RN Pass Rate: 97.22%
Kalamazoo, MI BSN programs:
Western Michigan University
1903 W Michigan Ave, Kalamazoo, MI 49008-5345
269-387-8150
NCLEX-RN Pass Rate: 90%
Lansing, MI BSN programs:
Davenport University
Lansing Campus 200 South, Grand Avenue, Lansing, MI 48933
1-800-686-1600
NCLEX-RN Pass Rate: 90%
Marie, MI BSN programs:
Lake Superior State University
650 West Easterday Avenue, Sault Street, Marie, MI 49783
906-632-6841
NCLEX-RN Pass Rate: 92.86%
Marquette, MI BSN programs:
Northern Michigan University
1401 Presque Isle Avenue, Marquette, MI 49855-5301
906-227-1000
NCLEX-RN Pass Rate: 82.35%
Rochester, MI BSN programs:
Oakland University
2200 North, Squirrel Road Rochester, MI 48309-4401
248-370-2100
NCLEX-RN Pass Rate: 83.43%
Rochester College
800 West Avon Road Rochester Hills, MI 48307
800-521-6010
NCLEX-RN Pass Rate: N/A
University Center, MI BSN programs:
Saginaw Valley State University
7400 Bay Road University Centre, MI 48710
989-964-4000
NCLEX-RN Pass Rate: 93.6%
Ypsilanti, MI BSN programs:
Eastern Michigan University
311 Everett L. Marshall Building, Ypsilanti, MI 48197
734-487-1849
NCLEX-RN Pass Rate: 84.68%