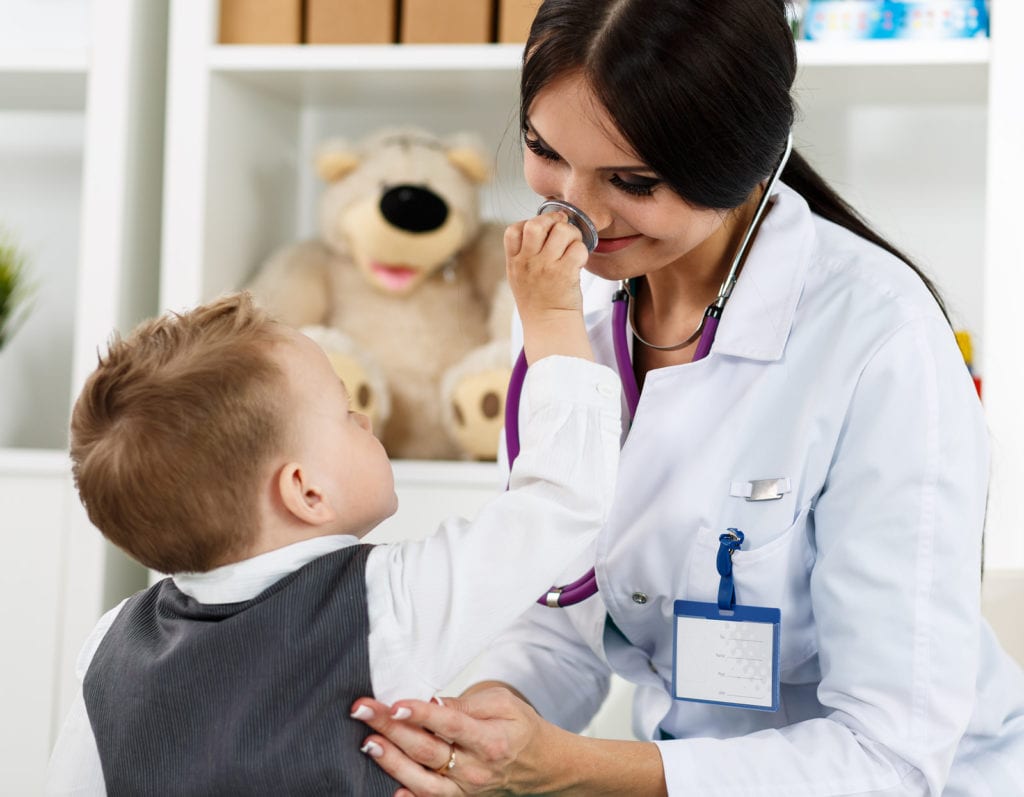 Like many states, Missouri is facing a shortage of primary care providers. The supply of physicians falls short even though the majority of the population has health insurance to pay for medical services. According to the American Association of Medical Colleges, the nation will face a shortage of 94,700 physicians by the year 2025. The U.S Department of Health and Human Services labeled 80 percent of Missouri, including the southeastern areas, as Health Provider Shortage Areas, meaning one of out every five residents in these areas do not have access to primary health care.
There have been some proposed strategies to improve access to care, including initiating medical programs in HPSA areas and granting greater authority to non-physician providers of primary care, such as nurse practitioners, pharmacists, and physician assistants. These long-term solutions are expected to help an aging population in dire need of primary medical care.
Advanced practice registered nurses in Missouri will have a minimum master's degree in nursing to practice. However, as APRNs must often collaborate with physicians and other health care professionals in the best interest of patients, the clinically focused doctor of nursing practice (DNP) will better equip them to communicate and work alongside other health care providers and meet the challenges of primary care. Furthermore, the Institute of Medicine is making a strong call for APRNs to hold a doctorate. They hope to double the number of APRNs with a DNP in the next decade in order to improve the level of care offered in outpatient facilities, clinics, hospitals, and other healthcare institutions.
Reasons to Get a DNP
DNP play an important role in the delivery of primary care to patients who are transferred to outpatient facilities for continued medical supervision. As more of the population receives access to health care, they will place further demands on a system already burdened by a shortage of providers. Missouri's shortage of primary care physicians is well documented, and any attempts at a solution are long-term at best. Registered nurses who hold a bachelor's degree can enroll in a DNP program, through the BSN-DNP pathway, and relieve the shortage of primary care in rural and HPSAs.
Frequent changes brought about in response to advancing technologies designed to improve health care delivery, and patient outcomes call for nurses who are capable of implementing them. The DNP program covers that training advanced practice professionals need to translate technology and raw data to improve patient outcomes. DNPs practice at the highest level of care and administration, using evidenced-based research to bring innovative solutions to the medical institutions in which they serve.
As an alternative to the Ph.D. degree, the DNP is designed for registered nurses who wish to continue in clinical practice. The American Association of Colleges of Nurses, AACN, developed the degree to set the educational pathway and outcomes for nurses who want to pursue specialist roles such as clinical nurse specialist, nurse anesthetist, nurse midwife, and nurse practitioner. The Missouri Board of Nursing accepts the master's degree as the minimal educational preparation for advanced practice. However, calls from the IOM and other organizations could force state boards to lift the requirement to the DNP degree.
Nurse education is in a crisis with a shortage of qualified faculty to teach nursing programs at all levels. That crisis is made even greater as more nurse educators approach retirement age. Qualified faculty is essential to the education of the future generation of nurses, and especially to help reduce the shortage of registered nurses and advanced practice registered nurses. DNPs can fill the need for trained faculty and help colleges and universities expand the programs and prepare more nurses for competent practice.
A DNP paves the way for professional advancement. While some graduates go into private practice, serving populations in rural and medically underserved areas, much more cast their lot within the sacred walls of prestigious health care institutions. A recent graduate may not qualify for a leadership position. However, with continued practice and the acquisition of experience at this level of practice, the best jobs will become available to nurses educated at the highest level of practice.
DNP Admission Requirements Missouri
Nurses with an MSN degree can upgrade their education and training and improve their occupational prospects by enrolling in any one of the nine post-masters degree program offered at Missouri's universities. Registered nurses with a bachelor's degree are not exempt, as a few universities facilitate a convenient BSN to DNP degree to develop clinical experts. Graduates have the leadership, communication, critical thinking, policy-making, and research skills to positively impact the health care system at the individual, community, and organizational level.
Through the completion of the AACNs eight essentials, students become experts in a specialized area of practice and are able to translate research findings into practical clinical methods that will improve health care delivery. The Essential of Doctoral Education for Advanced Nursing Practice are:
Scientific Underpinnings for Practice.
Organizational and Systems Leadership for Quality Improvement and Systems Thinking
Clinical Scholarships and Analytical Methods for Evidence-Based Practice
Information Systems/Technology and Patient Care Technology for Improvement and Transformation of Health Care,
Health Care Policy for Advocacy in Health Care
Interprofessional Collaboration for Improving Patient and Population Health Outcomes
Clinical Prevention and Population Health for Improving the Nation's Health
Advanced Nursing Practice.
The program's duration is based on the entry pathway and may be 2 to 4 years according to the routes outlined below:
Admission Requirements – Post-Baccalaureate Entry
The post-baccalaureate DNP curriculum is built with the BSN nurse in mind. Registered nurses who hold a master's of science degree in nursing with a non-specialist focus may also apply through the BSN to DNP route.
Students are prepared to improve the overall quality of care through the anticipation, adaptation, and evolution of those challenges that present themselves in the health care environment. Graduates lead out or become active partners in the improvement of outcomes using their teamwork, collaborative, innovative, and clinical skills in the fast-changing healthcare climate.
Applicants to the DNP program at Maryville University must complete the following admission requirements. The requirements are similar for entry into similar programs.
A BSN from a nursing program accredited by NLNAC/CCNE
A current license to practice as a registered nurse in the United States
A cumulative GPA of 3.5 on 4.0 scale
Three letters of recommendation – at least one academic and one clinical
A curriculum vitae
An essay outlining the rational for pursuing graduate study in nursing
A personal interview
Admission Requirements –Post-Master's Entry
The Post-Master's DNP curriculum is targeted to nurses who hold a Master of Science degree in nursing. There may be multiple pathways for entry into the post-master's program, including a pathway for individuals certified in an APRN role and those without an APRN specialty. Part-time students may complete the requirements in three to four years, depending on specialty.
Using the University of Maryville as a guide, entry requirements may be as follows:
An MS or MSN from a program accredited by NLNAC/CCNE
Recognition from a state board to practice an Advanced Practice Registered Nurse
A GPA of 3.5 or above on a 4.0 scale.
Three letters of recommendation (suggest a minimum of one academic, one clinical)
Three letters of recommendation – at least one academic and one clinical
A curriculum vitae
An essay outlining how current practice would support scholarly activity
A personal interview
DNP Programs Missouri
Independence, MO DNP Programs:
Graceland University
1401 W. Truman Road, Independence, MO 64050-3434
816-833-0524
Kansas City, MO DNP Programs:
University of Missouri- Kansas City
5100 Rockhill Rd, Kansas City, Missouri- 64110
816-235-1000
St. Louis, MO DNP Programs:
Goldfarb School of Nursing at Barnes- Jewish College
4483 Duncan Avenue, St. Louis, MO 63110
314-454-7055
Maryville University
650 Maryville University Drive, St. Louis, MO 63141
314-529-9300
Saint Louis University
One North Grand, St. Louis, MO 63103
1-800-758-3678
Barnes-Jewish College
4483 Duncan Avenue, St. Louis, Missouri 63110
314-454-7055
University of Missouri
One University Boulevard, St. Louis, MO 63121-4400
314-516-6066
Springfield, MO DNP Programs:
Missouri State University
901 South National Avenue, Springfield, MO 65897
417-836-5000