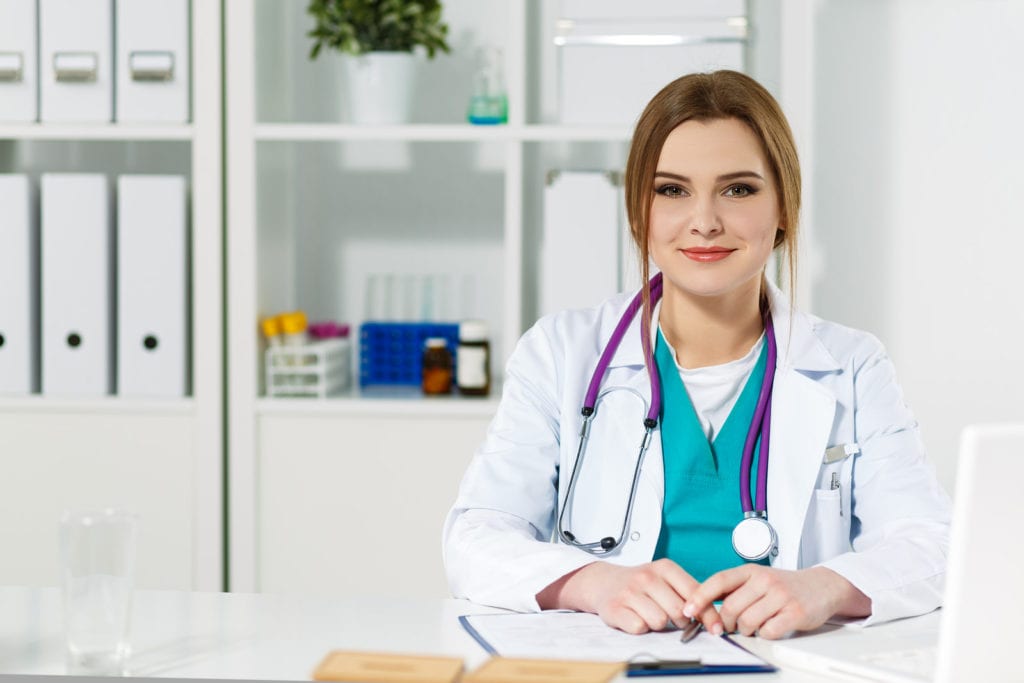 As the baby boomer generation ages and access to health insurance increases, the nation will face a burdensome shortage of primary care providers. In rural Missouri, there is a reported one primary care physician for every 1,776 citizens. On a nationwide level, the shortfall of physicians is 91,500, with 45,400 being primary care. An aging physician population within the state will create additional challenges as more than 55 percent of practicing physicians are 50 years or older. This shortage of primary care providers leads to poor health care outcomes, according to Wakefield 2010.
The lack of access to primary care in Health Professional Shortage Areas (HPSA) across Missouri has prompted state officials to pass bills, including the expansion of nurse practitioners' authority, so they can diagnose illnesses and prescribe medication for common ailments. As such, nurse practitioners have become the fastest growing segment of the APRN and primary care workforce. The Missouri Hospital Association reports that the profession has grown an average of 9 percent annually. The state has more than 5,000 nurse practitioners who are trained to alleviate the problems related to a shortage of physicians.
In the state, nurse practitioners must work under a collaborative agreement with a supervising physician located within 50 miles of the practicing NP. The physician must review the NPs clinical work every two weeks.
The state's outdated laws that restrict how nurse practitioners and other advanced practice registered nurses can deliver care has been a cause of concern for many groups. The Public Health Department in San Diego labeled Missouri's APRNs laws as the most restrictive in the nation. They believe that modernizing the laws will attract more people to the profession and reduce the challenges to the delivery of care.
Specialized Learning
The graduate level education that the master's degree in nursing provides can be used for advanced level practice. Graduates can them obtain certification from a nationally recognized certifying body to be recognized by the state as an APRN.
The program builds on a registered nurse's existing skills and competencies although an individual with a non-nursing bachelor's degree or master's degree may be eligible to enter the program. The curriculum will prepare nurses to fill one of the four major APRN roles, nurse practitioner, nurse anesthetist, clinical nurse specialist, and certified nurse midwife.
The program will cover health assessment, pharmacology, pathophysiology, clinical diagnosis and treatment to prepare graduates to diagnose and treat patients and prescribe medications. Clinical and classroom instruction emphasizes the development of key competencies for the establishment of positive patient outcomes. Graduates will demonstrate a commitment to learning and continuing education to maintain their national certification.
The national certifying exam is computer-based and will contain 200 or more questions. Graduates may be able to practice while waiting to take the test – with permission from the Missouri Board of Nursing. After obtaining certification from a nationally recognized body and recognition from the Missouri Board of Nursing, the APRN will be eligible to provide cost-effective care through a collaborative agreement with a licensed physician.
Here are three options to pursue an MSN degree:
RN to MSN: The RN-MSN or accelerated master's degree program is designed for registered nurses who may have career goals beyond the bachelor's degree. It allows the student to work on an accelerated master's degree in their area of specialty. While some programs permit students to commence graduate courses from the onset, others will grant admission to the graduate college only after the student has successfully completed the BSN requirements.
Direct Entry MSN: This traditional MSN program is designed for registered nurses who hold a bachelor's degree in nursing and want to advance their career. The area of specialization will depend on the university. Students must complete 14 to 20 credit hours to meet the master's and research requirements. The courses in the area of specialization will prepare students to meet the advanced practice role. The specialty role will require an additional 20 hours of coursework.
Post-Master's Certificate: The post-master's certificate provides the training an APRN needs to prepare for certification in another specialty track. Applicants must already hold a master's degree in nursing and recognition as an advanced practice nurse. The chosen area of specialty may be for a related or completely role. Students can complete the certificate program in three to six semesters.
Master's degree programs are available in traditional or flexible online formats to accommodate busy professionals. However, be prepared to alter your schedule to meet the requirements for a clinical rotation, which will include 600 contact hours or more.
Requirements
A bachelor's degree in nursing from a program accredited by the National League for Nursing or the Commission on Collegiate Nursing Education.
Admission to the university's graduate school.
A completed application to the graduate nursing program.
A year's experience as a registered nurse. Students with no experience as an RN may have to complete prerequisite courses to meet the experience requirements.
An undergraduate GPA of 3.0 or higher.
A license to practice as a registered nurse.
A criminal background check – when requested.
Required immunization documents – when requested.
Admission to a master's degree program is typically not competitive. However, admission is based on the availability of space. Interested persons may take graduate nursing courses prior to formal admission to the program.
Requirements For Advanced Practice Registered Nurses Missouri
Registered nurses who have completed graduate study, training, and certification may apply to the Missouri Board of Nursing to work as advanced practice registered nurses (APRN) within the state.
There are four APRN roles recognized by the Board: nurse practitioners (NP), clinical nurse specialists (CNS), certified nurse midwives (CNM), and certified registered nurse anesthetists (CRNA).
Guidelines for APRN Licensure
To qualify for a Document of Recognition as an advanced practice nurse in Missouri, you must have a current permanent Missouri or a Compact Registered Nurse (RN) license.
For initial application for APRN licensure:
Complete the application online or print it out and complete using black ink only.
Sign the completed application in the presence of a notary public and have it notarized.
Enclose the application fee of $150. Make check or money order payable to Missouri State Board of Nursing.
Complete the Authorization to Release Confidential Information for the Board to communicate with your certifying body.
Enclose a copy of your certification card/letter with the expiration date.
A social security card on your application is mandatory. If you do not have one, contact the Board before submitting your application.
The Board will require a criminal background check report if you are applying based on your RN licensure in a compact state. You may schedule the fingerprinting appointment at L-1 Enrollment Services.
Temporary Permit for Graduate Nurses
Graduate status recognition allows nurses who have graduated from a master's degree in nursing or higher to begin practicing before the Board issues a Document of Recognition for advanced practice. Apply for this status only after applying to take the national certification exam. You must send the Authorization to Release Confidential Information to the certifying agency and request your official transcript to be sent directly from the nursing program to the Board. The Board will review the application and grant the Status after receiving your completed application, a copy of your eligibility to take the national certifying exam, and the application fee of $150. Once approved, Graduate Status Recognition is valid for four months. If you fail the certifying exam, the GRS will expire immediately.
The Board will not mail a license card. However, you may verify your Document of Recognition at www.nursys.com.
Collaborative Practice Agreement
APRNs must have an maintain a Collaborative Practice Arrangement with a physician or delegated medical acts. The Board does not need a copy of the collaborative agreement.
The collaborative agreement must indicate:
The name and home and business address for both you and the collaborating physician.
A notice to display a disclosure statement to inform patients of their right to see the collaborating physician if they choose.
Consultation and referral guidelines for the management of cases outside of your education, training, or scope of practice.
The process for reviewing and managing abnormal test results.
The physical distance between your place of business and that of the collaborating physician.
Availability of the collaborating physician.
Controlled substances limitations, etc.
Controlled Substance Prescriptive Authority
Your may apply for controlled substance prescriptive authority if you are an NP, CNS, or CNM after completing:
1000 hours or more of clinical practice after graduating from an APRN education program. Submit the Statement of Practice in APRN Category form signed by the supervising APRN.
300 hours of preceptorship and an advanced pharmacology program. Submit the Statement of Preceptorial Experience form signed by a qualified preceptor.
You'll also need to provide one of the following:
A copy of the final transcript from the nursing education program.
A letter describing home the preceptorial experience was integrated into the program.
Documentation of completing a 3-credit pharmacology course at the graduate level.
Documentation of completing 45 continuing education units in pharmacology in the past five years
If the Board approves your request, your Controlled Substance Prescriptive Authority will be added to the Document of Recognition.
APRN Renewal Requirements Missouri
The Document of Recognition does not expire in Missouri. However, you must renew you Missouri Registered Nurse license and maintain your national certification to keep practicing as an APRN. RN licenses expire on April 30 of odd-numbered years. There is no application form or fee to "renewing" a Document of Recognition. When you renew your national certification, you must send a copy of the new document to the Board of Nursing.
Continuing Education Requirements
There are no continuing education requirements for the Board of Nursing beyond what is required to renew the certification within your specialty.
Contact the Board of Nursing
Missouri Board of Nursing
3605 Missouri Boulevard
P.O. Box 656
Jefferson City, MO 65102-0656
573.751.0681 Telephone
573.751.0075 Fax
800.735.2966 TTY
800.735.2466 Voice Relay
nursing@pr.mo.gov
MSN Programs Missouri
Bolivar, MO MSN Programs:
Southwest Baptist University
1600 University Avenue, Bolivar, MO 65613
800-526-5859
Cape Girardeau, MO MSN Programs:
Southeast Missouri State University
One University Plaza, Cape Girardeau, MO 63701
573-651-2000
Fayette, MO MSN Programs:
Central Methodist University
411 Central Methodist Square, Fayette, MO 65248
877-CMU-1854
Independence, MO MSN Programs:
Graceland University
1401 West Truman Road, Independence, MO 64050-3434
816-833-0524
Jefferson City, MO MSN Programs:
Lincoln University
820 Chestnut Street, Jefferson City, MO 65101
573-681-5000
Joplin, MO MSN Programs:
Missouri Southern State University
3950 Newman Road, Joplin, MO 64801-1595
417-625-9300
Kansas City, MO MSN Programs:
University of Missouri – Kansas City
Kansas City, MO 64110
816-235-1000
Kirksville, MO MSN Programs:
Truman State University
100 East Normal Avenue, Kirksville, MO 63501
660-785-4000
Parkville, MO MSN Programs:
Park University
8700 Northwest River Park Drive, Parkville, MO 64152
816-741-2000
Springfield, MO MSN Programs:
Cox College
1423 North Jefferson Avenue, Springfield, MO 65802
417-269-3401
Missouri State University
901 South National Avenue, Springfield, MO 65897
417-836-5000
St. Louis, MO MSN Programs:
Goldfarb School of Nursing at Barnes- Jewish College
4483 Duncan Avenue, St. Louis, MO 63110
314-454-7055
Maryville University
650 Maryville University Drive, St. Louis, MO 63141
314-529-9300
Saint Louis University
One North Grand, St. Louis, MO 63103 USA
1-800-758-3678
Webster University
470 East Lockwood Avenue, St. Louis, MO 63119
800-981-9801
Warrensburg, MO MSN Programs:
University of Central Missouri
UCM, P.O. Box 800, Warrensburg, MO 64093
877-729-8266