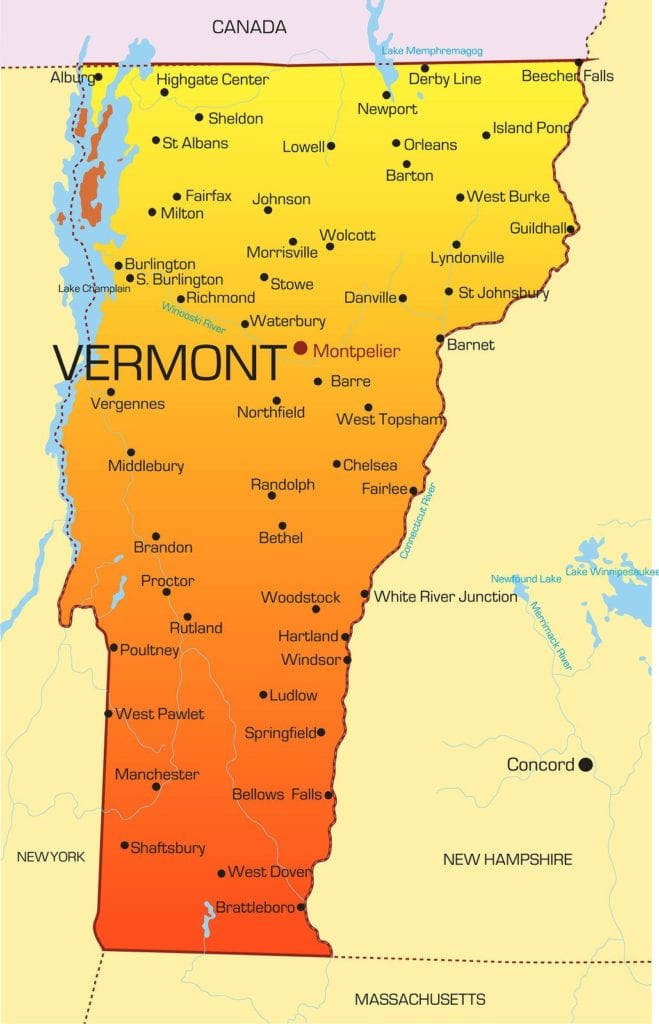 Despite the many factors that create uncertainty in health care, one thing remains constant – nurses form the backbone of the health care system. Nursing is a trusted and respected profession because almost all nurses enter the workforce with a desire to make a difference in their communities. Though the responsibilities are complex and the duties demanding, nurses count it a privilege to help patients through the vulnerable periods in their lives.
As a profession, nursing offers monumental opportunities for those who are considering joining the ranks of highly respected nurses. Candidates who enroll in the associate degree in nursing (ADN) program to begin entry-level practice in the shortest time can open the doors to a world of opportunities with continued education. The baccalaureate degree and the master's of science degree in nursing pave the way for careers as leaders, administrators, clinicians, educators, policymakers, and researchers.
In every role, whether it is as a bedside nurse or an administrator, nurses are committed to improving the delivery of care and patients' well being. Every nurse must determine his or her educational path based on career goals, strengths, and calling. No longer confined to basic bedside care, nurses are the stewards of quality care as they apply the principles of evidence-based practice to provide safe and cost-effective care in every health care setting.
As our population ages, the continued growth of our nursing workforce will be critical to meeting the demands for care. The ADN program has long been a solution for producing a steady stream of nurses. But those considering this path to nursing must consider a growing movement to limit graduates to positions outside the hospital setting. A contingent of employees seeking Magnet status may restrict employment to those with a bachelor's degree in nursing (BSN), which can be calamitous to new ADN graduates and the health care system as a whole. Both the BSN and the ADN produce candidates who are eligible to take the National Certification Licensing Examination (NCLEX) to become a registered nurse. The majority of new nurses prepare for practice in ADN programs because it may be the only choice for those considering their finances and need to begin working in the shortest possible time. Community colleges provide the most affordable pathway to prospective nurses. The affordable tuition keeps students out of debt or reduces their financial responsibilities at the end of the program. Those who wish to compete for positions in management can then complete the BSN through RN-BSN programs at a later date.
Vermont Nursing Programs
Education Requirements
Nursing is a holistic and humanistic discipline that draws from behavioral, natural, and nursing sciences. The associate degree in nursing program includes academics integrated with clinical practice through simulation and guided real-world experiences in multiple clinical settings. Graduates will earn an associate in applied science and will be eligible to take the National Council Licensure Exam (NCLEX) for Registered Nurse Licensure.
The ADN program at Vermont Tech takes a career ladder progression approach to support entry and advancement in the profession. The program allows for the completion of the Practical Nursing (PN) certificate, followed by the Associate of Science in Nursing (ADN), which leads to eligibility for RN licensure in the state. Graduates may choose to continue on to the BSN or stop at the ADN. Provisions are available for students to enter at any point or reenter the program at any time. The associate degree program covers 420 hours of theory and 315 hours of clinical and lab.
The clinical rotation is a critical part of the program. It facilitates opportunities for students to put the classroom theory into practice and develop clinical skills in the areas of medical surgical nursing, pediatrics, obstetrics, and mental health nursing. Under the supervision of nursing faculty and adjunct clinical nursing faculty, students will provide nursing care in specialized medical settings, such as pediatric units, long-term care, schools, hospitals, theaters, and physicians' offices.
By the end of the program, the AAS graduate will be able to evaluate interpersonal skills in professional practice, practice within the legal and ethical framework of nursing, evaluate, implement and assess a plan of care to help clients achieve optimal health, assume the role of a manager of care, and deliver care which maximizes the self-care of patients with diverse health care needs. The use of a comprehensive plan to meet patients' physical and emotional needs and the demonstration of accountability for continued growth are some other traits graduates will develop.
Eligibility Criteria
Admission to nursing programs is competitive. The shortage of faculty, resources, and clinical spots pose limits to admitting the hundreds of candidates who apply for a spot in nursing schools in Vermont. To get the best advantage, you should attend information sessions – if available – complete prerequisite courses before applying to the program, and look for opportunities to obtain experience in healthcare. Check the application deadline date and submit the application, fee, and documents before the deadline. Schedule, take and pass any pre-admission test and review the program in preparation for an admission interview.
General admission criteria:
Submit a completed application and non-refundable application fee.
Request official high school transcript to be sent to admissions
Submit official transcripts of prerequisite courses
Provide names of references or letters of recommendation
Prerequisite courses may include human anatomy and physiology, college chemistry, biology, and introduction to psychology. Other requirements, to be completed after acceptance, may include attendance of a nursing program orientation, complete a criminal background check, submit documentation of physical exam and up-to-date immunization, have a current American Heart Association Health Care Provider CPR card, and purchase the required uniforms.
Duration and Cost
For full-time students, the ADN program can be completed in five semesters. Vermont Tech requires completion of 70 credits to earn the degree. Tuition for nursing students is $13,608 per year for Vermont residents. Typical additional costs for nursing students include insurance, CPR certification, uniforms and supplies, graduation costs, criminal background check and health requirements, admissions test, textbooks, licensure exam fee, and state board registration. A financial aid officer will be available to assist you with options for grants, loans, scholarships, and tuition waivers.
Vermont RN Licensure Requirements
In accordance with the Vermont Nursing Statutes, nurses must a valid license issued by the Vermont Board of Nursing before practicing in the state. A criminal background check is not mandatory for licensure, but applicants must respond to the Vermont Mandatory Credential and Fitness Questions. All and any felony convictions or convictions of a crime related to the practice of the profession must be reported to the Office of Professional Regulation. A valid U.S. Social Security Number is required for licensure. The Board will not issue a license within an SSN.
Licensure By Examination
Registration in Vermont is mandatory for anyone who wants to practice as a registered nurse.
Use the following guidelines to apply for licensure:
Complete the online application in full and answer all questions. An incomplete application can cause delays in processing your license.
Pay the non-refundable processing fee of $60.
Complete the Verification of Education Form. The nursing school must complete the form and place it in a sealed envelope. The form must be signed, dated, and have a visible school stamp or seal. Official transcripts must be included with the Form. The school may send the documents directly to the Board of Nursing or place it in sealed envelope so you may attach it, unopened, to the application. You do not need official transcripts if you completed your nursing program in Vermont.
Register for the NCLEX with Pearson Vue. The registration fee is $200.
All documents for completing the application must be sent to the Board of Nursing within one year from the receipt of application. The application will be destroyed if it is not completed within one year.
If you do not pass the licensure exam within five years of graduating from the nursing program, you must enroll in and successfully complete a Board-approved nursing education program.
NCLEX-RN Registration: As a candidate for licensure by examination, you must register with Pearson Vue at www.pearsonvue.com/nclex or at 866-496-2539 after graduating from the nursing program. Submit the registration and $200 fee when you submit the application to the Board. Once the Board of Nursing receives the requested documents, a completed application, and fee, it will notify Pearson Vue of your eligibility to test. Pearson Vue will send an Authorization to Test letter via email. The ATT will contain vital information regarding the scheduling of a test date. You must schedule and take the exam within 90 days or forfeit your fee and must re-register. If you fail the exam, you must re-submit a new application to the Board and another registration submission and fee to Pearson Vue.
Licensure for Foreign Nurses
If you've graduated from a nursing program outside the United States less than five years ago, you must pass the NLCEX exam within five years of the graduation date. In this instance, you may apply for licensure by endorsement using the instructions provided below.
If you graduated from a nursing education program outside the United States more than five years ago, you must take the NCLEX exam through Vermont one time only. In this instance, submit an application for licensure by exam using the instructions provided above.
You may check the status of your application using the Board's online portal. You'll need to create an account and input your user ID and password to log in and check your status.
The Credential Evaluation Service report, once submitted, is valid for one year only. You must complete the application requirements within that one-year time frame.
Licensure By Endorsement
Apply for a license to practice by endorsement if you are licensed or certified in good standing in another jurisdiction where the qualifications and standards for registered nurses are similar to those in Vermont. Candidates for endorsement must have at least 50 days (400 hours) of practice as a registered nurse in the last two years or 120 days (960 hours) in the last five years.
Use the following guidelines to apply for endorsement:
Complete the online application. Provide responses to all questions. An incomplete application will cause delays in processing your request.
Pay the non-refundable processing fee of $150.
Complete Verification of Licensure. You must verify your original as well as your most recent state of licensure. You may initiate verification online through Nursys.com if the states are members of the NURSYS. If electronic licensure is not available from licensing states, contact the Board of Nursing and have them confirm your licensure directly with the Vermont Board of Nursing.
Graduates of foreign nursing education programs who have passed the NCLEX-RN must complete the International RN NCLEX Pass Endorsement Application.
Renewal Requirements
Registered nurses' licenses are renewed on a biennial schedule. Licenses expire on March 31 on odd-numbered years. Candidates for renewal may submit the online request online before the expiration date. The renewal fee is $140. The renewal application fee is non-refundable. A renewal penalty ($25) will be charged for late renewals submitted less than 30 days late. Thereafter, the penalty will increase by $5.00 for every additional month or fraction of a month. Remember that you cannot practice without an active license.
You must meet the program and practice requirements for renewal. These include:
Completing your original nursing program or re-entry program in the last five years.
Practice as a registered nurse for 50 days (400 hours) within the last two years or 120 days (960 hours) in the last 5 years.
If you cannot meet the active practice requirements, you must complete a Vermont-approved re-entry program.
The Board of Nursing frequently conducts audits to verify information submitted by licensees for renewal. If you are selected, you must submit a letter verifying your employment. The letter must indicate a date range of employment and the total number of hours worked.
Vermont Salary and Job Outlook
Hospitals and health care facilities across Vermont are facing a crisis in nursing that will be compounded by the retirement of more than half the workforce in the next decade. Numerous nurses deferred retirement during the recession, but as they're now making plans to retire, health care employers will see a dramatic change in the demographics of their workforce.
On a national level, jobs for registered nurses are expected to grow 15 percent over the next decade, which is faster than the average for all occupations, according to the US Bureau of Labor Statistics. Since sixty-one percent of RNs work in hospital settings, it is likely that hospitals will be most affected when a substantial segment of the workforce retires. The reduction in staff will force administrator to relax their policies on hiring BSNs only and admit ADN graduates to provide relief at the bedside.
The growing baby boomer population, which is expected to increase by 20 percent by 2030 and double by 2050 will create more opportunities for nurses and health care professionals. Greater access to health care coverage through the maligned Affordable Care Act will also increase the need for the services that registered nurses provide. But while there's an obvious need to strengthen the workforce to meet demands, there will be a greater need for nurses who can emphasize preventative care.
These and other factors show that the job outlook for registered nurses in Vermont is positive. Currently, the state employs 5850 RNs who earn an annual mean wage of $67,780. Those who flood into ADN and BSN programs to enter this profession will find that it's a good return on their investment in education.
Contact the Board of Nursing
Vermont Board of Nursing
Physical Address:
128 State Street
Montpelier, Vermont 05633-1101
800-439-8683
802-828-2363
Vermont Registered Nursing Programs and NCLEX-RN Pass Rates:
ADN Programs Vermont
Randolph Center, VT ADN programs:
Vermont Technical College
124 Admin Drive, Randolph Centre, VT 05061
802-728-1000
NCLEX-RN Pass Rate: 84.53%