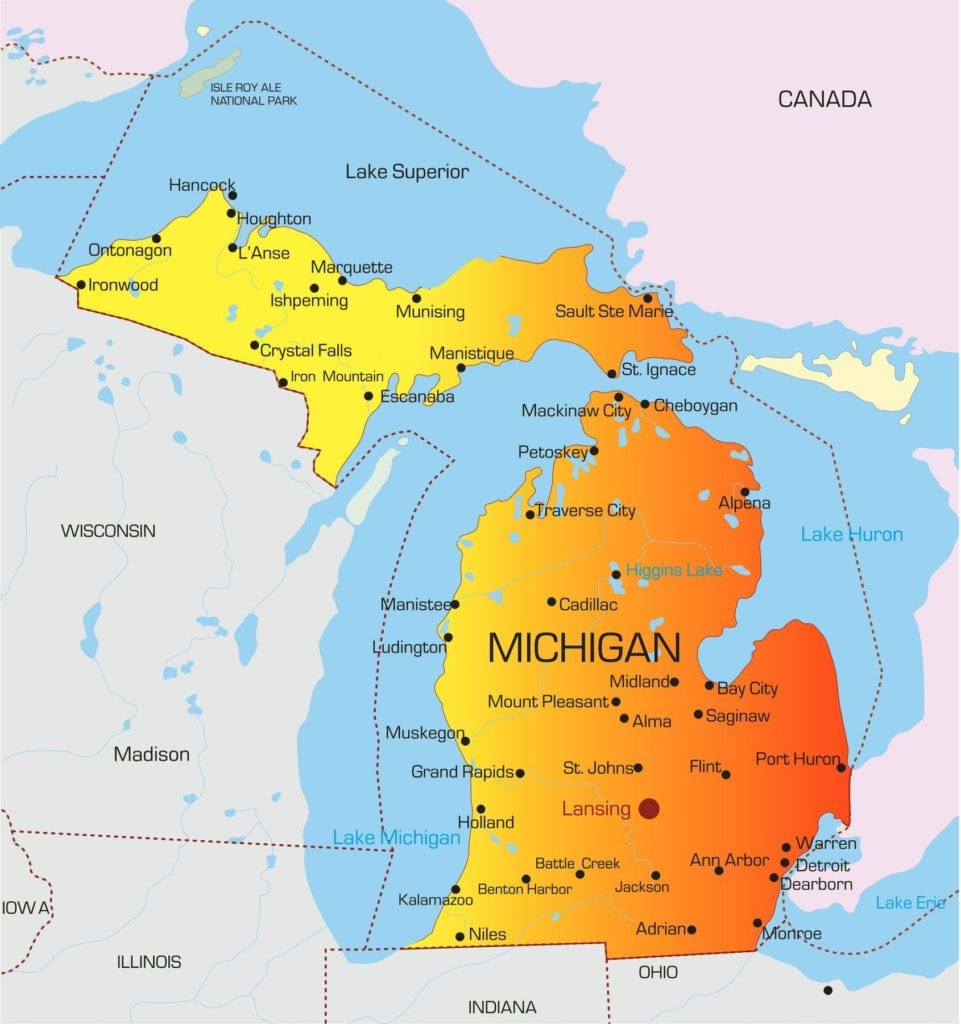 Getting into nursing school is now more competitive than ever, but don't give up because it's a great time to start a career as a registered nurse. Demand for nurses is at an all time high, creating better pay and abundant opportunities. The public and employers' view of the role of nurses has changed tremendously. Nurses form the backbone of patient care, and in an effort to attract the best talent, employers offer retirement plans, paid sabbaticals, health insurance, tuition reimbursement, personal time off and other perks. The drive to improve nurses' education means nurses are more likely to receive compensation for returning to school and attending personal development seminars.
In the last decade, nurses' salaries have increased by almost 15 percent. The national average for nurses was $68,450 in May 2016. Entry-level nurses will have to work their way up to the national average, but still earn excellent starting salaries compared with other professions. The shortage of nurses also gives new graduates some negotiating power in select medical settings.
Nurses are no longer limited to just bedside care. The attraction for many is to care for patients, restore health, and promote wellness. A casual observer can easily overlook the strenuous and demanding responsibilities of a nurse. An aging nurse may not be able to fulfill the demands of bending, lifting and standing for long periods. For a younger nurse, bedside care might lose its appeal. Whatever the motivation, all nurses have the opportunity to change their role through continued education. Registered nurses prepared at the associate's degree level may be limited, but through progression to the bachelor's degree, they will improve their employment outlook and opportunities beyond the bedside.
Michigan Nursing Programs
Education Requirements
The associate degree in nursing program prepares adults, who may not have experience in the healthcare, for success on the licensure exam for nurses and employment as a registered nurse. Instruction will include classroom theory, simulation activities, and a supervised clinical practice in one or several healthcare facilities. The degree lays the foundation for career mobility, affording graduates the opportunity to pursue additional career tracks that align with their career goals. Graduates must apply to the Michigan Board of Nursing for authorization to sit the National Council Licensure Examination for Registered Nurses (NCLEX-RN) for licensure as a registered nurse.
Classroom theory includes general education courses in social, biological, behavioral sciences, humanities, and the practice of nursing. Students acquire a body of knowledge that will enable them to function as entry-level practitioners in multiple healthcare environments. They learn pharmacology for nurses, integrated physical assessment, nursing of children and families, child bearing foundations, nursing of adults, human anatomy and physiology, introduction to psychology, microbiology, sociology, and nutrition. Nursing theory will go hand-in-hand with clinical experiences to reinforce the values and principles of each module. Practical experiences in a simulation lab will provide opportunities to practice nursing skills in a controlled setting. There students will develop sound decision-making skills and apply correct forms intervention in preparation for the real-world applications in a clinical setting.
The supervised clinical experience will take place under the supervision of a registered nurse and is designed to promote critical thinking and the application of scientific, practical and theoretical knowledge as students work directly with patients. At the conclusion of 68 to 72 credit hours, students will be eligible to receive an Associate's Degree in Nursing. They will have the capacity to use evidence based practices in care, communicate effectively with patients and members of the healthcare team, collaborate as a member of the interdisciplinary team, advocate on behalf of patients, and demonstrate respect for cultural diversity.
Eligibility Criteria
Nursing schools see large numbers of applicants each year, but, unfortunately, they are unable to admit them all. Many students complete the general education and foundational nursing courses through the freshman year to improve their chances of entry into the upper division during the competitive admission process. Nursing schools face barriers in their ability to admit more students due to limited clinical placements and an inadequate amount of faculty who are prepared at the master or doctoral level to deliver the course content and supervise practical experiences.
Since admission is competitive, students must follow and meet the specific requirements of each program to improve their chances of acceptance. Admission to the college does not guarantee acceptance to the nursing program. To learn specific details of admission, visit the school's website or contact the nursing department. To be considered, applicants must satisfy the following:
Participate in a mandatory student orientation session.
Obtain a satisfactory score on any admission assessment or produce acceptable ACT or Compass scores.
Meet with a representative of the nursing department for a personal interview to discuss educational goals, experience in healthcare, and expectations for the program.
Provide evidence of completing high school or equivalent.
Complete the prerequisite, supportive, and general education courses with a grade C or above.
Provide official transcripts of college-level courses.
All students must submit to a criminal history check with fingerprinting and drug screening prior to starting the program. These checks will be conducted at students' expense. Prior convictions and a positive drug screen will preclude students from admission.
Duration and Cost
With a full-time commitment, students can earn an associate's degree in nursing in ADN can be completed in two years or less after admission to the nursing department. Tuition varies, but costs approximately $3,457 per year. In addition to tuition, nursing students will incur additional costs for liability insurance, textbooks, course materials, health exam, uniforms, vaccinations, criminal background check, travel, supply kit, and certification fees. With the application of available grants and scholarships for nursing students, the total cost of attendance may be reduced by more than 75 percent.
Michigan RN Licensure Requirements
The Department of Licensing and Regulatory Affairs (LARA) regulates the profession of nursing on behalf of the Michigan Board of Nursing. You must be licensed to practice as a registered nurse in the state. You may become a registered nurse through Licensure by Examination or Licensure by Endorsement. The National Council of State Boards of Nursing administers the NCLEX is essential to licensure as a registered nurse in Michigan.
All candidates for licensure must submit to fingerprinting by an approved vendor to complete a criminal background check.
Licensure By Examination
You become eligible to sit the NCLEX-RN to practice as a registered nurse in Michigan after you've completed an Associate's Degree of Nursing or ADN or a Bachelor of Science degree in nursing or BSN.
To apply for registration, complete the following:
Submit the application for a registered nurse to the Bureau of Professional Licensing.
Enclose the non-refundable application fee of $135. Do not send cash. Make check or money order payable to the State of Michigan.
Verify that the Michigan Nursing School sent the Certification form or roster directly to the Board. If you graduated from an out-of-state program, you must request official transcripts to be sent directly to the Board.
Enclose the $10 fee for a temporary license – available to Canadian applicants only.
Complete the Criminal Background Check. The Board will provide instructions for completing the check in an Application Instruction letter after you've submitted the completed application and fee to the Board.
Answer all the questions on the application. Use NA if a question does not apply to you. Blank questions could delay the processing of your application. Sign and date the final page of the application. Canadian applicants must sign the affidavit if applying for a temporary license. The temporary permit is valid for one year from the date of issue or until failure of the NCLE-RN. A full license will be issued after the applicant meets all the requirements.
NCLEX-RN Registration: Register for the NCLEX-RN when you submit the application to the Board to avoid delays in processing your application. Full instructions for registration, including the steps for requesting special accommodation, are available in the Candidate Bulletin. Registration is available online and by telephone for your convenience. You can also submit the registration form by mail to pay using a money order or check. All checks/money orders should be made out to the National Council of State Boards of Nursing. The registration fee is $200 each time you take the test. The Board will confirm your eligibility to take the test after receiving your completed application, fee, and transcripts/confirmation that you've completed an eligible nursing education program. The NCSBN will send your Authorization to Test after the Board confirms your eligibility.
Licensure By Endorsement
If you're licensed as a registered nurse in another US state or territory, you may apply for license by endorsement to practice in Michigan.
To apply for registration, complete the following:
Submit the application for a registered nurse to the Bureau of Professional Licensing.
Enclose the non-refundable application fee of $135. Do not send cash. Make check or money order payable to the State of Michigan.
Obtain certification from the CGFNS is you were educated outside the US or Canada and have not held a license in another state for at least five years.
Must provide verification that you complete the NCLEX or SBTPE in another state.
Complete the Criminal Background Check. The Board will provide instructions for completing the check in an Application Instruction letter after you've submitted the completed application and fee to the Board.
Foreign Nurse Graduates
Internationally educated nurses must meet several requirements to receive licensure by examination as a registered nurse in Michigan.
Register online to apply for a CGFNS Certification Program. Request the report be prepared for the Michigan Board of Nursing so it would be available electronically.
Schedule your CGFNS exam date after submitted documents have been reviewed and approved. The exam checks the standards for coursework and clinical experience in adult medical nursing, adult surgical nursing, obstetrics, pediatrics, and psychiatric or mental nursing. Your scores will be compared with Michigan's standards to determine if you meet the minimum requirements.
Get fingerprinted via a vendor approved by the Michigan Board of Nursing. The fingerprint check costs $64.50. Keep the receipt as proof that you've taken this step and to provide in case there are questions about the background check.
Submit a completed application and all supporting documents.
Register for the NCLEX-RN.
Take and pass the test. After you've passed the test, the Board will issue a license within two weeks.
Renewal Requirements
Registered nurses' licenses must be renewed every two years by March 31. You must submit your renewal application if you plan to continue practicing as a registered nurse and meet the requirements for renewal. Michigan grants a 60-day grace period for renewing your license nut the CEs must be met prior to the license expiration date. If you do not renew your license within the grace period, you'll have to submit an application for relicensure if you plan to continue practicing.
Continuing Education Requirements for Michigan RNs
The continuing education requirements for renewal of a registered nurse license apply only to those who help the license for the 2-year period immediately preceding the license renewal. It applies to actively and inactive RNs. Each nurse must complete at least 25 contact hours of continuing education, including 2 contact hours in pain and pain management. Pain management education may include behaviour management, pharmacology, stress management, behaviour modification, drug interventions, and clinical applications. Maintain records of your continuing education for a period of 4 years after renewing your license to present to the Board if you're selected for an audit.
Michigan Salary and Job Outlook
Reports from the Michigan Center of Nursing suggests that more than 39% of the state's registered nurses are over 55. As these active nurses go into retirement, it will diminish the workforce. Employers will face the challenge of hiring new nurses, but heightened educational requirements will limit their ability to replenish their staff. Hospital employers in particular are recruiting new hires from the limited pool of bachelor prepared nurses. Where does it leave those who graduate from the associate's degree in nursing programs? Many of them find willing employers outside the hospital setting, such as long-term care facilities, nursing homes, and private practices. Employment opportunities for new graduates are also available in rural areas.
While the demand for nurses varies from year to year, experts believe the program will worsen in the coming years due to the rising incidence of chronic disease, an aging workforce that is set to retire, and the aging population. Nursing schools are unable to produce large volumes of nurses due to limited space and a shortage of faculty. As demand outpaces supply, even ADN graduates will have a vital place in the workforce. However, the greater demand for BSNs means they will be more likely to snag the job in key institutions. As the practice of hiring BSN prepared nurses grows, nurses prepared at the associate degree level will need to get that degree to ensure longevity in the profession. According to the U.S. Bureau of Labor Statistics, the median wage for a registered nurse at the national level was $68,450 in 2016. In Michigan, registered nurses earn an average salary of $64,360.
Contact the Board of Nursing
Michigan Board of Nursing
Physical Address:
Department of Licensing and Regulatory Affairs
Professional Licensing
P.O. Box 30670
Lansing, MI 48909
Phone: 517-373-8068
Email: bplhelp@michigan.gov
Michigan Registered Nursing Programs and NCLEX-RN Pass Rates:
ADN Programs Michigan
Alpena, MI ADN programs:
Alpena Community College
665 Johnson Street, Alpena, MI 49707-1495
989-356-9021
NCLEX-RN Pass Rate: 64.52%
Ann Arbor, MI ADN programs:
Washtenaw Community College
4800 East Huron River Drive, Ann Arbor, MI 48105-4800
734-973-3300
NCLEX-RN Pass Rate: 84.27%
Battle Creek, MI ADN programs:
Kellogg Community College
450 North Avenue, Battle Creek, MI 49017
269-965-3931
NCLEX-RN Pass Rate: 94.02%
Benton Harbor, MI ADN programs:
Lake Michigan College
2755 East Napier Avenue, Benton Harbor, MI 49022
1-800-252-1562
NCLEX-RN Pass Rate: 95.92%
Canton, MI ADN programs:
ITT Technical Institute (Michigan School)
1905 South Haggerty Road, Canton, MI 48188-2025
734-397-7800
NCLEX-RN Pass Rate: 75%
Centreville, MI ADN programs:
Glen Oaks Community College
62249Shimmel Road, Centreville, MI 49032
269-467-9945
NCLEX-RN Pass Rate: 80%
Dearborn, MI ADN programs:
Henry Ford College
5101 Evergreen Road, Dearborn, MI 48128
313-845-9600
NCLEX-RN Pass Rate: 79.26%
Dowagiac, MI ADN programs:
Southwestern Michigan College
58900 Cherry Grove Road, Dowagiac, MI 49047
800-456-8675
NCLEX-RN Pass Rate: 77.42%
Escanaba, MI ADN programs:
Bay College
2001 North Lincoln Road, Escanaba, MI 49829
906-786-5802
NCLEX-RN Pass Rate: 80.36%
Flint, MI ADN programs:
Mott Community College
1401 East Court Street, Flint, MI 48503
810-762-0200
NCLEX-RN Pass Rate: 80.62%
Grand Rapids, MI ADN programs:
Grand Rapids Community College
143 Bostwick Avenue, Northeast, Grand Rapids, MI 49503-3295
616-234-4000
NCLEX-RN Pass Rate: 91.57%
Harrison, MI ADN programs:
Mid Michigan Community College
1375 South Clare Avenue, Harrison, MI 48625
989-386-6622
NCLEX-RN Pass Rate: 80.25%
Ironwood, MI ADN programs:
Gogebic Community College
East 4946 Jackson Road, Ironwood, MI 49938
800-682-5910
NCLEX-RN Pass Rate: 79.31%
Jackson, MI ADN programs:
Jackson College
2111 Emmons Road, Jackson, MI 49201
517-787-0800
NCLEX-RN Pass Rate: 95.05%
Kalamazoo, MI ADN programs:
Kalamazoo Valley Community College
P.O. Box 4070, 6767 West 'O' Avenue, Kalamazoo, MI 49003-4070
269-488-4400
NCLEX-RN Pass Rate: 79.73%
Lansing, MI ADN programs:
Lansing Community College
P.O. Box 40010, Lansing, MI 48901-7210
1-800-644-4522
NCLEX-RN Pass Rate: 82.47%
Michigan State University
1355 Bogue Street, East Lansing, MI 48824-1317
800-605-6424
NCLEX-RN Pass Rate: 91.43%
Livonia, MI ADN programs:
Schoolcraft College
18600 Haggerty Road, Livonia, MI 48152
734-462-4400
NCLEX-RN Pass Rate: 92%
Marquette, MI ADN programs:
Northern Michigan University
1401 Presque Isle Avenue, Marquette, MI 49855-5301
906-227-1000
NCLEX-RN Pass Rate: 82.35%
Monroe, MI ADN programs:
Monroe County Community College
1555 South Raisinville Road, Monroe, MI 48161
734-242-7300
NCLEX-RN Pass Rate: 92.86%
Muskegon, MI ADN programs:
Muskegon Community College
221 South, Quarterline Road, Muskegon, MI 49442
231-773-9131
NCLEX-RN Pass Rate: 90.79%
Petoskey, MI ADN programs:
North Central Michigan College
1515 Howard Street, Petoskey, MI 49770
231-348-6617
NCLEX-RN Pass Rate: 93.33%
Port Huron, MI ADN programs:
St. Clair County Community College
323 Erie Street, Port Huron, MI 48061-5015
810-984-3881
NCLEX-RN Pass Rate: 92.45%
Rochester, MI ADN programs:
Oakland University
2200 North Squirrel Road, Rochester, MI 48309-4401
248-370-2100
NCLEX-RN Pass Rate: 83.43%
Roscommon, MI ADN programs:
Kirtland Community College
10775 North Street, Helen Road, Roscommon, MI 48653
989-275-5000
NCLEX-RN Pass Rate: 67.35%
Scottville, MI ADN programs:
West Shore Community College
3000 North Stiles Road, Scottville, MI 49454
231-845-6211
NCLEX-RN Pass Rate: 84.62%
Sidney, MI ADN programs:
Montcalm Community College
2800 College Drive, Sidney, MI 48885
989-328-2111
NCLEX-RN Pass Rate: 79.31%
Warren, MI ADN programs:
Macomb Community College
14500 East 12 Mile Road, Warren, MI 48088
586-445-7999
NCLEX-RN Pass Rate: 91.18%